NBA Power Rankings: Evaluating the post-Harden trade landscape
Sarah Stier / Getty Images Sport / Getty
The NBA Power Rankings are selected by a panel of theScore's basketball editors.
We're about 20% of the way through this shortened, 72-game regular season. Thanks to numerous absences - and a recent blockbuster trade - it's hard to get a read on exactly where every team currently stands. Here goes nothing.
1. Los Angeles Lakers (11-3)
Previous rank: 1
Even with LeBron James averaging a career-low 31.8 minutes and Anthony Davis' production well below his 2019-20 levels, the Lakers are still coasting out West. They don't look to be slowing down any time soon.
2. Milwaukee Bucks (9-4)
Previous rank: 3
After a handful of suspect performances to start the campaign, the Bucks have responded with seven wins in their last eight to quickly vault back up the East. Giannis Antetokounmpo's free-throw shooting's still a concern, though.
3. Brooklyn Nets (8-6)
Previous rank: 2
With Kyrie Irving still away for personal reasons, Spencer Dinwiddie hurt, and Caris LeVert, Jarrett Allen, and Taurean Prince traded for James Harden, you can pretty much throw out the Nets' team stats up to this point.
As theScore detailed here, the game just changed in Brooklyn.
4. Los Angeles Clippers (10-4)
Previous rank: 4
With no top-level point guard on the roster, Kawhi Leonard and Paul George are both averaging career highs in assists. The Clippers would covet Kyle Lowry, but their only real trade asset is Lou Williams.
5. Philadelphia 76ers (9-5)
Previous rank: 5
Any questions about how well Ben Simmons and Joel Embiid fit alongside each other are being put to rest. The 76ers are outscoring opponents by 12.1 points per 100 possessions in lineups featuring the duo, per Cleaning the Glass.
6. Boston Celtics (8-4)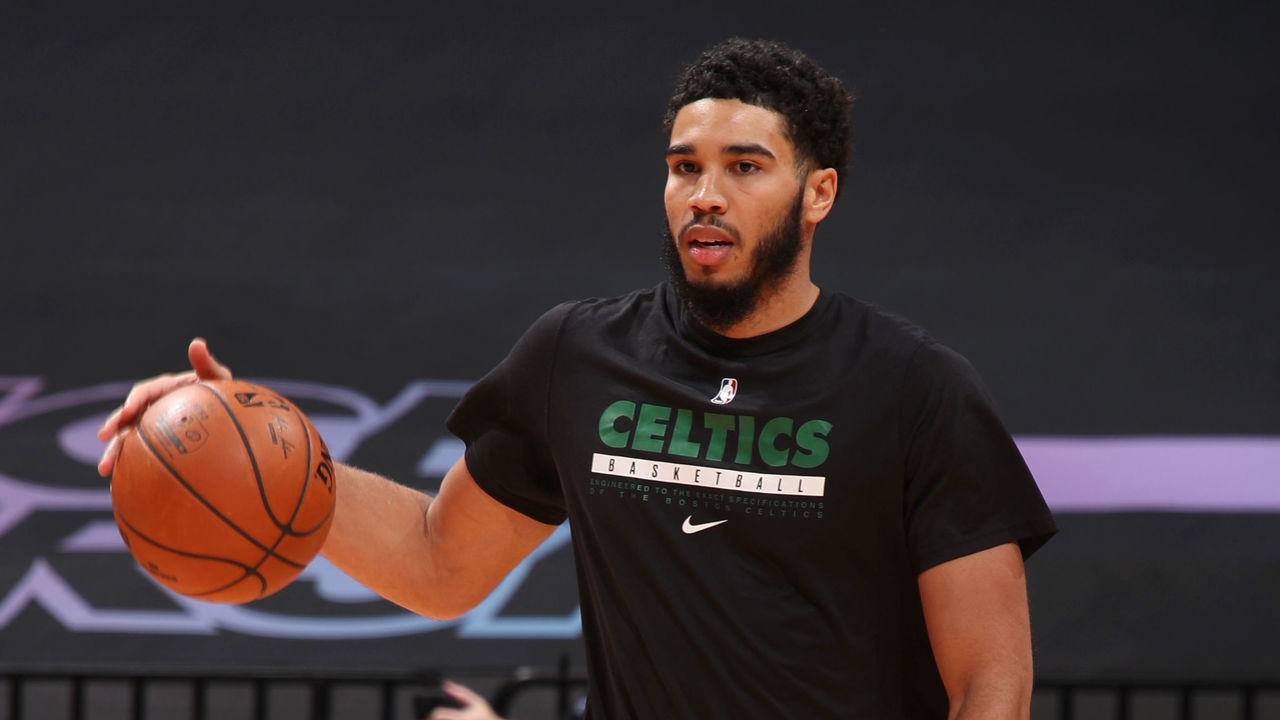 Previous rank: 6
Boston has won five of its past six games, but the Celtics will likely be without star forward Jayson Tatum for a pair of upcoming matchups against the 76ers after he reportedly tested positive for COVID-19.
7. Indiana Pacers (8-5)
Previous rank: 10
The Pacers swapping out Victor Oladipo for Caris LeVert is a win-win. In the long run, they get a younger player under team control for a lower average salary for two more seasons.
The small mass found on LeVert's kidney during his physical evidently wasn't enough to dissuade Indiana from making the deal.
8. Phoenix Suns (7-4)
Previous rank: 7
The Suns were on hiatus following Monday's super-spreader defeat to the Wizards. All eyes are on Devin Booker, who's posted the fewest points, assists, and rebounds since his first season as a starter.
9. Utah Jazz (9-4)
Previous rank: 9
Mike Conley looks like his old self again in his second season with Utah. His field-goal (45.6%) and 3-point (42.2%) percentages have increased significantly after a subpar 2019-20 campaign.
10. Denver Nuggets (6-7)
Previous rank: 11
A slimmed-down Nikola Jokic is making a legitimate case for NBA MVP, but the challenge as usual with the Nuggets is their defense. Once again, Denver is a bottom-half team in defensive rating.
11. Dallas Mavericks (6-6)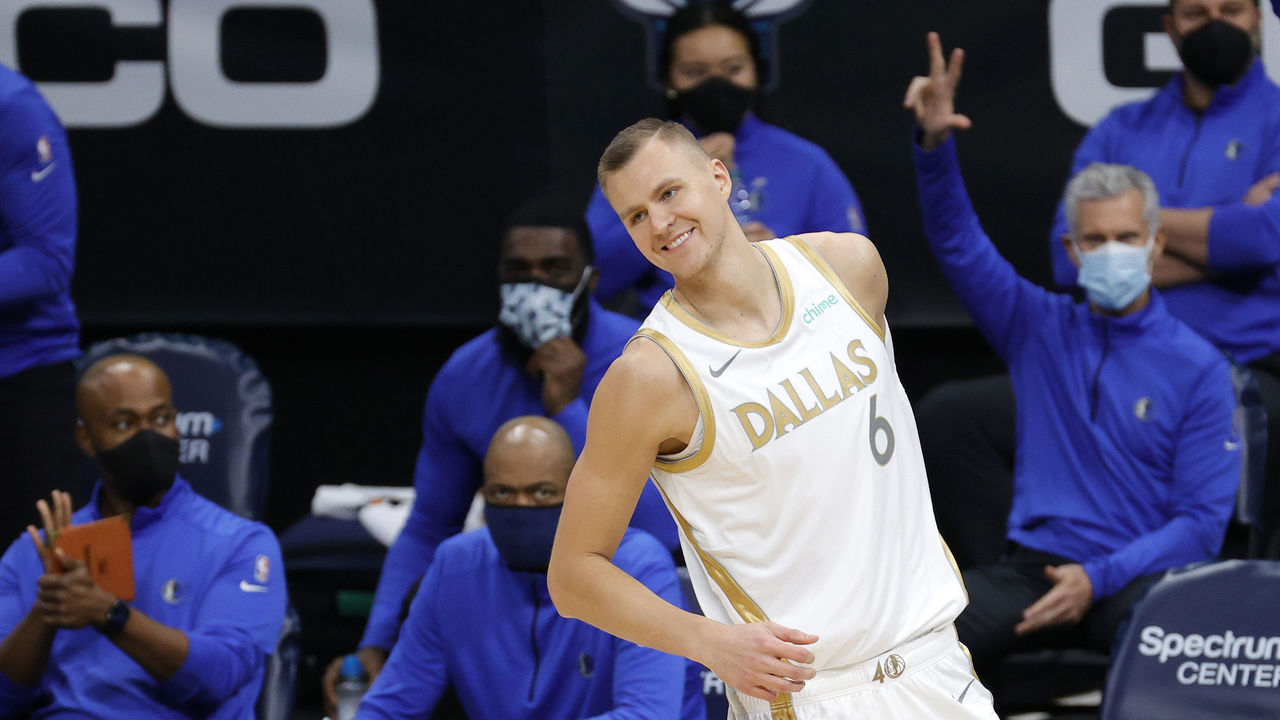 Previous rank: 13
The Mavericks' substantial defensive improvement is flying under the radar. Dallas ranks fourth in the Association with a 105.9 defensive rating and should improve thanks to Kristaps Porzingis' rim protection.
12. Portland Trail Blazers (8-5)
Previous rank: 12
Portland's frontcourt depth will be tested for the second straight season with Jusuf Nurkic and Zach Collins each sidelined for an extended period.
13. Miami Heat (4-7)
Previous rank: 8
The Heat were one absentee away from giving 20 minutes to a guy who snuck into the arena after health protocols left Erik Spoelstra's roster thin. Miami's season remains stuck in neutral.
14. Golden State Warriors (6-6)
Previous rank: 25
Stephen Curry refuses to waste another year; he's dropping 28.4 points per game through 12 contests. The Warriors will need him to keep producing - they're 5-1 when he scores 30 or more.
15. Atlanta Hawks (5-7)
Previous rank: 14
Steve Nash broke Trae Young. Young's been poor of late, and so too have the Hawks, who are 1-6 in their last seven, breaking the 100-point plateau only four times during that horrid spell.
16. San Antonio Spurs (7-6)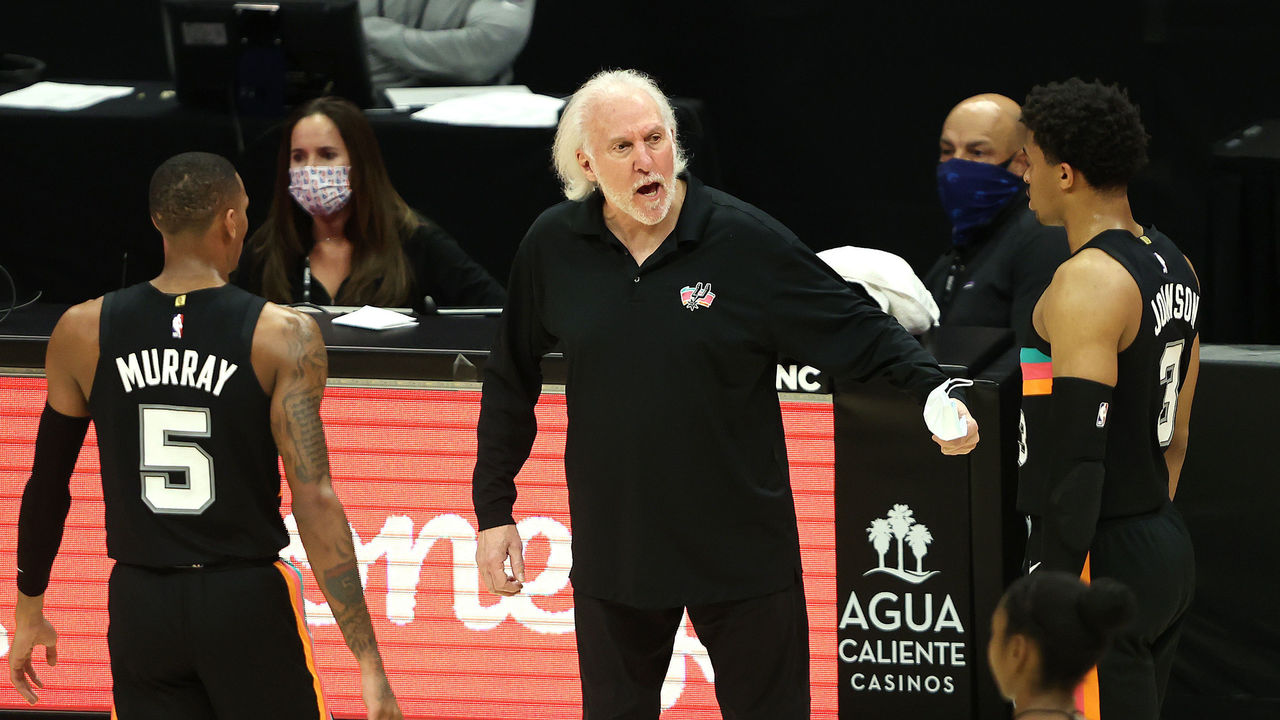 Previous rank: 19
The Spurs have been outscored by 8.7 points per 100 possessions in 201 minutes with former perennial All-Stars DeMar DeRozan and LaMarcus Aldridge sharing the floor. Time to turn the reins over to new blood.
17. New Orleans Pelicans (5-7)
Previous rank: 15
Zion Williamson and Brandon Ingram are both averaging more than 20 points per game. They also each have effective field-goal percentages over 50% and PERs above 20. Still, their production hasn't translated into consistency for the Pelicans.
18. Memphis Grizzlies (6-6)
Previous rank: 20
The Grizzlies are annoying to play against. Dillon Brooks' impressive two-way play has sparked an energetic bunch that's been active defensively while managing to play .500 ball during Ja Morant's eight-game absence.
19. Toronto Raptors (4-8)
Previous rank: 16
Despite having the markers of an average team - the Raptors rank 16th in net rating - the team presently owns a bottom-five record. Sure, Toronto is a few late-game shots away from being 6-6, but in a shorter season, the longtime Eastern Conference heavyweights can't afford to bide their time.
20. Orlando Magic (6-7)
Previous rank: 17
Markelle Fultz is far from perfect, but the former No. 1 pick was having a solid year before tearing his ACL. With Fultz in the lineup, the Magic were 6-2; they're 0-5 since the injury, losing those games by a combined 112 points.
21. Houston Rockets (4-7)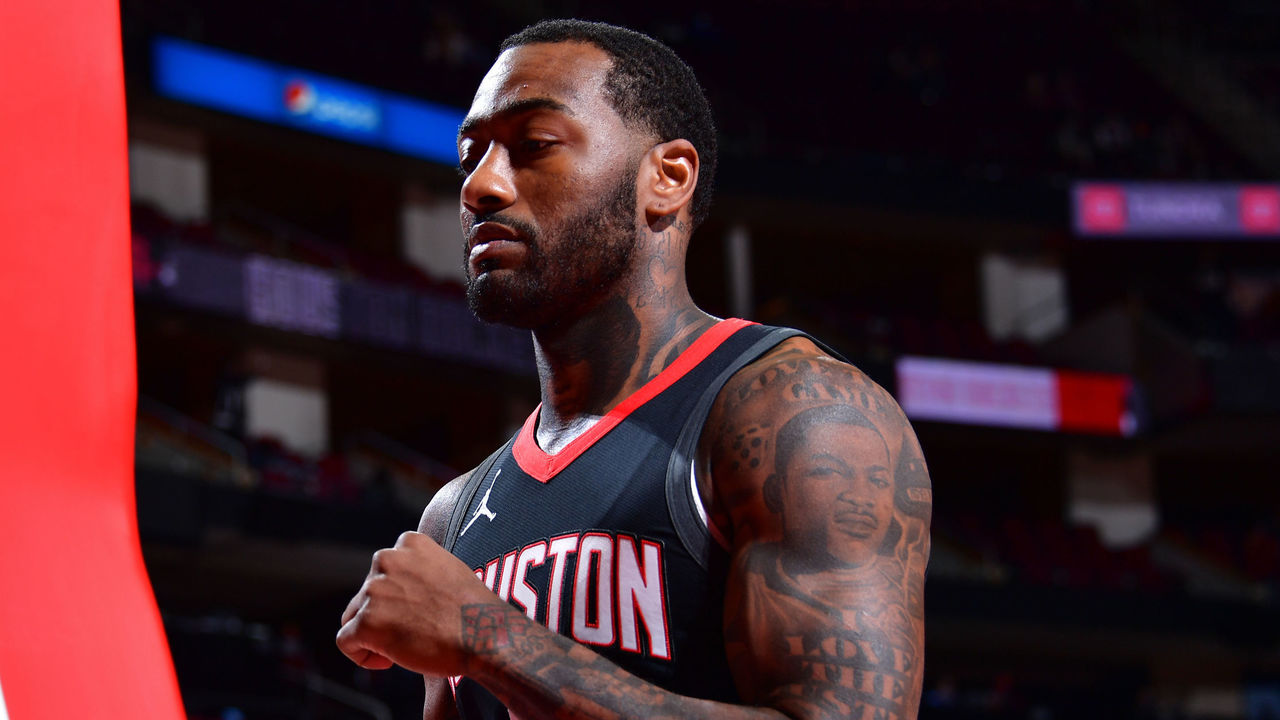 Previous rank: 18
The Harden era is finally over in Houston, but the team isn't exactly careening toward a rebuild just yet. The Rockets' next moves, or lack thereof, will better dictate what direction they're headed in.
22. Charlotte Hornets (6-8)
Previous rank: 24
LaMelo Ball is scoring 11.8 points per game on just 40.3% shooting from the floor. He's also adding 6.8 boards, 6.1 assists, and 1.5 steals per contest off the Hornets' bench. At this rate, he's got as good a shot of winning Sixth Man as he does Rookie of the Year.
23. Cleveland Cavaliers (6-7)
Previous rank: 22
Andre Drummond has been terrific for the Cavs, though his days in Cleveland could be numbered after the acquisition of Jarrett Allen. Both players are free agents next summer, and the club didn't trade for Allen only to let him walk at season's end.
24. Chicago Bulls (5-8)
Previous rank: 26
Zach LaVine had been a one-man wrecking crew, scoring 30-plus points in four straight contests - all Bulls losses. Then he shot 1-of-8 with 10 points in a Chicago upset win over the Mavs on Sunday. Go figure.
25. New York Knicks (6-8)
Previous rank: 27
Julius Randle is on another level right now. The Knicks forward joined Oscar Robertson as the only players in NBA history to register at least 200 points, 115 rebounds, and 70 assists in their team's first 10 games, according to Elias Sports Bureau.
26. Oklahoma City Thunder (6-6)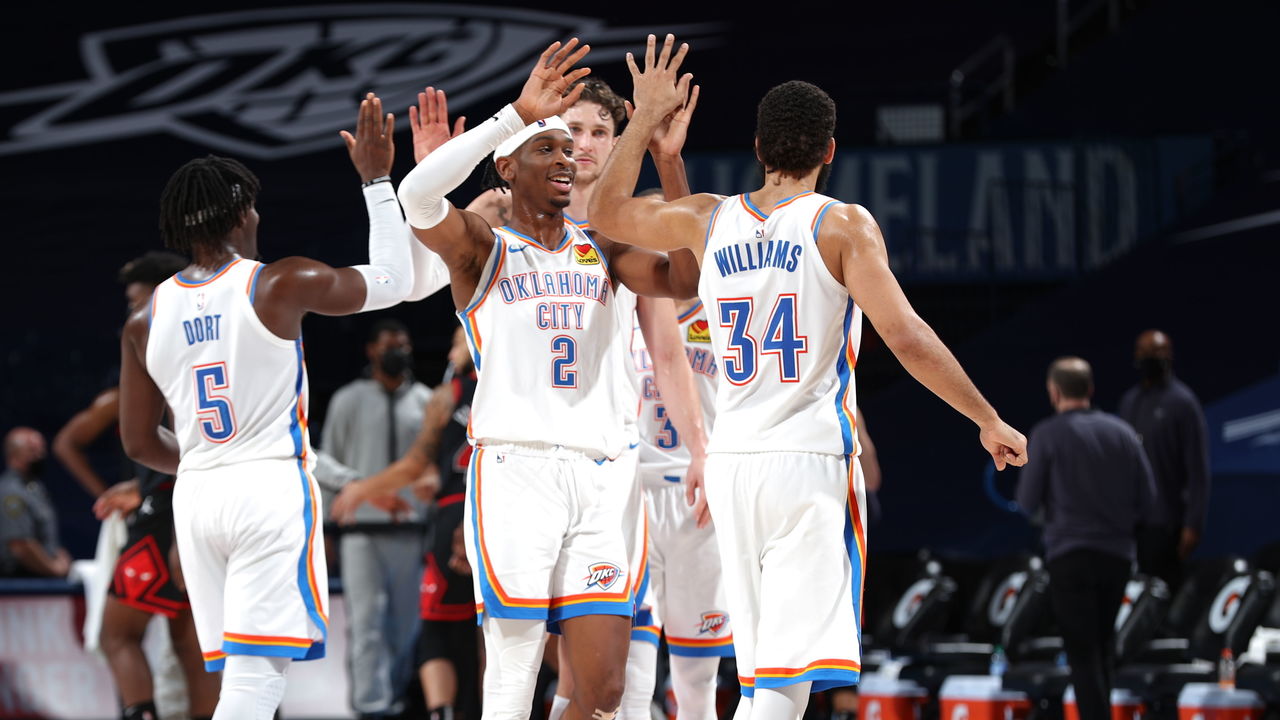 Previous rank: 28
If anyone thought the Thunder would fold without Chris Paul, guess again. Oklahoma City sits at .500 through 12 contests, thanks in part to Canadian duo Shai Gilgeous-Alexander and Luguentz Dort.
27. Washington Wizards (3-8)
Previous rank: 29
Another incredible season from Bradley Beal is going to waste. The Wizards star is averaging an NBA-leading 34.9 points on nearly 50% shooting.
28. Sacramento Kings (5-9)
Previous rank: 21
Strong backcourt play from De'Aaron Fox and rookie Tyrese Haliburton aside, the Kings can make a case for being the worst team in the league. They possessed the 29th-best point differential and net rating going into Sunday's loss.
29. Detroit Pistons (3-9)
Previous rank: 30
The Panzer-mode Pistons can't even tank properly, as they put together their most complete display of the season in a 120-100 win over the decimated Heat. At least this year's draft is expected to be deep.
30. Minnesota Timberwolves (3-8)
Previous rank: 23
It's all still yet to click for the last-place Timberwolves. They'll also be without Karl-Anthony Towns for another stretch after he announced Friday that he tested positive for COVID-19.
Comments
✕
NBA Power Rankings: Evaluating the post-Harden trade landscape
  Got something to say? Leave a comment below!