5 NBA trade targets to watch for
Joe Robbins / Getty Images Sport / Getty
With the start date of the "official" offseason - a new salary cap and free agency - unknown, there's plenty of rumors about potential NBA trades. Given some of the economic uncertainty in the wake of the coronavirus pandemic, what we may lose in free-agent movement may be gained in transactions.
Here are five top trade targets to keep an eye on around the Association:
Bradley Beal, Wizards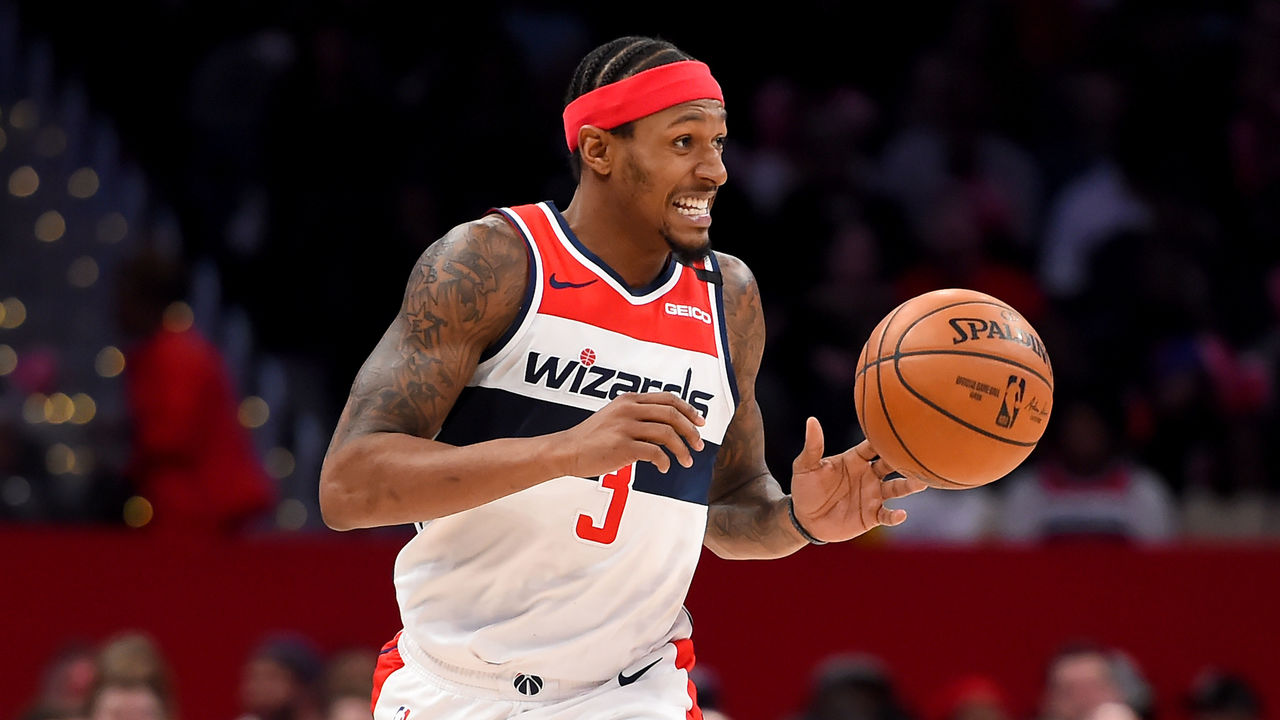 Contract status: Signed through 2022 for a total of $63.2 million - player option at $37.2 million for 2022-23.
It's hard to say what the Washington Wizards are doing at the best of times, but Bradley Beal's name consistently comes up on several teams' wish lists. The Beal-John Wall backcourt hasn't produced more than a second-round playoff exit, and Wall's status coming back from injury and his supermax contract make him unlikely to be dealt.
Imagine Beal playing shooting guard behind Giannis Antetokounmpo for the Milwaukee Bucks. With the heat on the Bucks to craft a winner around the two-time MVP, it's the kind of move that puts them over the top. Beyond a straight-up deal for Khris Middleton, however, Milwaukee would likely need to get creative and involve a third team.
Buddy Hield, Kings
Contract status: Entering the first season of a four-year, $86-million extension.
Buddy Hield's frustration with the Kings continued after relegated to a bench role last season. His relationship with head coach Luke Walton appears fractured, leading many to believe the sharpshooting 27-year-old wants to take his talents elsewhere.
Already under contract through the bulk of his prime years at a reasonable price, plenty of teams would be champing at the bit to acquire Hield. A hopeful contender in need of more elite floor spacing like the Philadelphia 76ers could come calling.
Jrue Holiday, Pelicans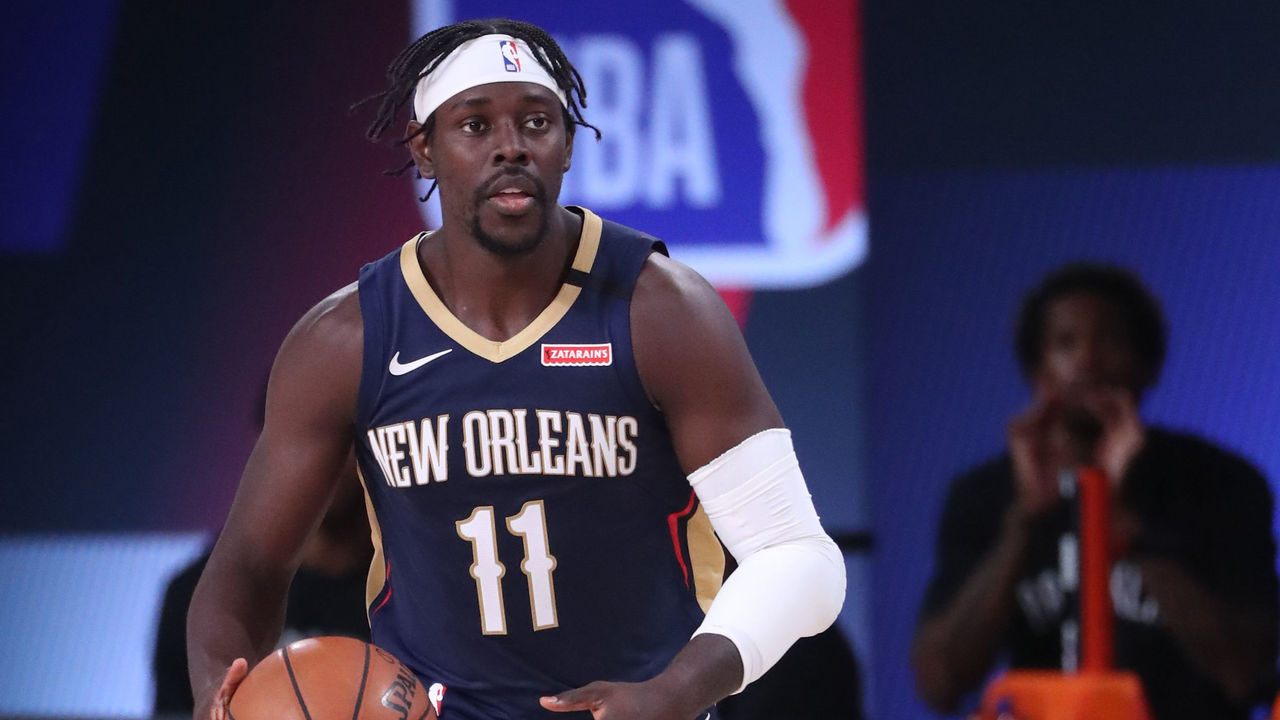 Contract status: Owed $25.3 million next season, player option at $26.2 million for 2021-22.
Jrue Holiday's name has surfaced in trade rumors periodically, most recently on Wednesday with the Denver Nuggets. As one of the NBA's premier two-way guards, he'd be a welcome addition to any contending team looking to take the next step.
Holiday's fit alongside Jamal Murray and Nikola Jokic would lift Denver's Nuggets' ceiling, although the Pelicans' ability to accumulate enough assets in exchange for the veteran appears challenging.
A deal to the new-look Brooklyn Nets is also intriguing if they make Caris LeVert available.
Victor Oladipo, Pacers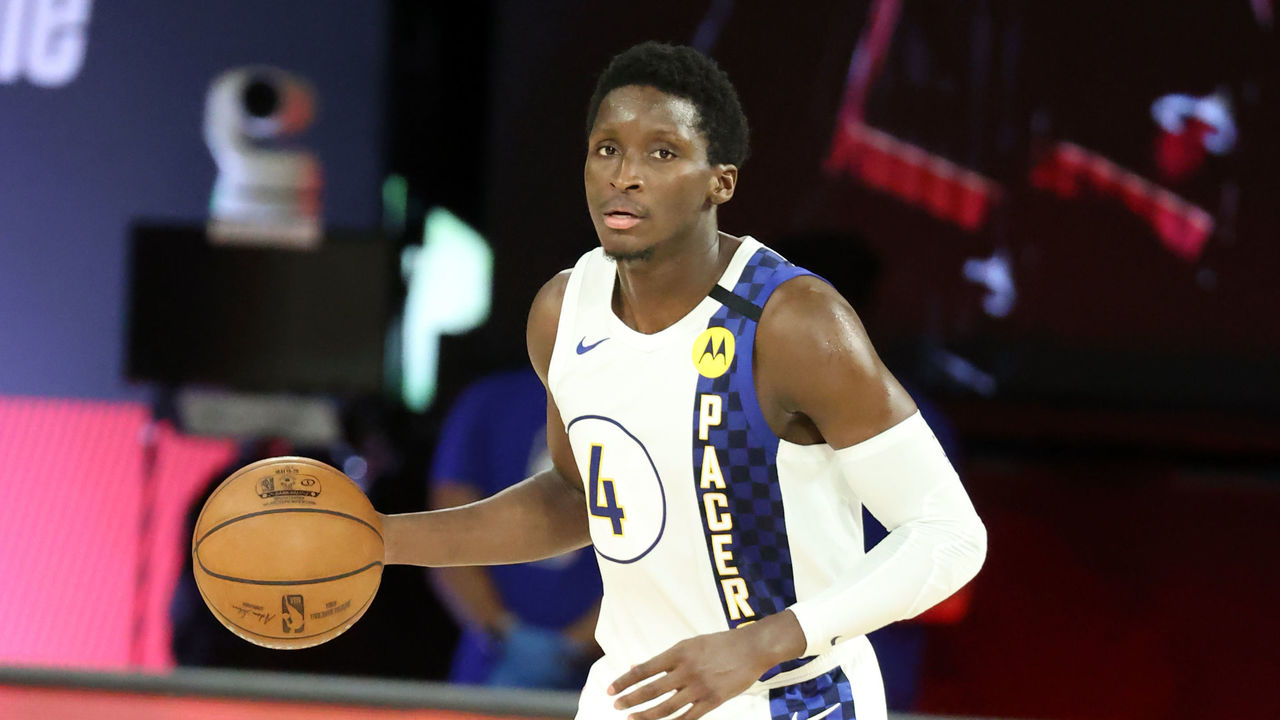 Contract status: Entering the final season of his current deal at $21 million.
There have been rumblings Victor Oladipo wants out of Indiana, a red flag entering his contract's final year. While his stock has dropped the past two seasons due to injury, he's only 28 years old and is still considered one of the league's more dynamic guards.
At worst, Oladipo could be viewed as a one-season rental for a contender. As such, the Bucks could target him, but it's debatable the Pacers would trade Oladipo to a division rival.
Chris Paul, Thunder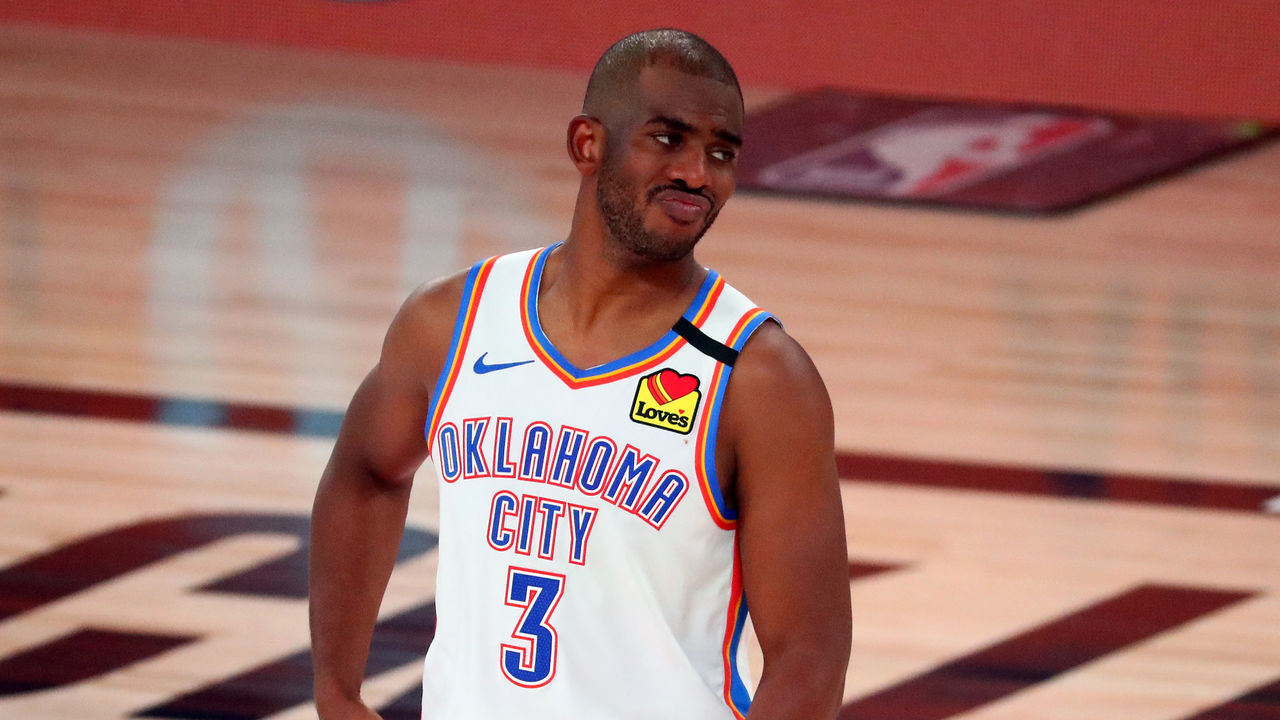 Contract status: Owed $41.3 million next season, player option at $44.2 million for 2021-22.
Several contending teams would love Chris Paul on their roster, but the hindrance is his contract (up to $85 million over the next two years) in relation to his age (36 next spring).
It would behoove the Thunder to get something done to recoup an asset or two. OKC overachieved this past season largely thanks to Paul, but their future lies in youngsters like Shai Gilgeous-Alexander and a wealth of draft picks over the next five years.
Paul would be a great fit alongside good friend LeBron James with the Los Angeles Lakers, but such a deal would require nothing short of mountains moved.