NBA free agency entered a new era that many have described as the player empowerment movement 10 years ago. The assembly of so-called "superteams" in Miami, Golden State, and Los Angeles has left its mark on the league, producing multiple championships.
Let's look back at the 10 biggest free-agent deals of the last decade, a list that features only seven teams in six cities and four states - two of which, Florida and Texas, don't tax income.
10. Dwight Howard ➡️ Houston Rockets
Contract: Four years, $87.6 million (includes 2016 player option) in 2013
This might provoke snickers now, but Dwight Howard was the NBA's top big man in 2013, and the cream of that summer's free-agent crop. Howard had forced a trade from the Orlando Magic the previous year, landing alongside Kobe Bryant and Steve Nash with the Los Angeles Lakers.
That roster experiment backfired, but Howard choosing to leave Bryant and the L.A. market in his prime was a major story. It was also then-Rockets GM Daryl Morey's biggest free-agent splash, pairing the center with James Harden.
While injuries began to affect Howard during his second season in Houston, he was a key factor in the Rockets reaching the 2015 Western Conference finals.
9. LaMarcus Aldridge ➡️ San Antonio Spurs
Contract: Four years, $84.1 million (includes 2018 player option) in 2015
While the Spurs haven't returned to The Finals since signing LaMarcus Aldridge, the 2006 No. 2 pick has been a pillar of consistency during the post-Tim Duncan era, averaging 19.8 points, 8.2 boards, and 1.3 blocks across five seasons in San Antonio. He's also earned three All-Star selections and captured All-NBA honors twice during that span.
Aldridge inked a two-year, $50-million contract extension in October 2017. The Texas native has made a living off his low-post and mid-range excellence, and his willingness to adapt may have prolonged his career. Aldridge shot 38.9% on a career-high three triples attempted per game this past season.
8. Andre Iguodala ➡️ Golden State Warriors
Contract: Four years, $48 million via sign-and-trade in 2013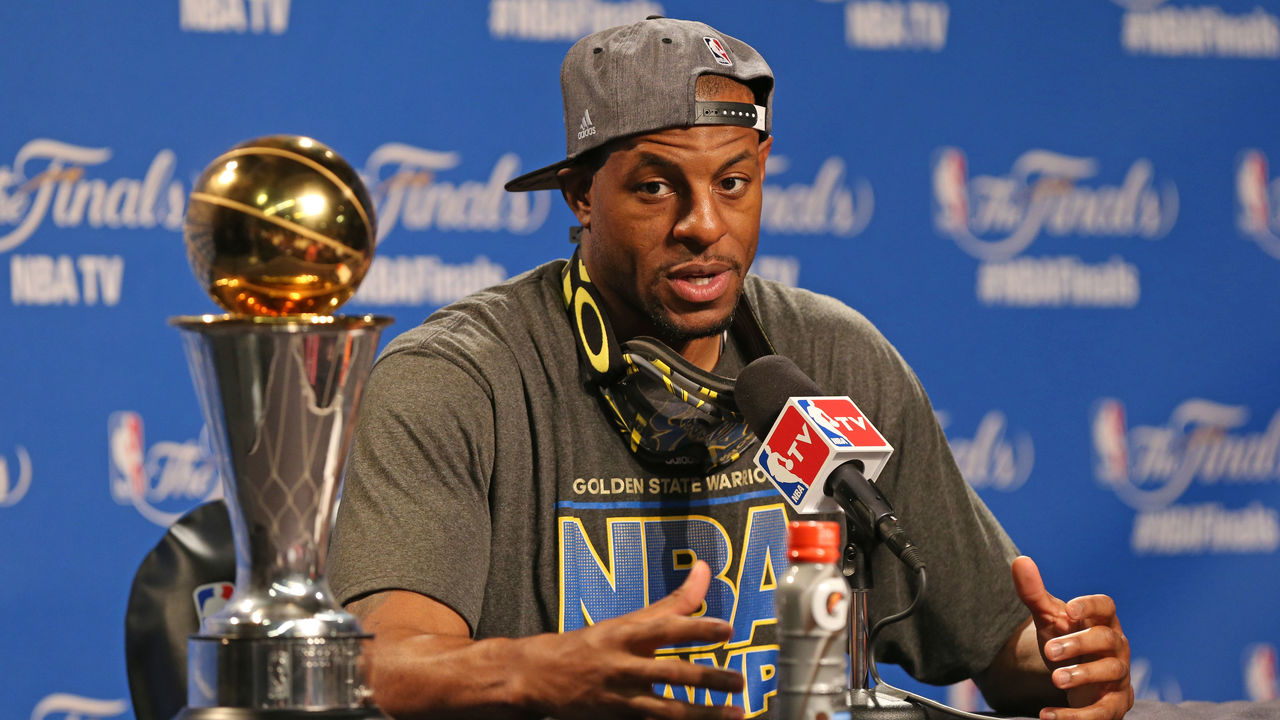 Andre Iguodala was an invaluable part of the Warriors' recent success, with his insertion into the starting lineup in Game 4 of the 2015 NBA Finals arguably changing the championship series. Iguodala's defense on LeBron James won him Finals MVP that year, and it kickstarted Golden State's dynasty.
The veteran wing's defensive versatility allowed head coach Steve Kerr to deploy the Warriors' vaunted "Death Lineup," which helped the club reach five consecutive NBA Finals.
7. Chris Bosh ➡️ Miami Heat
Contract: Six years, $110 million via sign-and-trade (includes early termination option after fourth season) in 2010
Chris Bosh was easily the least heralded member of Miami's Big Three, but his fingerprints were all over the team's success during "The Heatles" era. The big man's ability to space the floor opened up driving lanes for James and Dwyane Wade while also allowing the club to play small ball.
Bosh produced his playoff heroics during the Heat's 2012 and 2013 title runs. His 3-point shooting ignited a massive fourth quarter for Miami as it broke a deadlock with the Boston Celtics to take Game 7 of the 2012 Eastern Conference finals.
A year later, Bosh secured a late offensive rebound before finding Ray Allen for the tying triple in a win-or-go-home Game 6 Finals matchup against the Spurs. The contest would go into overtime, when Bosh blocked a last-second 3-point attempt from Danny Green to seal the victory.
6. Kawhi Leonard ➡️ Los Angeles Clippers
Contract: Three years, $103.1 million (includes 2021 player option) in 2019
Kawhi Leonard's departure from the Toronto Raptors to his hometown Clippers didn't come as a major surprise. However, it was the first instance in modern NBA free agency in which a superstar player chose to leave a team the summer after winning a championship.
While the signing didn't shift the league's balance of power like James' past movements, Leonard's decision was predicated on the Clippers also acquiring Paul George through a trade.
That maneuver cost Los Angeles two quality players and three first-round picks, a mortgage-the-future move that needs to yield the team a title for it to be considered successful.
5. Jimmy Butler ➡️ Miami Heat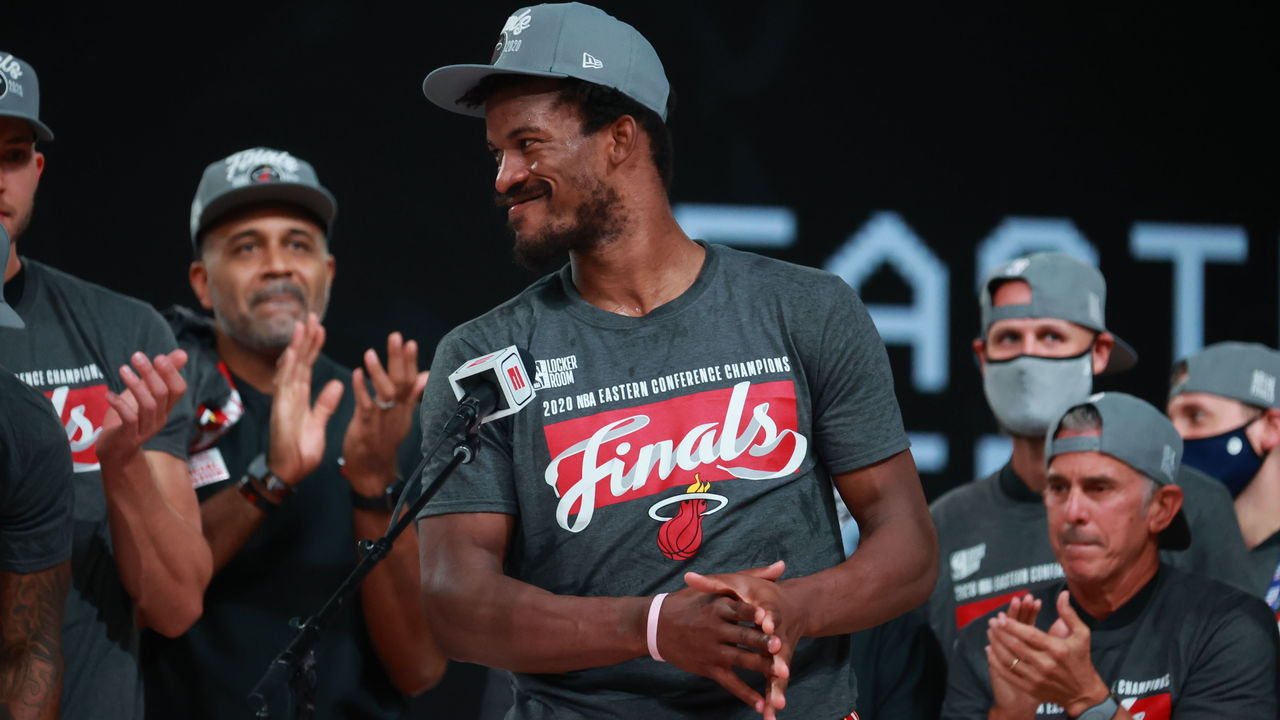 Contract: Four years, $141 million (includes 2022 player option) via sign-and-trade in 2019
It took backflips for the Heat to secure Jimmy Butler in summer 2019, and a complicated sign-and-trade involving three other teams. But the gambit paid off.
Butler averaged 22.2 points, 6.5 rebounds, six assists, and two steals this past postseason, leading Miami to a surprise NBA Finals berth. After standing out with three other teams in his career, Butler has found a true home while enjoying "Heat Culture."
4. LeBron James ➡️ Los Angeles Lakers
Contract: Four years, $153.5 million (includes 2021 player option) in 2018
LeBron has changed teams three times, altering the NBA's landscape with each move. That may not have seemed like the case when he missed a career-high 27 games in his first season with the Lakers, but his agent Rich Paul shrewdly orchestrating the Anthony Davis acquisition set the power shift in stone.
Last month's championship was the fourth of James' career with three different teams, ending the Lakers' 10-year title drought while restoring the club's league-wide prominence. It was the franchise's second-longest period without a championship since it moved to Los Angeles in 1960.
3. LeBron James ➡️ Cleveland Cavaliers
Contract: Two years, $42.2 million in 2014 (includes 2015 player option that he subsequently declines before signing a two-year, $47-million contract; Declines option again in 2016, signing three-year, $100-million contract)
Along with Aldridge signing with the Spurs, this is the only other example of a smaller-market team landing a superstar in free agency this past decade. James, of course, is a native of the Cleveland area, and his decision to return in 2014 turned out to be well-executed reputation rehabilitation.
Four years after drawing the ire of many Ohio fans for taking his talents to South Beach, James came home and immediately restored the Cavaliers' position atop the league. They reached the NBA Finals in all four seasons when he was back with the team, but The King's crowning achievement was leading the Cavs to the 2016 title - Cleveland's first major pro sports championship in 52 years.
As a result, when he walked away to the Lakers as a free agent in 2018, virtually no rancor existed.
2. Kevin Durant ➡️ Golden State Warriors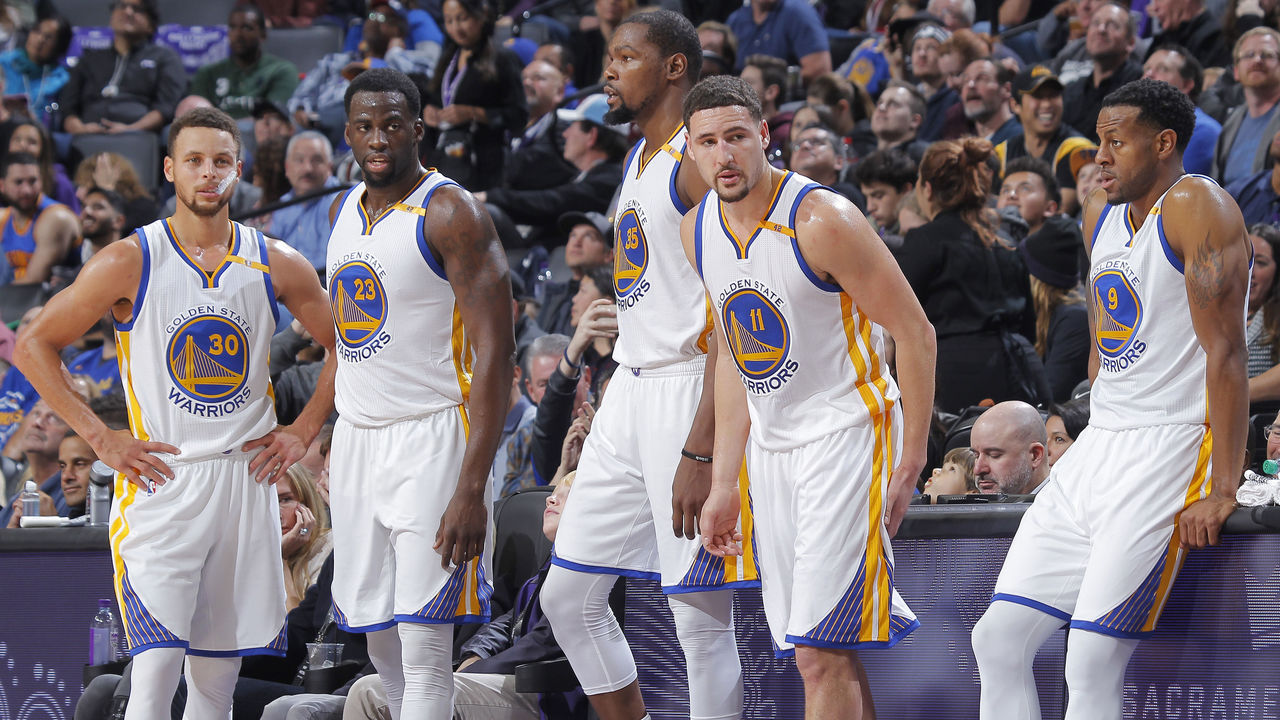 Contract: Two years, $54.3 million in 2016 (includes 2017 player option that he subsequently declines before signing a two-year, $51.2-million contract; Declines option again in 2018, signing two-year, $61.5-million contract)
Golden State responded to their 3-1 NBA Finals collapse against the Cavaliers by adding Kevin Durant to a record-setting 73-win squad. The Warriors were already an offensive juggernaut, and they became virtually unstoppable with Durant in the fold. He fit naturally in the club's positionless "Hamptons Five" lineup, showing a willingness to play off the ball.
The 10-time All-Star won his first of two Finals MVP awards to cap his debut Warriors season, with Golden State dropping just one game en route to the title. Durant opted out of his contract following the 2016-17 campaign, but he inked two more one-plus-one deals during his Bay Area tenure.
1. LeBron James ➡️ Miami Heat
Contract: Six years, $110 million via sign-and-trade (includes early termination option after fourth season) in 2010
James' infamous decision to head to South Beach remains one of the most scrutinized moves in league history. While he and the Heat fell short in Year 1, their 2011 NBA Finals loss to the Dallas Mavericks shaped James into an all-around player.
The All-Star forward worked on his post game that offseason with Hall of Fame big man Hakeem Olajuwon while also improving his jump shot, which the Mavs exposed with their zone defense. James' growth in both of those areas, along with developing other aspects of the game, lifted Miami to another level.
The Heat won back-to-back titles (2012 and 2013) with James being named Finals MVP on both occasions.