That really happened.
The Denver Nuggets - the same team that trailed by 15 points facing elimination in Game 5 of the first round, came within a Mike Conley jumper of being bounced two weeks ago, dug a 3-1 series hole against the championship favorites, and faced 16-point deficits while facing elimination in Games 5 and 6 - just wiped the floor with the Los Angeles Clippers in Game 7 of the Western Conference semifinals.
Every bit of the final result is stunning, and the Nuggets deserve all of the credit. In a series featuring Kawhi Leonard and Paul George, Nikola Jokic was by far the best player, and Jamal Murray had the steeliest nerves.
Jokic averaged 24.4 points, 13.4 rebounds, 6.6 assists, and 1.4 blocks on 51-35-83 shooting over the series. He finished Game 7 with 16 points, 22 rebounds, 13 assists, three blocks, and two steals in 40 minutes, during which he was a game-high plus-22.
Murray scored 40 points on 15-of-26 (57.7%) shooting, 20 of which came during the second quarter when his Nuggets teammates combined for just eight points. Denver dug a 12-point hole in that second period, and the game began to teeter on the edge of blowout territory. Thanks to Murray's exploits, the Nuggets entered halftime down two instead.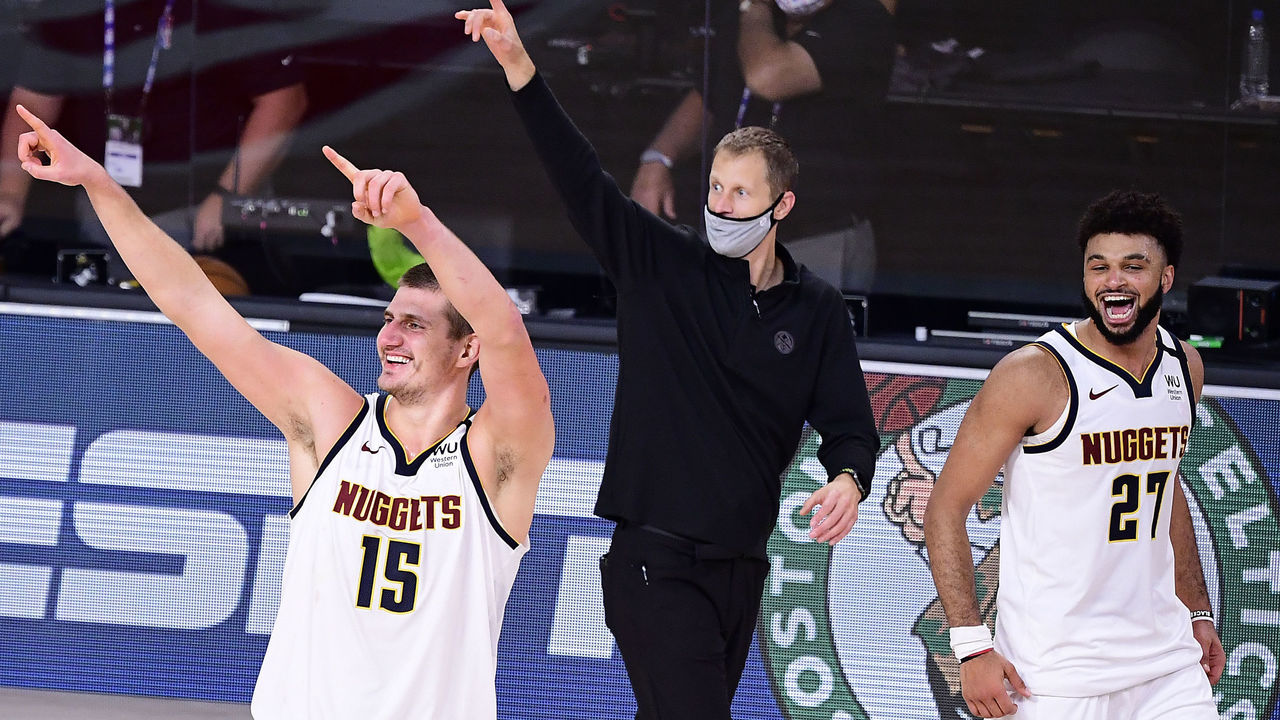 The Canadian's hot shooting convinced Doc Rivers to make a risky halftime adjustment, as the Clippers began doubling Murray to start the second half. That meant Jokic - one of the best passing big men of all time and one of the best passers at any position of his generation - was catching the ball with a four-on-three advantage in the third quarter. The Joker predictably proceeded to pick the Clippers apart, and the Nuggets feasted on a buffet of open jumpers. It's no coincidence that six of Denver's 13 3-pointers came in that third quarter when the Nuggets turned a two-point deficit into an eight-point lead.
It was far from Rivers' only questionable decision as he watched another one of his teams implode. Closing the first half with Montrezl Harrell, Lou Williams, and a hobbled Landry Shamet opened the door just enough to allow Murray and the Nuggets to burst through it. Playing Harrell two more minutes than JaMychal Green, who proved better for this matchup all series long, was inexcusable. Sticking with Harrell and Williams at various points, even as Murray and Jokic toyed with them in pick-and-rolls, was flabbergasting.
Rivers has won an NBA championship as a head coach, coached in two NBA Finals, and has the reigning Finals MVP on his team, yet it was Malone and his young Nuggets who carried themselves with the poise and disposition of confident veterans who've been here before.
When the Clippers had the chance to prove themselves in the fourth quarter against the same adversity Denver has overcome many times over the last few weeks, they self-destructed instead.
For the second time in the last six seasons, Rivers' Clippers blew a 3-1 lead in the second round. The longest-running conference finals drought in North American pro sports history has now reached 50 years.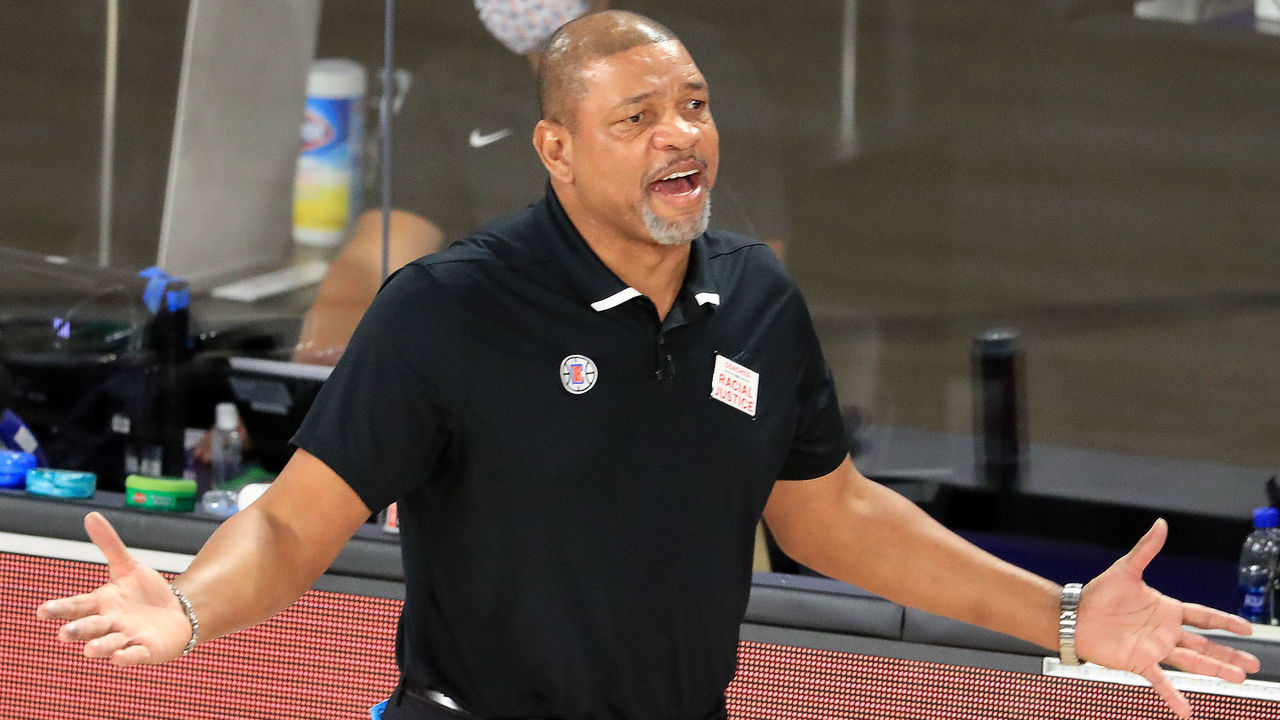 The collapse of the 2019-20 Clippers was as spectacular as the team was boisterous. L.A. might've been the NBA's loudest team; just ask Damian Lillard. Had the Clippers finished the task they were built to complete, no one would fault them for it. Heck, had they just gotten to the West finals for the first time in franchise history, they could have kept talking, and we'd have no choice but to listen.
Instead, Tuesday's embarrassing defeat exposed that at its core, this Clippers team was still mostly just a bunch of scrappy reserves who suddenly started carrying themselves like accomplished champions because Leonard (and to a lesser extent, George) showed up.
In the end, they failed and folded as a team.
At various points this postseason, I've referred to Leonard as inevitable. How many times have we seen the two-time Finals MVP take control of games in every conceivable way when the chips are down in a must-win scenario? When Leonard finds that gear, few can overcome him. That's why he entered this matchup against Denver having won six consecutive playoff series dating back to 2017.
Had Leonard approached Game 7 with the same forceful, undeterred demeanor we've come to expect and then simply missed shots, so be it. Even all-time greats have lost their jumper in big games. Remember, Leonard shot the ball poorly before his four-bounce prayer was answered in Toronto's Game 7 win over Philly last year, too. The difference was that he took 39 shots that night and got to the free-throw line eight times.
What was so jarring about watching Leonard on Tuesday wasn't just that he went 6-of-22 from the field; it's that he was far too passive for a player of his caliber in a do-or-die situation, especially as the game began to slip out of the Clippers' grasp. Leonard finished with 14 points on 24 possessions and didn't attempt a single free throw despite playing a game-high 44 minutes. He was also a game-worst minus-21.
George - the guy for whom Los Angeles traded Shai Gilgeous-Alexander, Danilo Gallinari, and five first-round draft picks (plus two pick swaps) - scored 10 points on 4-of-16 shooting while turning the ball over five times and recording just two assists. He hit the side of the backboard on 3-point attempts as often as he got to the free-throw line (once).
The Clippers mortgaged their future, and then some - they don't control their own first-round pick until 2027 - to acquire George as part of their grand plan to land Leonard. In the end, with the team's season on the line, the star duo combined for 24 points on 10-of-38 shooting.
The Clippers sold the farm with the understanding that nothing compares to superstar talent in the playoffs, and nothing is bigger than the here and now. With their backs against the wall in the fourth quarter of Game 7, they watched Patrick Beverley hold his pose as he bricked jumpers and Marcus Morris try to post up Jokic while Leonard and George combined to go 0-for-11 over the final 12 minutes of their season. The team's first field goal of the fourth quarter came on a Green putback more than seven minutes into that final period.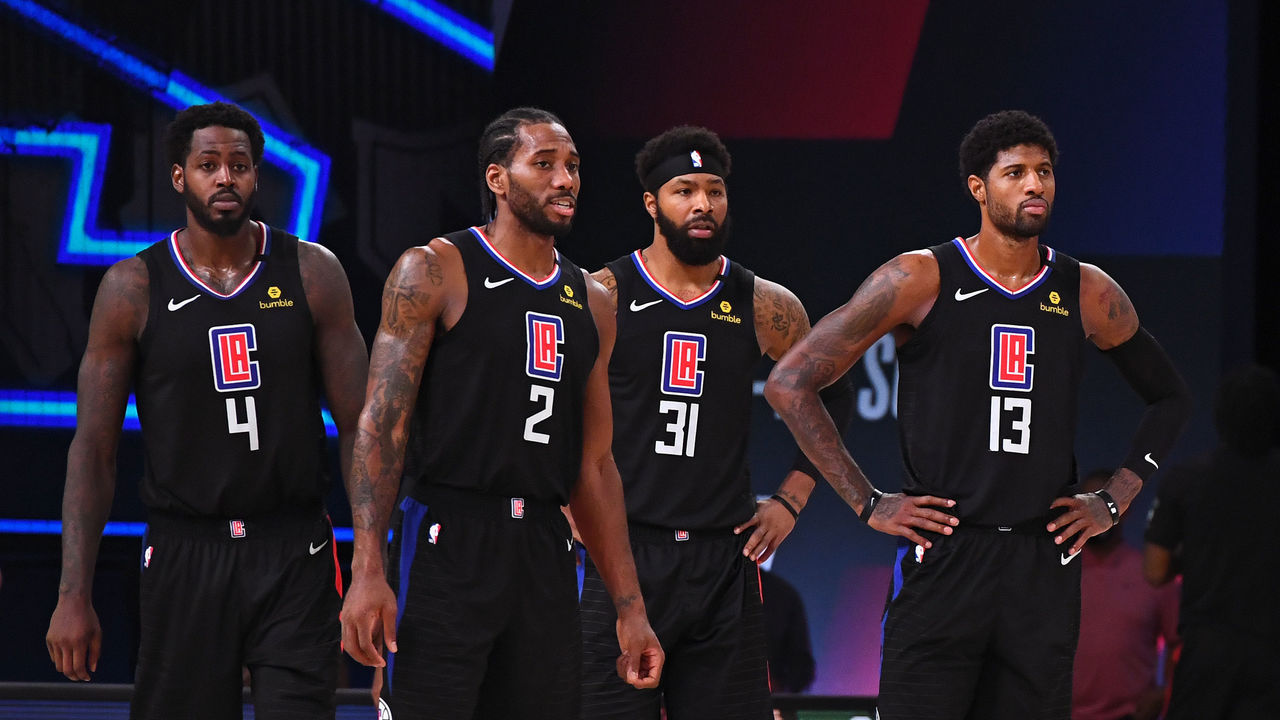 When the dust settles on one of the most uncertain offseasons in NBA history, the Clippers will still enter next season as one of the league's top contenders, so George had a point when he told reporters Tuesday night that this year wasn't championship or bust. But the field of contenders should deepen with Golden State's return, Brooklyn's potential rise, and Dallas' continued growth, to name a few.
As I reminded readers when the Bucks collapsed in the 2019 conference finals against Leonard's Raptors, sometimes a team's first good chance at a title ends up being its best chance.
Plus, a year in the NBA can feel like an eternity, especially when it comes to the whims of the league's superstars and power brokers. And anyone who assumes Leonard and George are guaranteed to stay put when they can opt out of their contracts after next season hasn't been paying attention.
This season was a disaster for the Clippers. If they fall short again next year and then lose one of Leonard or George after all that they sacrificed to acquire the duo, it will be cataclysmic.
For now, there are still two rounds of the 2020 playoffs to complete, and the Nuggets deserve to be one of four teams left standing.
The Clippers, who entered the season, the bubble, and damn near every arena they stepped into with a bang, deserve all of the criticism coming their way after leaving with a whimper.