Few expected the Denver Nuggets to still be hanging around in their Western Conference semifinals series against the Los Angeles Clippers after six games, yet here we are.
Thanks to some improbable comebacks, the Nuggets find themselves back in all too familiar territory with another winner-take-all contest awaiting them. Denver is set to play in its fourth straight Game 7 dating back to last postseason, which marks a new NBA record, according to ESPN Stats & Info.
Will Denver stave off elimination once again to advance to its first Western Conference finals since 2009, or can the Clippers avoid blowing a 3-1 lead and set up a conference finals tilt with their L.A. rival?
Here are four storylines to pay attention to in Tuesday's highly anticipated clash.
Will history repeat itself?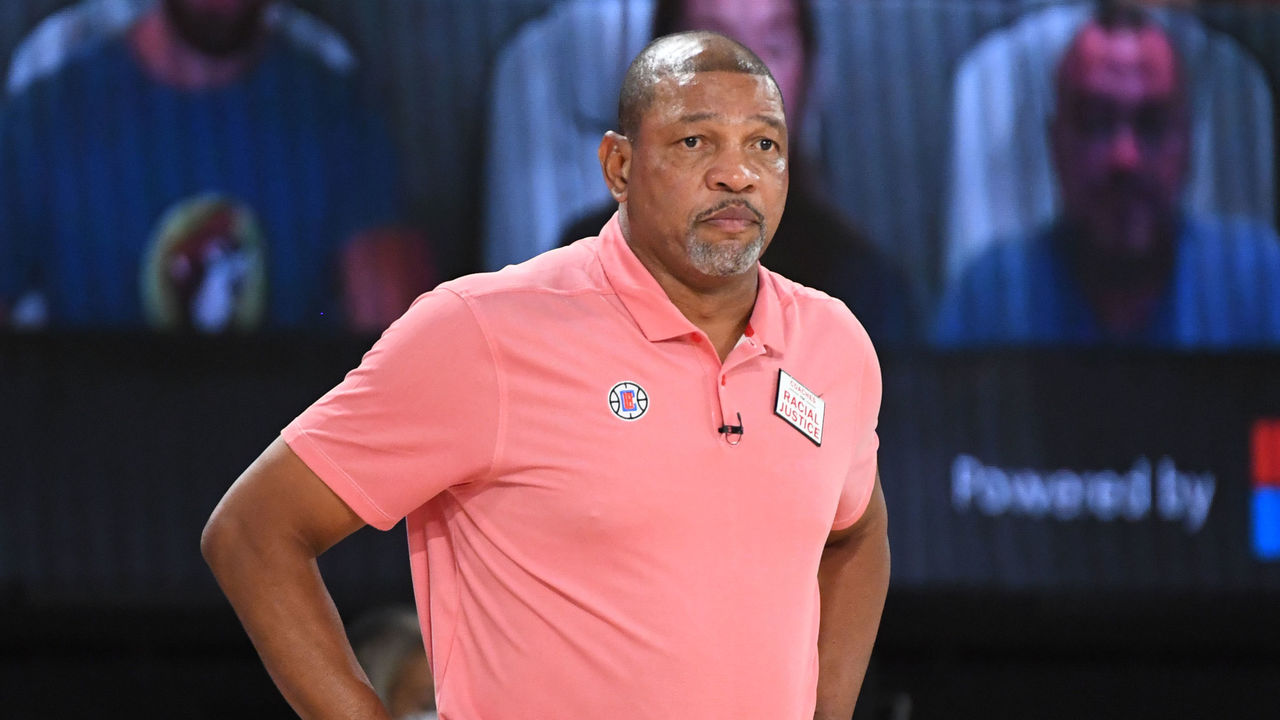 The Nuggets have been at their best when facing elimination, going a perfect 5-0 in such games. Three of those victories came against the Utah Jazz, which held a 3-1 series lead in Round 1 over Denver.
With a win in Game 7, Denver can become the first team in NBA history to successfully come back from multiple 3-1 series deficits in a single postseason.
Meanwhile, a loss would make Los Angeles only the 13th team to ever blow a 3-1 series lead. Clippers head coach Doc Rivers has been in this situation before, too. He's the only bench boss in league history to blow multiple 3-1 series leads, per ESPN's Stats & Info.
The Clippers franchise has also notably struggled to close out series-clinching games, with an 0-7 all-time record in contests they've had an opportunity to clinch a conference finals berth.
Clippers' 2nd-half collapses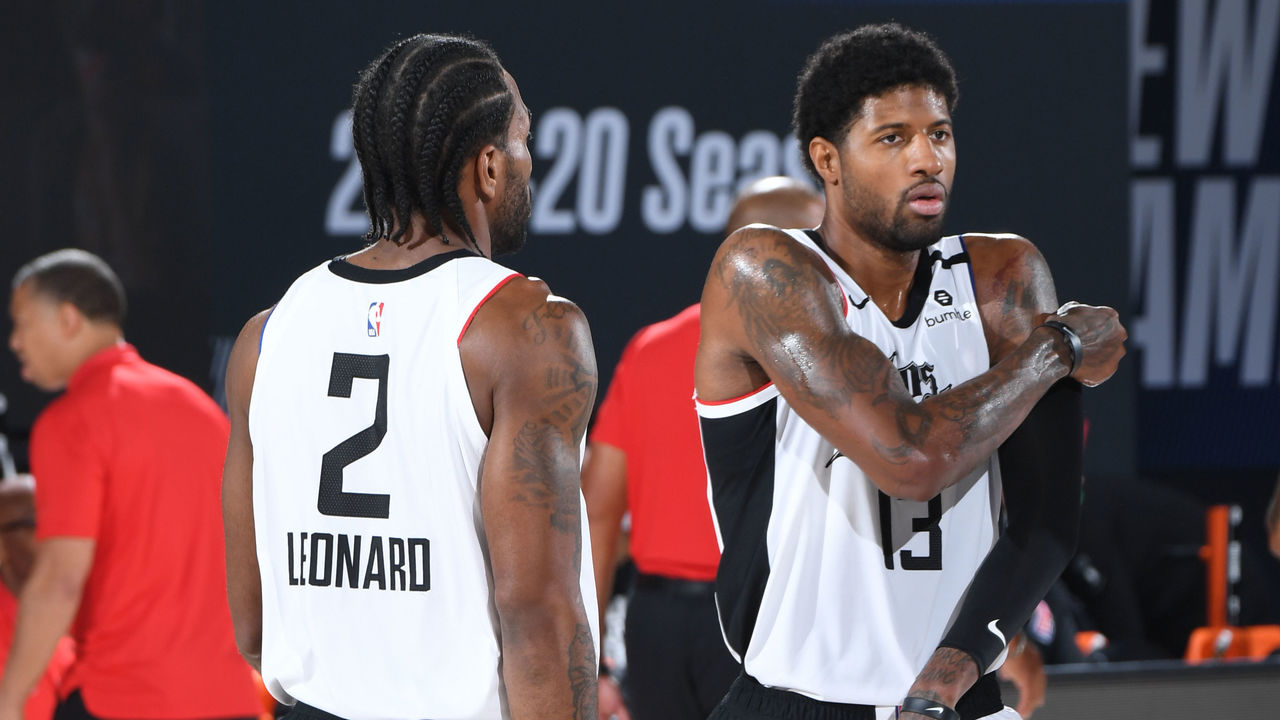 Los Angeles has pushed Denver's backs against the wall on multiple occasions this series but hasn't been able to seal the deal. The Clippers surrendered double-digit leads in Game 5 and 6 - including a 19-point advantage in the third quarter of Game 6 - to let the Nuggets fight their way back into the series.
The Nuggets outscored the Clippers by 47 points (131-84) combined in the second half of those games.
In order to prevent a third straight collapse and miss out on another opportunity at reaching the conference finals, the Clippers will need a pair of elite performances from their star duo of Kawhi Leonard and Paul George.
Leonard's most recent Game 7 saw him finish with 41 points, including a thrilling game-winning jumper that advanced the Toronto Raptors past the Philadelphia 76ers and into the Eastern Conference finals last season. Overall, the reigning Finals MVP has averaged 22 points in four career Game 7s.
As for George, he's averaged 21 points per contest in three career Game 7s. His most recent single-elimination contest was in 2016 with the Indiana Pacers.
Can L.A. contain Nikola Jokic?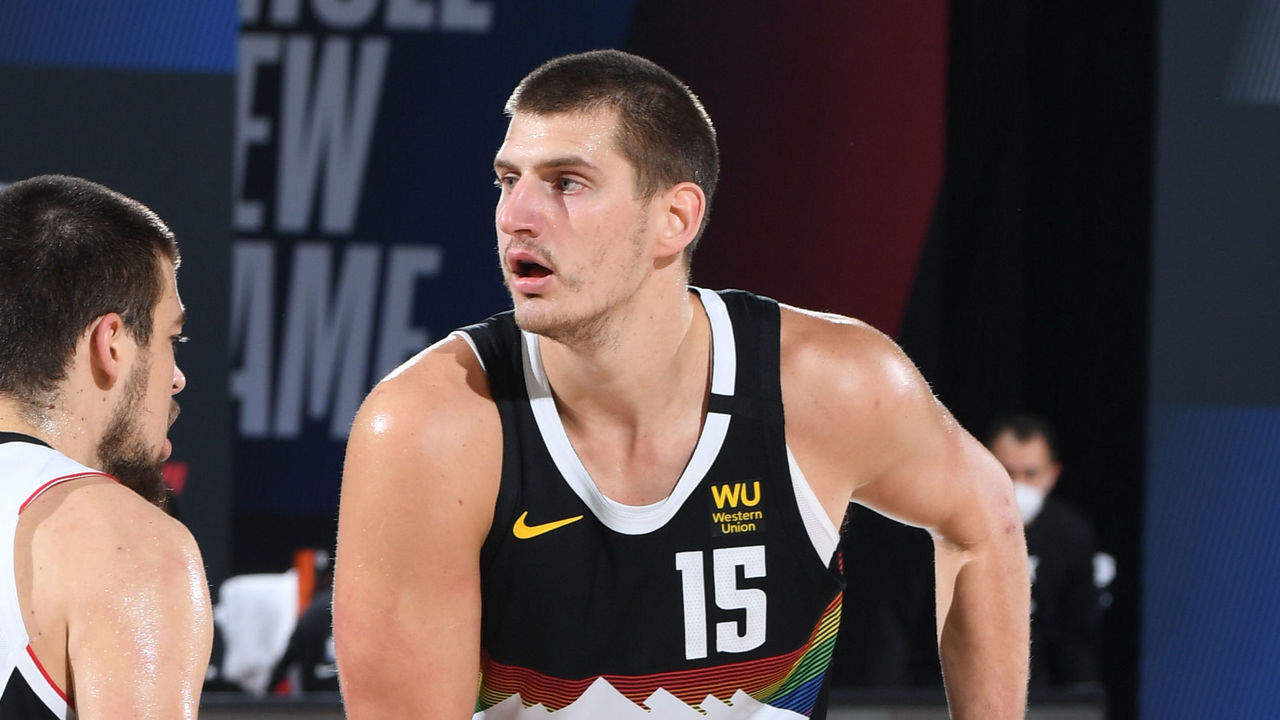 Los Angeles must find a way to contain Denver's All-Star center Nikola Jokic on the defensive end if they hope to advance.
After an uncharacteristic Game 1 outing, the Serbian has been a nearly unstoppable force in his last five games. He's averaged 28 points, 13.8 rebounds, and six assists, shooting an efficient 54.4% from the field and 46.9% on 3-pointers over that span.
Jokic has completely dominated when matched up against newly minted Sixth Man of the Year Montrezl Harrell, shooting 70.6% when the undersized forward is his primary defender, according to NBA.com. However, when seven-foot center Ivica Zubac is Jokic's primary defender, his field-goal percentage falls to 47.5%.
Given the results to this point, look for Rivers to maximize the number of minutes Zubac guards Jokic in Game 7 to try and neutralize the All-NBA talent.
Will Nuggets' 3-point shooting balance out?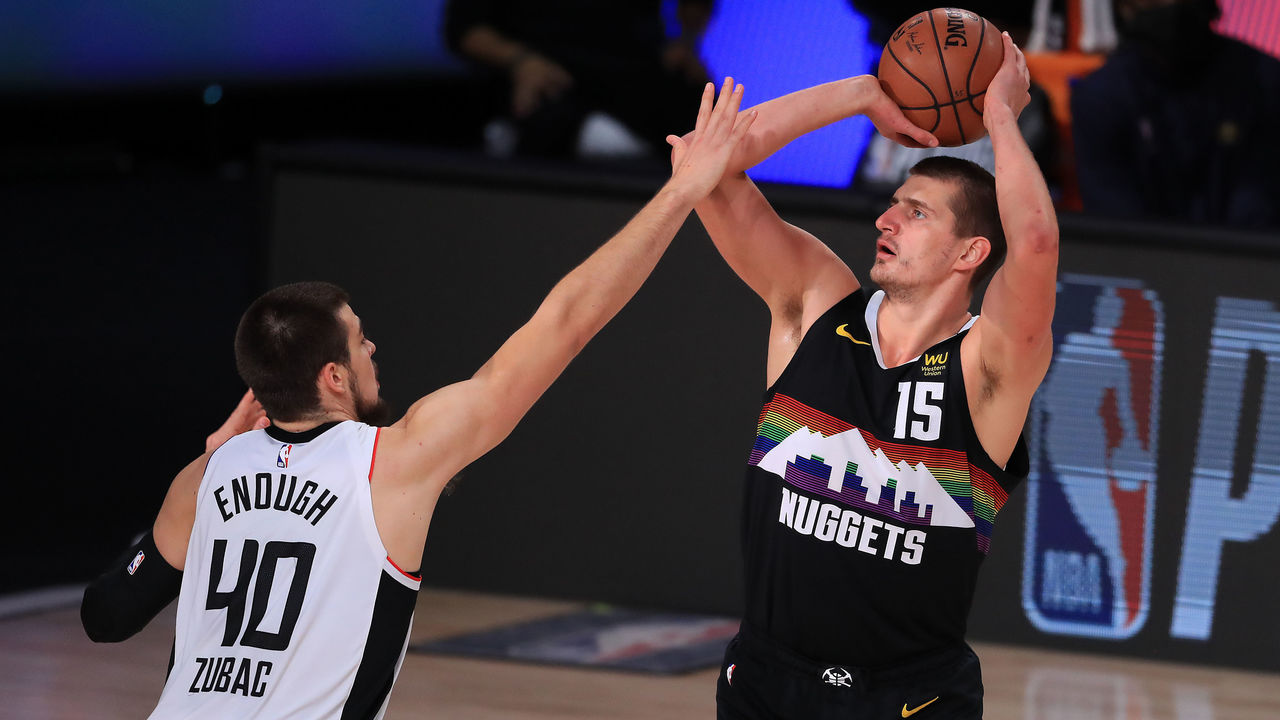 Despite draining a middle-of-the-pack 35.9% of its 3-point attempts during the regular season, Denver has emerged as one of the most efficient shooting clubs from beyond the arc through 13 playoff games.
The Nuggets' 39.5% clip from deep leads all remaining teams inside the bubble. They took their shooting to a higher level in Game 5 and 6 specifically, connecting on 46.1% of their 52 long-range tries. Denver's been particularly lethal in the second half of those contests, connecting on an impressive, albeit unsustainable, 57.1% of its treys.
It's imperative the Clippers do a better job of closing out on Denver's marksman, particularly Jokic, sharpshooting Canadian Jamal Murray, and rookie Michael Porter Jr. How much that trio is able to impact Game 7 will go a long way in determining whether the Nuggets' shooting regresses.