We've witnessed plenty of thrilling and competitive performances from the NBA's top 22 teams since play began inside the bubble on July 30.
Based on a relatively small sample size of action - 49 of the 88 seeding games played thus far - here are the five most surprising storylines.
Warren among NBA's scoring leaders
The Indiana Pacers were dealt a mixed bag entering the season restart. After Victor Oladipo changed his mind and decided to join the team, star big man Domantas Sabonis was forced to exit the bubble to receive treatment for plantar fasciitis.
With Sabonis out indefinitely and Oladipo still working himself closer to full strength, T.J. Warren surprisingly emerged to help keep the Pacers afloat.
Warren enjoyed an electrifying debut at the Walt Disney World Resort, torching the Philadelphia 76ers for a career-high 53 points during a hard-fought 127-121 win.
The veteran swingman kept rolling during the Pacers' next two seeding games, scoring 34 and 32 points, respectively, while contributing to Indiana's 3-0 start in Orlando.
Following Friday's games, Warren's 33.8 points per contest tie him with Houston Rockets superstar James Harden through four games inside the bubble.
Booker and the surging Suns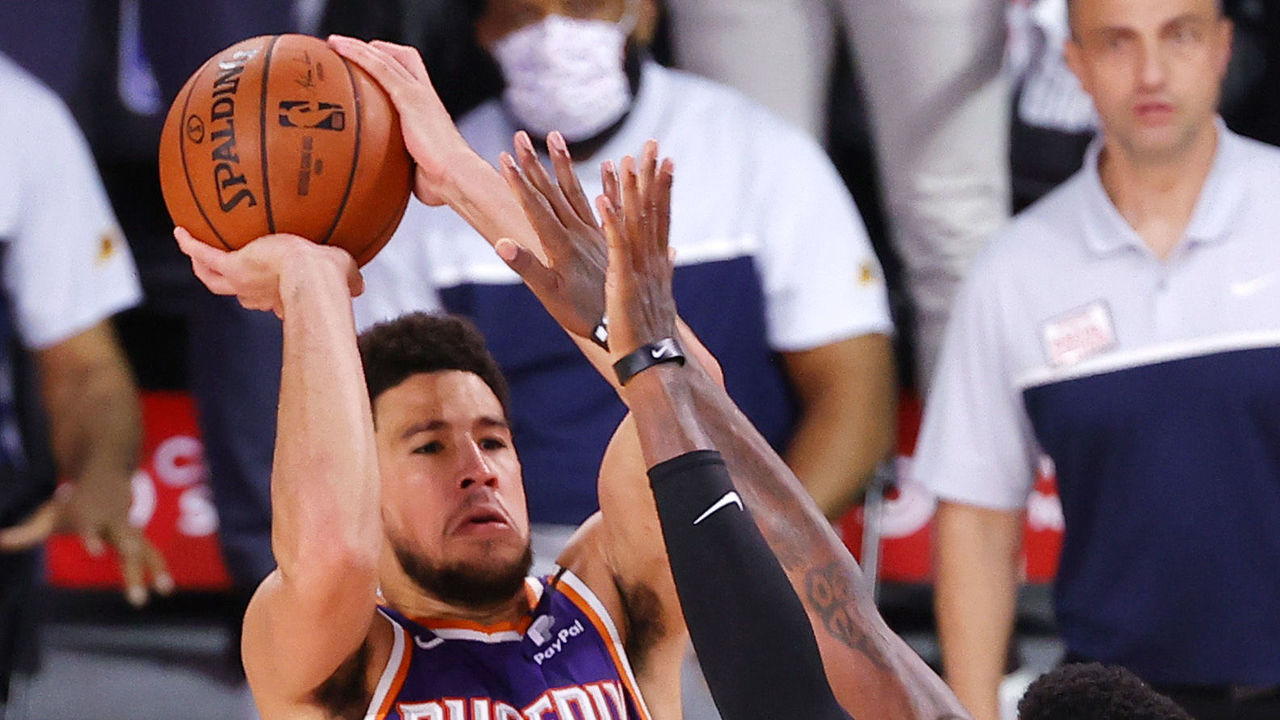 Few expected the Phoenix Suns to be the bubble's lone undefeated team remaining, yet here we are.
Devin Booker is leading the way while scoring 28 points per game and shooting 40% from deep. The team's four-game win streak is tied for the longest of Booker's tenure, dating back to his 2015-16 debut.
Phoenix is still a long shot to qualify for a possible play-in tournament because two teams - the Portland Trail Blazers and San Antonio Spurs - separate them from the eighth-seeded Memphis Grizzlies.
The Suns also face a challenging schedule ahead, with matchups against the Miami Heat, Philadelphia 76ers, Oklahoma City Thunder, and Dallas Mavericks.
MPJ has arrived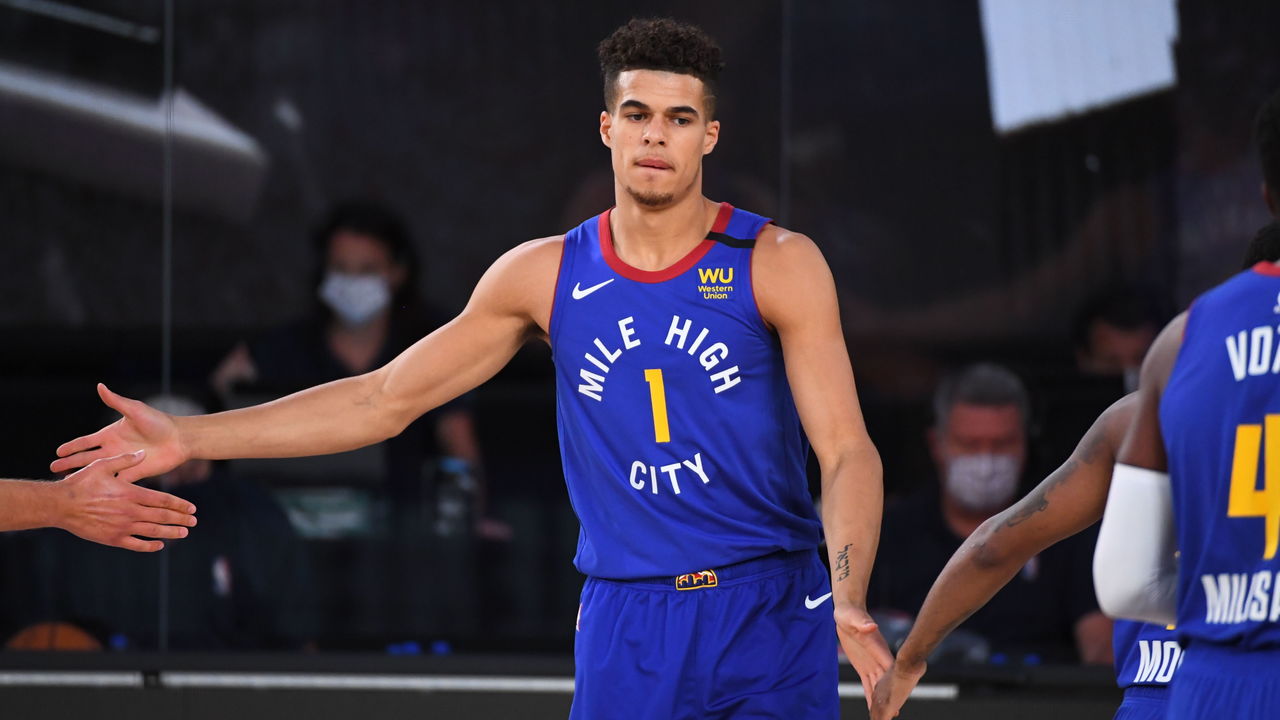 The Nuggets have been without three starters - Jamal Murray, Gary Harris, and Will Barton - since games began in Orlando. Fortunately for Denver, Michael Porter Jr.'s sensational play is making up for that trio's absence.
After a quiet first showing in the bubble, Porter Jr. broke out for a career-high 37 points along with 12 rebounds in an overtime victory over the Thunder. The 14th overall pick in 2018 followed that up with a 30-point showing in Denver's win over San Antonio, then chipped in another 27 during a loss to Portland.
Porter Jr. was widely regarded as the top prospect in 2018 before a back injury derailed his lone season at Missouri. With his past ailments seemingly in the rearview, he's finally starting to fulfill his immense offensive potential, and doing it at just the right time.
Pelicans, Grizzlies falling short of expectations
With the NBA's easiest schedule based on strength of opponent entering the restart, the Pelicans were projected to be among the teams leading the charge for the Western Conference's eighth or ninth seed.
Instead, New Orleans is falling well short of expectations. Despite Brandon Ingram, Jrue Holiday, and Zion Williamson playing at full health, the Pels have only managed to win two of their first five seeding games.
With only three contests left before a play-in tournament likely commences between the West's eighth and ninth seeds, New Orleans currently sits 11th in the conference, 2 1/2 games back of the eighth-seeded Grizzlies.
Speaking of Memphis, Ja Morant and Co. have also gone 1-4 through five seeding games. While they're still a near lock to participate in a play-in tournament, the Grizzlies haven't done themselves any favors in the bubble.
No trouble in the bubble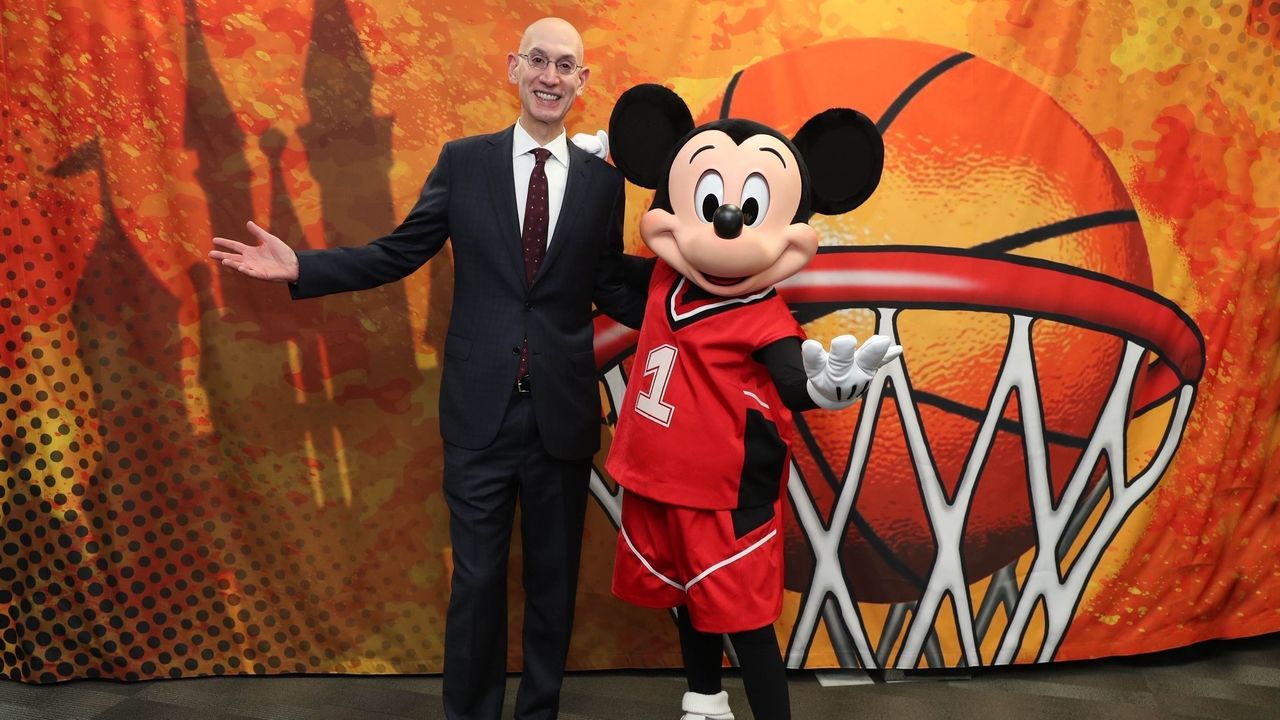 The NBA's bubble setup has been a resounding success. The league's health and safety protocols and overall bubble formula have been incredibly effective while preventing and containing the spread of coronavirus cases.
It's now been over three weeks since a player tested positive for COVID-19 inside the bubble. That's a truly remarkable feat, especially since the United States remains the epicenter of the ongoing pandemic, with nearly five million confirmed cases nationwide.
In terms of the on-court product, the majority of games have been tightly contested and entertaining. There was some uncertainty about whether teams could seamlessly transitioning back to the high-octane pace of NBA games after a four-and-a-half month layoff. So far, most have been up to the task.
Honorable mention
We should've known the San Antonio Spurs wouldn't wave the white flag.
Gregg Popovich's squad is right on Memphis' heels, sitting just two games back of the West's final playoff spot.
The Spurs are vying for an NBA-record 23rd consecutive postseason berth.