The Houston Rockets beat the Dallas Mavericks 153-149 in an overtime thriller Friday to open both teams' Disney schedules. Here are five takeaways:
We'll take 7 of these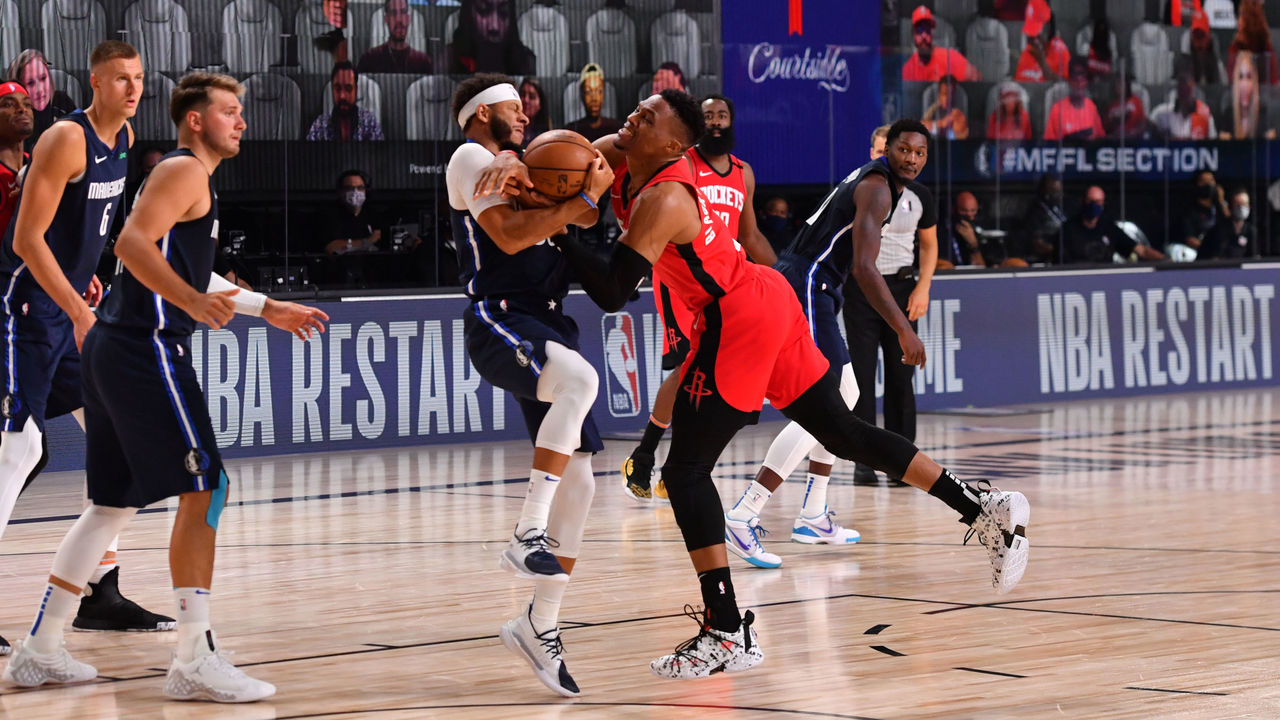 Given that Dallas and Houston are currently the Western Conference's fifth and seventh seeds, it's unlikely we'll get a Mavs-Rockets playoff series, but we can still dream. Both teams are two games back of the third and sixth seeds, respectively, and even a 4 vs. 5 matchup isn't completely off the table. And unless you're a defensive purist who can't stand the sight of torched buckets, you should be hoping these two teams find their way to each other come playoff time.
Take away the 24 points scored in overtime Friday and the Rockets and Mavs still combined to average 262.3 points across three matchups this season. They rank No. 1 and No. 2 in offensive efficiency - with Dallas actually owning the best offensive rating of all time (115.9 points per 100 possessions) - as well as No. 1 and No. 2 in 3-point attempt rate.
Between triple-double machines like Luka Doncic, Russell Westbrook, and James Harden, both teams boast prolific superstars capable of posting crooked numbers that memorable playoff runs are made of. Even Kristaps Porzingis is averaging roughly 32 points and 14 rebounds against the Rockets this season.
When there are this many points on the board and this many shots going up, stars are going to feast.
Fear the bubble beard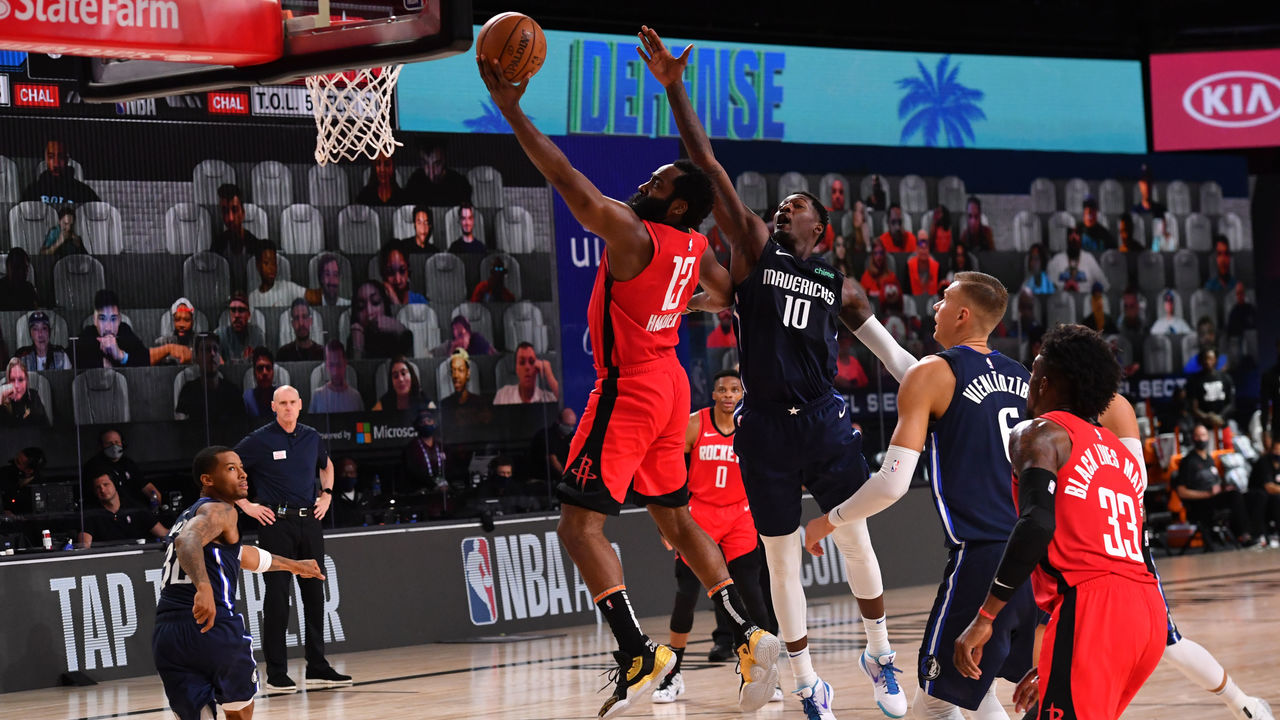 Speaking of stars feasting: Everyone was curious to see what a slimmer version of Harden looked like after a four-month shutdown, and the results were somehow better than expected, even for the two-time reigning scoring champion.
Harden exploded early, scoring 23 points on 6-of-6 shooting in the first quarter, and finished with 49 points. He shot 70% from the field, and posted nine rebounds, eight assists, three steals, and three blocks while only turning the ball over once in 29 possessions.
Harden now has the only 49-9-8-3-3 game in recorded history and is the only player in the last 25 years to score at least 49 points on 20 or fewer field-goal attempts.
Harden's generational offensive abilities have been written about in detail, but this performance was stupendous even by his standards, as he scored or created 68 Rockets points on 37 total possessions.
Mavs can't close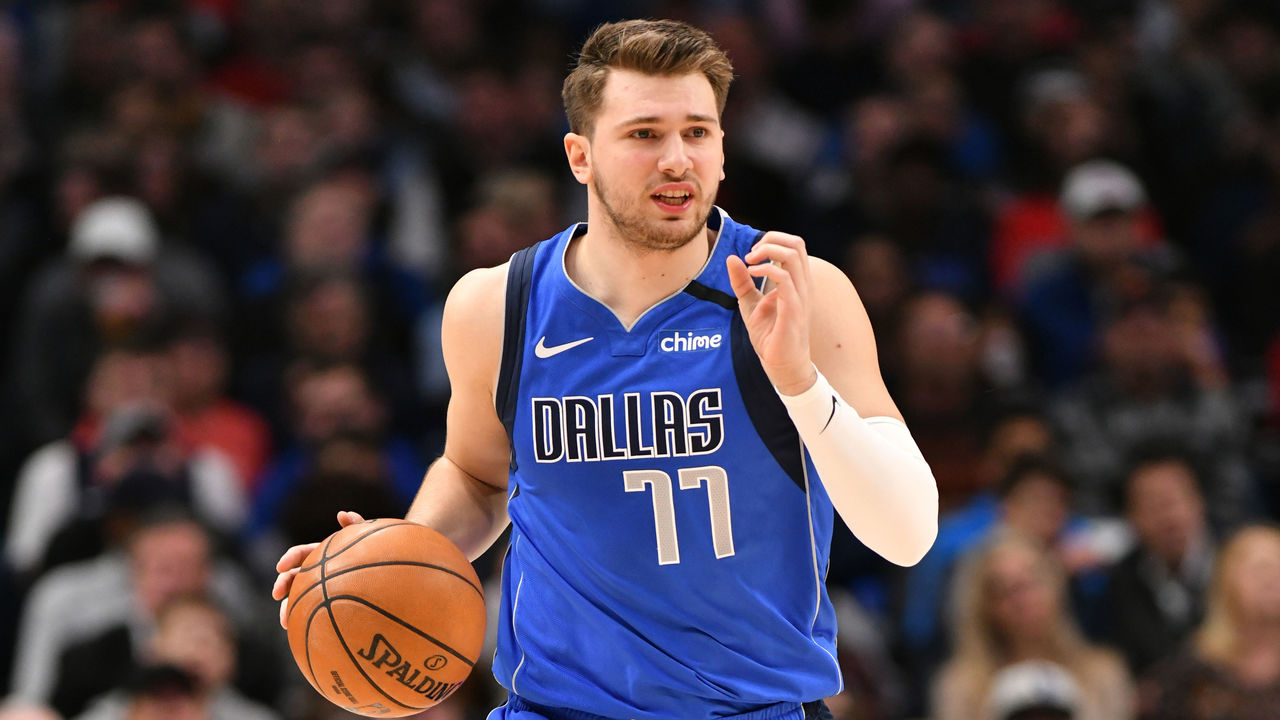 The Mavs imploding down the stretch was surprising only to those who haven't watched this team this season. For all the positivity coming out of Dallas' pleasantly surprising campaign, the club's been a dumpster fire in crunch time.
Dallas was up 13 early in the fourth quarter, and had a 99.5% chance to win the game with 45 seconds left and a seven-point lead, according to Inpredictable. Instead, the Mavs fell to 2-12 in games decided by one possession or overtime.
Some of that can be chalked up to plain bad luck, but the Mavs also seem intent on finding new ways to blow close games. This time around, they allowed the game-tying basket to be scored on a putback after a missed free throw - bad enough, but more excruciating considering the small-ball Rockets are predictably a bottom-five rebounding team.
Most perplexing of all: The team that boasts the most efficient offense of all time is the same one that ranks second-last in clutch-time efficiency. Only the Pistons are worse.
Diagnosing such a confounding issue is complex, but there are some simple explanations. For one, a Mavs team that already relies on a lot of Doncic's isolation brilliance seems to stop moving off the ball in the closing minutes of tight games, leaving Doncic on an island too often. Secondly, Doncic himself simply needs to be better late, as the 21-year-old owns an effective field-goal percentage of 35.7, which is obviously disastrous for a star using 36.4% of his team's clutch-time possessions.
Again, there's some general misfortune at play here, but the sample size is starting to grow without a change in results.
David vs. Goliath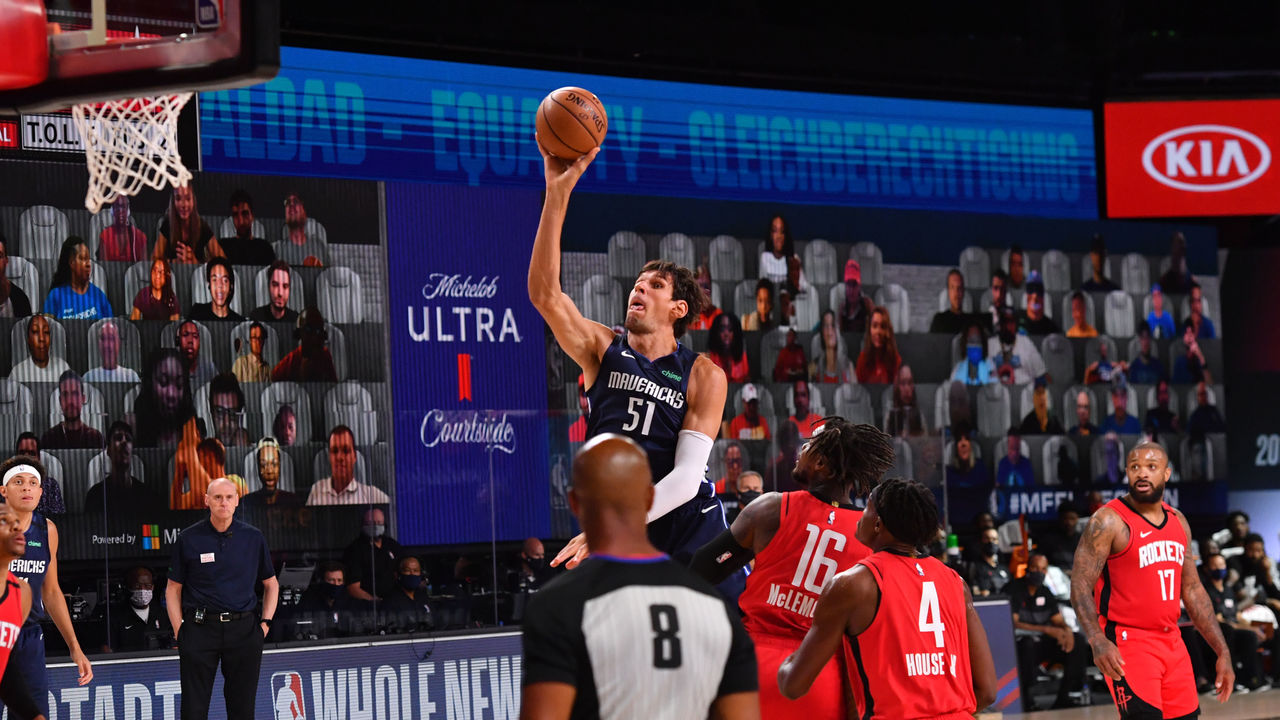 Look, I know it's hard to keep Boban Marjanovic on the court in an NBA that's increasingly going smaller and faster while prioritizing versatility, and that it's especially tough for the 7-foot-4, 290-pound center to keep up with the small-ball Rockets, but there's a trade-off there that Rick Carlisle and the Mavs should've exploited further Friday.
It's worth repeating: Marjanovic is 7-foot-4 and 290 pounds. The Rockets didn't play anyone taller than 6-foot-8 or heavier than 245 pounds.
Marjanovic had six points and five rebounds - including three offensive boards - in only 4:44 of action, and the Mavs were plus-seven in that brief period, yet the big man didn't see any floor time in the second half or overtime.
It's entirely possible Marjanovic wouldn't have been as dominant over the course of extended minutes, but Dallas had little to lose in finding out. Boban won't always be a viable option, but when he's clearly dominating helpless opponents, the Mavs should let him cook.
Treys for Trey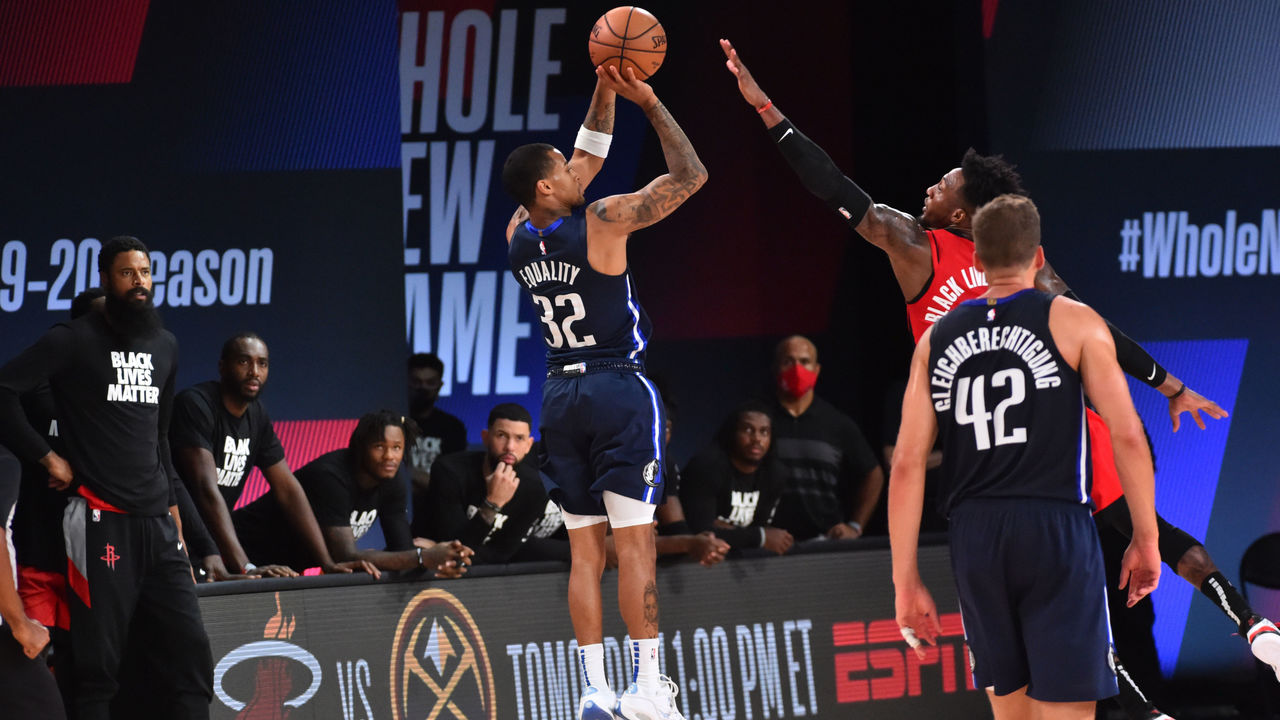 Trey Burke made his Mavs debut Friday, and it was stellar: He went 8-of-10 from beyond the arc, and is up to 50% from deep this season on 48 attempts.
Now, expecting Burke to score 31 points on 11-of-16 shooting again might be foolish, but the pre-bubble acquisition - who also had six assists and no turnovers in 30 minutes - should fit in well with his new team.
With Jalen Brunson and Courtney Lee sidelined, the Mavs need some backcourt depth, and someone who can handle the ball as well as space the floor around Doncic and Porzingis. The Mavs don't need Burke to be as good as he was Friday, or to play that much for that matter, but if he can become even a dependable rotation piece over the next couple weeks and into the playoffs, Dallas is a little more dangerous than they appeared a couple days ago.