The greatest rookie seasons in NBA history share a number of qualities, starting with individual statistical dominance. However, you can't overlook the context beyond the box score; initial expectations, team success, and overall legacy all matter.
While we wait for the 2019-20 season to resume, theScore's NBA editors have dusted off the record books to determine the top 25 rookie seasons in league history.
No. 12 in our series is Orlando Magic center Shaquille O'Neal. Catch up on previous posts in the series here.
Before the Association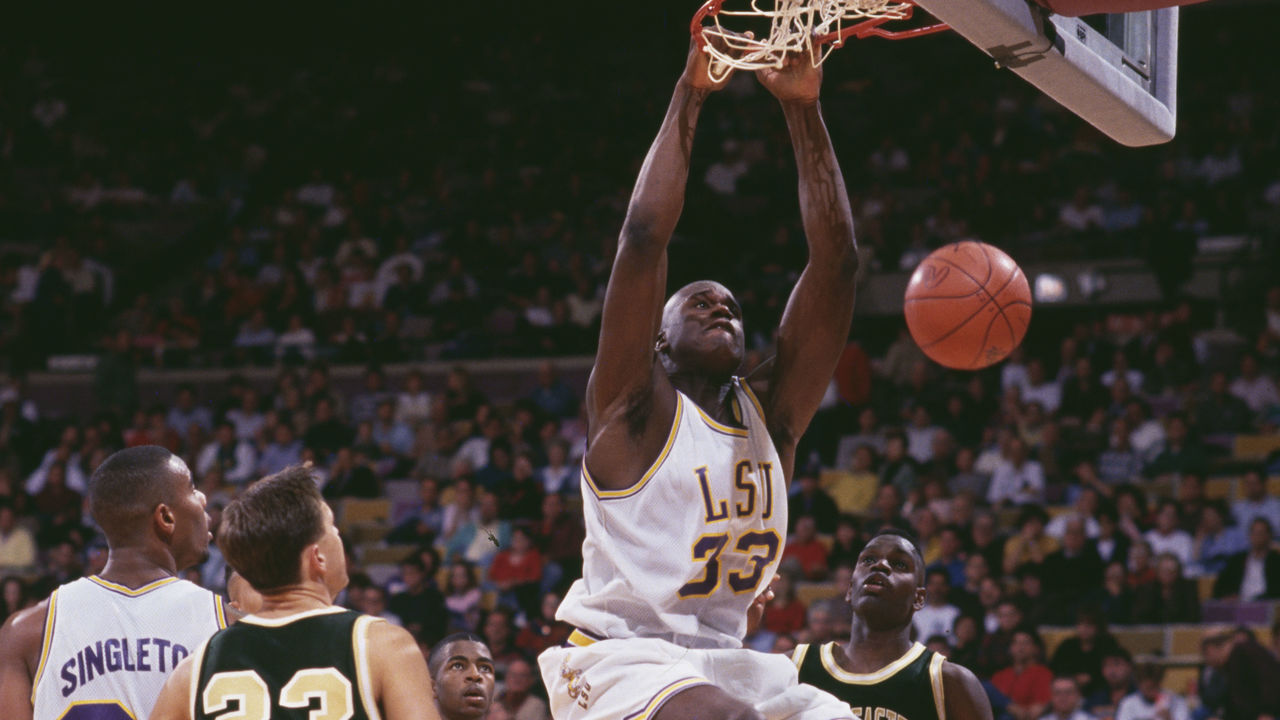 Although clearly bound for stardom while in high school, O'Neal's three years at LSU confirmed he was the next big thing.
College opponents had no answer for the ludicrously talented 7-footer. His freshman year was but an early sample of his capabilities, which he proved by averaging 27.6 points, 14.7 boards, and five rejections in his sophomore season as LSU's main star.
O'Neal racked up individual honors with ease. He was a two-time SEC Player of the Year, a two-time consensus first-team All-American, the 1991 Associated Press Player of the Year, and he led the nation in rebounds and blocks in 1991 and 1992, respectively.
He was such a prominent figure that LSU retired his number and installed a 900-pound bronze statue of him on campus.
Draft day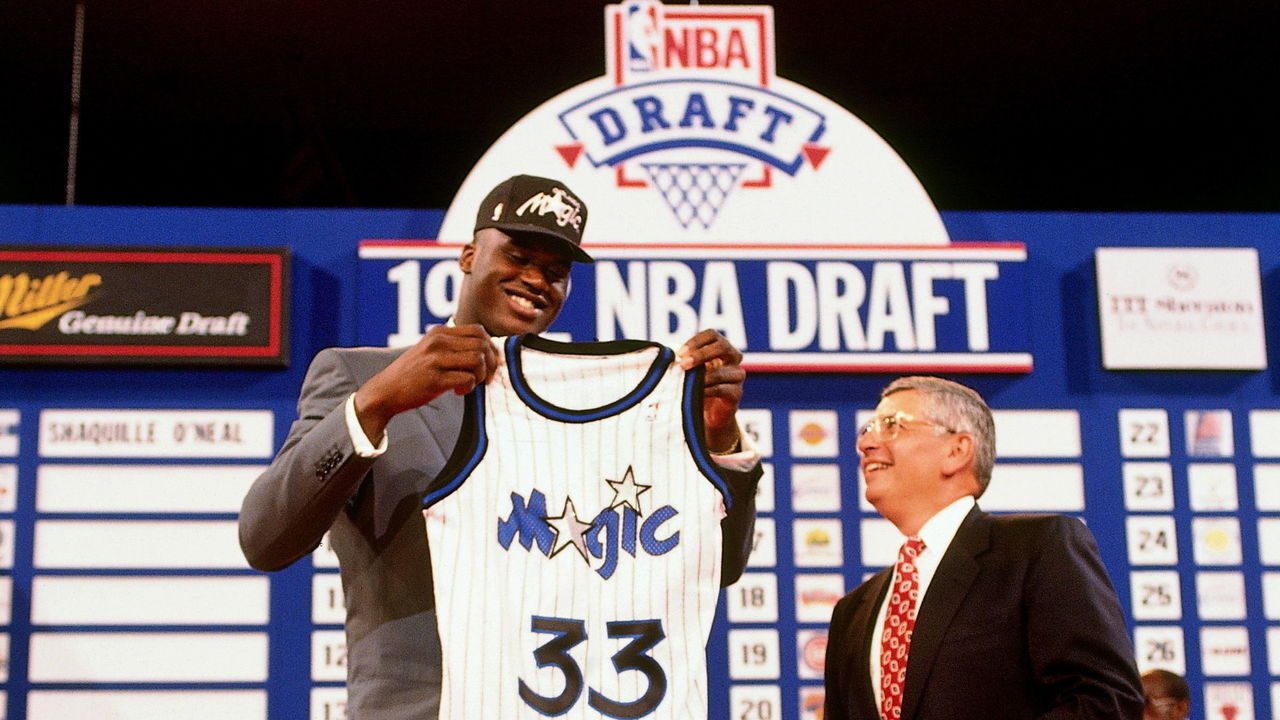 There was never any doubt that O'Neal would be the No. 1 pick.
Although O'Neal's agent said prior to the 1992 draft that the center wanted to play for the Lakers or Clippers, the big man's supposed desire for Los Angeles wasn't enough to dissuade the Magic, who knew they had secured the sport's hottest prospect as soon as they won the draft lottery.
Other college stars like Alonzo Mourning and Christian Laettner also drew considerable intrigue, but O'Neal's potential was too much to pass up.
Individual success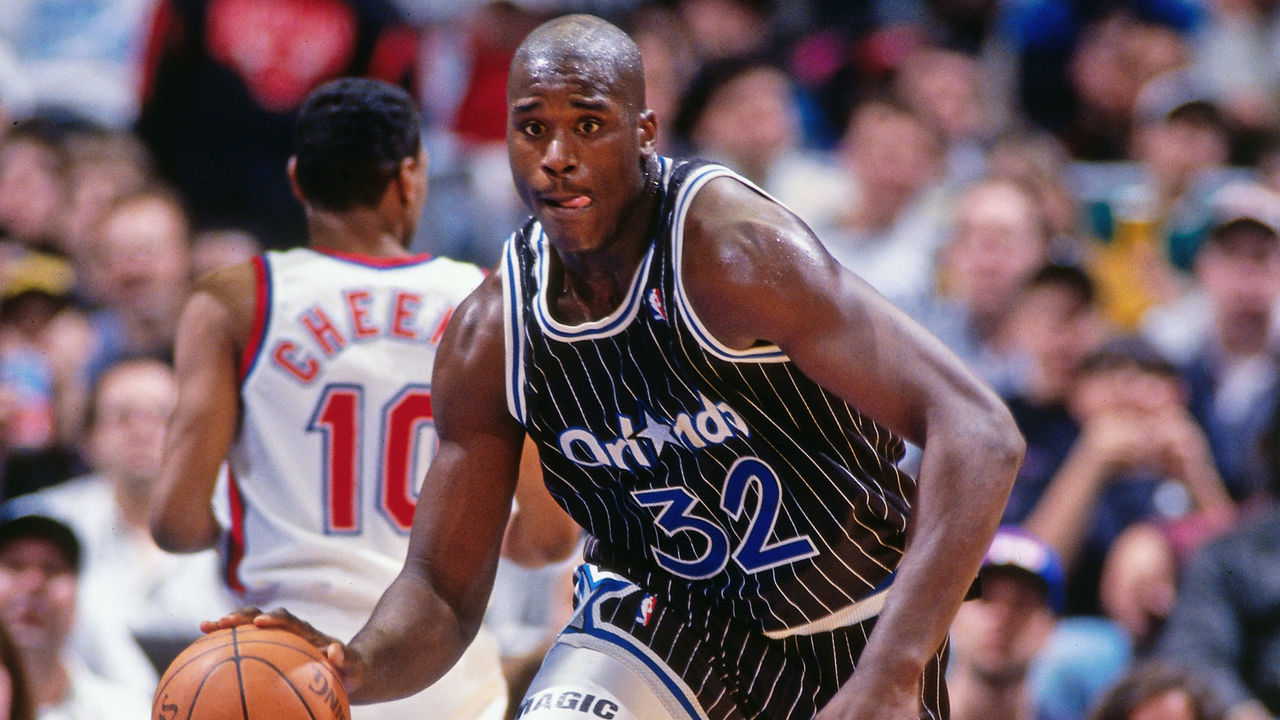 O'Neal was unlike anyone the NBA had ever seen. It didn't take him long to announce his arrival, either, as he won the first Player of the Week award of the 1992-93 season.
Although the Magic phenom was impossible to contain once he established position in the paint, there were few things more frightening than seeing O'Neal put the ball on the floor and run straight at you in transition. On defense, he seemed to contest everything at the rim.
It didn't seem natural for a man of O'Neal's size to move as gracefully as he did while also demolishing backboards. He went on to average 23.4 points, 13.9 rebounds, and 3.5 blocks while missing just one contest. He was also a first-year All-Star and was named the 1993 Rookie of the Year.
Team success
Entering just their fourth season, expectations for the Magic were tempered in 1992-93. However, O'Neal completely changed the franchise's outlook. The imposing rookie helped the team finish 41-41, marking Orlando's first time at or above .500.
The Magic failed to make the playoffs due to a tiebreaker, but they still recorded their best season in franchise history by far, and they would only continue to improve with O'Neal.
Enduring legacy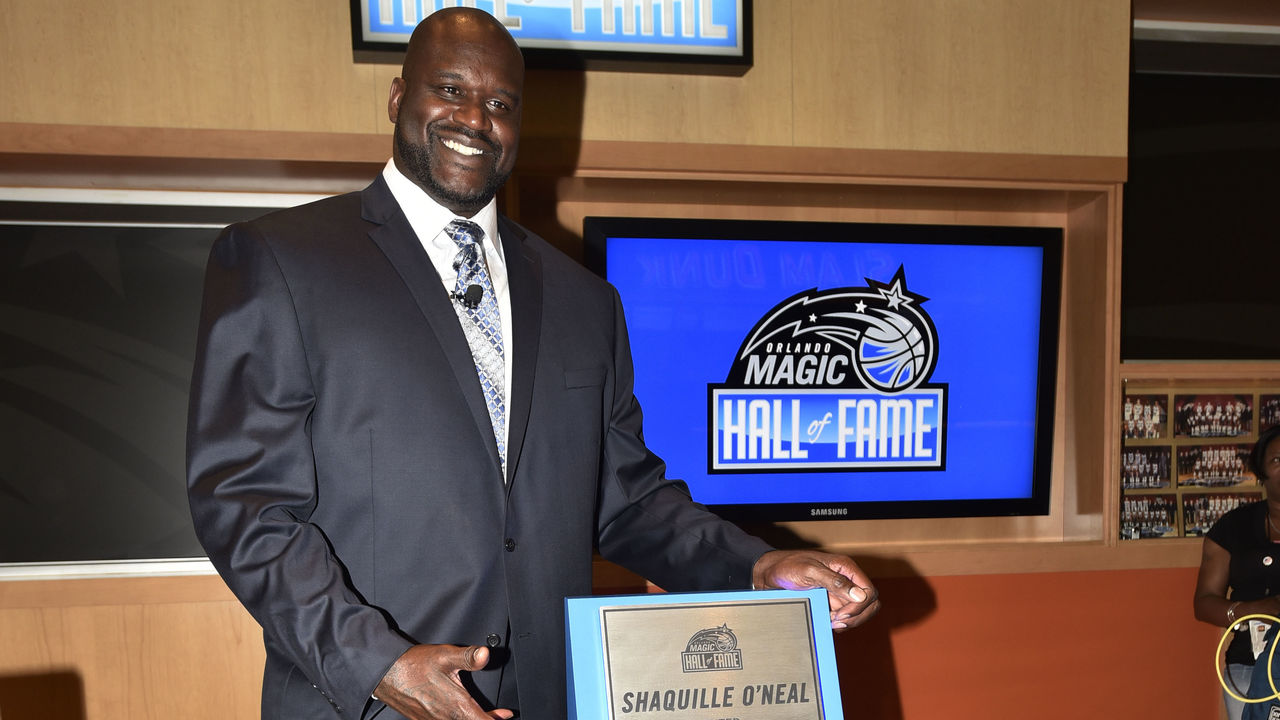 O'Neal spent four incredible seasons in Orlando. In his sophomore campaign, he and Anfernee "Penny" Hardaway formed one of the league's most exciting duos. However, O'Neal left the team in free agency on bad terms in 1996, bolting for the Lakers on a seven-year, $120-million contract.
Years later, O'Neal admitted to the reasons why he left: a vastly inferior offer from the Magic, an Orlando newspaper poll in which a majority of voters felt he wasn't worth a massive deal, and the allure of living in L.A.
When the Magic inducted him into their Hall of Fame in 2015, though, O'Neal revealed that he has regrets about leaving the team so soon. How Orlando would have fared if he'd stayed is one of the era's biggest what-ifs.
Despite his relatively short stay, O'Neal's 824 blocks are still the second-most in franchise history. His 3,691 rebounds and 8,019 points also still rank third and sixth, respectively.
Following a 19-year career and four NBA championships, O'Neal retired in 2011. He was inducted into the Basketball Hall of Fame in 2016.
Come back Monday to see who came in at No. 11 in theScore's Top 25 Rookie Seasons series.