The NBA 2K League team that reps China from 6,500 miles away
The general manager of any other expansion franchise might have considered the text message a bad omen: a coveted prospect making contact on the eve of draft night to try to dissuade team brass from picking him.
Few people with a stake in the NBA 2K League's 2020 season would have faulted Nathan Stanz for following the unsolicited directive - least of all Dhwan White, the budding star point guard in question. White is young at 20, and he didn't want to stray far from family in his hometown of Brooklyn. Moreover, he figured his style wouldn't mesh with the other players Stanz was likely to target. His request to the GM was an out, an opportunity for the Gen.G Tigers of Shanghai to pick a foundational piece who wanted them back.
Stanz ignored White's request and selected him early in the first round, No. 5 overall.
For teams in any league that has designs on safely playing through a global health crisis - in basketball or otherwise; on physical surfaces or over computer screens - complications come with the territory. White entered the 2K League in February, before the coronavirus pandemic compelled the NBA's esports arm to delay the tipoff of its third season and scrap plans to host games in a chic new Manhattan studio. Yet the circumstances of White's acquisition aligned with a broader truth about his squad: No other NBA-affiliated team's identity is as complicated as that of Gen.G.
The Tigers represent Shanghai in name, but they don't live or compete there. The team is based 6,500 miles away in Los Angeles, and the only Tiger currently in Shanghai - the 2K League's first Chinese player - has been unable to play as he awaits the lifting of U.S. travel restrictions. His five teammates have forged ahead, reconnecting the NBA to China at a time when China and its companies continue to punish the league economically, the fallout from Houston GM Daryl Morey tweeting his support for pro-autonomy protesters in Hong Kong last fall.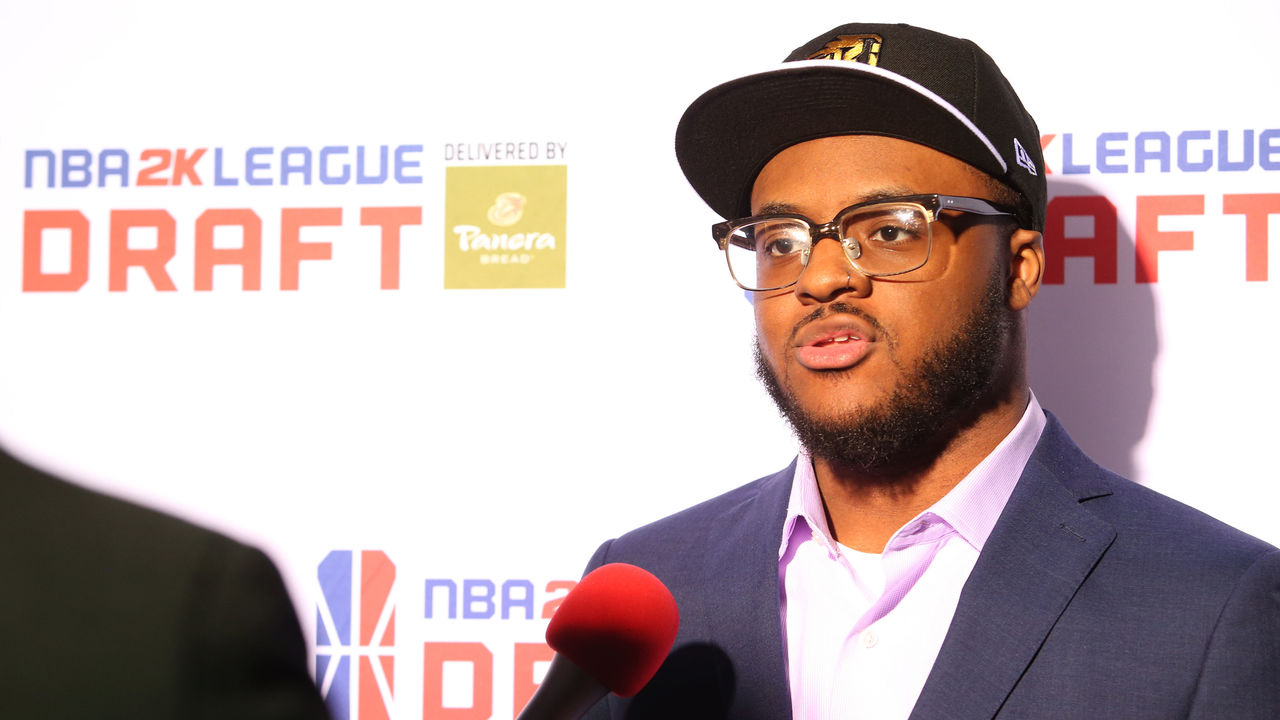 Six weeks into Gen.G's debut season, the Tigers are 4-4, in the middle of the 2K League's 23-team standings. That they've yet to string together consecutive wins or surpass .500 is attributable to late-game miscues and defensive breakdowns, trials that rookie-laden lineups must overcome in any version of the sport. That they're a win streak away from breaching the playoff picture is thanks chiefly to White, the league's No. 3 scorer, its No. 3 assist distributor, and an MVP candidate who's been relieved of his preseason apprehensions.
"Honestly, I wasn't really sold on going to this team," White said recently. "But it's starting to come together really good - more than I expected it to."
When the 2K League revealed last fall that it was expanding to China, the league's managing director, Brendan Donohue, said the addition of the Tigers was historic - a breakthrough for an enterprise seeking to go global, "with fans, franchises, and players from all over the world."
For now, the Tigers' operations are necessarily concentrated in L.A. The franchise houses its players five minutes from the beach, and deference to COVID-19 precautions has kept them in place since they arrived in the city in March. Rather than fly each week to play in person in New York, as was standard practice for 2K League teams in 2018 and 2019, Gen.G logs online from its gaming headquarters in L.A.'s Playa Vista neighborhood, as opponents now do from their own home base.
Quarters last six minutes in the 2K League, and regular-season matchups are made up of best-of-three series, with a single win awarded in the standings to the victor. Games have been streamed live all season on Twitch, YouTube, and ESPN's digital platforms and televised occasionally on ESPN2, exposing viewers during the NBA's coronavirus hiatus to teams with recognizable names such as T-Wolves Gaming, the 2019 champs, or Hornets Venom GT, the other expansion side to debut in 2020.
The Tigers are the first 2K League club that isn't owned by an NBA franchise. Gen.G is the world's sixth-most valuable esports company, per Forbes; the organization maintains offices in Shanghai and Seoul and fields teams in titles from Fortnite to Overwatch to League of Legends. Its U.S.-based teams play out of L.A., too, sharing space in Playa Vista with the Americans drafted to brandish the Gen.G banner in basketball.
| Gen.G 2KL roster | Gamertag | Acquisition details |
| --- | --- | --- |
| Christopher Anderson | TURNUPDEFENSE | Expansion pick from T-Wolves |
| Dhwan White | ShiftyKaii | First-round pick (No. 5) in 2020 |
| Mercedes Williamson | Deadeye | First-round pick (No. 21) in 2020 |
| Brian Diaz | Killeyy | Second-round pick (No. 32) in 2020 |
| Wesley McNair | Gen | Second-round pick (No. 34) in 2020 |
| Hu Yi | Lucky_Yi_Wesley | Fourth-round pick (No. 56) in 2020 |
The Tigers' first-year head coach is Jordan Ross, 28, a former analyst for the 2K League news outlet Dimer who qualified for last season's draft but went unselected. Their leader is Christopher Anderson, 27, an elite defender on Minnesota's 2019 title team who is Gen.G's lone veteran player. His 2K moniker, TURNUPDEFENSE, evinces the work that got him to this point. Anderson grew up near L.A. in Long Beach, California, and gave up basketball in high school when his growth stalled. Later he moved to Las Vegas, made Postmates deliveries, and drove for Uber, all before his instincts and diligence on the virtual hardwood enabled him to turn pro.
"I used to just be good at the game," Anderson said. "Once I started digging deeper - watching film and really studying tendencies - I think that's what got me over the edge."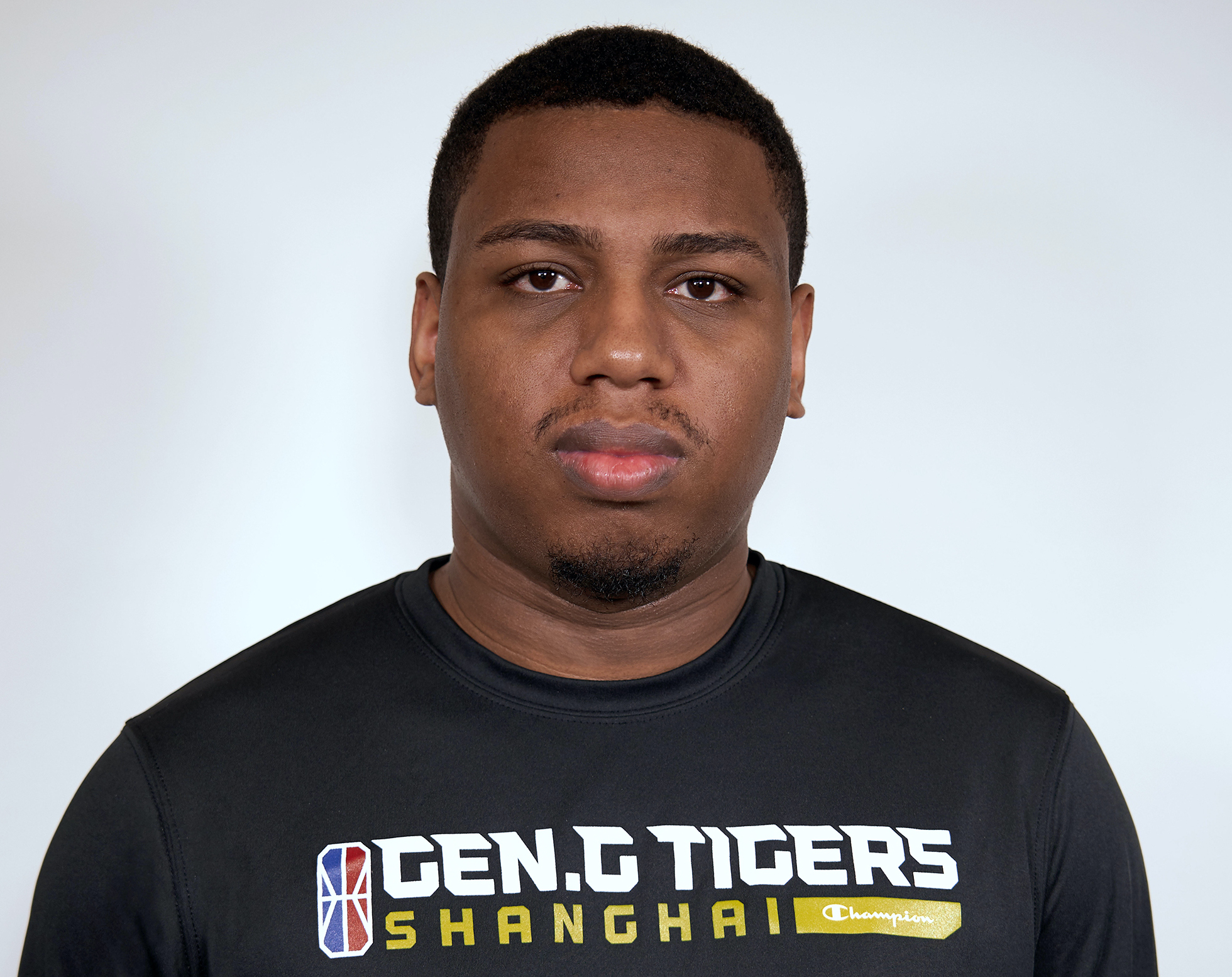 Anderson is one of a few able outside shooters in an offense that runs at warp speed, a pace that reminds Stanz of the "Seven Seconds or Less"-era Phoenix Suns. In lieu of Steve Nash, Gen.G has White, the rookie MVP hopeful averaging 34.1 points and 8.4 assists per game this season. (He can defend, too; White's 3.3 steals per game tie him for second in the league.) As Stanz tells it, White bought into the team and into playing in L.A. after dining in New York on draft night with the coach, GM, and Gen.G CEO Chris Park. The 2K League now knows him as the fearsome dribbler, driver, scorer, and playmaker whom Ross surrounds with a versatile supporting cast.
"They trust me enough to run the offense and put everything in my hands," White said. "I'm able to count on them. When somebody tries to help off them and double-team me or something, they're just knockdown shooters. It makes my job way easier."
Unconditional trust on defense has been harder to come by. In practice, scrimmage, and film sessions that tend to span six to eight hours a day, the Tigers have prioritized trying to communicate better and firming up their defensive rotations, hoping gains at that end will beget consistency.
Their results have been uneven from the jump, but when the Tigers are on, Ross said, few clubs can match their firepower. Gen.G suggested as much last week with a statement sweep of Portland's Blazer5 Gaming, in which White dished 19 assists in the deciding game and small forward Wesley McNair shot 10-for-14 on threes.
Regular-season play resumes next week following a break for a prize-money tournament, in which the Tigers beat Portland and Lakers Gaming on Wednesday night to advance to the quarterfinals. Remote play is to continue through at least mid-July, which means that this season's equivalent of home-court advantage figures to persist for a while. Since games are staged on the designated home team's server, Ross noted, the host can enjoy a noticeable edge in ping time (or lag) when the visitors hail from the far coast.
While his rookie teammates have only ever gamed at home, Anderson is attuned to the differences between in-person play and competing at a distance online. Even crucial games are reduced to feeling like practice - another day at the office - at the Gen.G facility, far from the cameras and the rush of the New York studio. Separated by the expanse of the U.S. rather than by a few feet, adversaries are less inclined to talk trash, an ambient sound of previous seasons that now fails to resonate.
"There's really no point in talking trash. Nobody can hear you," Anderson said. "You can't see the person on the opposite side of you. Sometimes (at the studio), you can just see it on a person: that they're nervous or sweating or anything. You can't really see that across states."
Ross, the 2K player turned analyst turned coach, moved to L.A. several years ago after he graduated high school in hopes of making it as an entertainer - in music, acting, however he could fit into the industry. His players are mostly from elsewhere, and COVID-19 sheltering has kept them from taking in much of the city, he said. Still, they get to live, hang out, and barbecue together at the house near the beach, from which a driver retrieves them most mornings for the 10-minute commute to practice.
Fifteen hours ahead of California time, Gen.G's sixth man, Hu Yi, has become Ross' de facto assistant coach in Shanghai, scouting tape of upcoming opponents and generating shot charts to discern their tendencies, strengths, and weaknesses. Yi's 2K persona is a big man who can rebound and defend, and he impressed the Tigers at an Asia-Pacific tryout in January, when 20 aspirants from the region were invited to Seoul to vie for draft eligibility. This season's 2K League rosters include players from Puerto Rico, the United Kingdom, and Lebanon. Because travel from China remains restricted, Yi is the only international who's been unable to join his club.
Ross and Stanz retain hope that he'll get to come to the U.S., meet his teammates, and play in games before the season ends. For now, his presence in Shanghai at least guarantees the Tigers have an ambassador in their nominal city. Beyond staying in digital touch with the L.A. operation, Stanz said Yi has been facilitating scrimmages in China's 2K community, an early attempt to fortify two sets of ties: between the Tigers and potential Chinese fans, and between the league and more of Yi's talented countrymen.
Even from L.A., Stanz said, the Tigers intend to get closer to Shanghai in future seasons. When it's easier to travel post-COVID, he envisions the team visiting fans and sponsors there in the offseason, and maybe even playing games. Contributing to player development in China is another priority, for Gen.G's benefit and that of the 2K scene more generally.
"Are we getting Chinese players into the league? Are we getting Chinese viewership spiking? Are we making this exciting for people in China?" Stanz said. "That's my No. 1 barometer" for gauging the franchise's success - "as well as winning championships."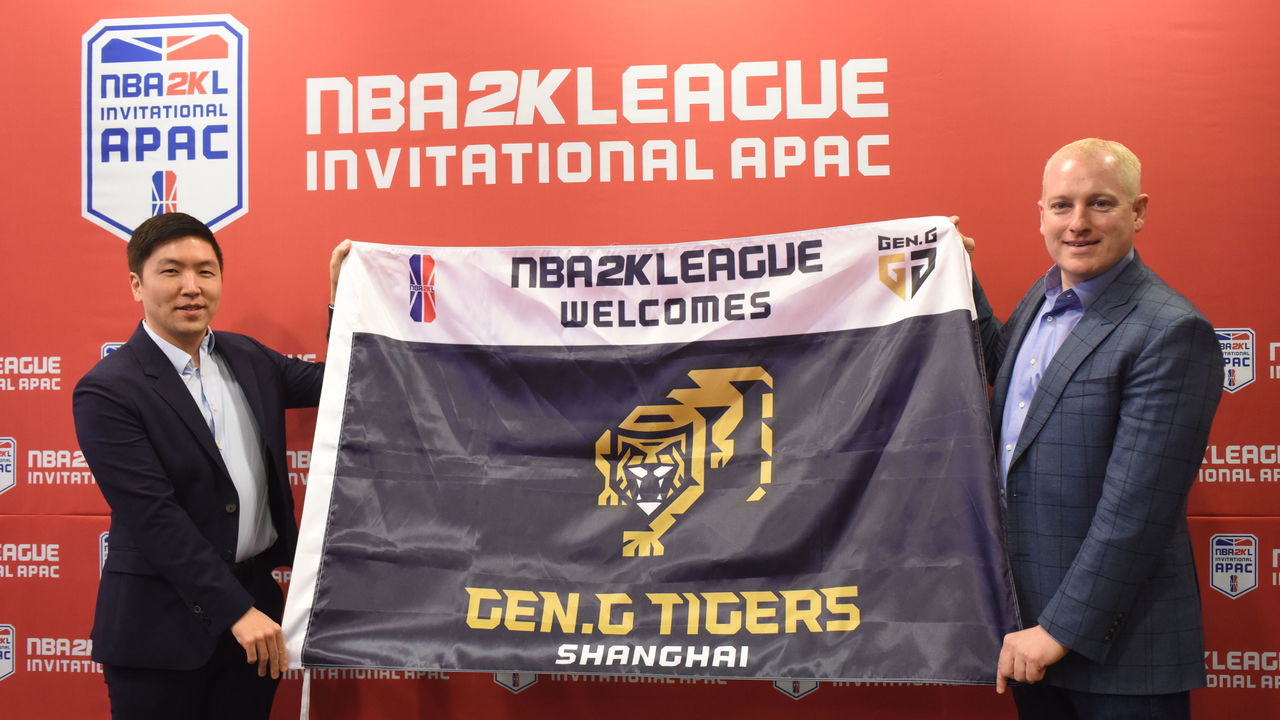 As Donohue suggested when Gen.G's entry to the league was announced last Sept. 26, the opportunities the 2K League eyed by globalizing, and by expanding to China specifically, mirror those of the NBA: there are promising players everywhere in the world, and China's particular appetite for all things basketball might be peerless. Within eight days of that announcement, it also became evident that the Tigers' debut would be set against the inescapable context of the Morey flap. Oct. 4, 2019 was when the Rockets GM tweeted his solidarity with pro-democracy protesters in Hong Kong, a stance that prompted the NBA's Chinese business partners to sever links.
Asked to reflect on this dynamic - what it's been like to launch an NBA-affiliated Chinese franchise this season - Stanz said Gen.G management wants to ensure their players always "feel safe and open" to discuss any heavy topic, either online or within the team. That goes for China's relationship with Hong Kong or with the NBA, he said, as it would for the coronavirus pandemic or the anti-black racism demonstrations that have gripped the U.S. lately.
"(Gen.G has) staff in China," Stanz said. "If our players wanted to talk to them and get their perspective, or if our players disagreed with something that's happening, they can talk and maybe we can all hash it out. Those are things that we have done. I think it's really cool to be part of an organization that can do that."
Meanwhile, the 2K League season proceeds where the NBA's can't yet, and Gen.G is geared to orient its playoff push around a few related goals: avert communication lapses, fare better in close games, surge from a four-way tie for 12th in the standings into the top eight, and make noise from there. Encouragingly, their league's past champions both authored a variation of that feat. In 2018, Knicks Gaming slumped to 5-9 in the regular season, but won a playoff play-in tournament and then got hot. Anderson's 2019 T-Wolves started 3-6 before winning seven straight games and three postseason series to take the title.
No doubt such a task is tall. Of course, the same could have been said for winning over White on draft night - and now he initiates that formidable Tigers offense.
"Sometimes, we (still) don't trust each other when we should," White said. "I think if we get that chemistry and start trusting each other, we would easily be the best team."
Nick Faris is a features writer at theScore.
Comments
✕
The NBA 2K League team that reps China from 6,500 miles away
  Got something to say? Leave a comment below!