While the majority of NBA teams are in the process of planning and preparing for the season's July resumption, the league's eight worst teams have already seen their seasons end. But even for these lowly squads, there is reason for optimism - if you look deep enough.
Charlotte Hornets (23-42)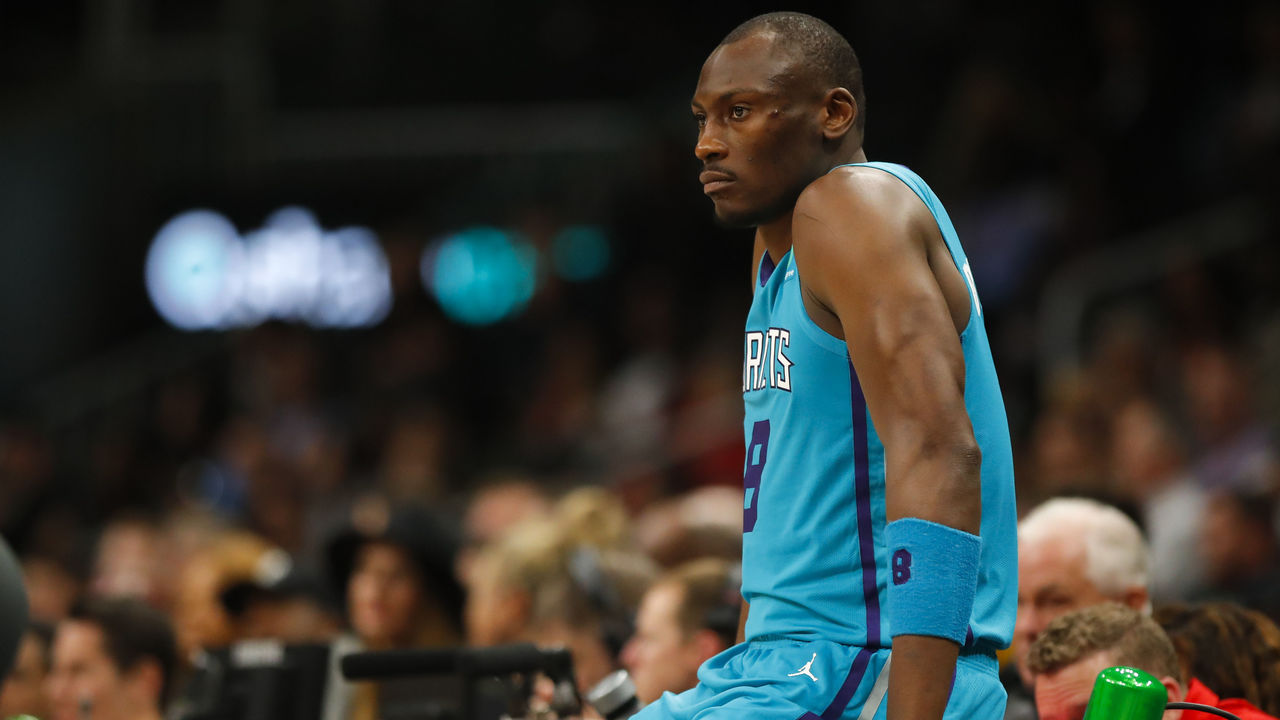 The Hornets may be the best of the worst when it comes to their record this season, but in terms of finding reasons for optimism, Charlotte is near the bottom.
Let's start with cap space. While there is still much to figure out with respect to how the league's shutdown and lost revenue will affect the 2020-21 salary cap, we do know that wherever that figure lands, the Hornets are in position to have more cap space than any team besides the Knicks.
Cap flexibility is never a bad thing, but it may not mean much in a depressingly lackluster free-agent class, especially for a team that's not in a glamor market. Maybe it allows Charlotte to acquire assets while helping other teams facilitate trades, or perhaps it gives the Hornets the opportunity to take a flier on a young player with upside that they can outspend rivals on.
When you're as far away from contention, and as desperate for positivity, as the Hornets are, that's better than nothing. - Joseph Casciaro
Chicago Bulls (22-43)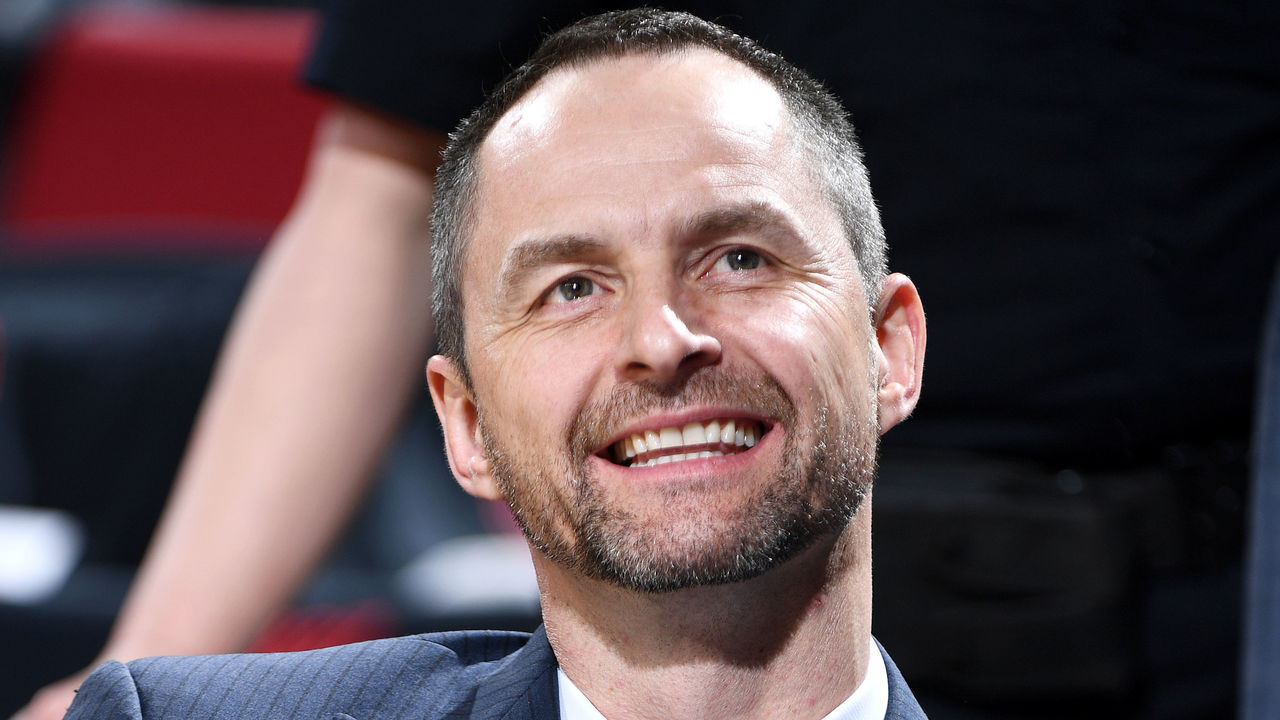 Hiring Arturas Karnisovas to be the Bulls' new executive vice president of basketball operations marked the franchise's first outside hire to run the department in the 35 years Jerry Reinsdorf has owned the team. Karnisovas then hired Marc Eversley to serve as general manager, completely remodeling a front office that had grown painfully stale under the leadership of John Paxson and Gar Forman.
Now the Bulls can get down to the business of rebuilding a team that may not be as far away as its record - and its three-year playoff drought - would indicate.
Between Coby White, Lauri Markkanen, Wendell Carter Jr., and Daniel Gafford, the Bulls have a fair share of intriguing young talent. Zach LaVine may not be worth his contract in terms of on-court value, but he's still a talented offensive player who, at worst, could net Chicago something in a trade. Thaddeus Young and Tomas Satoransky, meanwhile, could either be reasonable trade chips or solid veterans to help bring the Bulls' youngsters along.
If Karnisovas and Eversley manage their assets carefully, they may not have to wait very long to field a competitive team. - Casciaro
New York Knicks (21-45)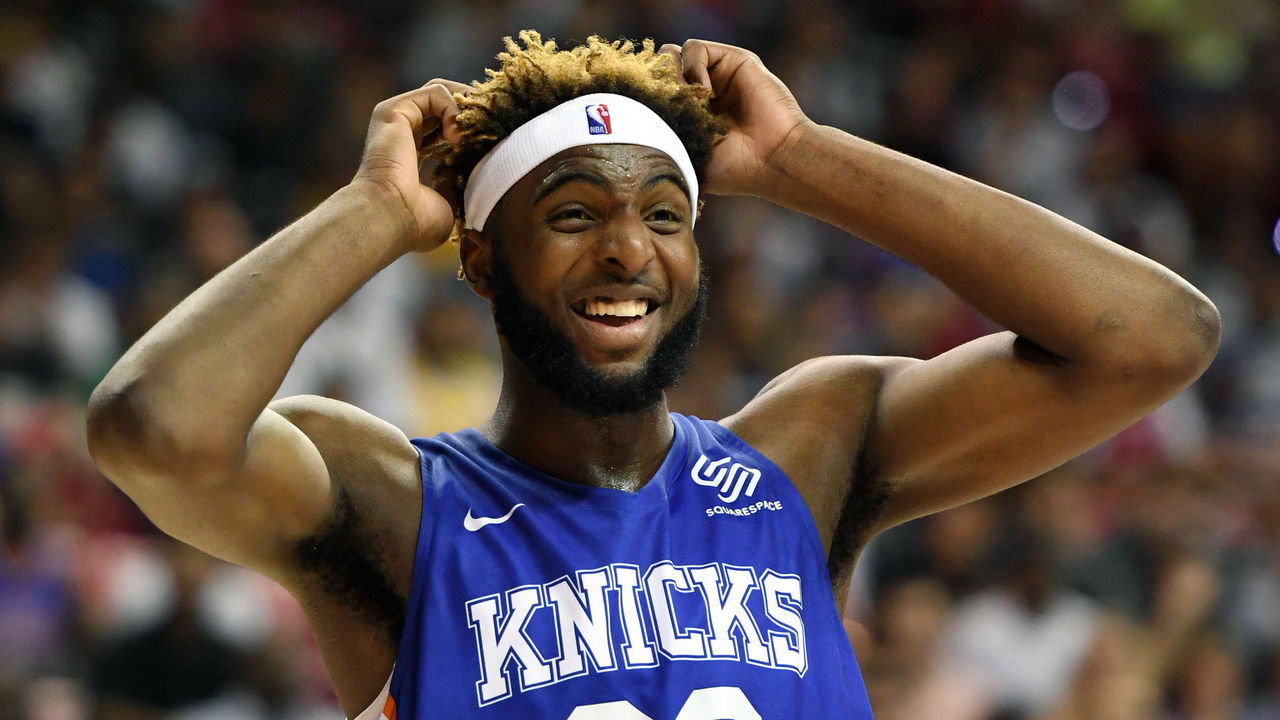 There's been so much false hope for the Knicks over the past two decades that it almost feels irresponsible to suggest the real thing exists. The organization can seemingly no longer fall back on the appeal of its market, the notion of being a free-agent draw, or the dream of turning everything around with one blockbuster summer. The deus Knicks machina has never felt like a less realistic scenario. As Kevin Durant said after spurning them for the Nets, "The cool thing right now is not the Knicks." At this point, any optimism has to come from within.
Right now, their hopes for internal development rest largely with RJ Barrett and Mitchell Robinson. Barrett had an up-and-down rookie campaign and his shooting numbers are troubling, but there were signs toward the end of the season that he was figuring things out, despite playing on a team that wasn't designed to highlight his strengths. Over his last 10 games, he averaged 17.2 points, 4.6 rebounds, and 3.2 assists while shooting 45.7% from the field and 36.6% from deep. It's not out of the question that he eventually grows into a role as a high-end wing creator.
Robinson is a 7-foot pogo stick with a 9-foot-3 standing reach, an incredible block rate, and a ton of vertical gravity. If he learns to sharpen his defensive instincts and channel his energy - cut down the fouls, stay down on pump fakes, avoid chasing blocks at the expense of boxing out - he could be one of the best interior defenders in the league, a hellacious rim protector who can also switch out on the perimeter and swallow ball-handlers at the point of attack.
Still, due to a lack of soft skills at the offensive end, Robinson profiles as more of a floor-raiser than a ceiling-raiser. The Knicks need floor-spacers and facilitators around him. It will be incumbent on team president Leon Rose and the team's new front office to find those pieces. Another top-five draft pick this summer could help. It's not much, but it's something. - Joe Wolfond
Detroit Pistons (20-46)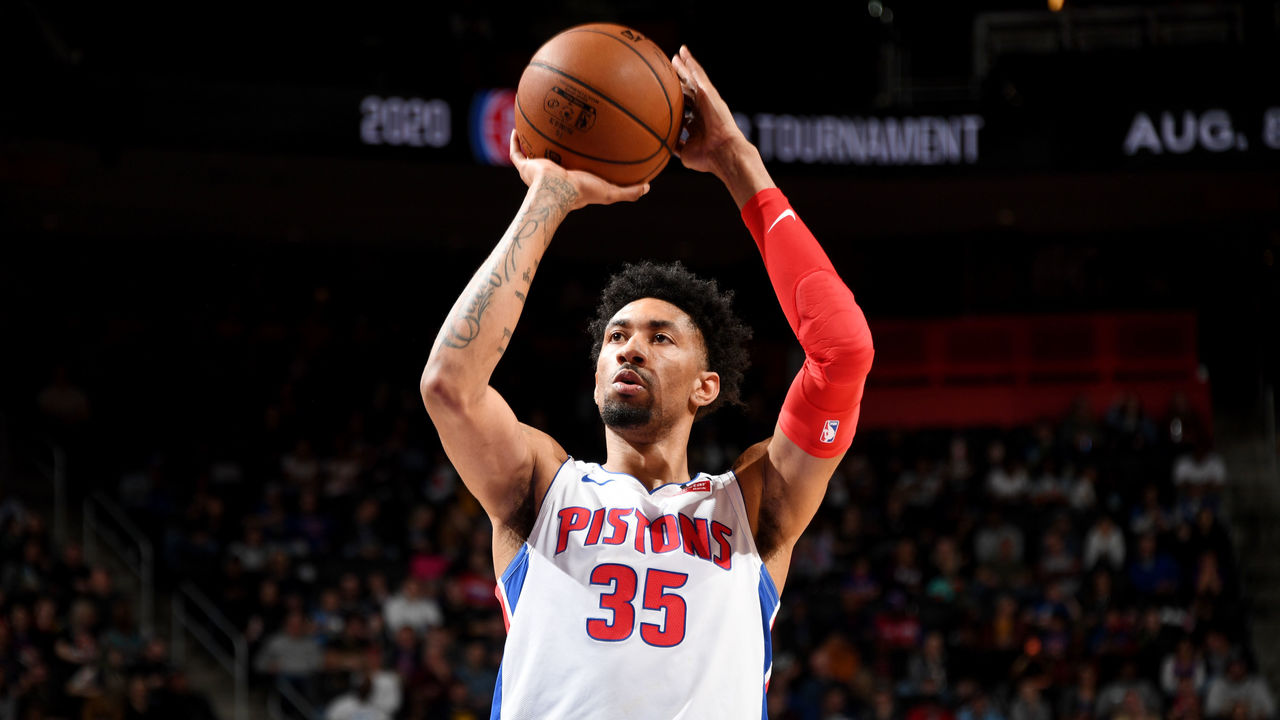 Optimism is in short supply in Pistons land. True, they're finally about to escape from salary-cap hell, but what can they realistically do with their newfound financial flexibility? Blake Griffin still has two years and $75 million left on his contract, and it's unclear how much he has left to give after undergoing his fourth knee surgery. Does anyone on the roster look capable of dragging the team out of the muck of mediocrity it's been stuck in for the last decade?
Christian Wood was one of the best breakout stories in the league this season. He's a 24-year-old big who can rim-run and space the floor and has tremendous physical tools. He's about to become an unrestricted free agent, and even in a market that figures to be complicated by the league's uncertain financial future, he could command eight figures a year. The Pistons probably can't afford to let him walk, but they may also be wary of tying up a big chunk of their new cap space based on a 62-game sample.
Outside of Wood, the Pistons' best hope internally is the development of Luke Kennard and Sekou Doumbouya. Kennard is an ace shooter coming off a season in which he showed encouraging growth as a playmaker and self-creator. Doumbouya is 19 and about as raw as they come, but he's a tremendous athlete who very much looks the part of a multi-positional defender and a modern wing-big hybrid. The Pistons probably need both of them to pop in order to build a foundation for any sort of sustained success.
They also badly need a long-term answer at point guard. If they have a mind to spend in free agency, they could do worse than making a run at Fred VanVleet. - Wolfond
Atlanta Hawks (20-47)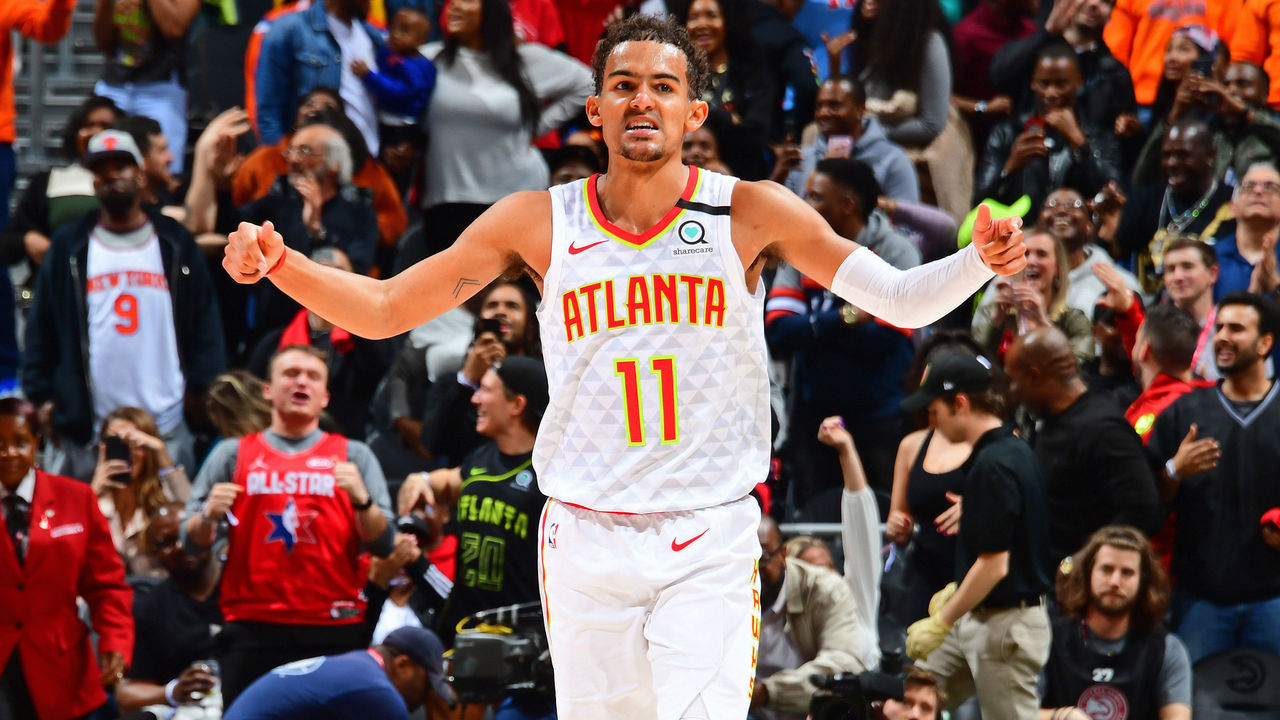 It's going to be tough for Atlanta to construct a competitive defensive team with Trae Young in the lineup, but the 21-year-old is already a game-changer on the offensive end.
Young earned an All-Star selection in his sophomore season by averaging 29.6 points and 9.3 assists with a true shooting percentage of 59.5; Oscar Robertson, Tiny Archibald, Russell Westbrook, and James Harden are the only other players in history to average at least 29 points and nine assists in a season.
Young's shooting range gives him an almost Steph Curry-like ability to single-handedly warp opposing defenses. While he'll need to learn how to better take care of the ball, he's already one of the game's best pure passers. In a league that is becoming more pick-and-roll heavy seemingly every year, Young is also a pick-and-roll maestro. No one spent more time as the ball handler in such scenarios than Young did this season.
The Hawks need to surround him with defensive problem-solvers, but as he learns to harness his transcendent offensive talents, Young will give Atlanta an inside track on having an elite offense every year. We're talking about potential MVP-level talent. That alone gives the Hawks more reason for optimism than any other East team on this list. - Casciaro
Minnesota Timberwolves (19-45)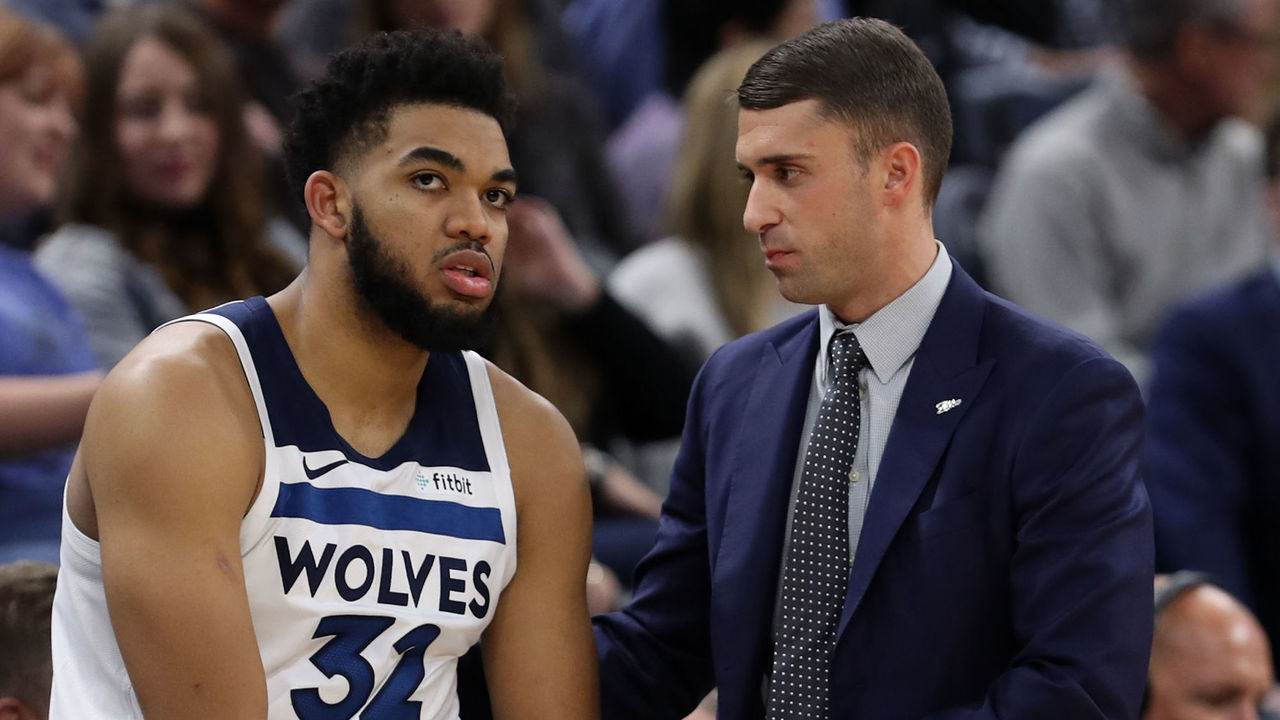 No matter how dire things look for one of the NBA's most destitute franchises, there will be hope for the Timberwolves as long as Karl-Anthony Towns is there. No doubt, Towns' defense continues to be a disappointment, but we're talking about a 24-year-old center who can handle the ball, pass, score at all three levels, and even shoot off the bounce. He shot 41.2% from 3-point range on eight attempts per game this season, and his true shooting percentage (64.2%) was the best in the league by far among players with usage rates above 25%.
There will be significant defensive challenges involved in playing Towns and D'Angelo Russell together, but those two have a chance to be an extremely potent pick-and-roll combination at the offensive end. Towns has never played with a passer like Russell - he's rarely even had a teammate who could consistently throw him good entry passes - and Russell has never played with a big man who has gravity as both a roller and a popper. On one side of the ball, at least, the partnership should be mutually beneficial.
If Malik Beasley can provide the Wolves the same level of production he gave them after coming over in a trade at the deadline (provided he and the team come to an agreement in restricted free agency), then they might have the makings of a legit young guard-wing-big foundation on which to build. - Wolfond
Cleveland Cavaliers (19-46)
Cleveland's trade-deadline management still makes no sense when you consider that the team might be paying the duo of Kevin Love and Andre Drummond a combined $60 million next season while potentially losing Tristan Thompson for nothing in free agency. Nevertheless, this exercise is about optimism, and for that, Cavs fans can look to the last couple of months of Collin Sexton's season.
The second-year guard averaged 23.6 points on 49-44-87 shooting over his final 31 games, and he averaged better than 25 points per game over a 12-game stretch to finish the season, during which Cleveland went a respectable 6-6.
Sexton's playmaking leaves a lot to be desired, but if he can produce anywhere near that level of efficiency as a scorer, the Cavs will have a potential All-Star in their midst, regardless of whether Sexton is more of a shooting guard than a point guard.
On the defensive end, the results haven't come close to matching Sexton's eagerness, but the tools and competitiveness are there. - Casciaro
Golden State Warriors (15-50)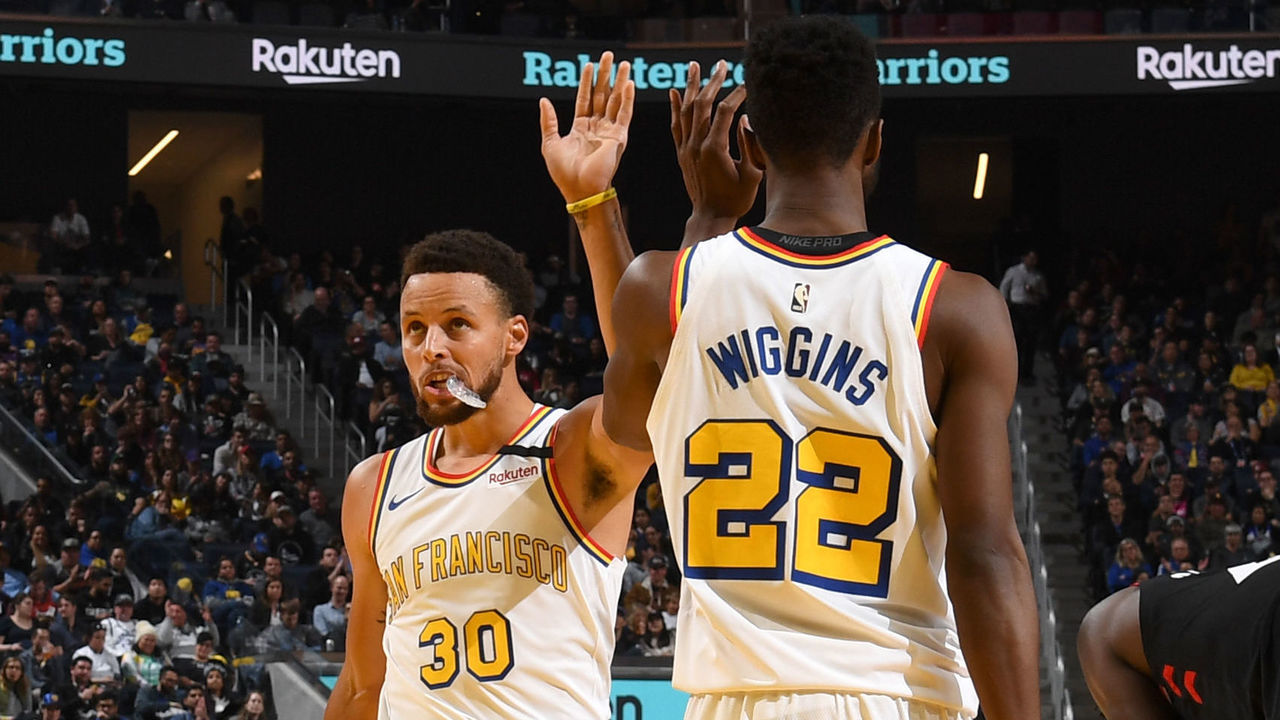 If you take for granted that Klay Thompson will return from his ACL tear in a form that at least approximates the player he was before the injury, and that a more motivated Draymond Green will revert to being the ferocious defensive menace he was prior to Golden State's lost 2019-20 campaign, then the Warriors will still have the makings of a championship core next season. Give Andrew Wiggins an offseason to get familiar with their system and he could prove to be a valuable piece, too. After looking completely burnt out following five straight Finals runs, no team has as much to gain from a nine-month hiatus.
As the owners of the league's worst record this season, the Warriors are also guaranteed a top-five pick in this year's draft. One of the few basketball-related criticisms of Golden State's front office during this run of success is that it hasn't done a good job of supplementing its core talent through the draft. Even if evaluators are extremely low on the 2020 class, that pick gives the Warriors a great chance to add a meaningful contributor on a cost-controlled deal, which is vital for a team that has $130 million committed to four players in 2020-21. Alternatively, they might decide they'd be better off using that pick as a trade chip, in which case they'd be able to put together some pretty appealing packages that could also include a likely lottery pick from the Timberwolves in 2021.
If one of these eight teams is poised to rebound in a big way next year, it's the Warriors. - Wolfond