While hoops remain on hiatus, theScore's NBA editors will be compiling ultimate starting lineups for each team in the association. The catch: Only players who've been in the league since the 1995-96 season can be included.
Both individual and team success have been hard to come by for the Minnesota Timberwolves throughout their relatively short history. The franchise played its first game in 1989 and didn't taste the postseason until 1997, only to be swept by the Houston Rockets.
There has been a very select group of stars to suit up in Minnesota during the past 25 seasons. Undoubtedly, none have been better than a 1995 high school draftee who went on to become one of the greatest power forwards to ever play the game.
Guard
Sam Cassell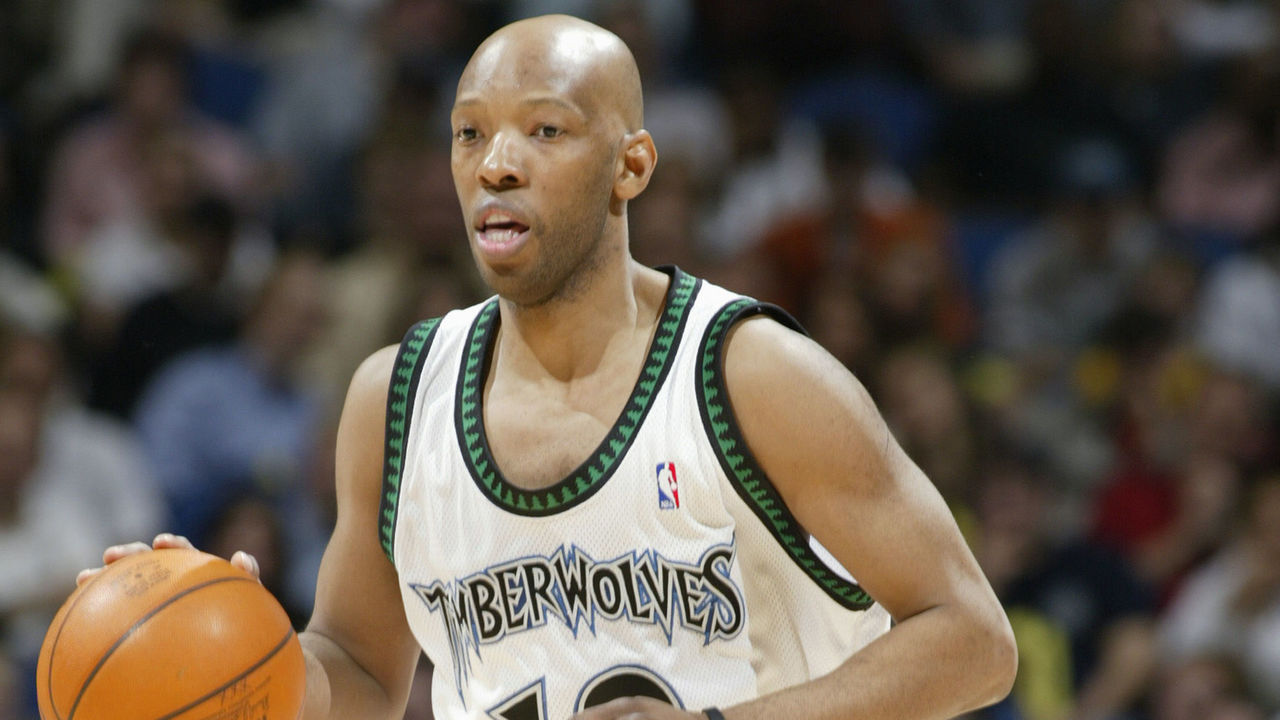 Cassell's time in Minnesota lasted just 140 games over two seasons. However, he was highly influential in the team's most successful campaign in 2004, during which he started 81 contests at point guard as Minnesota made the conference finals for the only time.
That season was also arguably Cassell's best of his 15-year career, as he recorded a personal-high 19.8 points per game to go with 7.3 assists, 3.3 rebounds, and 1.3 steals while shooting 39.8% from distance. He was also selected to his only All-Star Game and then to the All-NBA second team at the end of the campaign.
Guard
Andrew Wiggins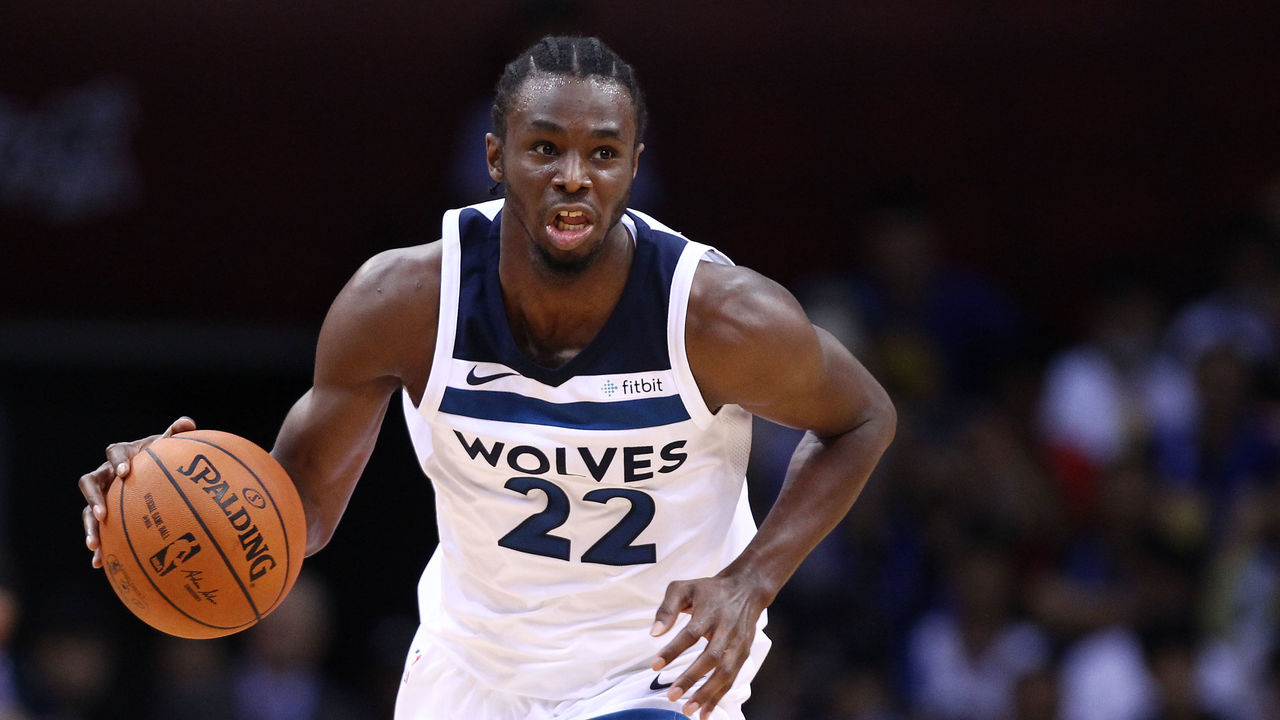 Wiggins' inclusion here will be controversial to some, but the numbers support his selection.
Before being shipped to the Golden State Warriors in February, he amassed 8,710 points in a Timberwolves uniform - the second-most in franchise history. His 520 3-pointers are also the most ever by a Minnesota player.
The biggest knock on Wiggins is that he hasn't lived up to the expectations of being the No. 1 overall pick in the 2014 draft. However, it'd be unjust to label him as a bad player for that reason. He wasn't the franchise star the Timberwolves hoped he would become, but around 20 points per game across five-and-a-half seasons is nothing to scoff at.
Forward
Wally Szczerbiak
Szczerbiak was a key floor-stretcher for the Timberwolves of the early 2000s. He spent six-plus years in Minnesota, with his best full campaign coming in 2001-02 when he tallied 18.7 points per game on 45.5% 3-point shooting - the fourth-best percentage in the league. Szczerbiak also earned the only All-Star nod of his 10-year career that season.
"Wally World" thrived as a secondary scorer for the club. Though he now ranks sixth on the franchise's all-time scoring leaderboard, Szczerbiak was as high as third when he was traded to the Boston Celtics in 2006.
Forward
Kevin Garnett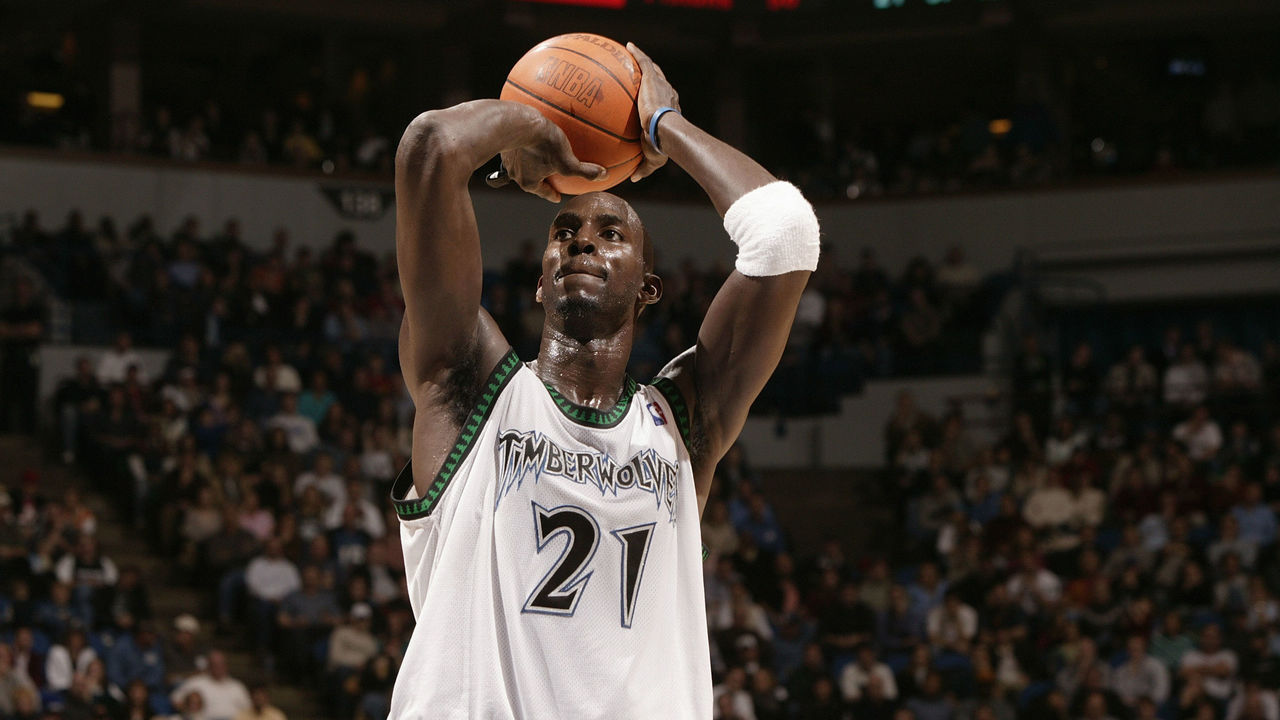 Garnett is an icon of his generation. The soon-to-be Hall of Fame inductee spent 12 years with the Timberwolves from 1995 to 2007 before returning for a 43-game swan song in 2015. During those initial dozen seasons, he averaged 20.5 points, 11.4 rebounds, 4.5 assists, and 1.7 blocks, and he was named MVP in 2004. He also certified himself as arguably the best power forward in the league and one of the greatest of all time.
It's not a coincidence that all but one of the Timberwolves' playoff appearances came during Garnett's time in Minnesota. Following seven consecutive first-round exits, "The Big Ticket" finally led the franchise to the Western Conference finals in 2004, but it fell in six games to the Los Angeles Lakers.
Center
Karl-Anthony Towns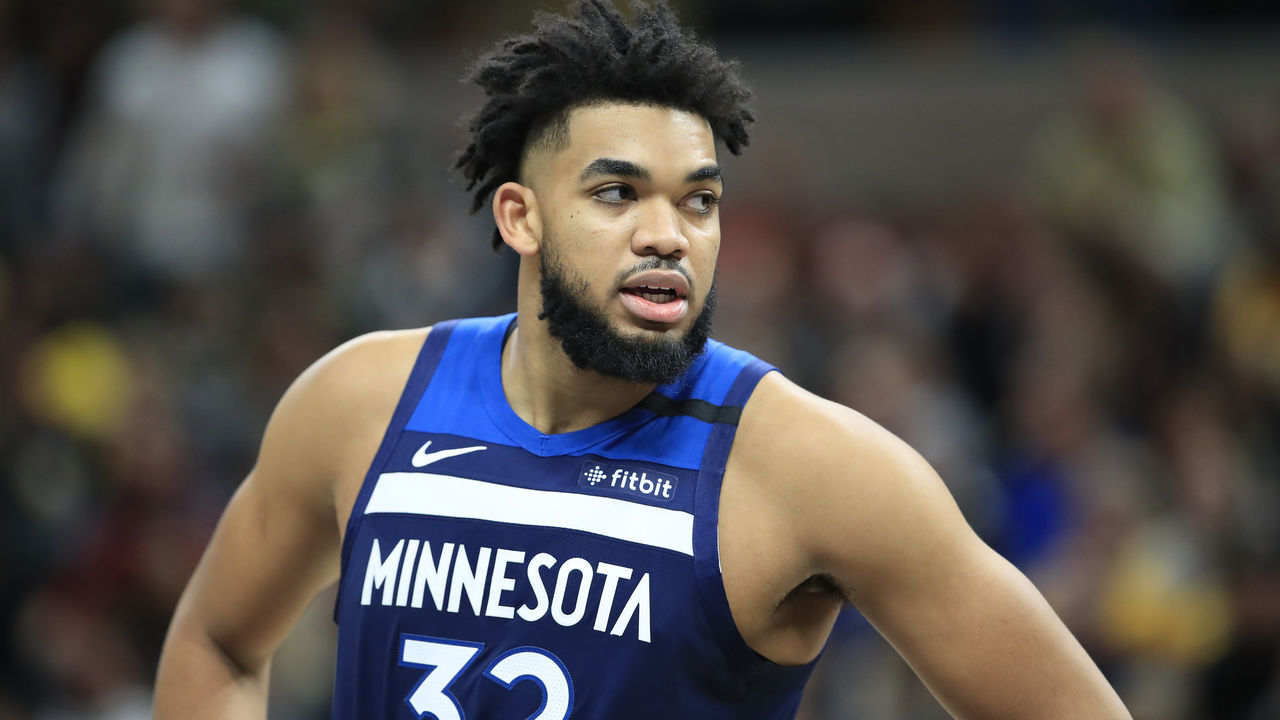 Drafted first overall in 2015, it speaks volumes to Towns' incredible talent - but also the franchise's overall weak player pool of the last 25 years - that he already ranks second in win shares for the club since 1995, according to Basketball-Reference.
Towns can't save the Timberwolves on his own, but he's definitely held up his end of the deal. The two-time All-Star and 2016 Rookie of the Year has averaged 22.7 points, 11.8 rebounds, and 1.5 blocks while hitting threes at a 39.6% clip over five seasons. He was also named to the 2018 All-NBA third team.
The 24-year-old is also a remarkable beacon of durability, too, as he didn't miss a single contest in his career until Game 58 of his fourth season.
Just missed
Kevin Love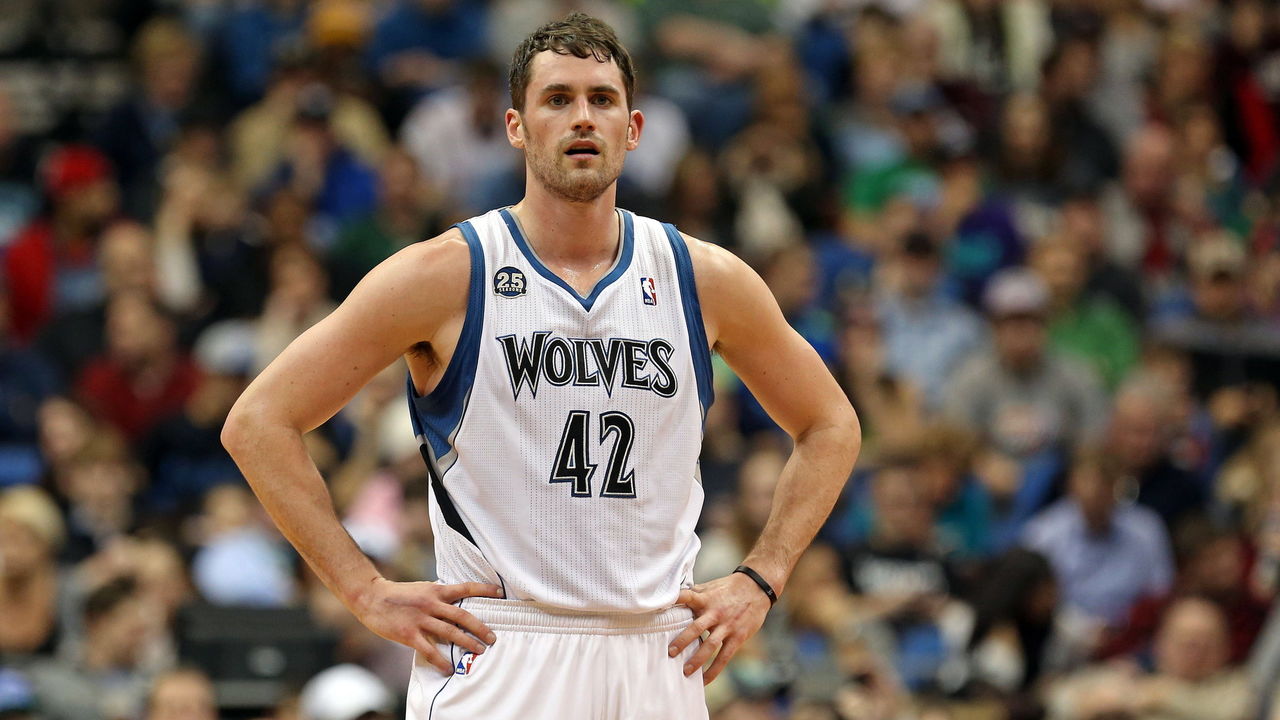 There's no doubt that Love is, at the very least, a top-five player in franchise history. However, Garnett and Towns are frontcourt locks, which makes it impossible to find a spot for Love without having one of the three out of position on the wing.
Ricky Rubio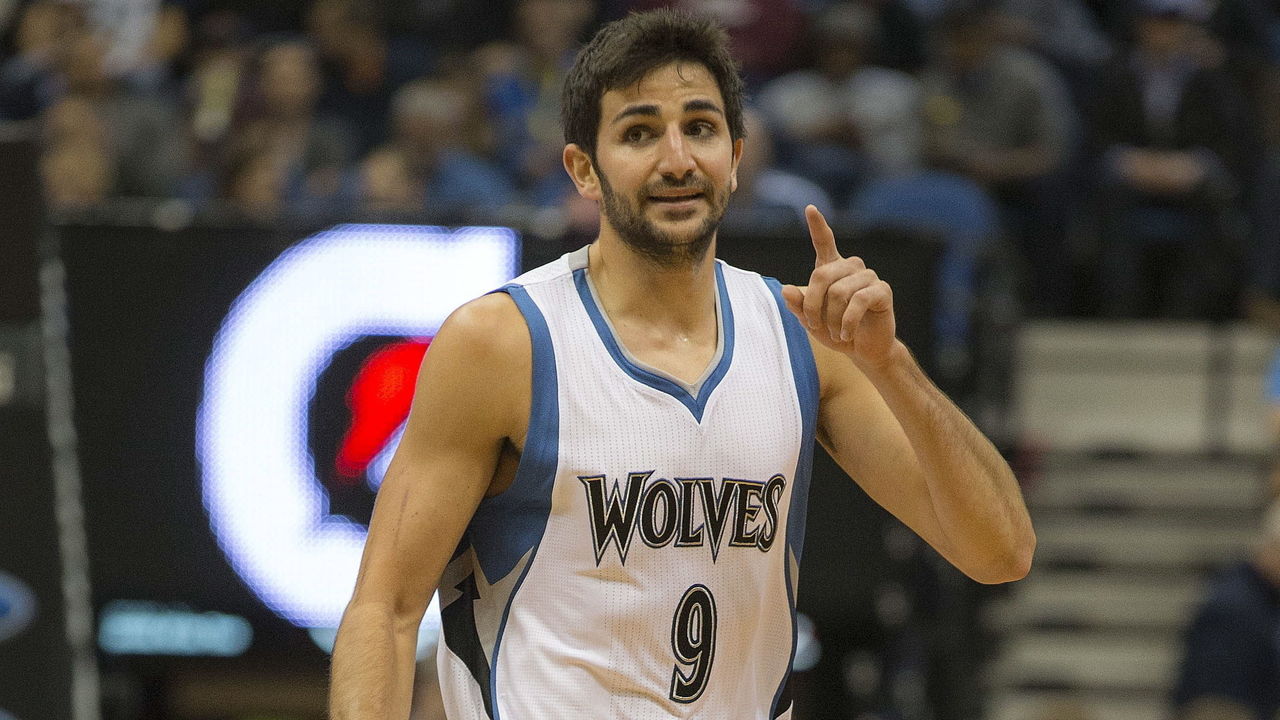 Rubio was a favorite of Timberwolves fans across his six seasons in Minnesota. While he was adept at getting his teammates going, he struggled to find his own shot.
It doesn't help that, like Love, the team failed to make the postseason during Rubio's time there, though the front office bears the brunt of the blame for those faults.
Al Jefferson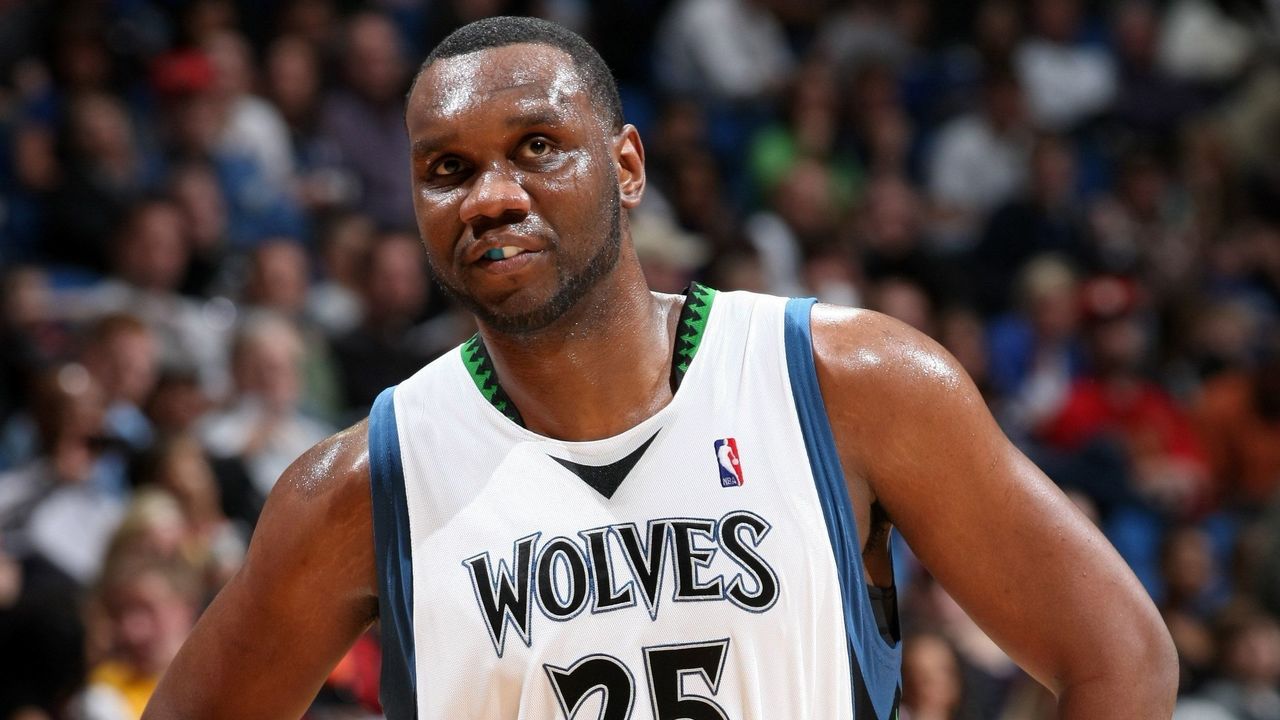 "Big Al" spent arguably the best three seasons of his career with the Timberwolves, beginning in 2007 when he was one of the players acquired in the Garnett trade. He led the team in scoring in each of his campaigns in Minnesota, averaging 20.1 points and 10.4 rebounds throughout his stint.
Honorable mentions: Stephon Marbury, Tom Gugliotta, Terrell Brandon