Thanks to the exponential rise of the 3-point shot, NBA offenses have never been more wide-open than they are today.
Chief among the long-range assassin's weapons is the catch-and-shoot three. If an offense is well designed, the team just needs to create a bit of daylight to get the shooter a clean look.
For some players, this type of shot can feel automatic the second the ball meets their hands. Here are the top five catch-and-shoot aficionados in the game today:
5. Paul George, Clippers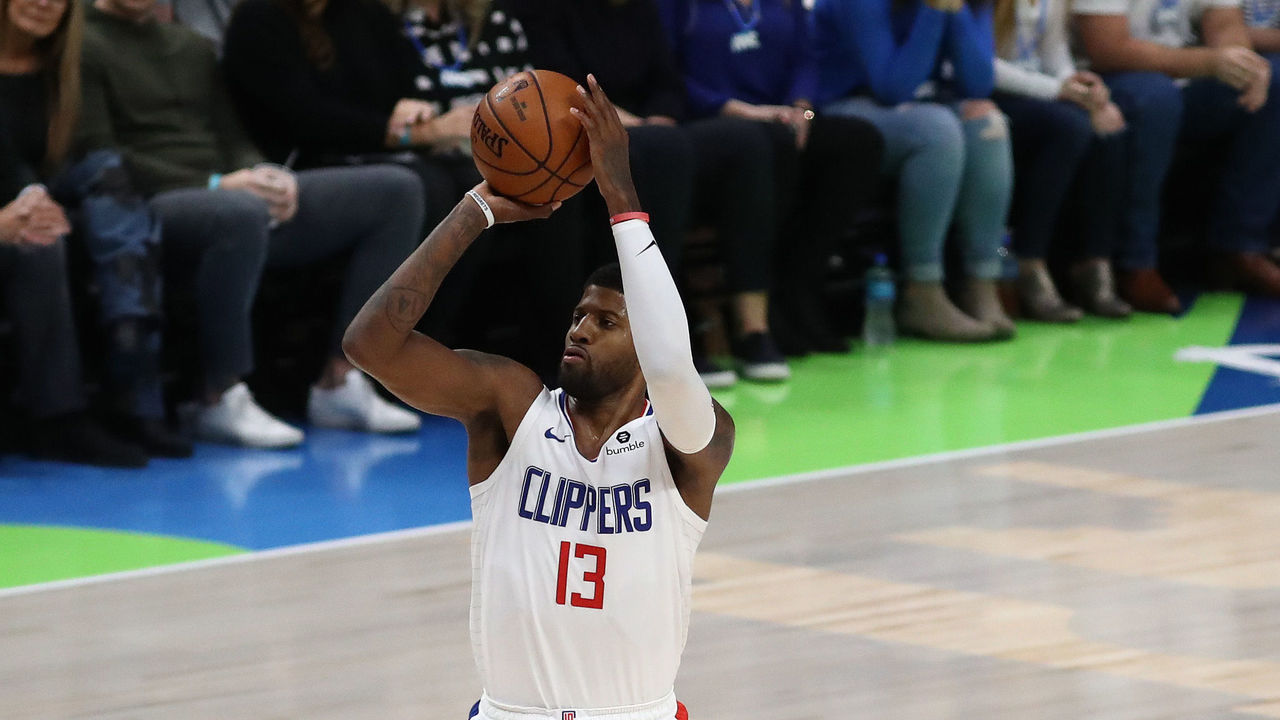 Dating back to his horrible leg injury in 2014, Paul George has shot 38.9% on threes overall. Of course, his success rate is even better when only accounting for catch-and-shoot 3-pointers.
Here are George's stats on catch-and-shoot threes from the past three seasons:
| SEASON | 3PA | 3P% |
| --- | --- | --- |
| 2017-18 | 5.3 | 41.0 |
| 2018-19 | 5.4 | 40.0 |
| 2019-20 | 4.6 | 40.4 |
Defenses that double-team George's star running mates continue to do so at their own peril. Whether playing alongside Russell Westbrook with the Oklahoma City Thunder from 2017-19 or Kawhi Leonard with the Los Angeles Clippers this season, allowing George and his 6-foot-8 frame to shake loose behind the arc has been a recipe for disaster.
4. Duncan Robinson, Heat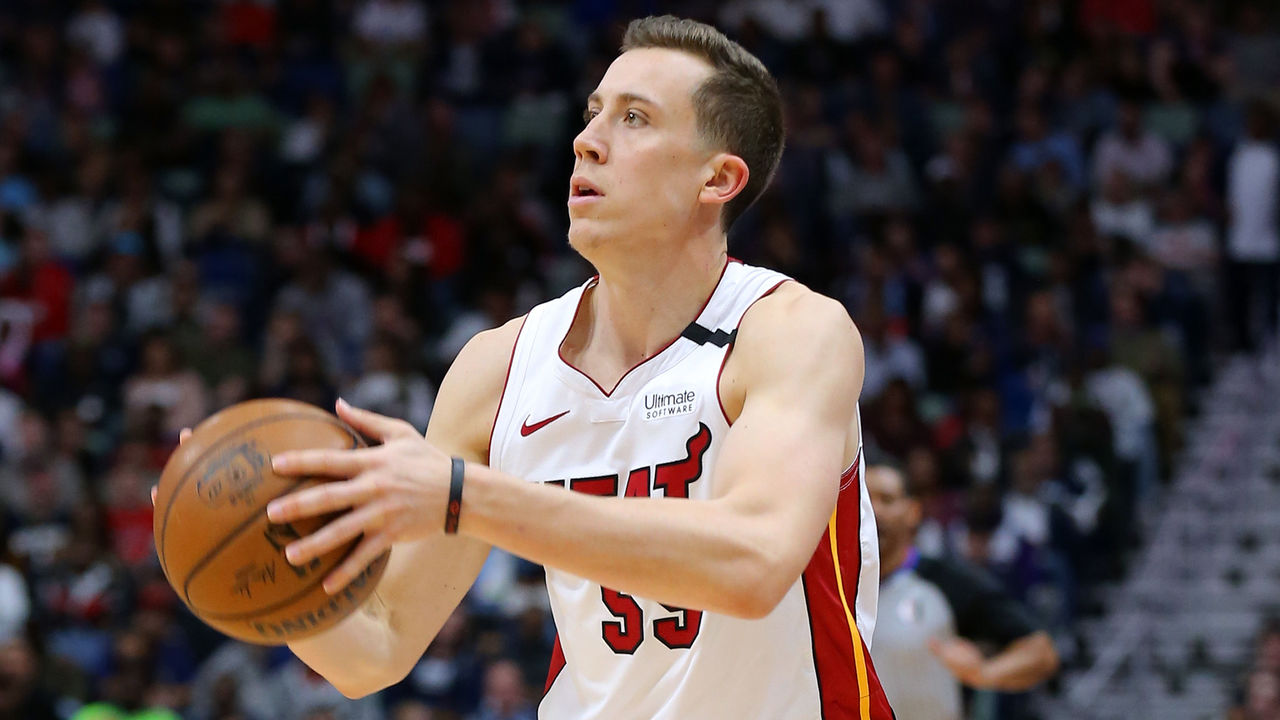 The Miami Heat's Duncan Robinson has averaged 8.4 attempts from long range this season, with 6.9 consisting of the catch-and-shoot variety, second in volume behind the Washington Wizards' Davis Bertans.
Considering every opposing player knows that this specific shot is the sole reason Robinson is on the floor, the fact that he has still connected on 45.8% of his catch-and-shoot threes is remarkable.
3. Kyle Korver, Bucks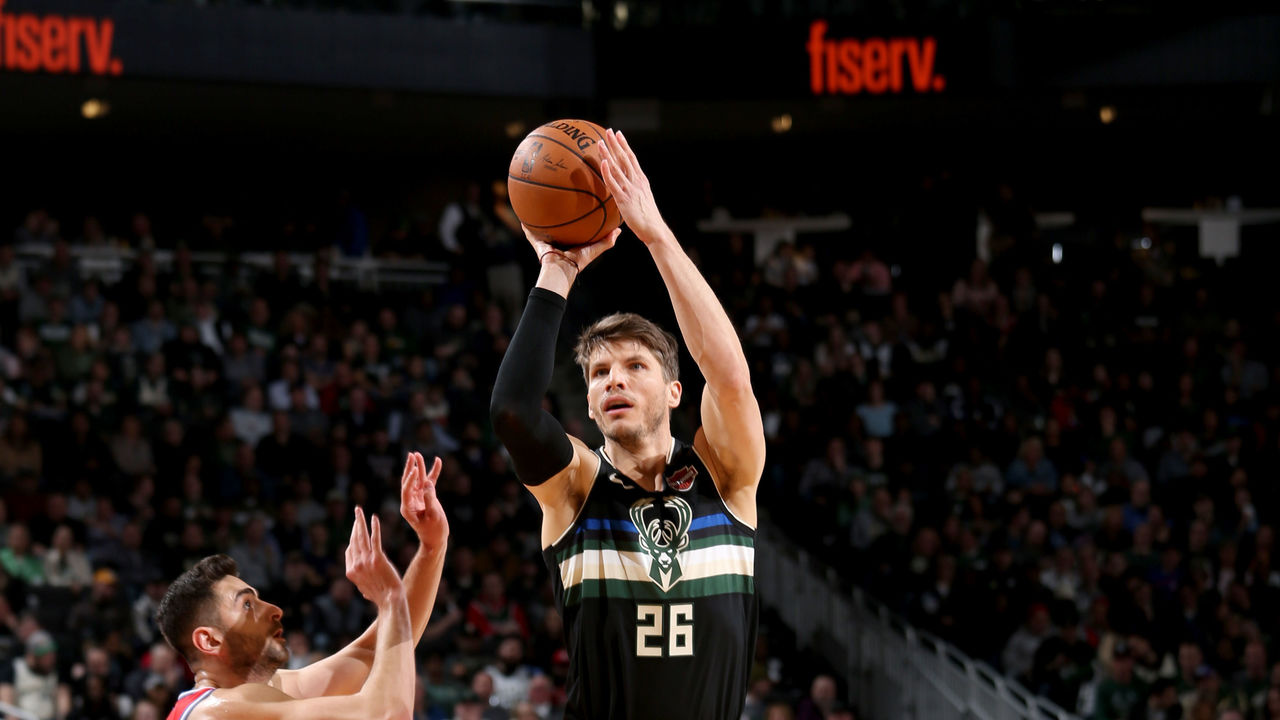 In just under 17 minutes per game for the Milwaukee Bucks this season, 39-year-old Kyle Korver has hit 42.9% on 3.2 catch-and-shoot threes per game, good for 15th in the league among those who average at least three catch-and-shoot attempts with at least 10 total appearances.
Here's how Korver's catch-and-shoot efficiency has ranked dating back to 2013-14, the earliest that NBA.com's catch-and-shoot numbers go:
| Season | C&S 3P% | Rank |
| --- | --- | --- |
| 2013-14 | 50.0 | 1st |
| 2014-15 | 50.6 | 1st |
| 2015-16 | 41.1 | 20th |
| 2016-17 | 46.4 | 2nd |
| 2017-18 | 46.0 | 4th |
| 2018-19 | 40.3 | 23rd |
| 2019-20 | 42.9 | 15th |
Factor in that Korver has played for four teams - the Atlanta Hawks, Cleveland Cavaliers, Utah Jazz, and Bucks - and has been traded twice midseason during this span. Korver has shown an ability to adapt, quickly nailing down timing with his new teammates to add a serious catch-and-shoot threat to any offense.
2. Stephen Curry, Warriors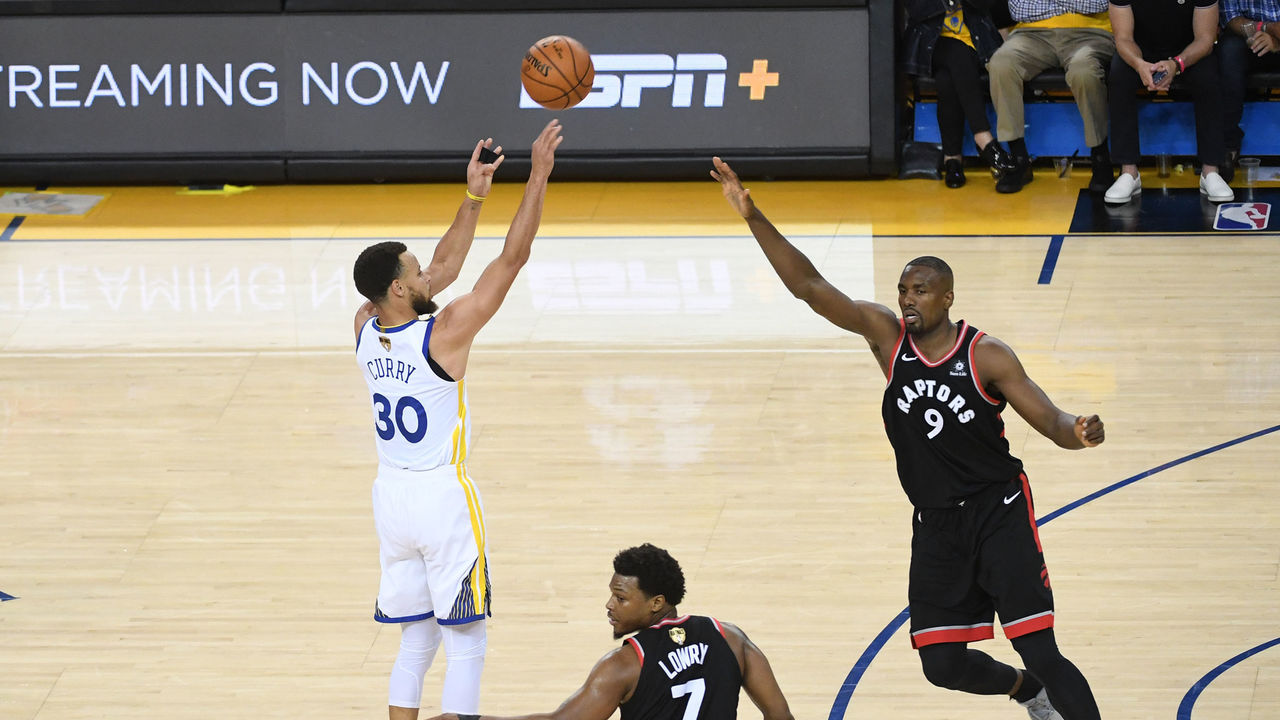 What the 6-foot-3 Stephen Curry lacks in size, he makes up for with seemingly endless shooting range, an extremely quick release, and the ability to put the ball on the floor if defenders are overly aggressive on their closeouts.
With Curry missing all but five games in 2019-20, this season was a wash. However, consider this: Among players with at least five catch-and-shoot 3-point attempts per game, Curry ranked first in 3-point percentage in 2018-19 (44.6%) and second in 2017-18 (44.8%).
Of course, the threat of an open Steph is compounded considerably by the fact that he plays alongside the most prolific catch-and-shoot assassin in the game today ...
1. Klay Thompson, Warriors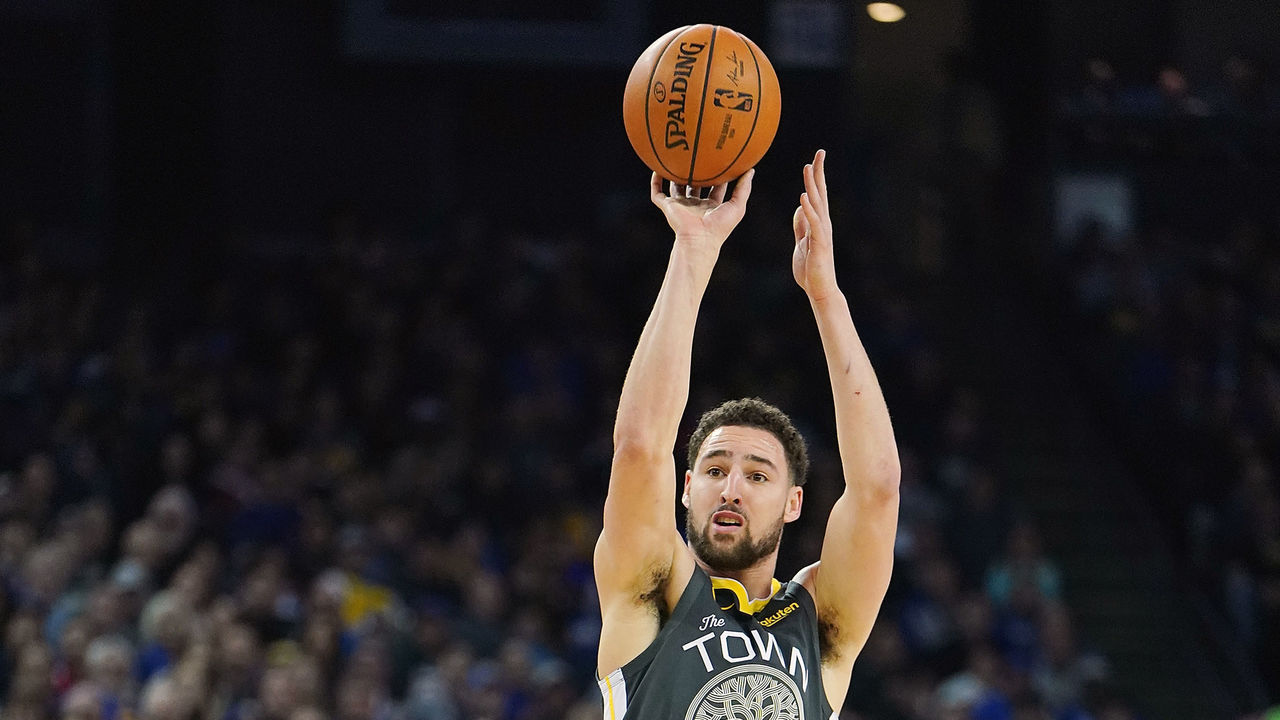 In six seasons from 2013-19, Klay Thompson ranked first in catch-and-shoot 3-point percentage four times among players with at least five such attempts per game and 10 appearances; on the two other occasions, he ranked second only to Korver (2014-15) or Curry (2018-19).
The most famous of Thompson's performances came in December 2016, when the 6-foot-6 shooting guard hit 8-of-14 threes (and went 21-of-33 from the floor overall) for a career-high 60 points against the Indiana Pacers.
Miraculously, Thompson played just 29 minutes on that historic night. He also held the ball for only 90 seconds and took 11 dribbles in total. That's a catch-and-shoot savant if ever there was one.
All stats via NBA.com