While hoops remain on hiatus, theScore's NBA editors will be compiling ultimate starting lineups for each team in the Association. The catch: Only players who have been in the league since the 1995-96 season can be included.
The Cleveland Cavaliers have intermittently boasted a top-flight team for much of the past 25 years. Winning the draft lottery in 2003 might have something to do with that; most of the franchise's top players since 1995 have existed in the orbit of a particular once-in-a-lifetime talent.
Rounding out our 30-team series, here's how an ideal five-man lineup would look like using only hoopers who've played for the Cavs since 1995.
Guard
Kyrie Irving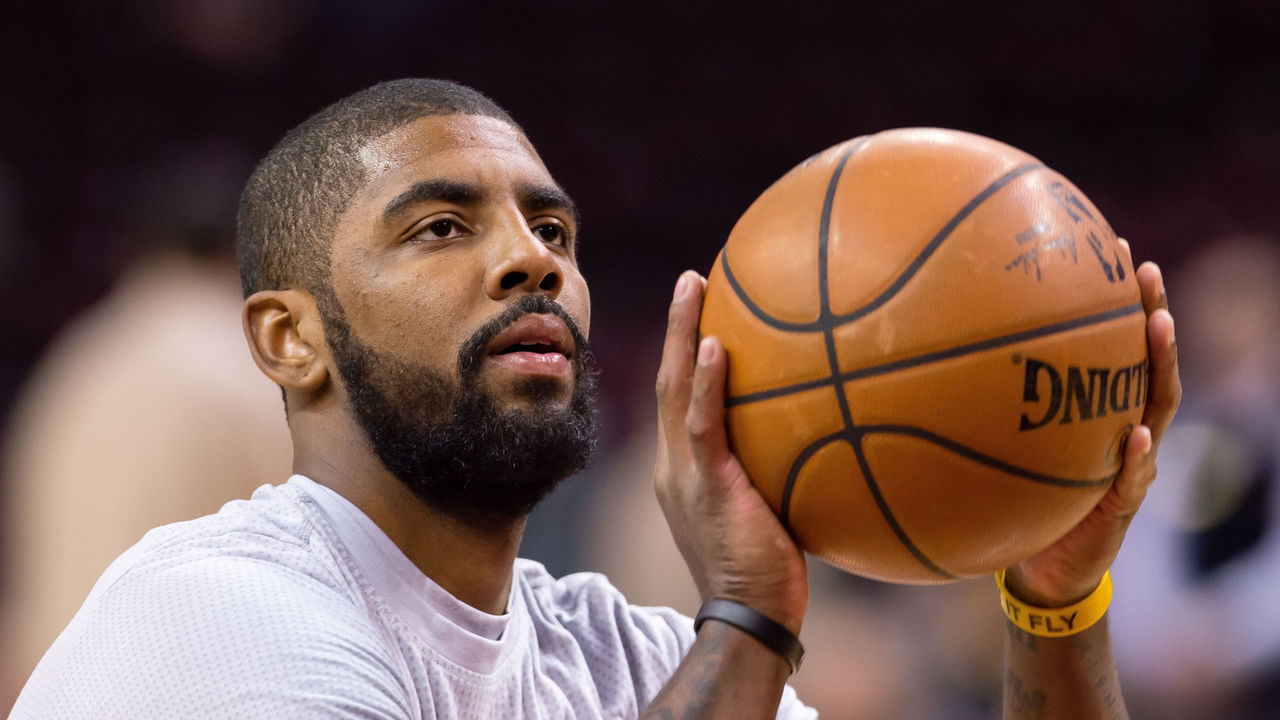 Irving's standing in Cavaliers history might be a little overstated.
He only played in 381 regular-season games over six seasons from 2011-17. Additionally, he appeared in just 13 NBA Finals games for the team; he was injured for most of the series in 2015 and forced his way out of the organization before the 2017-18 season.
But, in his favor, Kyrie: averaged 21.6 points, 5.5 assists, 3.4 rebounds, and 1.3 steals per game; was a four-time All-Star; was named the 2011-12 Rookie of the Year; earned an All-NBA third-team selection in 2014-15; made one of the biggest shots in NBA history in 2016 to help the Cavs win their first-ever title.
Guard
Terrell Brandon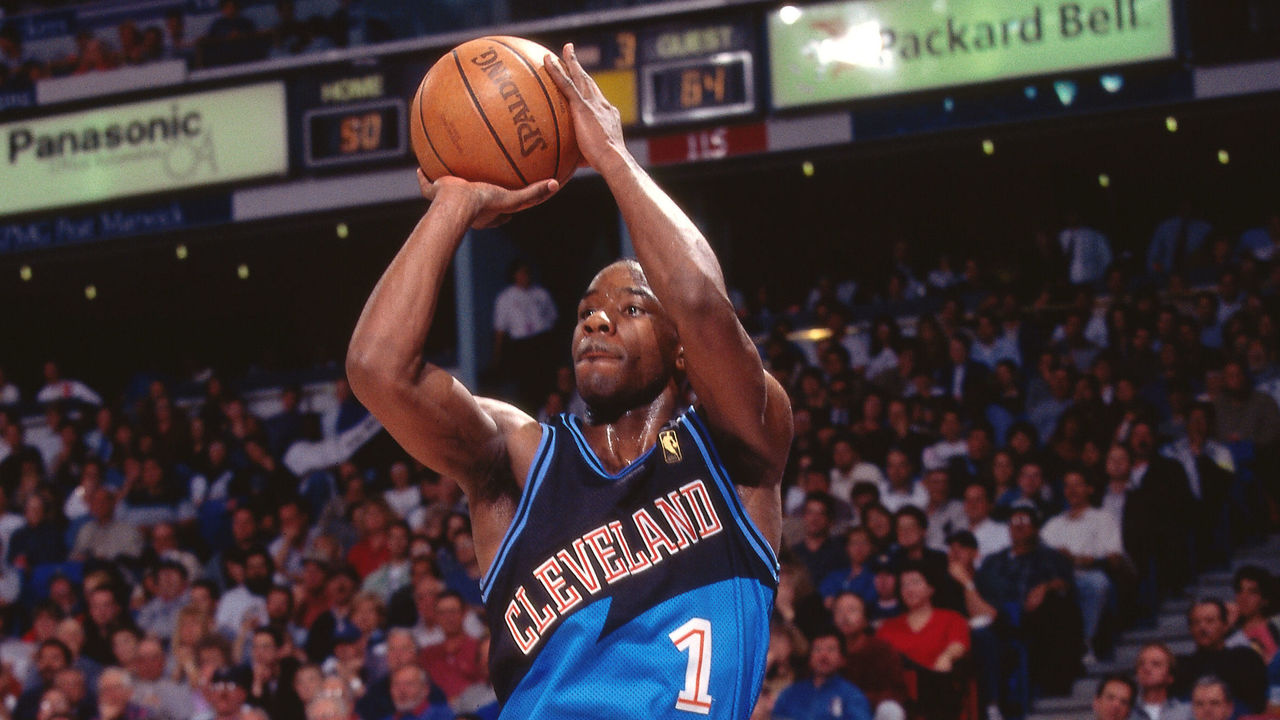 Yes, the Cavaliers actually did exist between Mark Price's heyday in the early 1990s and 2003.
Brandon played for the team from 1991-97, and, thankfully, for the purpose of our exercise, posted his best two seasons from 1995 onward. The diminutive point guard averaged over 19 points and six assists with just under two steals per game in that span and was named an All-Star in both seasons.
Forward
LeBron James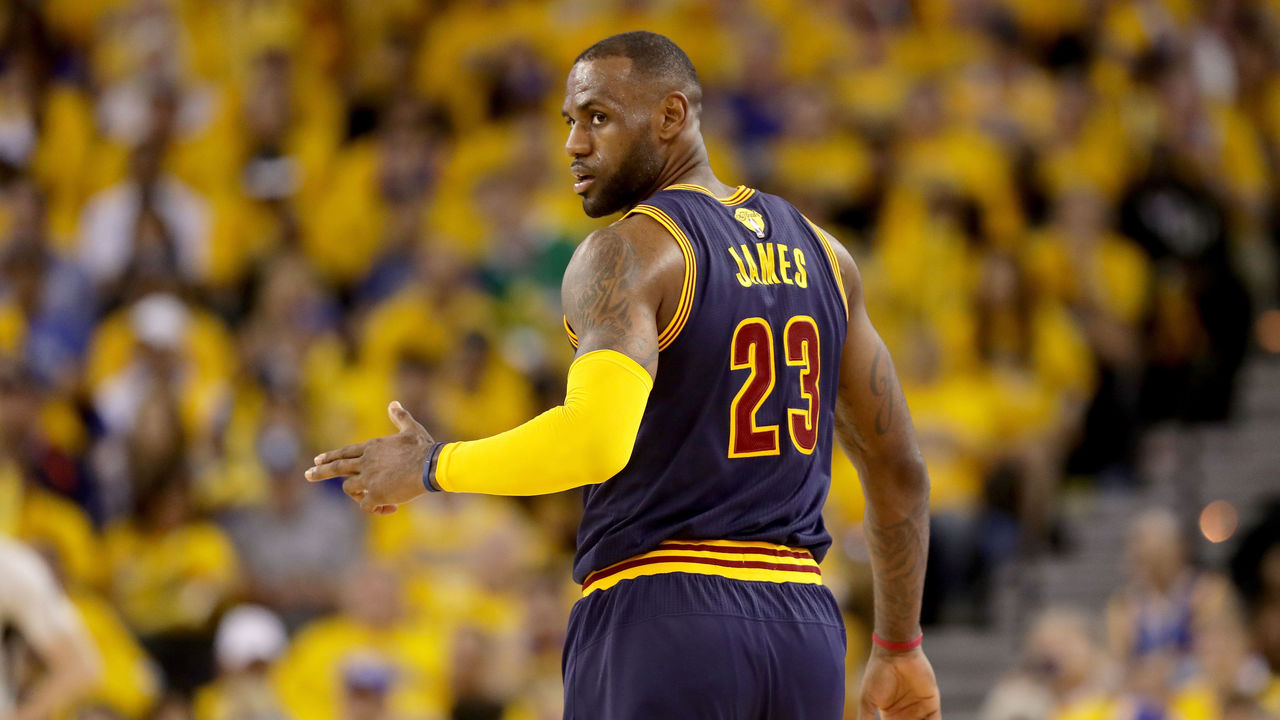 He is LeBron James.
Here's what King James accomplished in Cleveland from 2003-10 and 2014-18:
Averaged over 27-7-7 in 849 regular-season games
Led the league in minutes at age 20 - and again at age 32 and 33
Rookie of the Year in 2003-04
Won a league scoring title in 2007-08
Back-to-back league MVPs from 2008-10
10 All-Star appearances (and three All-Star MVP trophies)
10 All-NBA selections (eight first team, two second team)
Two All-Defensive first-team selections
Put up close to 30-9-8 averages across 152 playoff games
Five NBA Finals appearances (2007 and 2015-18)
Won Finals MVP during the Cavs' first-ever title in 2016
Nothing else needs to be said.
Forward
Kevin Love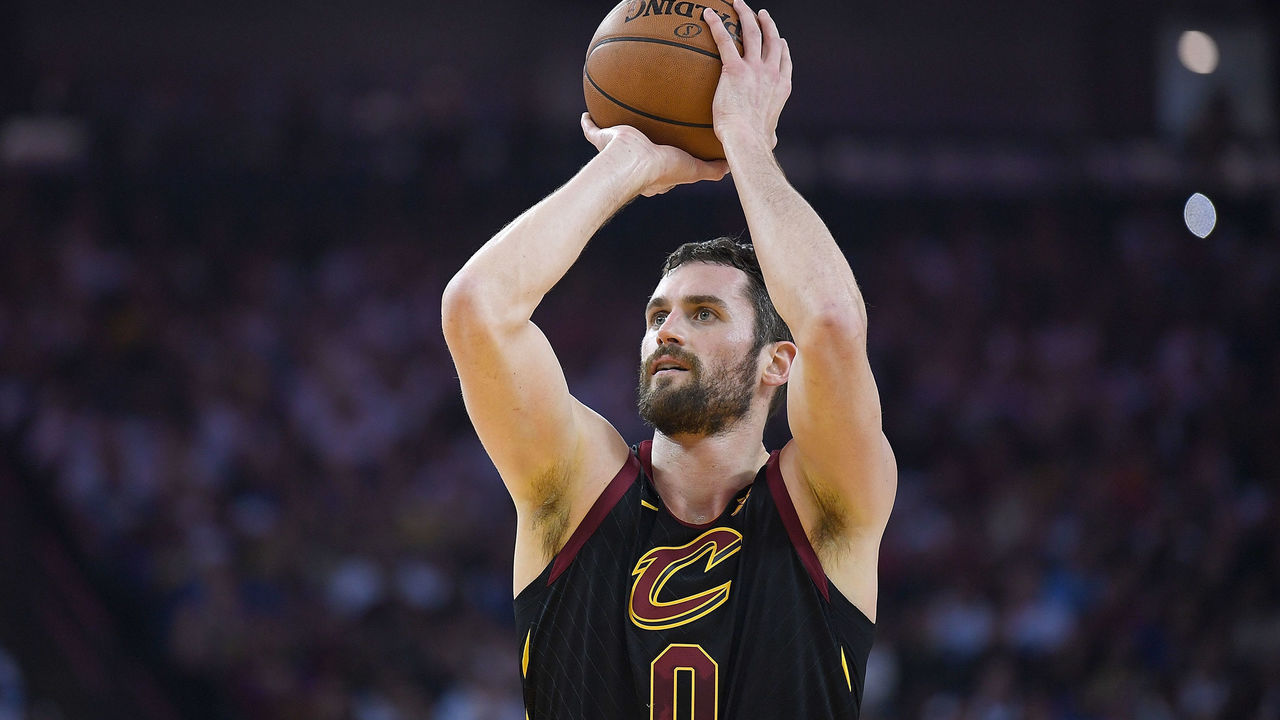 His numbers as a leading man with the Minnesota Timberwolves were gaudier, but Love has still been a solid supporting star in Cleveland. In 349 regular-season appearances to date, the big man has averaged close to 17 points and 10 boards per game with 37.5% shooting from long range. He was also an All-Star with the team in 2017 and 2018.
Center
Zydrunas Ilgauskas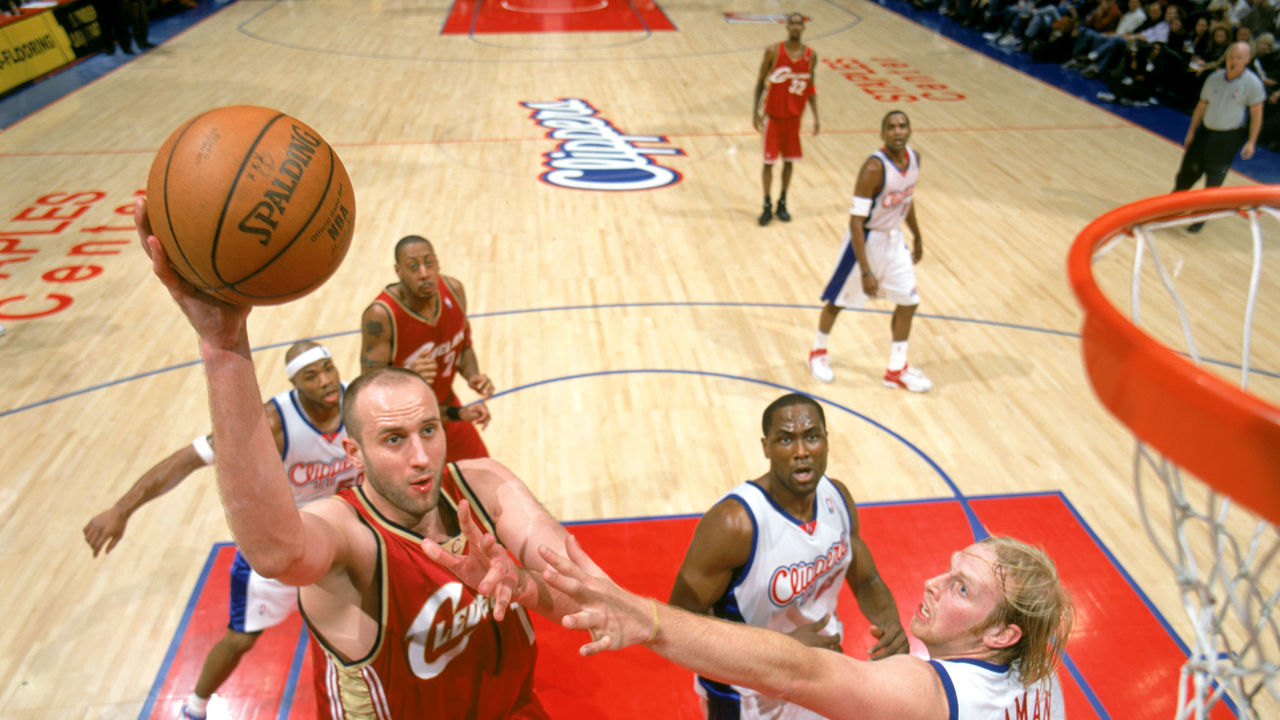 After a strong rookie year in 1997-98, Ilgauskas only played 29 games over the next three seasons after suffering a foot injury. The 7-foot-3 Lithuanian center's career appeared to be in jeopardy, but "Big Z" bounced back to average close to 14 points, eight rebounds, and over 1.5 blocks across 771 regular-season appearances in a Cavs jersey - second all time to LeBron.
Ilgauskas even managed to make a pair of All-Star teams - in 2003 and 2005. He was arguably James' best teammate during his initial run with the team from 2003-10.
Just Missed
Tristan Thompson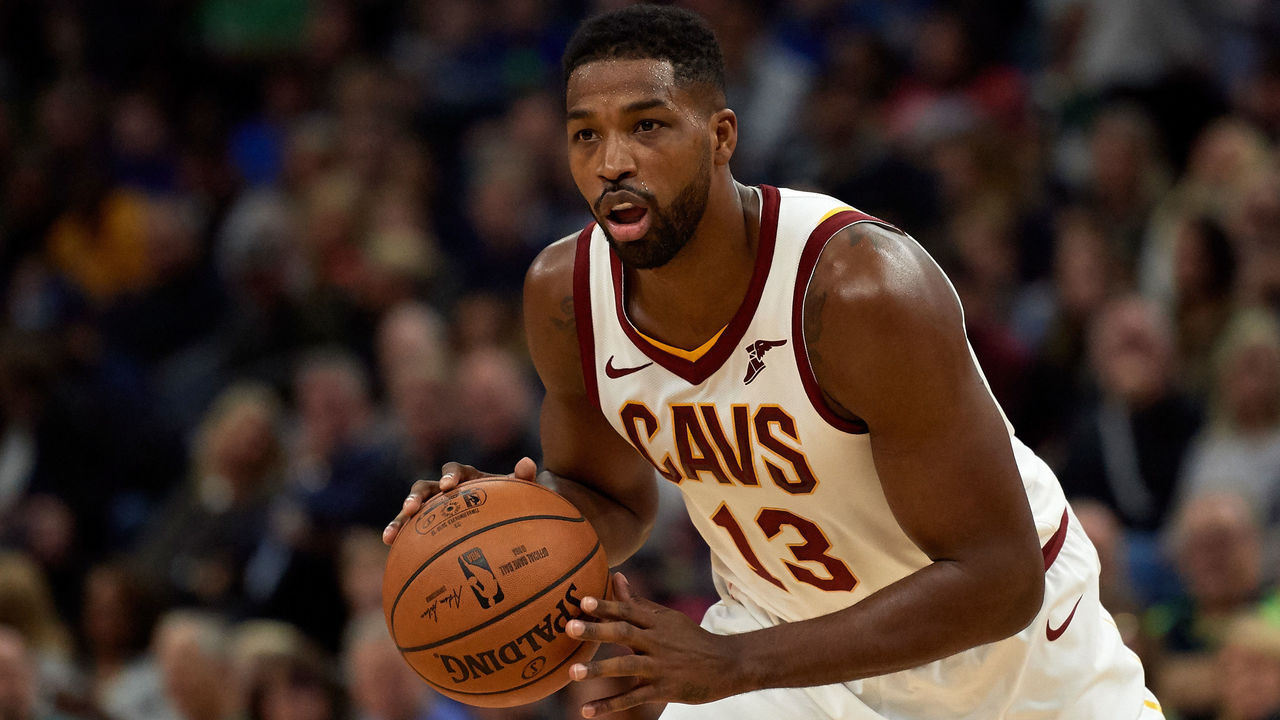 Nine seasons in, Thompson has seen it all: the lean years, the title contention, and now the post-LeBron rebuild. He's third in team history in rebounds, sixth in blocks, and seventh in games played, not to mention he's one of the best offensive rebounders of the last decade.
Mo Williams
Including a return in 2015-16, Williams averaged close to 15 points, five assists, and three rebounds in 227 games with the Cavs. He was an All-Star in 2009 and helped the team post back-to-back 60-plus-win seasons.
Shawn Kemp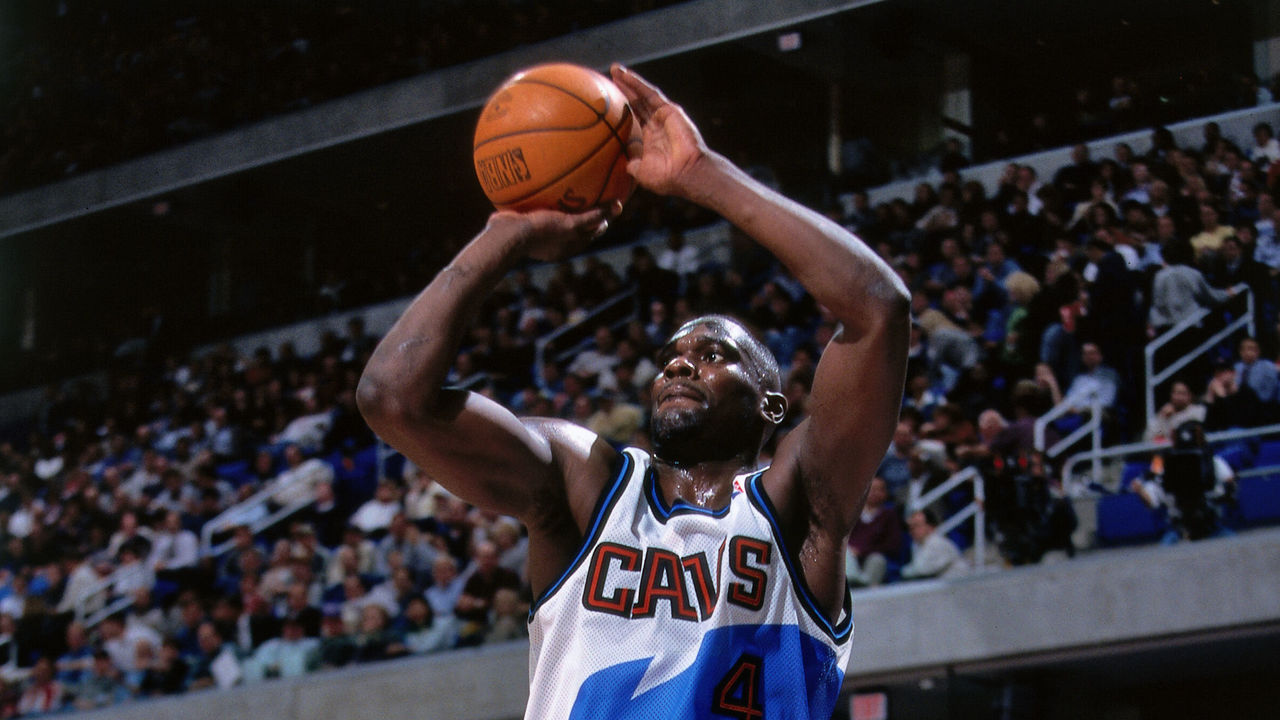 Kemp made his final career All-Star appearance with the Cavs in 1998. The "Reign Man" will always be associated primarily with the Seattle SuperSonics, but he still put up 18.5 points and 9.1 rebounds in his three years with Cleveland. His tenure was too short and his teams were too unmemorable to give him the edge over Ilgauskas in the frontcourt, however.