Toronto Raptors reserve big man Chris Boucher issued an apology Monday on Instagram after going out in public while he and his teammates were supposed to be following self-isolation protocol.
"I want to apologize to the city of Toronto, our fans, and the Raptors organization," the 27-year-old said. "While I have tested negative for COVID-19, it was never my intention to endanger our community."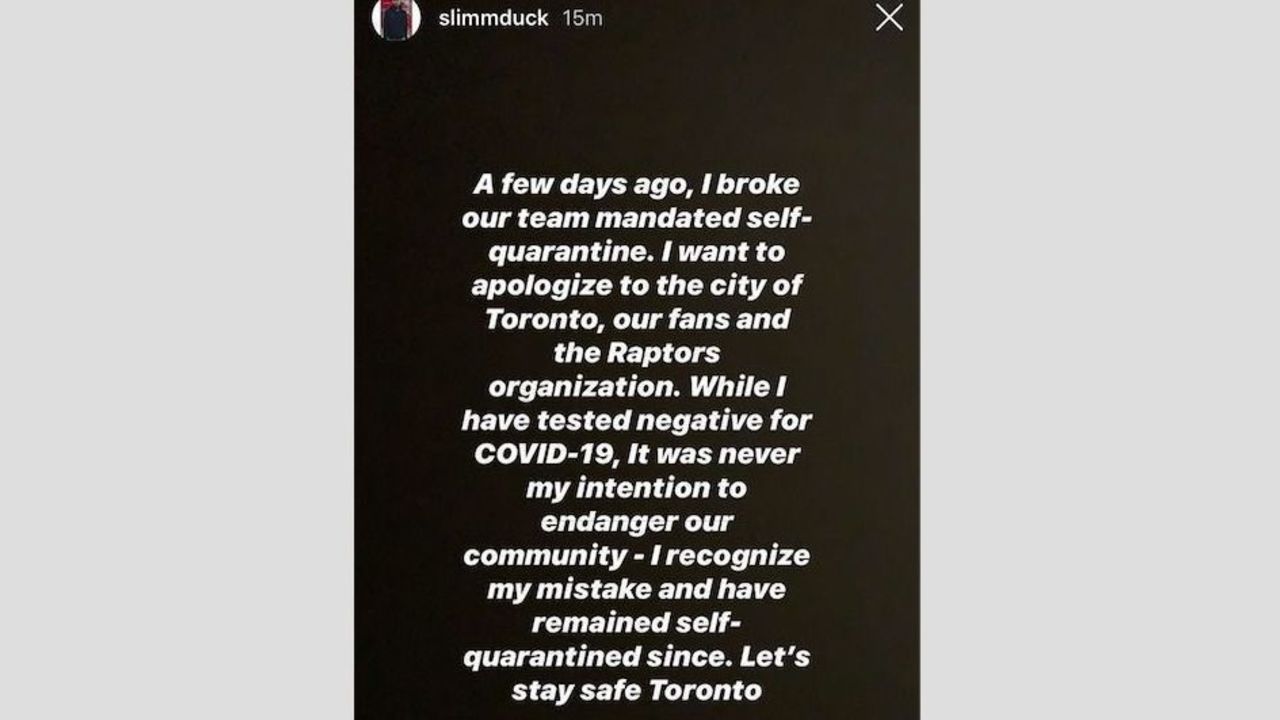 Boucher was photographed in a downtown Toronto supermarket Thursday, one day after the Raptors were told to self-isolate following their game against the Utah Jazz. Jazz players Rudy Gobert and Donovan Mitchell both tested positive for COVID-19.
Members of the Raptors organization were tested for the coronavirus Wednesday and results did not come back until Friday, according to the team. All results were negative.