Celebrity deaths are often jarring. Special talents enter our collective lives, amass accolades and admirers, are put on a pedestal we too often forget is still part of this world, and then, in an instant, are gone.
Losing a larger-than-life public figure is one of the most visceral reminders of life's fragility, apart from losing those closest to us, especially so when that life is lost in the tragic way Kobe Bryant's was on Sunday.
Bryant, only 41, died in a helicopter crash that also claimed his 13-year-old daughter Gianna, and seven others.
How do you make sense of that?
The truth is: You don't.
The news was stunning, numbing, and confounding. The accident was a tragedy of dizzying proportions, and it left some of the most eloquent writers in the industry speechless.
On Saturday night, hours before his death, Kobe's name dominated sports headlines after LeBron James passed the Los Angles Lakers legend for third on the NBA's career scoring list. A courtside conversation with Gianna went viral only weeks ago. Kobe was vouching for the women's game on CNN last week. In the years since his retirement, Bryant published best-selling children's literature, won an Academy Award, and often provided NBA analysis.
There was every reason to believe Bryant would remain a constant figure in the game of basketball and popular culture as a whole. We all assumed that despite the fact he'd left the court, the Black Mamba would remain a fixture in our lives. Half his life had yet to be lived.
Those closest to him - his wife, daughters, and loved ones - surely assumed the same. Say what you will about cherishing every precious moment in the aftermath of horrific events, but it's human to imagine those we love will be around in our future, human to not think about their demise. Until they're not, until they're gone, and then all that's left is prolonged pain, and trying to reckon with such monumental loss.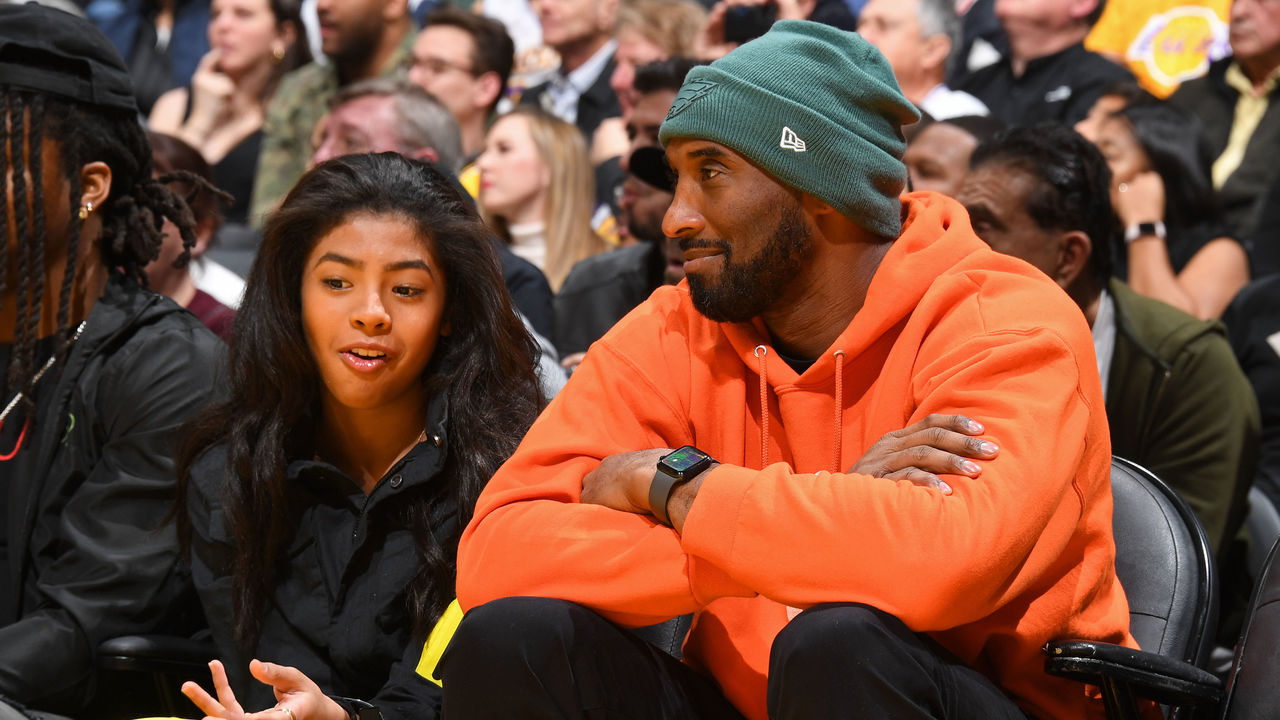 Kobe's basketball odyssey was legendary. Born in Philadelphia to Joe "Jellybean" Bryant, and raised in Italy, Kobe went on to become a preps-to-pros superstar. A five-time NBA champion. A two-time Finals MVP. An 18-time All-Star. He scored 33,643 points and logged more than 57,000 minutes between the regular season and playoffs over a 20-year career.
Bryant was among the most brash and relentless competitors we'll ever witness, to ever hit the floor, and that left no room for indifference among those in the audience, and for those watching.
"I think it's that I played with a chip on my shoulder, man," Bryant told me when I asked him four years ago what made him such a polarizing figure.
"I didn't care who was out there in front of me. My job was to try to make your night absolutely miserable. That was my mindset. I came out there to destroy you. So when players used to line up with me, they knew it was going to be very, very hard - emotionally, physically. I think fans could sense that. I think competitors can sense that, and that's something that isn't a very likable characteristic to have," Bryant said with a laugh.
"But I found comfort in that," he added. "It's not so much the fact that people didn't like it, it's the fact that I liked the fact that they didn't like it."
His stoicism in the face of a ruptured Achilles and the long list of injuries he overcame in the final stages of his career endeared him to more fans, as did an unforgettable 60-point performance in his final game. But it was in retirement that Bryant truly became universally beloved, and it's hard not to tie that shift in opinion - at least in part - to the genuine joy he showed in being a father.
Bryant simply loved being a dad, and what could possibly be more relatable than a parent's love for his child?
Off the court, Bryant had his issues, most notably a 2003 sexual assault charge. Though the criminal case was eventually dropped - Bryant and his accuser settled a civil case in 2005 - the disturbing incident and period in his life cannot be ignored when discussing Bryant's complex legacy.
Lay it bare, and acknowledge that Bryant was a flawed man who made mistakes. You can do that while also acknowledging that he seemed to grow as a human being in the years since, and while acknowledging that, by all accounts, the Kobe Bryant who made it to 41 - the one who got into that helicopter Sunday morning - was a good man, a family man, with a pure heart.
Bryant's death leaves a gaping hole in the NBA that can never be filled. Wherever you rank Kobe among the GOATs, there's no denying his place as one of the game's most beloved and influential stars, and all you have to do is talk to today's generation of players for confirmation. To them, Kobe, the Mamba Mentality, the aura around him, is gospel. It's impossible to describe the magnitude of his icon status, and his impact on the sport.
Kobe's star will burn brightly forever. His name will be passed down through generations, and echoed by wannabe mambas fading away with a ball or a crumpled piece of paper in every corner of the earth.
But he, and Gianna, a burgeoning star in her own right, had so much more to give. That this is how their lives ended remains incomprehensible.
Joseph Casciaro is theScore's senior basketball writer.