'It's like gangs:' NBA stars share memories of European basketball crowds
Photo illustration by Nick Roy / theScore
It's opening night in the NBA, and the first game of the 2019-20 season has just wrapped up, with the Toronto Raptors edging the New Orleans Pelicans in overtime after receiving their championship rings and raising the franchise's first championship banner.
It's a memorable night all around, and you would imagine especially so for a rookie who just made his NBA debut. But after scoring 14 points and connecting on four 3-pointers against the champs, Pelicans big man Nicolo Melli - a 28-year-old Italian rookie who spent his prime in Europe - makes an interesting postgame observation that goes mostly unnoticed.
Melli notes the amazing atmosphere in Toronto and the championship ceremony he observed, but unsolicited, adds the following: "In Europe, you're used to a little more of a hot environment. Here, everyone is hype, but very polite. In Europe, there's a little bit more going on."
I ask Melli about this comment before he rushes out of Scotiabank Arena, and he tells me to ask players around the league who've played in Europe. So I do.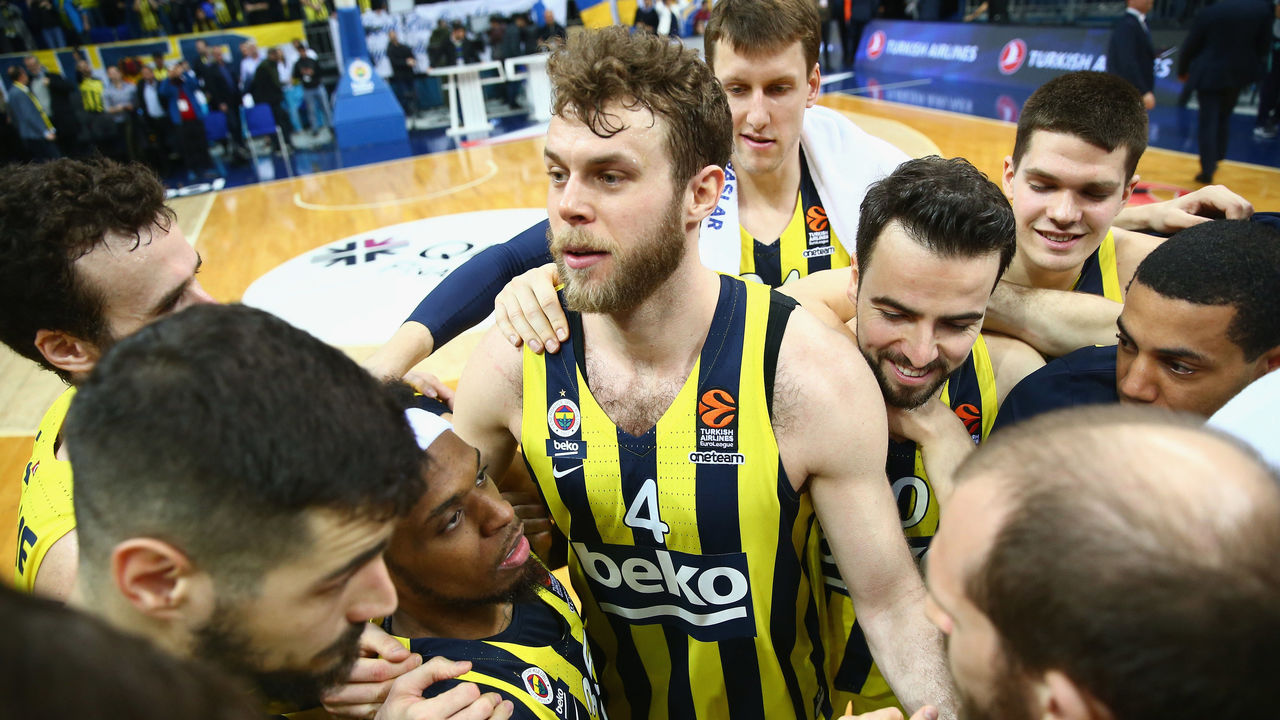 I begin by walking down the hall to Toronto's locker room, where I know Raptors rookie sharpshooter Matt Thomas has just come off of two seasons in Spain.
"I had played in some great environments in college. I went to Iowa State, and Hilton Coliseum is an incredible environment, as is Allen Fieldhouse (at Kansas). But it's just different in Europe," Thomas laughs when told about Melli's comments.
"My first memory is definitely Belgrade. We (Valencia) were playing Partizan in EuroCup. I walked out to the court and there's all these police in swat gear or riot gear, I guess, holding those clear shields, basically as a barrier between the game and the crowd. Our bench had covers over it," adds Thomas, who recalls friends who played in Europe telling him about fans throwing objects at visiting teams.
"I mean shit, there's games where you hear that they're starting fires and stuff in the crowd."
Though I wasn't able to pin Melli down for a phone conversation about his own stories of European crowd chaos, I did ask a number of other players with European experience to explain how nothing they encounter in an NBA arena can shake them.
Here are some of those responses, in their own words:
Svi Mykhailiuk
Current team: Pistons
Played for team in Ukraine
In the NBA, fans come to games mostly to enjoy it. Playoffs are different, but still not like Europe. In Europe, every game is like a war. Fans come with their flags and their music. They make their own songs for their teams and stuff. I really have no idea why it's so different. In the NBA, a lot of fans know every player and cheer for players. In Europe, you just cheer for your team and your city.
Bogdan Bogdanovic
Current team: Kings
Played for teams in Serbia and Turkey
Here (in the NBA), there are lots of fans of individual players. Over there, it's more about the teams. There are different cultures in every league in every country there. It's unbelievable. The fans there really take it personal, like they are in the games. They are really nervous and mad in the games like the players. But to me, that makes it nice to play there, even on the road. It's a different kind of pressure. You have to experience it for yourself. For me, I'm used to it, so playing in a game where fans are throwing coins or lighters or phones is nothing new. Over there, it's normal. They're pointing lasers in your face while you shoot free throws.
P.J. Tucker
Current team: Rockets
Played for teams in Israel, Ukraine, Greece, Italy, and Germany
There's nothing like Greece and Turkey. Israel's pretty turned up, too. But yeah, over there, it's not like fans. It's like gangs. It's like hoods. It's about where you're from, and they take it very personal. They love - love - their teams. When I was in Greece, I played for Aris, and when we played PAOK, I had to have a security detail, because it's a big, big rivalry in Thessaloniki. It splits the city. When we played, it got so crazy that they shut the fans out and we had to play a game (later) that season with no fans (in the arena).
I played a game in Turkey where fans were lighting coins - like using a lighter to light the coins - then throwing them at us.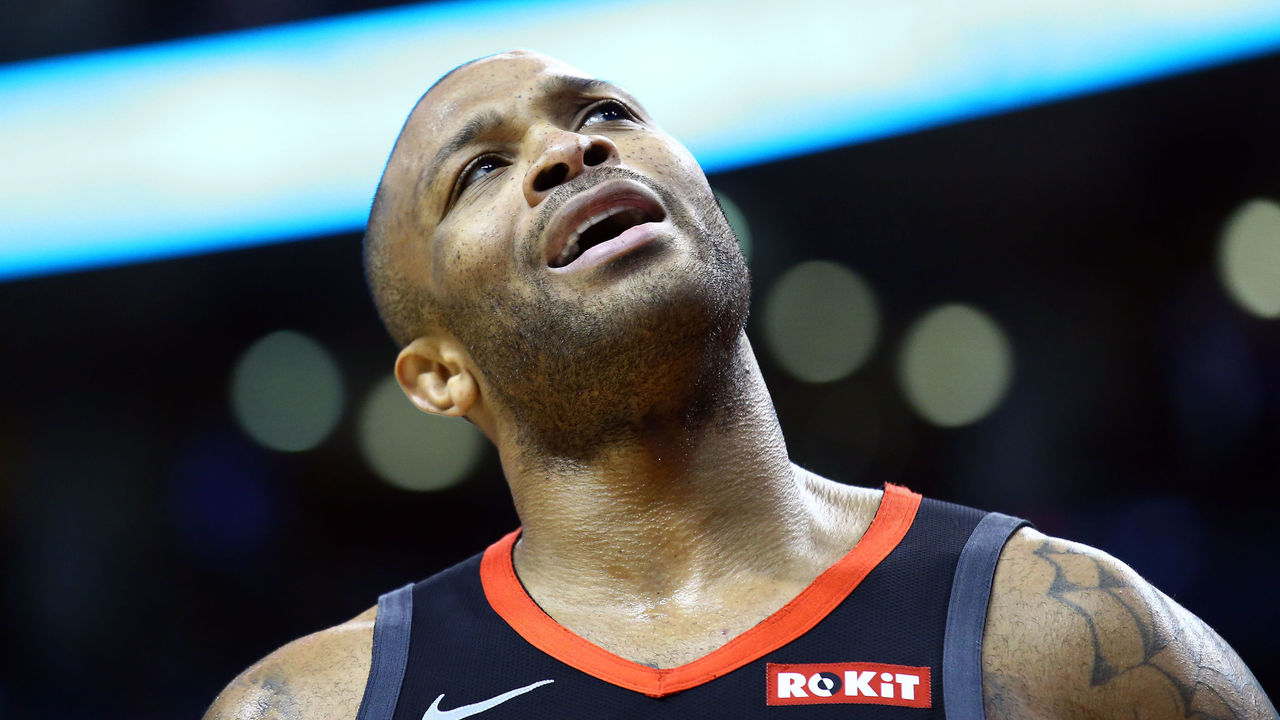 Goran Dragic
Current team: Heat
Played for teams in Slovenia and Spain
I've played a lot of games in Belgrade and other places where if you're not careful, you can get hurt. They throw crazy stuff. I've been a part of one game in Olympiacos (Greece) where they threw oranges on the court. I never found out why. In Belgrade, they just throw coins and lighters. In Europe, most of the arenas, they put a protection, like a tunnel, behind the benches, so players don't get hit. When you're sitting on the road bench in Europe, all you hear is 'tick tick tick' - things hitting the tunnel. It's part of it. You get used to it.
One game I played in Croatia, in Zadar, and they have this organization of fans that are really crazy. We had an incident where one of our players got in a fight with a Zadar player, and these fans broke onto the court, and we just took off, we had to run (away) to the locker room in the middle of the game. I was only 16 at the time.
It's funny you know, over there, when you're on the road, you don't know if the security guys are with them or if they are going to protect you.
Nikola Vucevic
Current team: Magic
Played for a team in Montenegro
During the (2011 NBA) lockout, I went and played back home (in Montenegro) for Buducnost. It was supposed to be my last game. We played against Partizan at home. The arena was beyond sold out. We had our group of fans, they had their group of fans, and the whole game, both sides were cheering, jumping, they had flares in the crowd, but nothing bad really happened during the game. Then at the end of the game, I was doing my postgame interview close to the Partizan fans, and as I was talking (to the reporter), a cellphone flew right in front of me, just missed my face. Someone threw it at me.
But honestly, I've gone to games as a fan, like Partizan versus Red Star for example - I'm a huge Red Star fan - and it's a great experience to see and especially to play in. It's amazing. The way that the fans are organized and support their teams, to me, is just amazing. Unfortunately sometimes (bad) things happen, and it creates a bad image, but for the most part, the way they support their teams, the way they organize, and the work that goes into doing that is amazing. Serbia and Greece are probably the top two countries in Europe for that in basketball.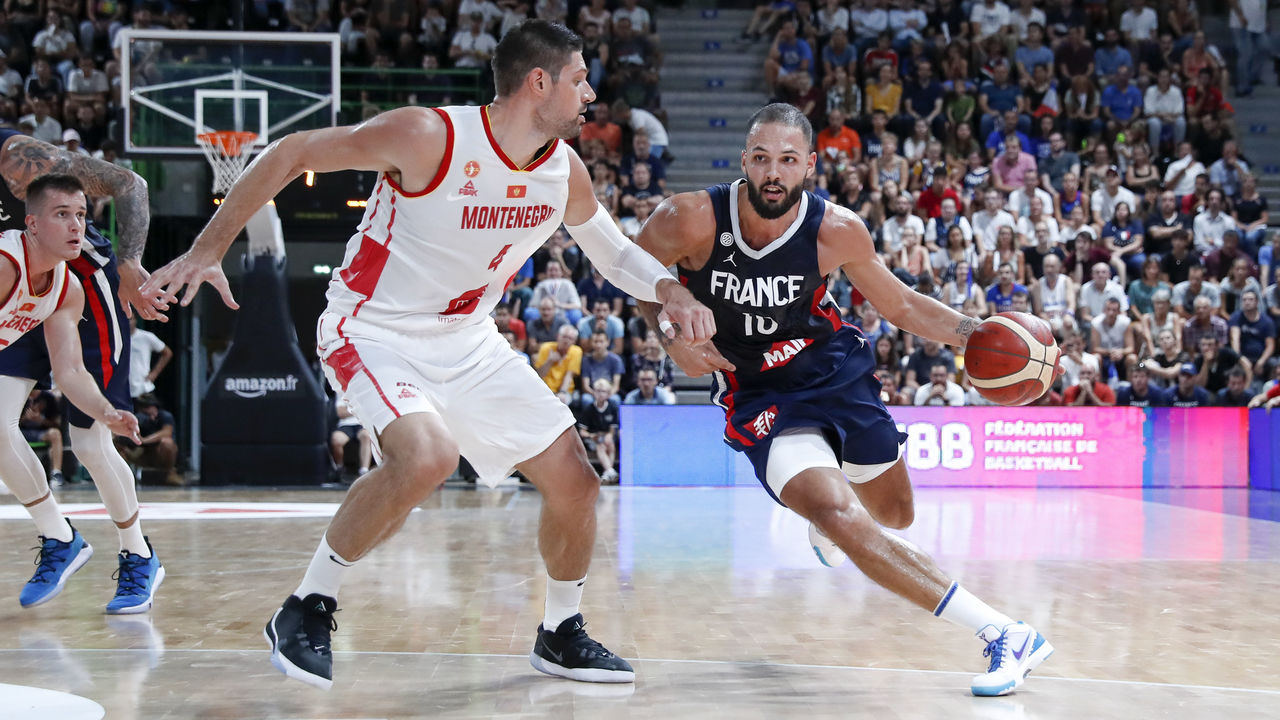 Evan Fournier
Current team: Magic
Played for teams in France
It really depends on what country you're playing in. In France, not that we're soft, but we don't do crazy stuff. It's more Eastern Europe.
From my experience, the craziest was in Turkey. I was playing for the (French) national team in an Under-16 tournament. I was playing in a small gym that fits maybe 4,000 people, but there had to be at least 6,000. Whatever the number was, it was actually dangerous. It was way too packed. People were standing on the edge of the arena and railings. It was a semifinal, but it wasn't even the European Championship or anything. It was just an Under-16 tournament, and I was only 15 at the time, and just thinking like, 'What the f--- is this?' They were just extremely, extremely loud and you couldn't hear anything. They didn't throw anything because we were kids, but it was still crazy.
Brad Wanamaker
Current team: Celtics
Played for teams in Italy, France, Germany, Turkey
The craziest arena I've ever played in was Red Star's arena in Belgrade, Serbia. Their fans are ruthless. Before the game, the fans are on the court yelling at us. The craziest interaction I had with a fan in Europe was someone threw a towel at me while I was taking the ball out, but yeah, Red Star's fans throw coins at you.
In Greece, a lot of fans smoke in the arena. It's the norm over there. You come back out after halftime and the whole arena is full of (cigarette) smoke and cloudy. It's tough to play in that. You're constantly inhaling it and coughing, and you can barely breathe.
At first, when I went over there, I thought (the atmosphere) was pretty cool, because it felt like a college atmosphere, where the fans are very engaged and passionate about the sport. But then when you start seeing real fights in the crowd, people throwing things on the court, coaches over there going crazy and making scenes, the crowd reacting to it, I realized, like, 'Damn, this is very different.'
Nicolas Batum
Current team: Hornets
Played for teams in France
I've played EuroLeague games where it gets pretty crazy. Serbia, Turkey, and Greece are the top three in my mind. My first NBA game, I had to play against the Lakers in Staples Center against Kobe (Bryant) - MVP Kobe. Coach (Nate McMillan) was like, 'You won't be scared to play against Kobe in front of 20,000 people, will you?' I was like, 'Coach, I've played in Greece, in Belgrade … this will be nothing compared to that.'
It's just different. The atmosphere is crazy. Panathinaikos, Partizan Belgrade, Fenerbahce, those places. The first EuroLeague game I ever played in Turkey, they had protection over the benches, and during the timeouts, while my coach was talking, all you could hear was things hitting the shield, like, 'bap, bap, bap.'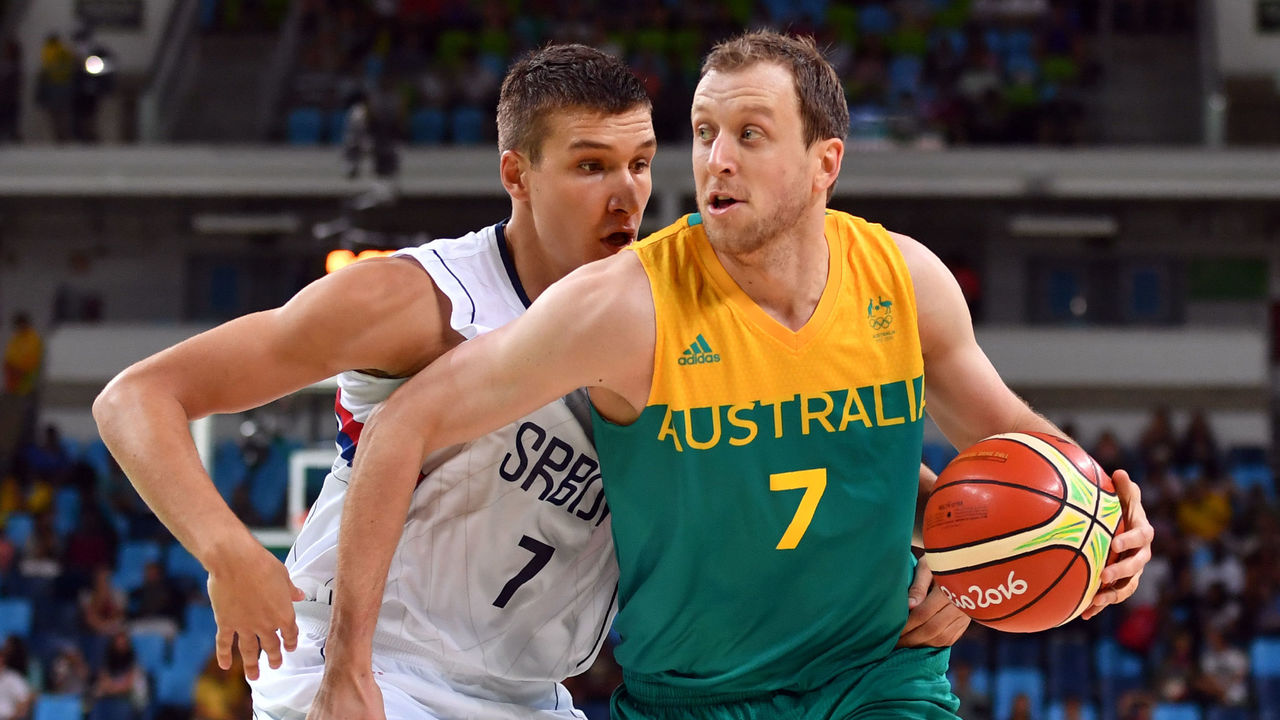 Joe Ingles
Current team: Jazz
Played for teams in Spain and Israel
Serbia and Turkey were always the craziest, but I remember in Greece one year, in Panathinaikos, someone threw a plastic cup of Coke at us during a timeout, and it landed right on our coach's whiteboard while he was drawing up a play. That's pretty funny, but it wasn't funny at the time. He was pretty mad, but what are you going to do? They don't kick people out for that stuff there or try to find out who did it.
One of my teammates, I don't remember if it was a lighter or a thick coin, but one of my teammates one year got his head split open from someone throwing something. But then there's a good kind of crazy, too. Maccabi (in Israel), where I played, no one was throwing anything, but to have 15,000 people love being such a part of the game, it was wild.
Bojan Bogdanovic
Current team: Jazz
Played for teams in Bosnia and Herzegovina, Spain, Croatia, and Turkey
I played for Fenerbahce, and anytime we played Galatasaray, it was the biggest game in Turkey. The towns were on fire. When we were on the road for those games, we couldn't take our team buses to the games, because everyone knows how it is over there. It would be dangerous for us, or people would throw stuff at our bus. But I loved that atmosphere. I really enjoyed playing in those games in their arena.
That was just normal over there. It's not like here in the NBA, where if you maybe throw something, you get kicked out or (banned) for life. Things that get fans kicked out here happen there every single game.
Frank Ntilikina
Current team: Knicks
Played for a team in France
My craziest memory was the (2016) EuroCup final against Galatasaray. The away game in Turkey, I remember walking to the locker room before the game and the walls were shaking because the fans were already so crazy inside. We (SIG Strasbourg) couldn't hear our coach talking in the locker room, because of the fans in the arena.
Furkan Korkmaz
Current team: 76ers
Played for teams in Turkey
They will talk shit about your family, and not like here. About your mom, your dad, if you have sisters, they know everything. They will Google stuff about your family, and I was still really young when I played over there, so think how crazy that is.
Willy Hernangomez
Current team: Hornets
Played for teams in Spain
When I was playing for Madrid, we had a EuroLeague game in Turkey. I'll always remember this: That I was warming up before the game, and I lost the ball, and it bounced and rolled all the way to the stands, and I remember, I didn't even think about going to get the ball like here (in the NBA). The fans there are really crazy. You really feel scared sometimes. There's no way here I would feel (scared) like that. The people there really support their teams and you have to respect them, but sometimes they also cross the line.
There are some arenas here that are really quiet, you don't even notice people are there, so for us (who have played in Europe), not that the NBA is easier because you never want to say easy, but maybe getting used to the crowds there doing everything crazy, makes it easier for us to focus on the game here. Here, we don't even have to pay attention to the fans.
Joseph Casciaro is theScore's senior NBA writer