The NBA Power Rankings are selected by a panel of theScore's basketball editors.
This week, we're overreacting to every team after the first month of the season.
1. Los Angeles Lakers (11-2)
Previous rank: 2
Overreaction: Though he's posting career lows in scoring and rebounding, this season will redefine Dwight Howard's legacy for the better. By fully committing to his role as backup center with the Lakers and staying out of trouble, memories of his previous bouts of immaturity are already beginning to fade.
2. Boston Celtics (10-2)
Previous rank: 9
Overreaction: Maybe the Celtics don't need Gordon Hayward. They're 4-1 since he broke his hand against the Spurs, and Marcus Smart has shot 43.8% on eight 3-point attempts per game in his four appearances as a starter.
3. Milwaukee Bucks (9-3)
Overreaction: The Bucks' subpar perimeter shooting is a bad sign. Milwaukee is shooting a below-average 33% from deep so far this season, which is concerning for a squad built to surround Giannis Antetokounmpo with shooters.
4. Los Angeles Clippers (8-5)
Previous rank: 3
Overreaction: The Clippers' cautious management of Kawhi Leonard's health will prevent them from finishing with the league's top-ranked defensive unit during the regular season. Los Angeles currently surrenders 15.8 additional points per 100 possessions when Leonard sits, according to Cleaning The Glass.
5. Utah Jazz (8-4)
Previous rank: 4
Overreaction: Bojan Bogdanovic will be playing in February's All-Star Game. The 30-year-old Jazz forward is currently flirting with a 50/40/90 split and will be a member of the exclusive club at season's end.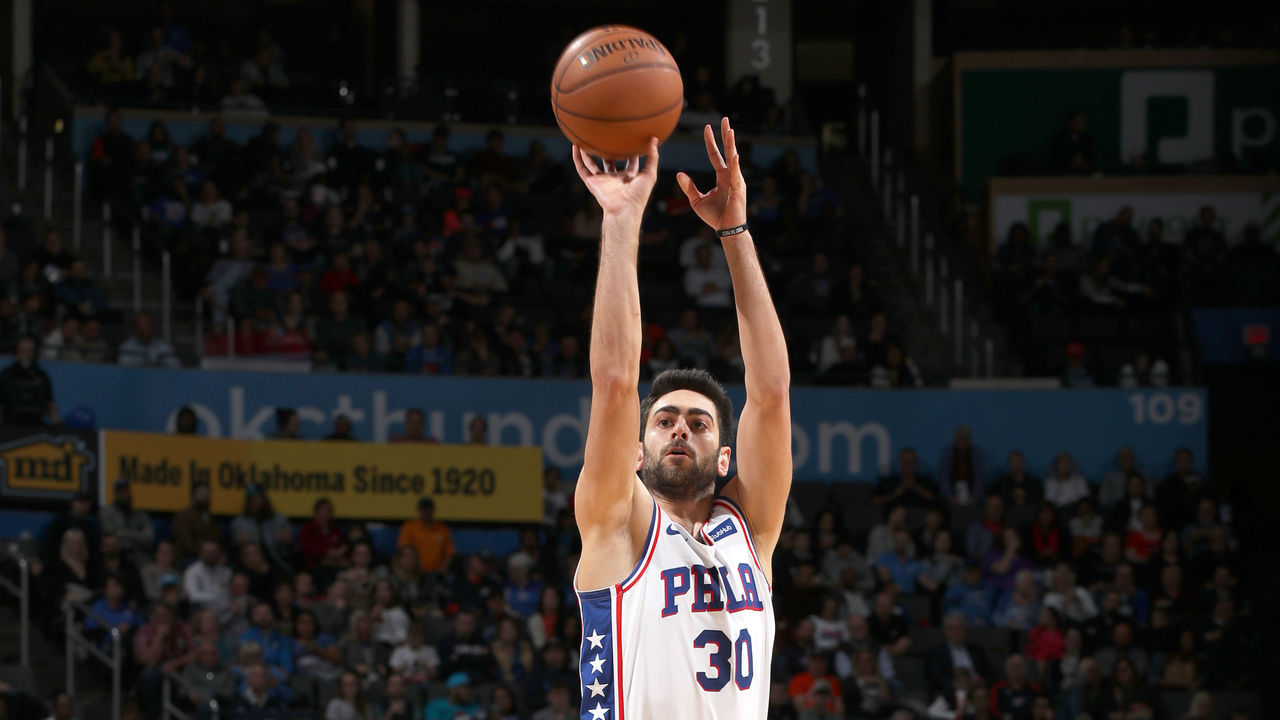 6. Philadelphia 76ers (8-5)
Previous rank: 2
Overreaction: It's time for the 76ers to insert Furkan Korkmaz into the starting lineup. He's making 39.3% of his 3-point attempts, highest among Sixers who take at least two per game. His shooting is a necessary addition for a lineup that needs spacing.
7. Toronto Raptors (8-4)
Previous rank: 6
Overreaction: Pascal Siakam will finish the season as a top-five MVP candidate. The Raptors forward's efficiency continues to impress despite his usage rate increasing from 20.8% last season to 30.7%. He's also lowered his turnover percentage.
8. Miami Heat (9-3)
Previous rank: 7
Overreaction: The Heat will ride their depth and youth all the way to the Eastern Conference finals. Rookies Kendrick Nunn and Tyler Herro rank second and third, respectively, in minutes for the team, while Goran Dragic is enjoying a resurgent season as a sixth man.
9. Houston Rockets (10-3)
Previous rank: 8
Overreaction: The Rockets will continue running teams out of the gym with a pace that has jumped from 27th in the league last year to fourth this season. Their offensive firepower comes at a cost of utter disregard for defense.
10. Denver Nuggets (9-3)
Previous rank: 12
Overreaction: After dropping 39 on the Grizzlies on Sunday, Jamal Murray is now up to a career-high 19.2 points per game this season. There's absolutely no reason to question the Nuggets' $169-million commitment that begins next year. Nope. None.
11. Phoenix Suns (7-4)
Previous rank: 14
Overreaction: Aron Baynes will be named the NBA's Most Improved Player. The Suns center has morphed into a reliable stretch-big and will maintain his starting spot even after Deandre Ayton returns from suspension.
12. Indiana Pacers (7-6)
Previous rank: 18
Overreaction: The Pacers are just fine without Victor Oladipo, whose return date is still up in the air. Indiana has won seven of 10 after starting the season 0-3 and has leaned on career-high usages from Domantas Sabonis and Malcolm Brogdon - the latter of whom missed most of Indiana's two straight losses with a back injury.
13. Dallas Mavericks (7-5)
Previous rank: 13
Overreaction: Luka Doncic (20) will finish his sophomore season as the youngest player to average a triple-double in NBA history. The Slovenian is currently averaging 28.5 points, 10.7 rebounds, and 9.1 assists for the Mavericks.
14. Minnesota Timberwolves (7-6)
Previous rank: 10
Overreaction: Ryan Saunders has optimized the Andrew Wiggins-Karl-Anthony Towns pairing on defense. With both on the floor, the Timberwolves have allowed 103.9 points per 100 possessions, easily the best defensive rating in their five years together. It will get even better as the year progresses.
15. San Antonio Spurs (5-8)
Previous rank: 11
Overreaction: The Spurs, who have reached the playoffs in 22 straight seasons, will fall one berth short of setting an NBA record. It's becoming apparent that building a team around two mid-range aficionados in DeMar DeRozan and LaMarcus Aldridge has run its course in today's game.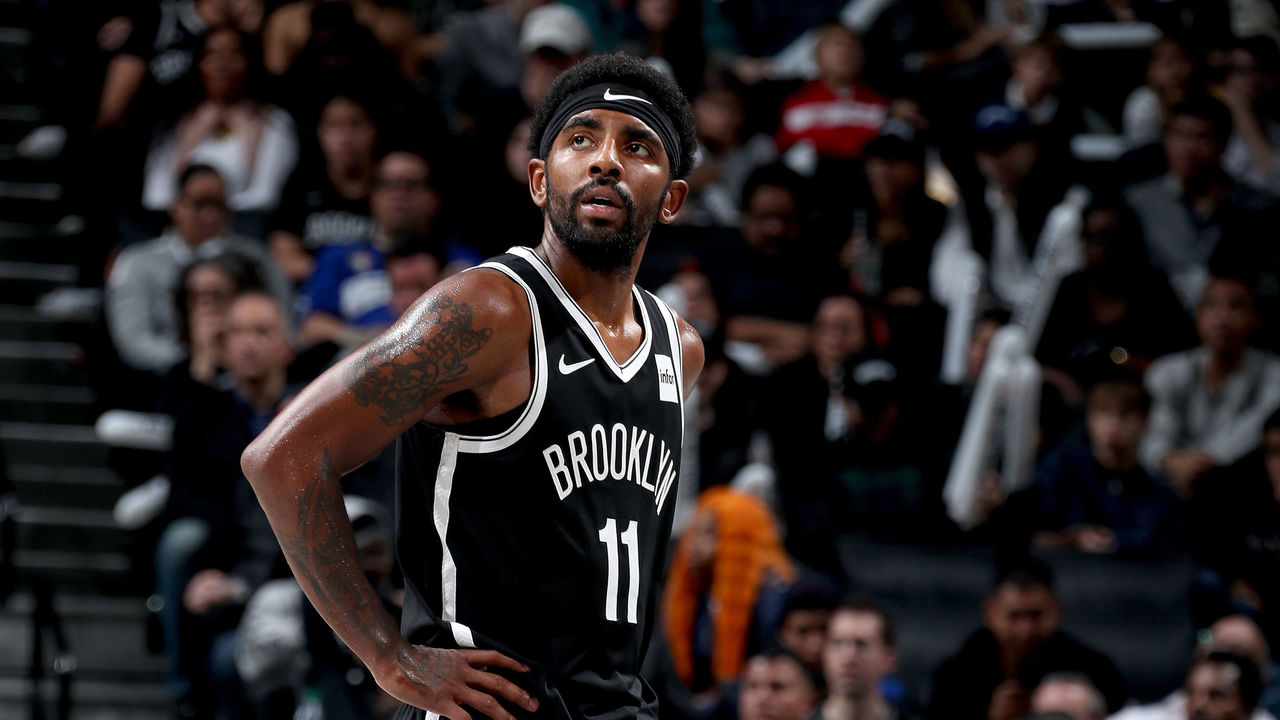 16. Brooklyn Nets (5-7)
Previous rank: 17
Overreaction: The Nets are hovering around the East's eighth seed but will ultimately miss the postseason. Brooklyn's defensive struggles are real and should seal its fate, regardless of Kyrie Irving's strong play.
17. Portland Trail Blazers (5-8)
Previous rank: 15
Overreaction: The Trail Blazers won't qualify for the playoffs, thanks in large part to their puzzling offseason moves. Replacing Evan Turner, Al-Farouq Aminu, and Moe Harkless with Kent Bazemore, Anthony Tolliver, Mario Hezonja, and Skal Labissiere hasn't exactly nurtured success.
18. Orlando Magic (6-7)
Previous rank: 16
Overreaction: The Magic are one addition away from being capable of making a deep playoff run. The defense is elite, but the team needs another ball-handler to stop the frontcourt-heavy roster from getting bogged down. Markelle Fultz is a keeper, but Orlando needs an upgrade on D.J. Augustin.
19. Sacramento Kings (5-7)
Previous rank: 30
Overreaction: Buddy Hield will take the Kings to the playoffs almost singlehandedly. His 35-point outburst against the Celtics was his sixth straight contest with at least 20 points, and there's more to come as Sacramento returns to the promised land.
20. Atlanta Hawks (4-9)
Previous rank: 19
Overreaction: Trae Young will be voted an All-Star Game starter. The Hawks' second-year maestro is averaging 27 points and 8.7 assists per game. His highlight reels will help him earn the respect of fans outside Atlanta - crucial for securing votes in All-Star balloting.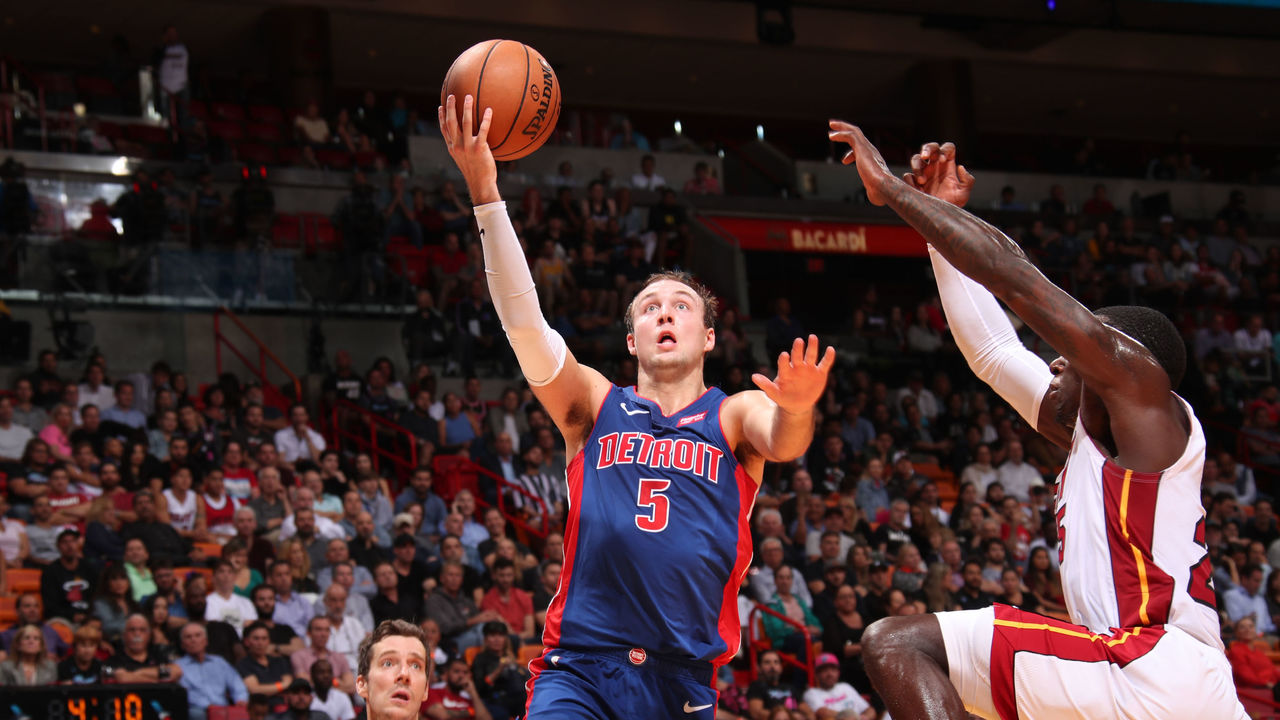 21. Detroit Pistons (4-9)
Previous rank: 21
Overreaction: Luke Kennard will surpass the oft-injured Blake Griffin and Andre Drummond as the Pistons' leading scorer. The third-year guard has always been a deadly 3-point shooter, but his production has surged this season due in large part to more playing time and available shot attempts.
22. Cleveland Cavaliers (4-8)
Previous rank: 23
Overreaction: The Cavaliers are waiting too long to trade Kevin Love. His extensive injury history is well-documented, and he had the team holding its breath again Sunday when he grabbed at his knee after a nasty looking fall against the 76ers.
23. Oklahoma City Thunder (5-7)
Previous rank: 22
Overreaction: The backcourt tandem of Shai Gilgeous-Alexander and Chris Paul will lead the Thunder to a surprise playoff berth. Gilgeous-Alexander is progressing well ahead of schedule, while Paul has had a bounce-back shooting performance thus far.
24. Memphis Grizzlies (5-8)
Previous rank: 27
Overreaction: Ja Morant's dunking exploits are well-known, but he's lighting it up from deep, shooting 42.3% through 12 games. The Grizzlies would serve themselves well to deploy him as a 3-point specialist.
25. Charlotte Hornets (6-7)
Previous rank: 25
Overreaction: At 6-7, maybe the Hornets aren't that bad. Counterpoint: The Hornets are bad. They hold the league's fourth-worst point differential and net rating, and they barely beat the Knicks on Saturday. Other wins came against the Warriors and the Central Division basement-dwelling Bulls and Pistons.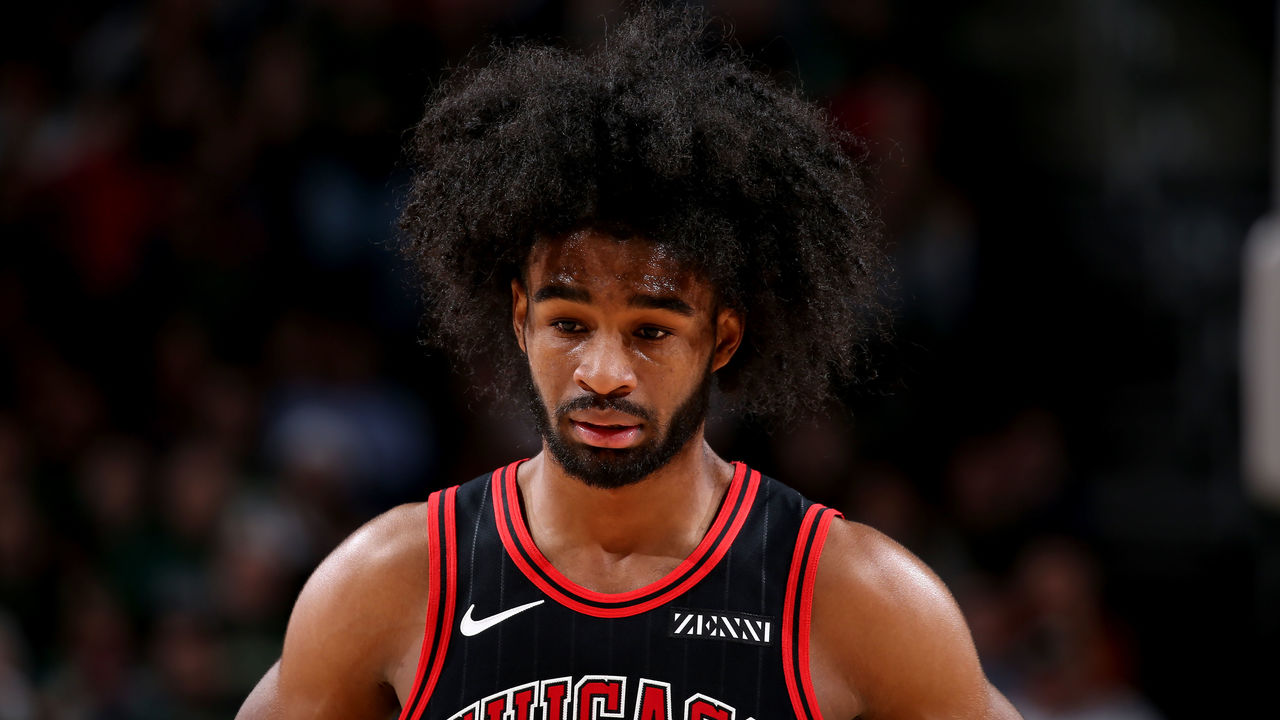 26. Chicago Bulls (4-9)
Previous rank: 26
Overreaction: Coby White will break away from the pack and earn Rookie of the Year honors. The Bulls point guard recently became the first rookie in NBA history to hit seven triples in a quarter, and he'll shoot his way past his competition.
27. New Orleans Pelicans (4-9)
Previous rank: 20
Overreaction: Zion Williamson appears on track to make his debut in about a month, but would the Pelicans be better off pulling a "Blake Griffin" with their recent No. 1 pick? Why not hold him out to ensure his body is entirely healthy, then unleash him in 2020-21 after adding another selection in next year's draft?
28. Washington Wizards (3-8)
Previous rank: 24
Overreaction: Rui Hachimura will surpass Yao Ming as Asia's greatest-ever player. The 6-foot-8 Japanese forward has been better than expected through 11 games for the Wizards, and unlike China's towering hoops icon, he has a body that isn't as likely to break down so quickly.
29. Golden State Warriors (2-12)
Previous rank: 29
Overreaction: The Warriors should continue to get creative with their use of Draymond Green. Let him run the point, as he did Sunday versus the Pels. Let him chuck 10 threes a night. With the team's playoff hopes dead on arrival, Steve Kerr should use this opportunity to push Green's limits.
30. New York Knicks (3-10)
Previous rank: 28
Overreaction: There are no overreactions with the Knicks. They are rebuilding - and bad. If anything, some have overestimated the organization's stability. Now, David Fizdale - known around the NBA as a well-respected player's coach - is inexplicably on the hot seat.