With a long preseason finally in the rearview, here are theScore's NBA Power Rankings heading into the 2019-20 campaign. Every two weeks until the end of the season, our hoops staff will compile and adjust accordingly.
1. Los Angeles Clippers
The Clippers are no longer L.A.'s ugly little sister. Kawhi Leonard and Paul George make them the team to beat, and it's difficult to envision them being stopped.
2. Milwaukee Bucks
Reigning MVP Giannis Antetokounmpo has been seeking shooting tips from new teammate Kyle Korver, which could give more reason to "Fear the Deer" this season.
3. Los Angeles Lakers
Sleep on the purple-and-gold at your own risk. After a near-yearlong dance, LeBron James and Anthony Davis are playing on the same team.
4. Philadelphia 76ers
The 6-foot-5 Josh Richardson is the shortest player in the Sixers' projected starting lineup. That alone is going to give teams nightmares this season.
5. Houston Rockets
With a high-usage playmaker in James Harden already in the fold, swapping out Chris Paul for Russell Westbrook feels like a downgrade in fit. However, there's no denying the degree of MVP-caliber talent at the Rockets' disposal.
6. Utah Jazz
One of last season's best defensive teams added a stud two-way point guard in Mike Conley and a premium shooter in Bojan Bogdanovic. This is Utah's best opportunity to reach the Finals since the Jerry Sloan era.
7. Denver Nuggets
The addition of Jerami Grant was one of the offseason's sneakiest moves. His ability to stretch the floor and defend multiple positions will pay dividends for the Nuggets.
8. Golden State Warriors
The Warriors' depth is spotty with several longtime reserves moving on, but Stephen Curry, Draymond Green, and D'Angelo Russell still form a formidable foundation. Klay Thompson may return late in the season as well.
9. Portland Trail Blazers
A conference finals return may be too much for the Blazers, who are still solid on paper. Competition in the West has increased tenfold, and Hassan Whiteside may not be enough to deputize for the injured Jusuf Nurkic.
10. Toronto Raptors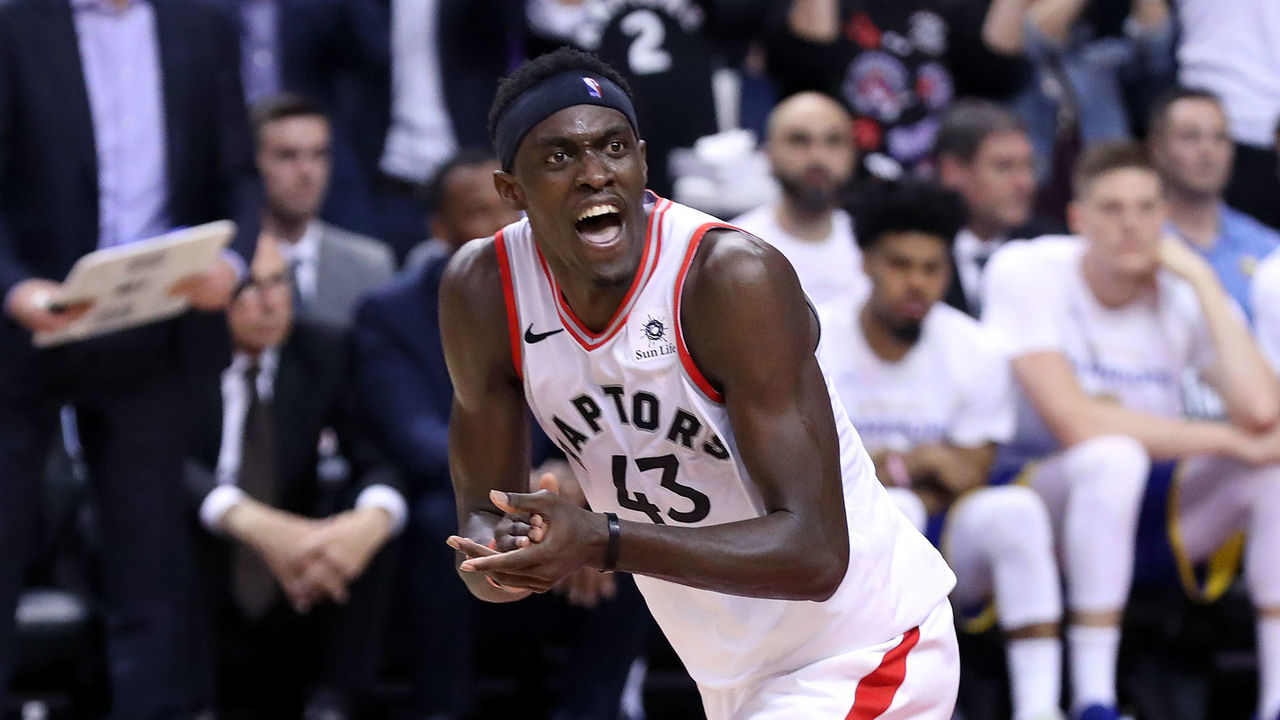 With Pascal Siakam and Kyle Lowry leading the way - and most of a unit that went 17-5 without Leonard last season returning - the NBA champs aren't a bad bet for 50 wins and the East's No. 3 seed.
11. Boston Celtics
Boston won't miss Kyrie Irving much thanks to Kemba Walker, but the Celtics need Jaylen Brown and Jayson Tatum to take that next step if they want to assume control of the East.
12. Brooklyn Nets
Caris LeVert was averaging nearly 20 points per contest before suffering a gruesome leg injury early last season. Playing alongside Irving could take his game to the next level.
13. San Antonio Spurs
The maestros of the mid-range are chasing the Spurs' 23rd consecutive playoff berth. Dejounte Murray returning from a one-year injury layoff is a boost.
14. Miami Heat
The Heat have treaded water in the five seasons since LeBron left, finishing with between 37 and 48 wins. With the Dwyane Wade retirement tour over, they can start looking to the future with Jimmy Butler leading the charge.
15. Indiana Pacers
The Pacers sat third in the East as late as March 15 last season. Victor Oladipo returning to full health will be key, as is Myles Turner making a leap and Malcolm Brogdon offsetting the loss of Bogdanovic.
16. New Orleans Pelicans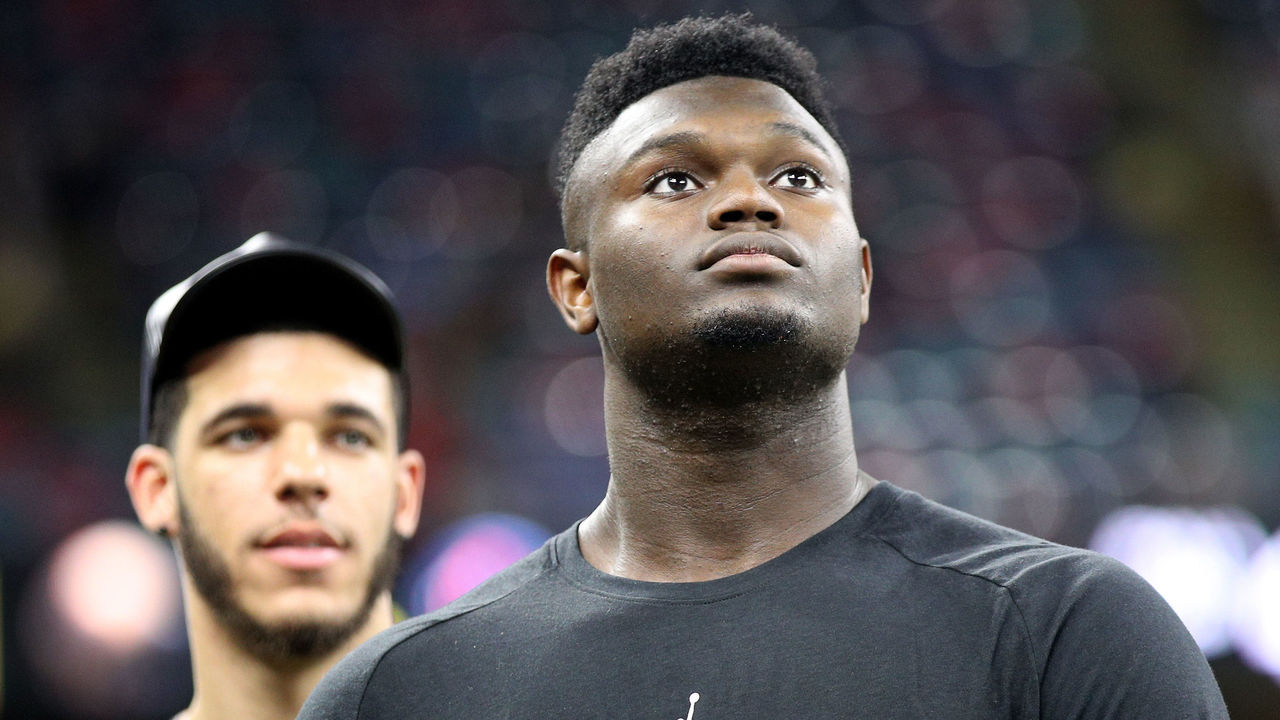 Once healthy, Zion Williamson will be the main attraction in the Big Easy this season. Yet, a long-awaited breakout for Lonzo Ball could turn out to be the biggest storyline.
17. Dallas Mavericks
Can the Mavs reach the playoffs in the loaded West? That remains to be seen, but Luka Doncic and Kristaps Porzingis will ensure Dallas' League Pass appeal remains strong.
18. Orlando Magic
With Steve Clifford inserted at head coach last season, the Magic saw a 17-win improvement (42-40) and their first playoff appearance since 2012. Further ascent will come down to successfully decluttering the team's overcrowded frontcourt.
19. Detroit Pistons
Detroit eked out a .500 record last season thanks to Blake Griffin's fantastic campaign as well as Andre Drummond's and Reggie Jackson's good health. Don't expect more than that mediocrity this year.
20. Sacramento Kings
Harrison Barnes' four-year, $85-million contract might be a bit too much, but he'll bring stability to a position that's seen a revolving door of players in recent seasons.
21. Minnesota Timberwolves
Unless former No. 1 pick Andrew Wiggins can improve his weaknesses - defense, passing, scoring efficiency - the Timberwolves will miss the postseason for the 15th time in 16 seasons.
22. Oklahoma City Thunder
The size of Paul's contract might keep him in Oklahoma City this season. It will be interesting to see how he helps the development of backcourt mate Shai Gilgeous-Alexander.
23. Atlanta Hawks
Atlanta added promising prospects De'Andre Hunter and Cam Reddish to a talented young core that could compete for a playoff spot this season.
24. Chicago Bulls
Zach LaVine wasn't happy about the Bulls wanting him to cut out his mid-range game, but it does suggest the team wants to prioritize winning again.
25. Memphis Grizzlies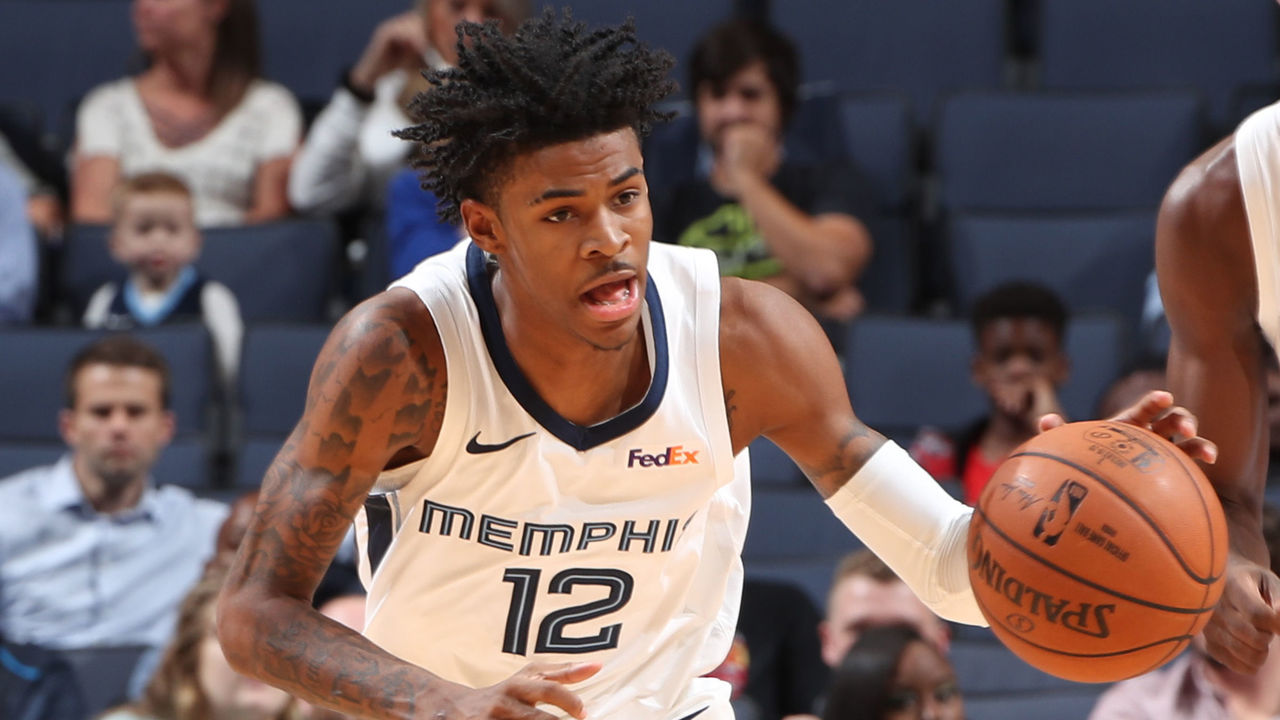 You're better off letting the nightly highlight shows cherry-pick the best moments of Ja Morant's rookie year.
26. Phoenix Suns
Ricky Rubio may be the point guard that Devin Booker and Deandre Ayton need. Unfortunately, the West is too strong for them to do much damage.
27. New York Knicks
Here's to hoping that rookie RJ Barrett gets some spacing to operate with the Knicks' glut of big men.
28. Washington Wizards
John Wall's return is nowhere on the horizon as the Wizards prepare for what will likely be another long season. At least Bradley Beal finally signed that extension.
29. Cleveland Cavaliers
Kevin Love is one of the league's most intriguing trade chips. At 31, he still has plenty in the tank but is entering the first season of a four-year, $120-million contract extension.
30. Charlotte Hornets
The Hornets own a .396 winning percentage since the franchise returned to Charlotte in 2004. They just lost their all-time leading scorer, so don't expect that number to improve much - or at all.