While a number of franchises became obvious contenders during a robust free-agent period, there could be more than meets the eye with some of the league's other teams.
Here are five sides that will punch above their weight this season:
New Orleans Pelicans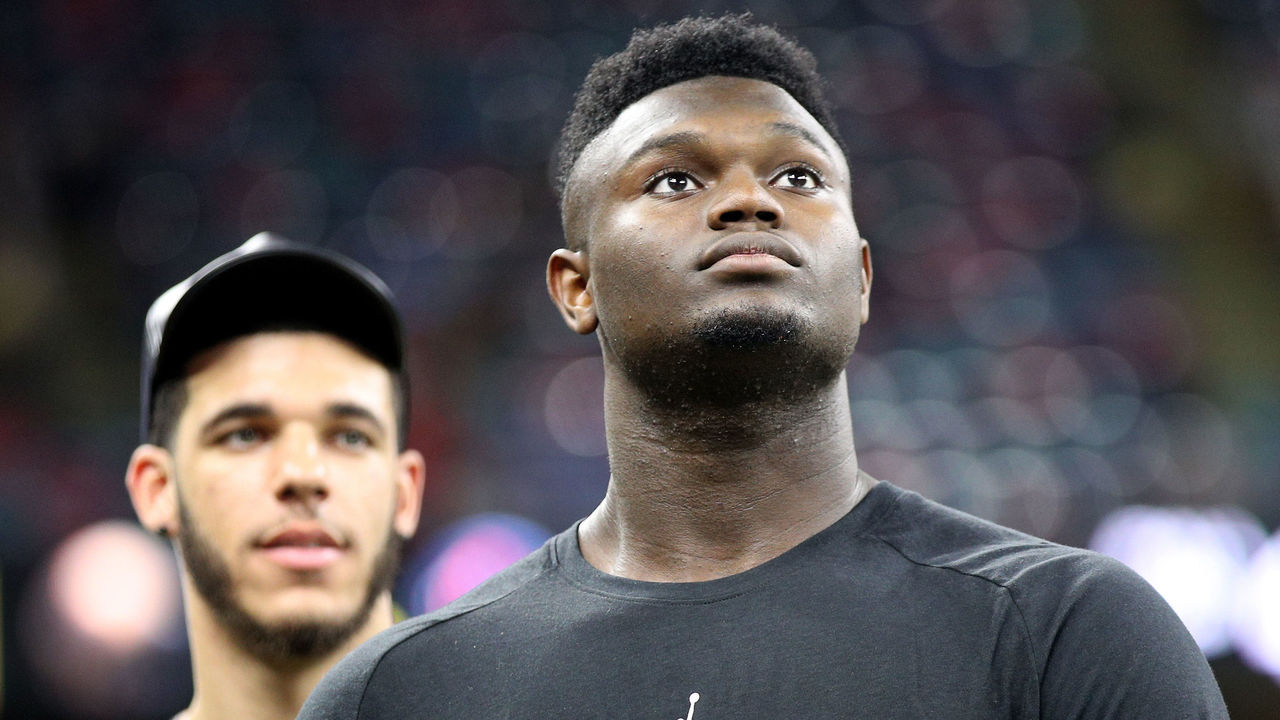 The loss of Anthony Davis hurts, but New Orleans is incredibly well-equipped to forget about him - and it will happen much sooner than many expect. Even with the Western Conference expected to be a nightmare this season, there's a strong case for the Pelicans sneaking into the playoffs.
Jrue Holiday, one of the most underrated players in the league, is a two-time All-Defensive team member who will be partnered with point guard Lonzo Ball, who can smother opponents with his 6-foot-6 frame. That combo might give the Pelicans one of the top five defensive backcourts in the league. Ball's addition will help offensively, too, as it'll free up Holiday for a host of new off-ball schemes. Furthermore, the trade that brought in Ball also supplied the Pelicans with Brandon Ingram and Josh Hart, giving them a supporting cast that any club would love to have.
Of course, the biggest reason for optimism in New Orleans is Zion Williamson, the No. 1 overall pick and a generational phenom who could take over the NBA in due time. It might sound crazy, but the lofty rookie comparisons to LeBron James may actually be conservative. With a year of college ball under his belt, Williamson is arguably more NBA-ready than James was in 2004.
Plus, there's more prime talent in New Orleans than just the names on the surface. In a move that slipped under everyone's radar, nine-year veteran Derrick Favors is now in the Big Easy after the Pelicans quietly capitalized on the Utah Jazz's cost-cutting measures. New Orleans also exercised its team option on 23-year-old center Jahlil Okafor, who rejuvenated his stagnant career by impressing when Davis sat out last season.
Chicago Bulls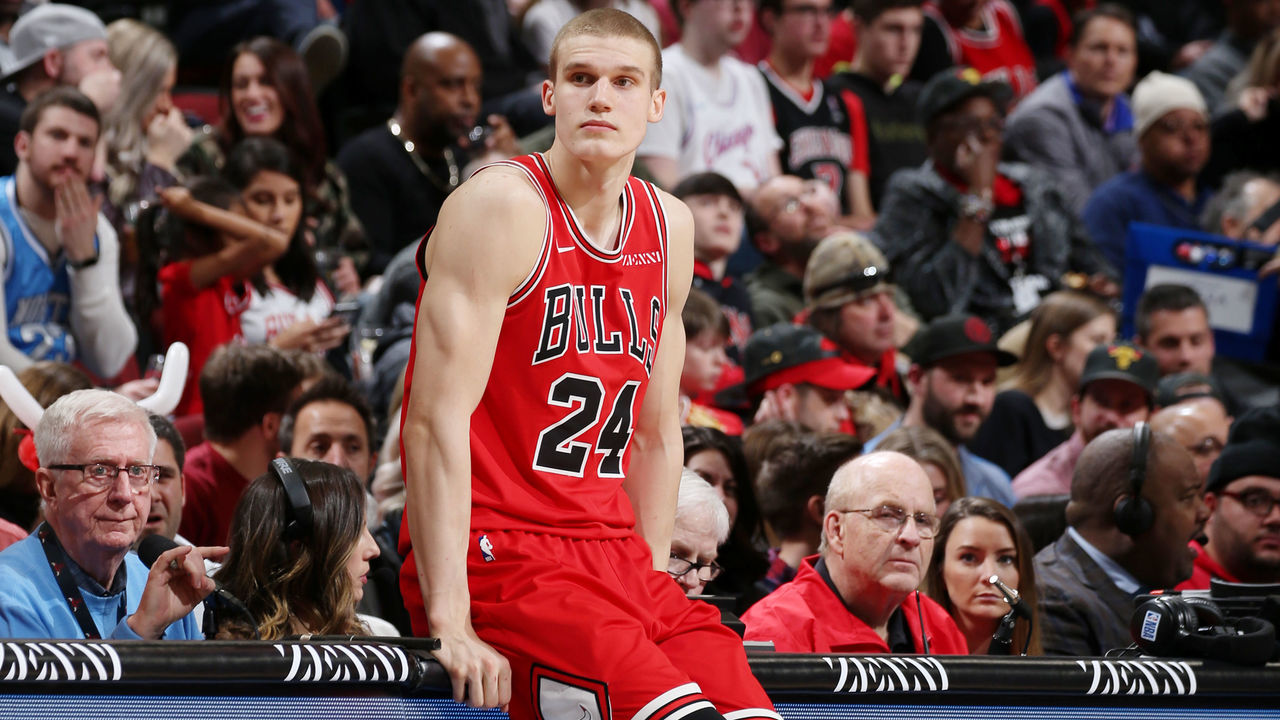 Thanks to a couple of brutal seasons, the Bulls have quietly pieced together a young, tantalizing squad heading into 2019-20.
Coby White, the seventh overall pick in this year's draft, was a consensus five-star recruit just over a year ago. He lived up to his billing at UNC with 16.1 points and 4.1 assists per game as a freshman, and he's been a standout performer during Chicago's preseason slate. How much court time White will see this year is still up in the air - the Bulls also added Tomas Satoransky this summer and still have Kris Dunn - but even having him lead the bench unit would mark a massive upgrade for the roster. Meanwhile, second-year center Wendell Carter Jr. is another rising talent.
Above all, the Bulls' fortunes this season will depend on franchise stars Zach LaVine and Lauri Markkanen - or more specifically, their health. Lavine, who's now nearly two years removed from his ACL tear, was hampered last season by ankle and leg injuries and missed 19 games, but he still recorded career-high averages in points (23.7), rebounds (4.7), and assists (4.5).
Markannen missed the first 23 games of 2018-19 with an elbow sprain and was later shut down in March after a heart scare. But in the 52 games he played, the Finnish sophomore averaged nearly a double-double with 18.7 points and nine rebounds. If everybody can stay healthy this year, it isn't far-fetched to believe the Bulls can defy their low expectations and bring playoff basketball back to the Windy City.
Phoenix Suns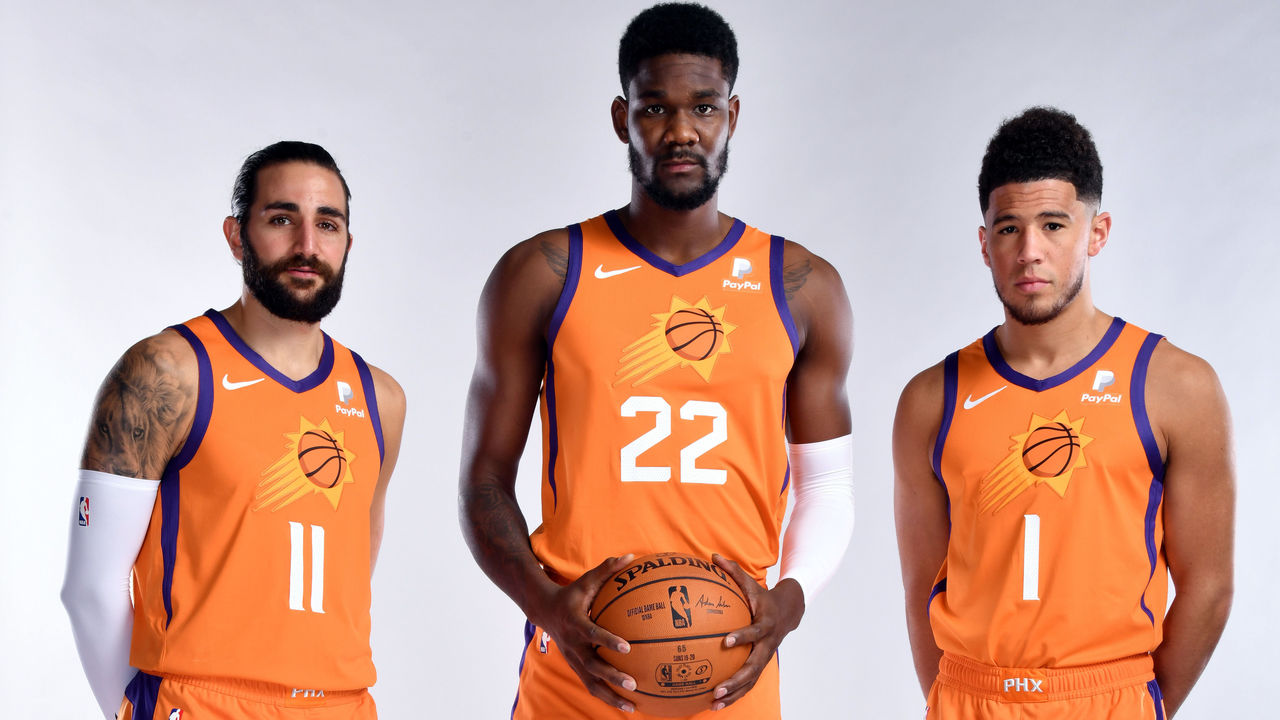 The Suns have not been a model franchise since the "Seven Seconds or Less" era, but it's a new day in the desert.
Throughout his four-year career in Phoenix, franchise star Devin Booker hasn't had a convincing selection of point guards to play with. The Suns did pair him with Eric Bledsoe for two-and-a-half seasons, but Bledsoe is most effective with the ball in his hands. That clashes with Booker, who's quickly blossomed into one of the best pure scorers in the league. That's why Phoenix's free-agent signing of Ricky Rubio - who's known as a pass-first offensive catalyst - was the perfect bit of summer business.
Rubio's style of play will benefit other teammates as well. Last year's No. 1 pick, Deandre Ayton, averaged 16.3 points and 10.3 rebounds as a rookie, and he's set to take another step forward in his sophomore year. How big of a step will depend on his cohesion with Rubio, but based on examples of the point guard's work with Rudy Gobert in Utah, Ayton should get tons of easy baskets and develop at a sprinting speed.
Beyond those players, the Suns actually possess sneaky-good depth. They will get a full season of Kelly Oubre Jr., whose 40 games in Phoenix last year marked the best stint of his career. Dario Saric gives the team spacing at the four, which also complements Ayton down low. And, with Rubio in the mix, Tyler Johnson will get to lead an enticing bench unit that should also feature Frank Kaminsky, Mikal Bridges, and Aron Baynes.
Dallas Mavericks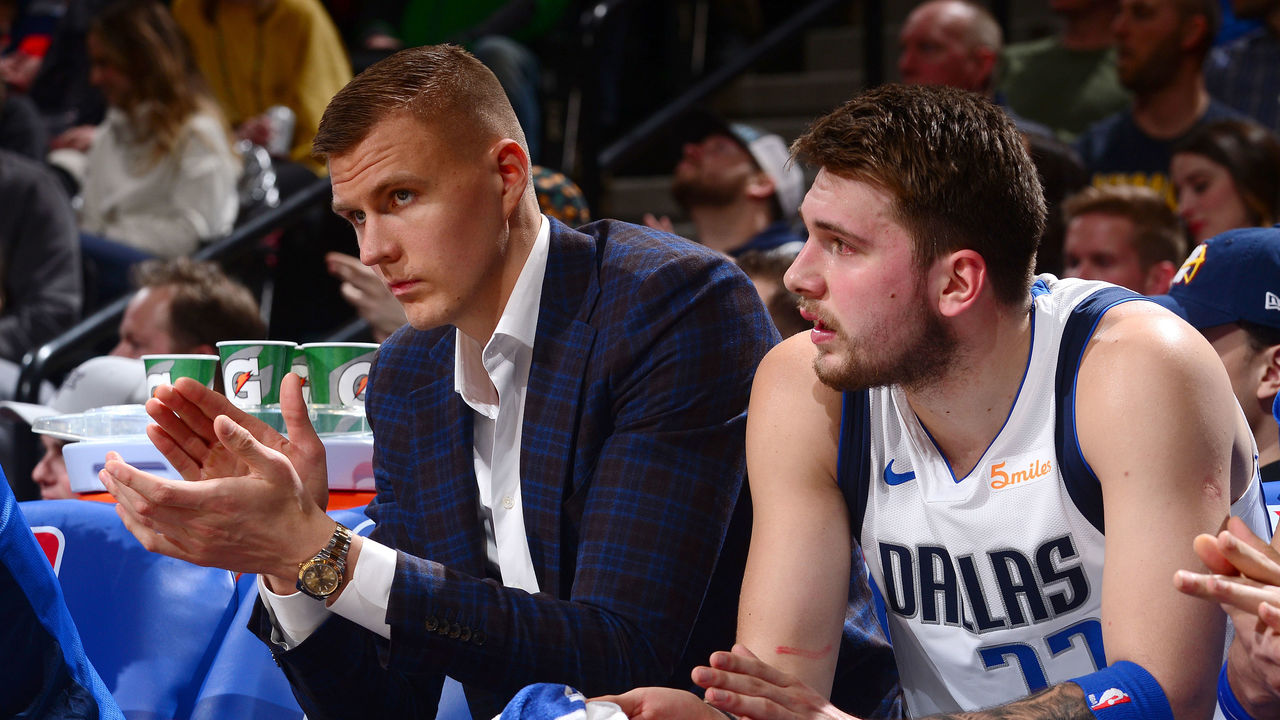 With longtime franchise icon Dirk Nowitzki now retired, the Mavericks are set to usher in a new era that's headlined by a pair of other generational European talents.
After tearing his ACL in what became his final game with the New York Knicks, Kristaps Porzingis is finally healthy again. Head coach Rick Carlisle has cautioned that the team may ease the 7-footer back slowly, but Porzingis and his strengths will still fuel an abundance of Mavericks wins, even if he sits out for a quarter of the season.
Plus, Dallas will be in exceptionally good hands when Porzingis can't go. Luka Doncic, who's arguably the best player from the 2018 draft, quickly established himself as a nightly triple-double threat after starring in Europe. At just 20 years old, he'll only continue to get better.
The Mavericks won't just catch opponents off-guard; they'll also be incredibly fun to watch. Delon Wright was an underrated offseason pickup who can initiate the offense and has the size to guard multiple positions. Seth Curry, who has emerged from his older brother's shadow, is a sharpshooting role player who's now back in Dallas, where he played his best basketball in 2016-17.
Oklahoma City Thunder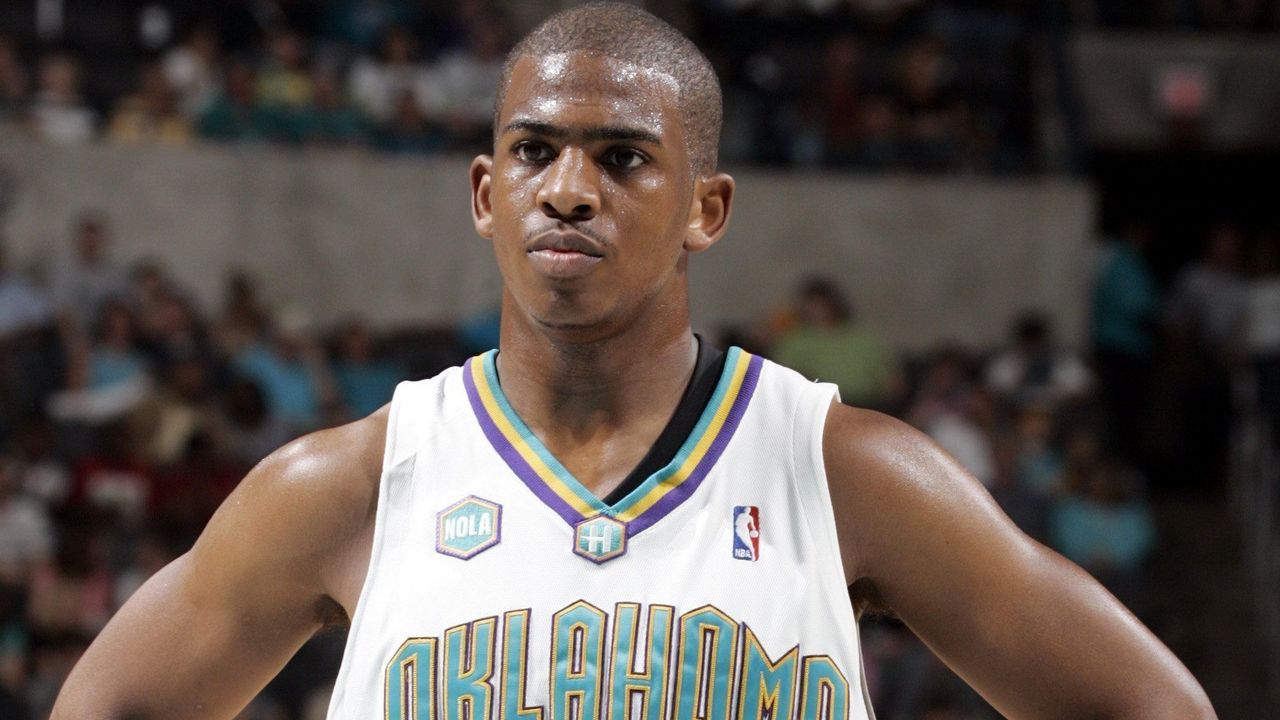 Predicting the Oklahoma City Thunder to turn heads in 2019-20 comes with an important caveat: It'll happen if the Thunder, against all conventional wisdom, hold on to Chris Paul for the entire season.
General manager Sam Presti made it clear that OKC won't chase a championship anytime soon when he parted with both Russell Westbrook and Paul George in the offseason, but having Paul complicates that long-term plan in a good way.
After he was overshadowed by James Harden in Houston, people quickly forgot that Paul is still incredibly good, even at age 34. And though he won't lead a team in scoring anymore, the nine-time All-Star is still immensely proficient at making everyone around him better - something that Westbrook, despite his individual prowess, isn't as effective at doing. Alone, Paul wouldn't make much of a difference, but his pick-and-rolls/pops with OKC's new frontcourt combo of Danilo Gallinari and Steven Adams should be a nightmare to defend.
Meanwhile, Shai Gilgeous-Alexander, who was acquired alongside Gallinari in the George swap, projects to be a star. While he was mildly inconsistent, the Canadian guard's rookie year with the Clippers was a welcome surprise, and he'll give OKC another facilitator when Paul's not around - both now and in the future.
Finally, Andre Roberson, one of the most vaunted wing defenders in the league when healthy, is now fully recovered from the torn patellar tendon that cost him nearly two full seasons. His presence will help mitigate the loss of George on defense, though the team is understandably playing it safe with Roberson as they prepare for the season.
The Thunder may not sneak into the playoffs, but they'll be much better than many anticipate.