For all of Duke basketball's accomplishments in the Mike Krzyzewski era - five national championships, 12 Final Fours, and 65 players drafted into the NBA - this will be a first.
Barring the biggest surprise in NBA draft history, Zion Williamson will go first overall to the New Orleans Pelicans on June 20. Two picks later, R.J. Barrett is expected to land with the New York Knicks. Cam Reddish, too, will likely find an NBA home somewhere in the top 10.
If so, it would mark just the second time in history that one school sees three former players come off the board in the first 10 picks.
Only Florida, which had Al Horford, Corey Brewer, and Joakim Noah go third, seventh, and ninth overall, respectively, after delivering back-to-back titles, has done it before.
The Blue Devils only reached the Elite Eight of the NCAA Tournament this year, but their super trio seems likely to add this distinction to the school's legacy.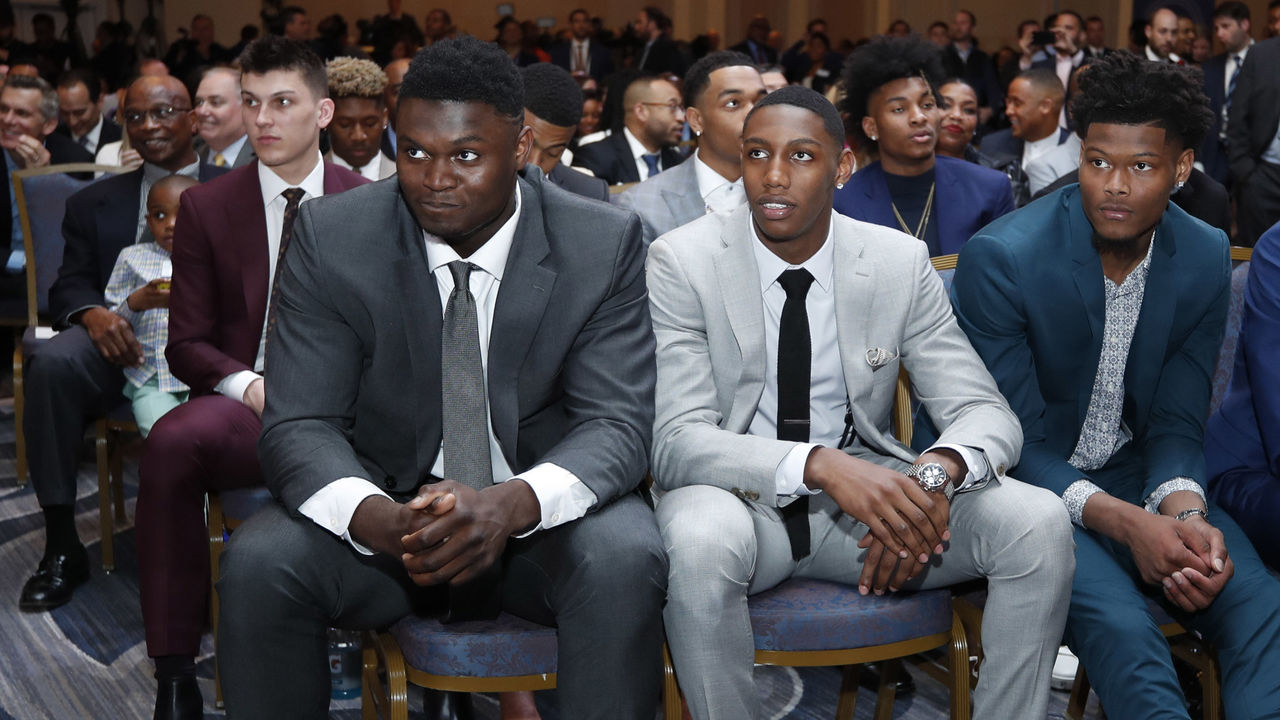 What happens after that is no guarantee. But with a generational star at the top, it begs the question: Could the Williamson-Barrett-Reddish trio go down as one of the best single draft classes from one school of all time?
And whether or not Reddish goes in the top 10, Duke's trio will likely be the eighth such group from a single school to be selected in the lottery since that process was instituted in 1985.
Here's how the other seven - including two quartets - have panned out in the NBA, sorted by All-Star appearances:
2010 Kentucky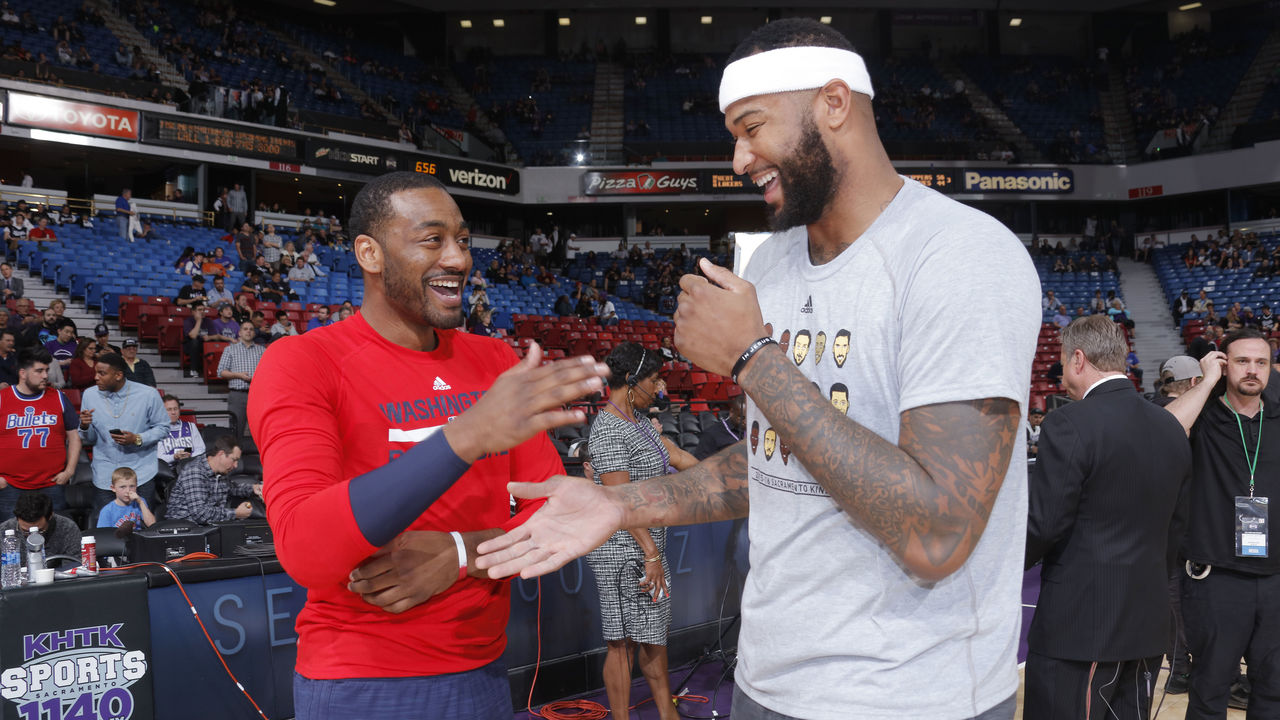 The picks: John Wall (No. 1, Washington Wizards), DeMarcus Cousins (No. 5, Sacramento Kings), Patrick Patterson (No. 14, Houston Rockets)
The result: Wall and Cousins were both near the top of the league at their positions a few years ago, although they've endured their share of recent injuries. Wall averaged a double-double in three consecutive seasons, earning third-team All-NBA honors in 2017. Cousins has been a second-team All-NBA pick twice. Patterson, meanwhile, has enjoyed a nine-year career as a bench player with Houston, Sacramento, Toronto, and Oklahoma City.
All-Star appearances: 9 (5 for Wall, 4 for Cousins)
2007 Florida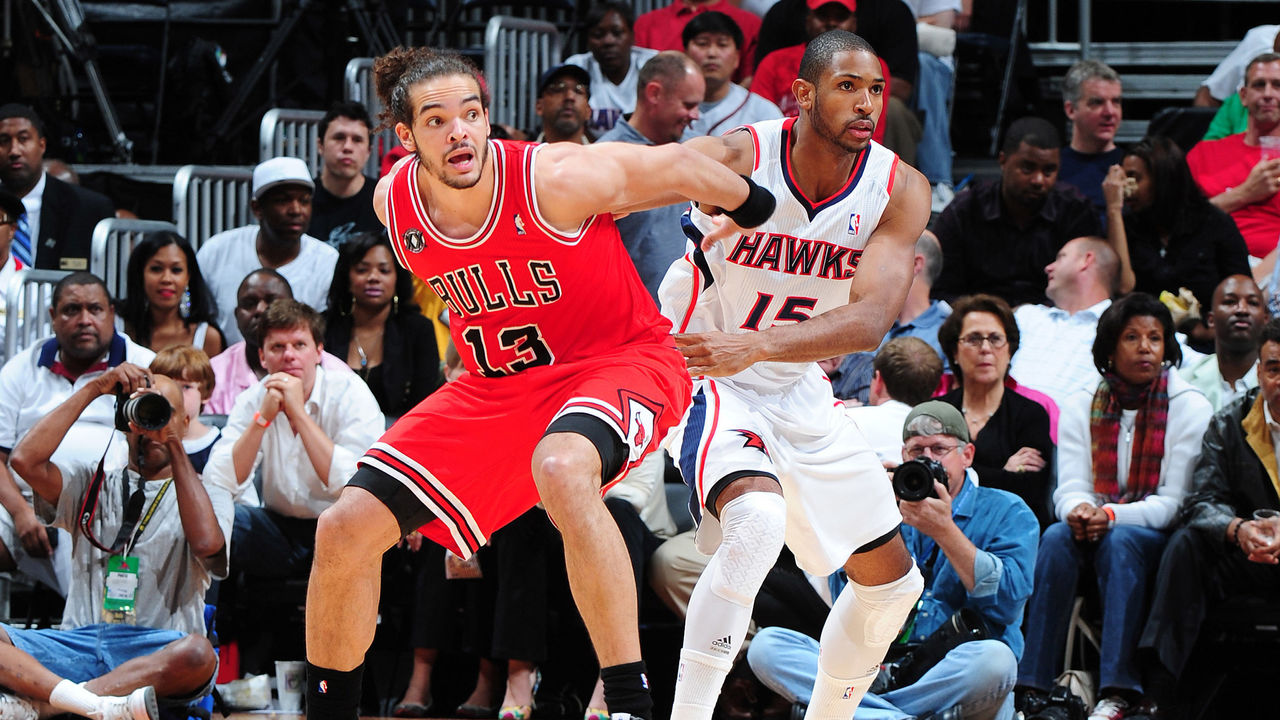 The picks: Al Horford (No. 3, Atlanta Hawks), Corey Brewer (No. 7, Minnesota Timberwolves), Joakim Noah (No. 9, Chicago Bulls)
The result: The aforementioned Gators trio won two national championships under coach Billy Donovan, and each player has enjoyed a lengthy NBA career. Horford is the most accomplished pro of the three, as he's averaged 14.1 points and 8.4 rebounds while reaching five All-Star games in 12 seasons. Noah, who was part of a few talented Bulls teams, was named Defensive Player of the Year in 2014. And Brewer, who spent time this season with Philadelphia and Sacramento, has scored more than 7,000 career points and won a championship with the Mavericks in 2011.
All-Star appearances: 7 (5 for Horford, 2 for Noah)
2015 Kentucky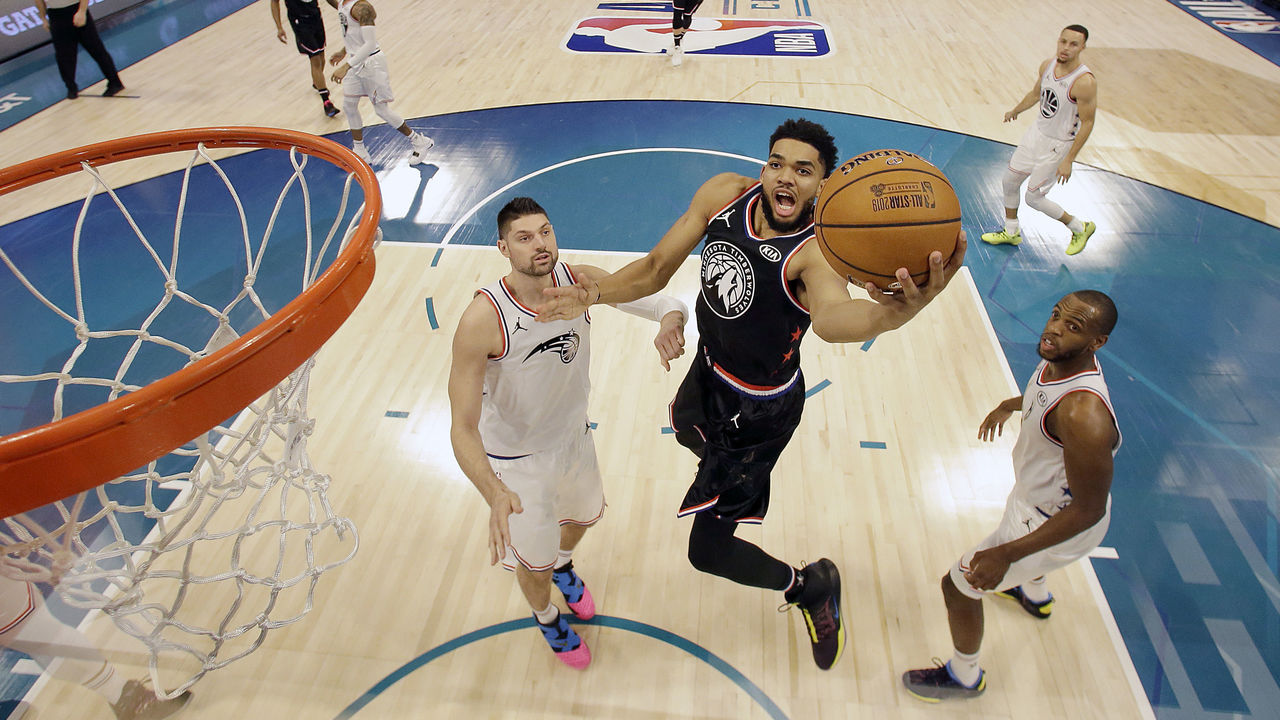 The picks: Karl-Anthony Towns (No. 1, Minnesota), Willie Cauley-Stein (No. 6, Sacramento), Trey Lyles (No. 12, Utah Jazz), Devin Booker (No. 13, Phoenix Suns)
The result: Towns has lived up to his billing as a No. 1 overall pick by averaging 22.3 points and 11.9 rebounds over four seasons. Booker's increased his scoring every year - averaging 26.6 per game in 2018-19 - but needs the Suns to start winning. Cauley-Stein is also coming off his best season, in which he started 81 games, while Lyles is now coming off the bench for the Denver Nuggets.
All-Star appearances: 2 (Towns)
1999 Duke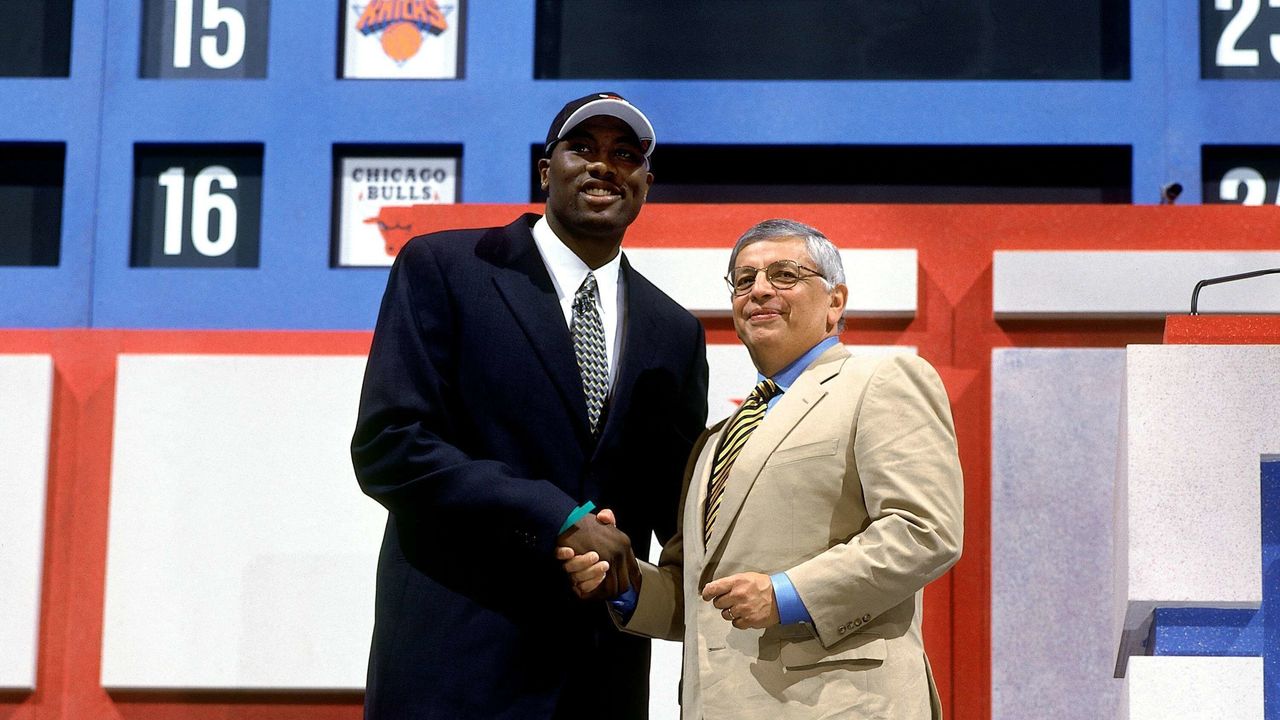 The picks: Elton Brand (No. 1, Chicago), Trajan Langdon (No. 11, Cleveland Cavaliers), Corey Maggette (No. 13, Orlando Magic)
The result: The first team to produce three lottery picks in the same draft was Duke after the 1998-99 squad went 37-2 and lost in the national championship game to Richard Hamilton's Connecticut side. Brand, now the general manager of the 76ers, averaged 15.9 points and 8.5 rebounds over a 17-year career with the Bulls, Clippers, 76ers, Mavericks, and Hawks. Maggette averaged 16 points in 14 seasons, eight of them with the Clippers. Langdon's NBA playing days lasted just 119 games and three seasons before he went overseas, although he was recently named general manager of the Pelicans.
All-Star appearances: 2 (Brand)
2017 Kentucky
The picks: De'Aaron Fox (No. 5, Sacramento), Malik Monk (No. 11, Charlotte Hornets), Bam Adebayo (No. 14, Miami Heat)
The result: Judgment is still being withheld for this group, which just completed its second NBA season. Fox improved immensely in Year 2, averaging 17.3 points and 7.3 assists, while Adebayo continued to command more minutes in Miami. However, Monk hasn't been able to translate his offense from college, shooting just 33.5 percent from 3-point range in two NBA seasons.
All-Star appearances: None
2012 North Carolina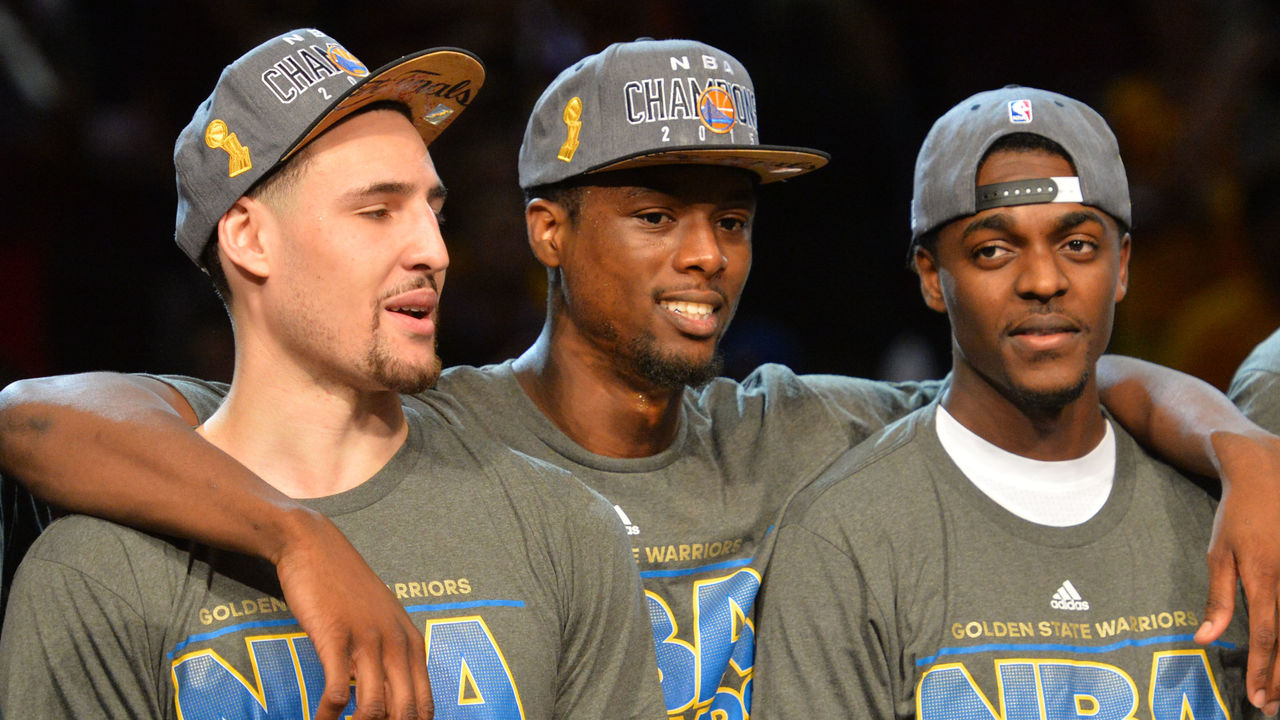 The picks: Harrison Barnes (No. 7, Golden State Warriors), Kendall Marshall (No. 13, Phoenix), John Henson (No. 14, Milwaukee Bucks)
The result: Two-thirds of this trio remains in the NBA. Barnes, the most accomplished of the three, has averaged 68 starts per season and was part of Golden State's championship team in 2015. Henson started 69 games for Milwaukee last year, but was dealt to Cleveland this season and never appeared in a Cavs uniform because of injury. While Marshall had his moments during the 2013-14 season with the Los Angeles Lakers, he went back to school in 2017 and rejoined his alma mater as a student assistant coach this past season.
All-Star appearances: None
2005 North Carolina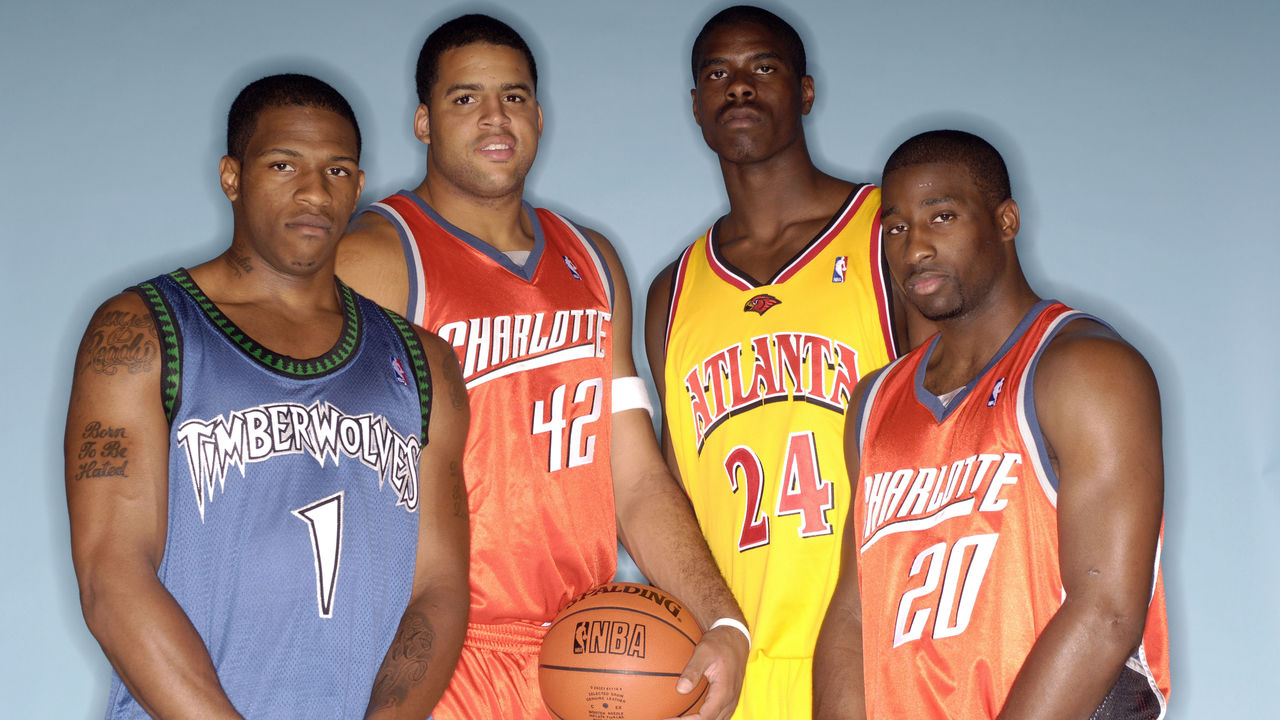 The picks: Marvin Williams (No. 2, Atlanta), Raymond Felton (No. 5, Charlotte Bobcats), Sean May (No. 13, Charlotte), Rashad McCants (No. 14), Minnesota
The result: A mixed bag. This group entered the NBA with high expectations after winning a national championship. None of them became a star, but Williams and Felton both remain in the league 14 years later and played valuable veteran roles with Charlotte and Oklahoma City, respectively, this season. May and McCants, however, were both out of the NBA by 2010. The former made just 25 career starts, averaging 6.9 points per game, while the latter averaged 14.9 points for Minnesota in 2007-08 but would play just one more season in the league.
All-Star appearances: None