Not exactly how Kevin Durant would have envisioned losing this one.
With the Minnesota Timberwolves and Golden State Warriors knotted 130-130 in overtime and Minnesota attempting to inbound with 0.5 seconds left, Durant was whistled for a contentious off-the-ball foul, allowing Karl-Anthony Towns to win the game from the free-throw line.
Durant, known on Instagram as "easymoneysniper," wasted little time delivering his take on referee Leon Wood's call.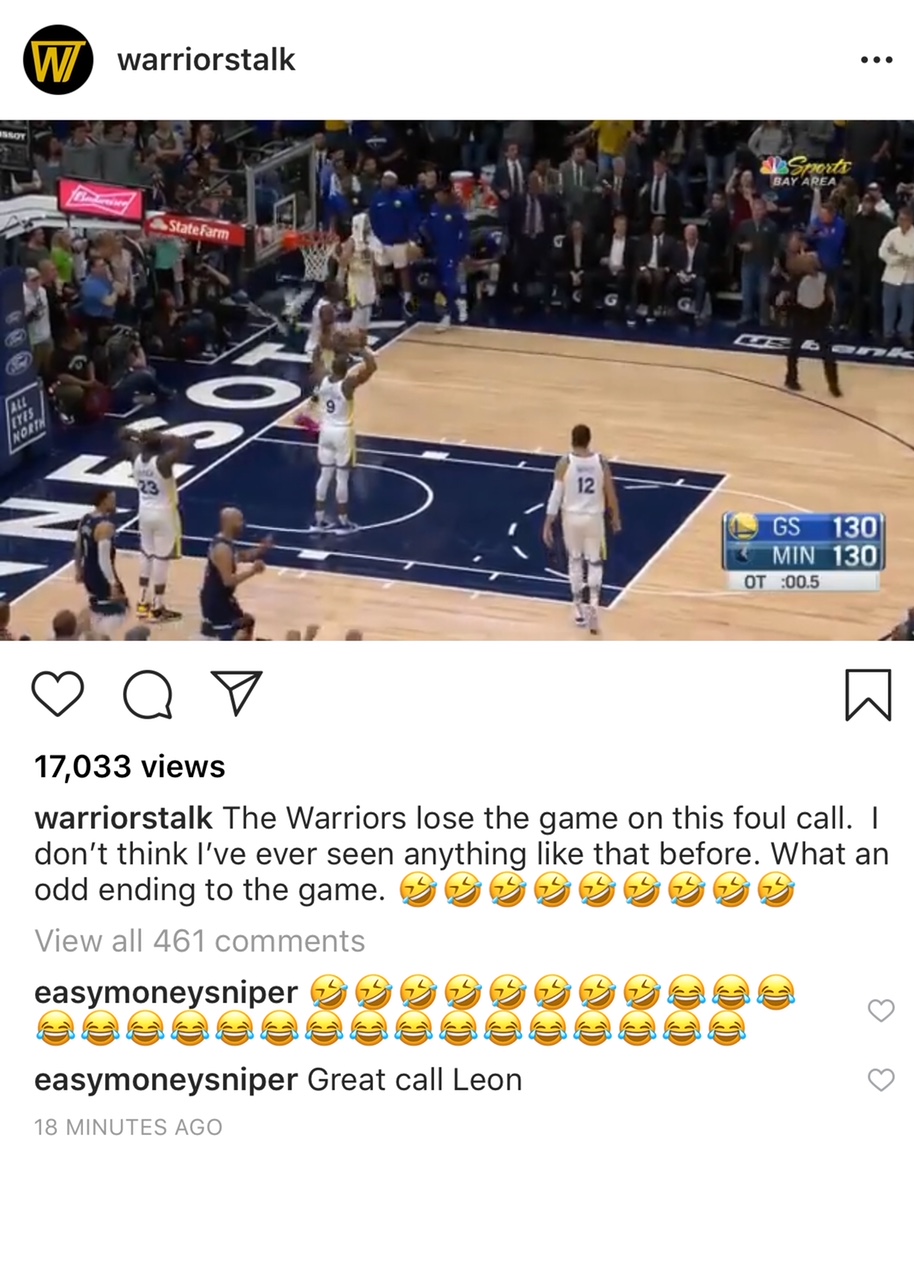 Asked for his opinion of the official's final call, Warriors head coach Steve Kerr offered his own tongue-in-cheek assessment.
"You mean when the lob was going 10 feet over his head? I don't think I've seen that," he said postgame, according to Logan Murdock of NBC Sports.
Durant's disputable foul was just one link in a chaotic chain of events during the final seconds of Friday's contest, a sequence kicked off by another controversial whistle involving the forward.
With 5.8 seconds to go, Durant thought he had a chance to take the lead on a free throw after being fouled on a successful 3-pointer. Instead, the referees ruled that Durant had been fouled prior to entering his shooting motion, meaning Golden State had to inbound it again.
Marat Kogut, the official who deemed the infraction a non-shooting foul, earned his own facetious evaluation from Durant.
"He was the best player on the floor tonight," Durant told reporters, according to The Athletic's Anthony Slater. "He's so good with his whistle he knew they were going to foul me and he called it right before I shot the ball. He's one of the greatest refs of all time."
That second inbound led to an improbable, game-tying 3-pointer from Stephen Curry, who visibly taunted the referees as he ran back down the court. The Warriors' euphoria was short-lived, however, as Durant was whistled for the decisive foul on the very next play.