Kobe Bryant once summed up his approach to personal relationships as follows: "Friends come and go, but banners hang forever."
With five championships on his resume, it's hard to argue with the results, but not every player shares his philosophy.
Look around the NBA and you'll see plenty of friendships - most between teammates, but many others among opponents. The most famous quartet of pals in professional sports even has its own nickname; a classic offseason vacation photo led to LeBron James, Carmelo Anthony, Chris Paul, and Dwyane Wade being collectively dubbed the Banana Boat.
Former Toronto Raptors teammates Kyle Lowry and DeMar DeRozan, who were broken up after DeRozan was dealt to the San Antonio Spurs, are considered two of the closest friends in the league. Earlier this season, savvy viewers spotted Lowry performing his part of the old pregame routine he'd developed with DeRozan.
Asked about the gesture, Lowry responded: "He's always going to be my best friend."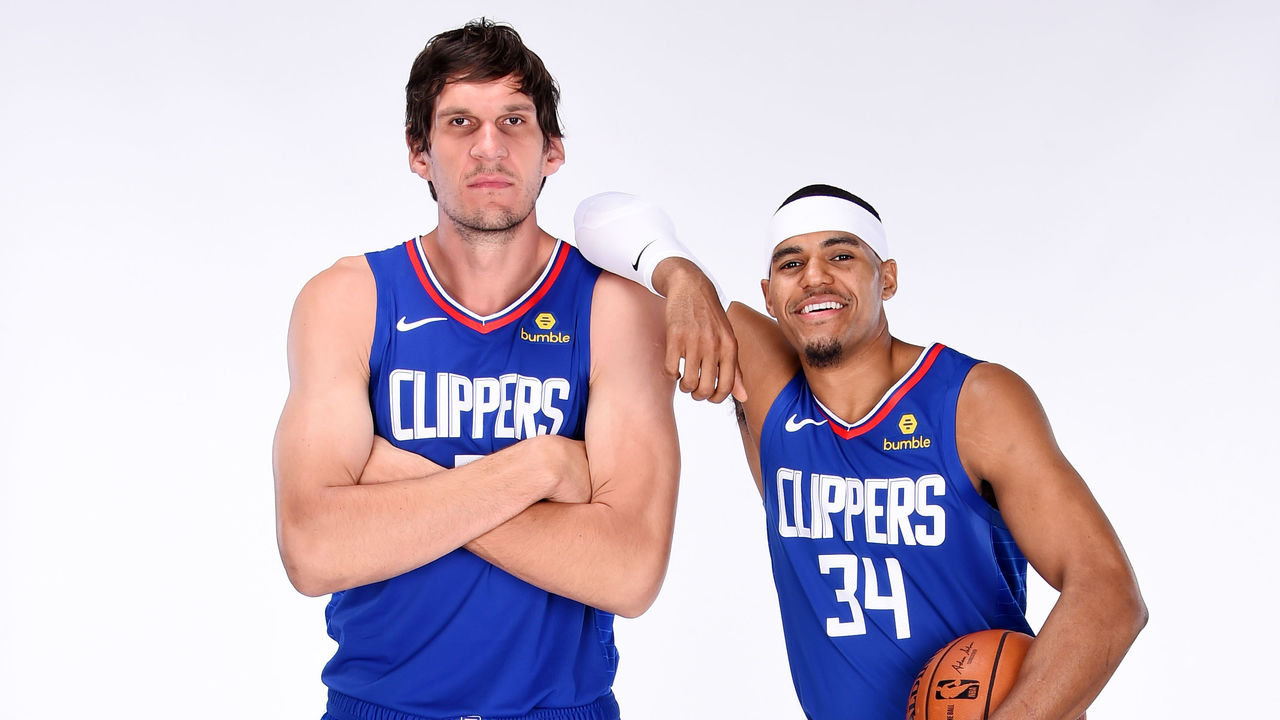 And then there's the Los Angeles Clippers' pairing of towering center Boban Marjanovic and affable forward Tobias Harris, known colloquially as Bobi and Tobi. They've assumed the mantle of the league's best-known BFFs, and have gone into great detail about what makes their kinship work.
Building friendships in the locker room may feel secondary to the real goal of being in the NBA: making millions of dollars and competing for banners that, as Bryant stated, will hang forever. But according to a study conducted by global health service company Cigna earlier this year, there's a loneliness epidemic in the United States, and the workplace presents one of the best opportunities to alleviate the problem.
Shasta Nelson, the author of "Frientimacy: How to Deepen Friendships for Lifelong Health and Happiness," says there's no better place for NBA players to form meaningful friendships than the locker room.
"Our loneliness doesn't come from not having social skills or being around people. It's because most of us don't really get known," Nelson said. "For an NBA player in the spotlight, the public has an image of them, but most of them probably don't feel known. That's why it's important to build friendships with people where they can ... let their guard down and be themselves."
Raptors guard Danny Green agrees.
"The locker room is a comfortable space," Green said. "We're all cut from the same cloth. You're sharing this space with people who have a lot of similarities and are very like-minded."
Veteran Philadelphia 76ers guard JJ Redick added: "We're all very similar socioeconomically and also in our habits, and we find commonality in that."
But just because a locker room is a private space for public figures who share obvious similarities doesn't mean it's the easiest place to forge relationships.
Is making friends harder for literal losers?
Nelson details three requirements for friendship intimacy, which creates satisfying and healthy friendships: positivity, consistency, and vulnerability. Positivity, as she defines it in this context, means maintaining a ratio of at least five positive interactions for every negative one.
The NBA offers many chances for positive interactions every day, from greeting one another with an elaborate personalized handshake (as the Cleveland Cavaliers did the last few years) to picking up a teammate after he's fallen to the floor on a hard foul.
Nelson acknowledges this, but she believes that being on a winning team significantly tilts the scale, creating a climate that's more conducive to positivity - and, therefore, healthy friendships.
"On winning teams, you can celebrate a lot more comfortably," Nelson explained. "You can express gratitude and you can laugh together more."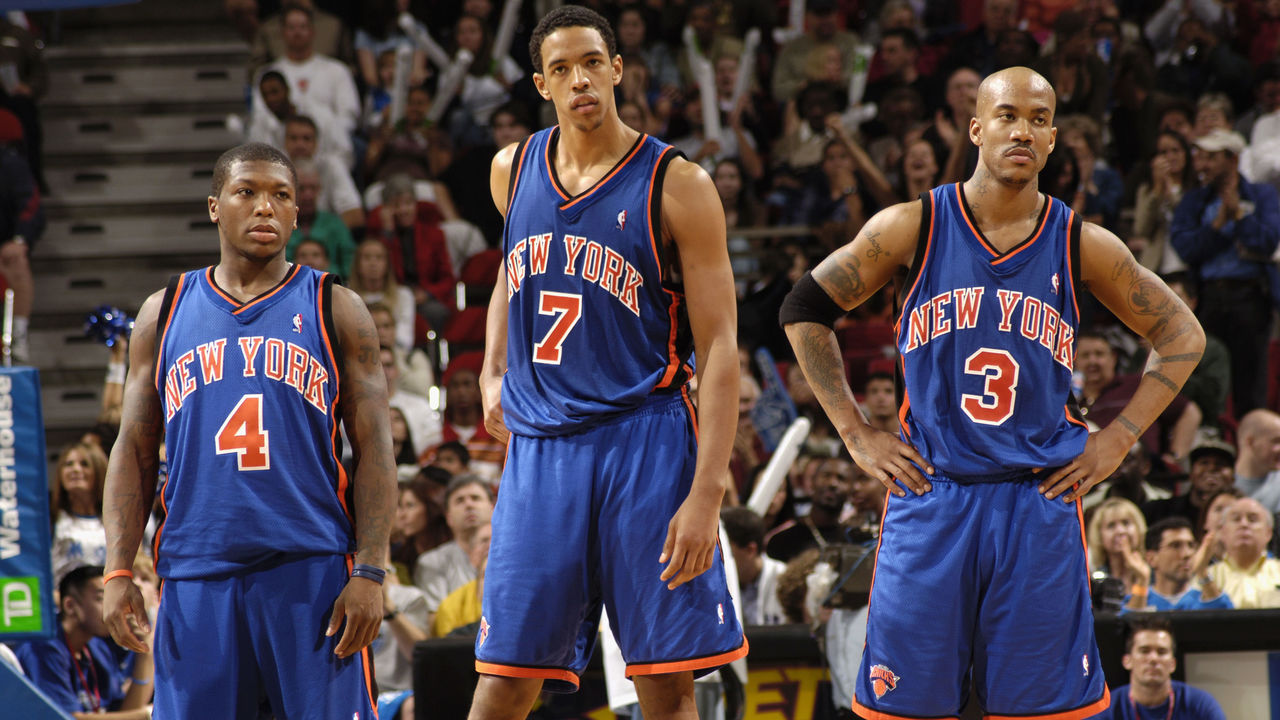 As a rookie in 2005, Channing Frye joined a Knicks team that was on its way to a fifth consecutive losing season. It was not the most positive, or most social, environment.
"In college, guys are like a brotherhood. It's a family thing," Frye said. "I was disappointed when I came into the league that you don't have these relationships."
Charlotte Hornets forward Marvin Williams suggests the composition of the locker room has a significant influence, regardless of a team's record.
"Most colleges will usually recruit the same type of guys," Williams said. "In an NBA locker room, you never know what you're going to get."
Frye believes it's up to an organization to create a culture in which players can have positive interactions, pointing to the Spurs as the perfect example of a team that's established an environment where meaningful friendships can form.
Gregg Popovich regularly organizes team outings with his players and encourages open discussion in the locker room about any topic. Green, who joined the Raptors this offseason following eight seasons in San Antonio, agrees with Frye.
"The atmosphere was so professional that it could be stiff at times," Green said. "But they made it easy for everyone to just focus on basketball and do our jobs. It also made it easy to be around one another and to bond with teammates."
It's a bit of a chicken-or-egg proposition: Does winning make it easier for players to become friends, or does friendship make it easier for teams to succeed?
"The communication of the best teams is top-notch," Frye said. "But we can't talk that way with each other if we're just talking about basketball all the time."
Developing consistency off the court
Nelson's second factor for a healthy friendship is consistency. This includes the hours logged. As friends build a history together, they can develop trust and feel safe.
Never mind figuring out how to have more positive than negative interactions with your teammates - often, the challenge is having any meaningful, personal interactions at all.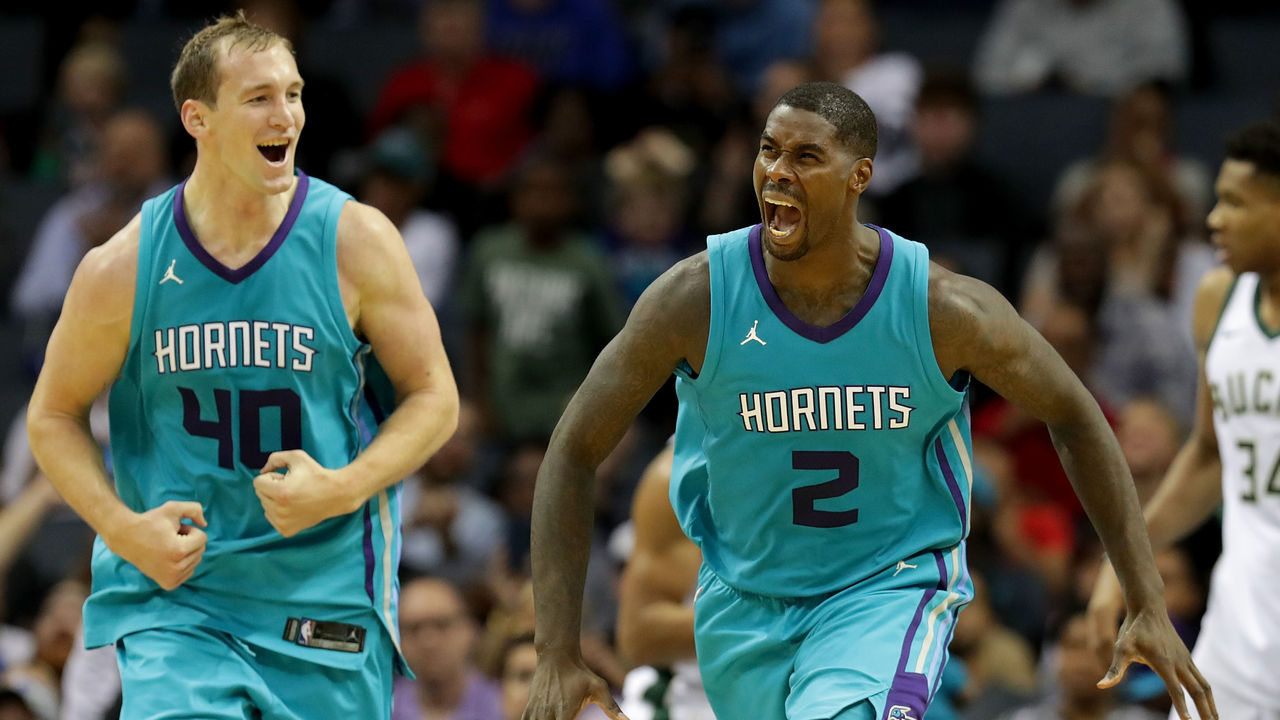 "In college, (teammates) would practice together, lift weights together, eat together, go to study hall together," Williams said, pointing to Cody Zeller in the Hornets' locker room. "In the NBA, I'll practice with Cody today, and I might not see him again until the game tomorrow."
As in many other workplaces, age differences between co-workers can make it hard for them to get together. Redick regularly commutes between Brooklyn, where he lives with his wife and kids, and Philadelphia, where he plays. There's not a lot of time for fraternizing.
"My lifestyle has changed," Redick said. "I'm getting older and every one of my teammates is getting younger. I can have a great relationship with the guys (in the locker room), but my wife and kids are my No. 1 priority."
For C.J. Miles, getting older meant he had more in common with his teammates. In 2014, when Miles joined the Indiana Pacers, he quickly became close with George Hill and Ian Mahinmi.
The trio bonded partly because they were all entering the same phase in their lives: getting married, having kids, and dealing with new responsibilities off the court. The wives also became close, and when Miles found out Hill and Mahinmi also lived in Texas during the offseason, their friendship became more consistent, as they logged hours with each other year-round.
Mahinmi, who has his own fashion brand, designed the suits for the groomsmen in Hill's wedding. The three still spend a lot of time together every summer even though they're no longer teammates.
"Those are friendships where we'll be sitting on a porch together in 20 years," Miles said.
When it's not possible to be consistent in person, NBA players - like everyone else - have figured out how to interact with their friends from a distance: group chats.
Frye, who famously started a group chat that helped bond the Cavs during their 2016 championship season, is currently in six group chats involving current and former teammates.
"I love being on text chains," Frye said. "When I'm at the house, chillin', riding a bike, doing some cardio, that's when I get my text chains in."
Though Williams is in at least three group chats, it sounds like he prefers to build his friendships one on one.
"I never start them but somehow I'm always included," Williams said. "Most of the time when I'm in there I'm just laughing. I don't really contribute much."
Growing up and opening up
Nelson's third requirement for a healthy, fulfilling friendship is vulnerability, which can be demonstrated by the way people share and talk about their history and what's happening in their personal lives.
"In Western culture, we don't socialize men to practice vulnerability very often," Nelson said. "They don't become close to other people because they're not sharing their stories and history with one another, and getting to know each other on a deeper level."
That kind of sharing can be difficult, especially for young players, who are still adapting to the NBA lifestyle and are often focused on earning a more permanent spot in the league. In Miles' experience, younger players usually don't open up as much.
Seven players on the Raptors' active roster are 25 or younger. Miles, who turned 31 in March, believes it's important to make them feel included.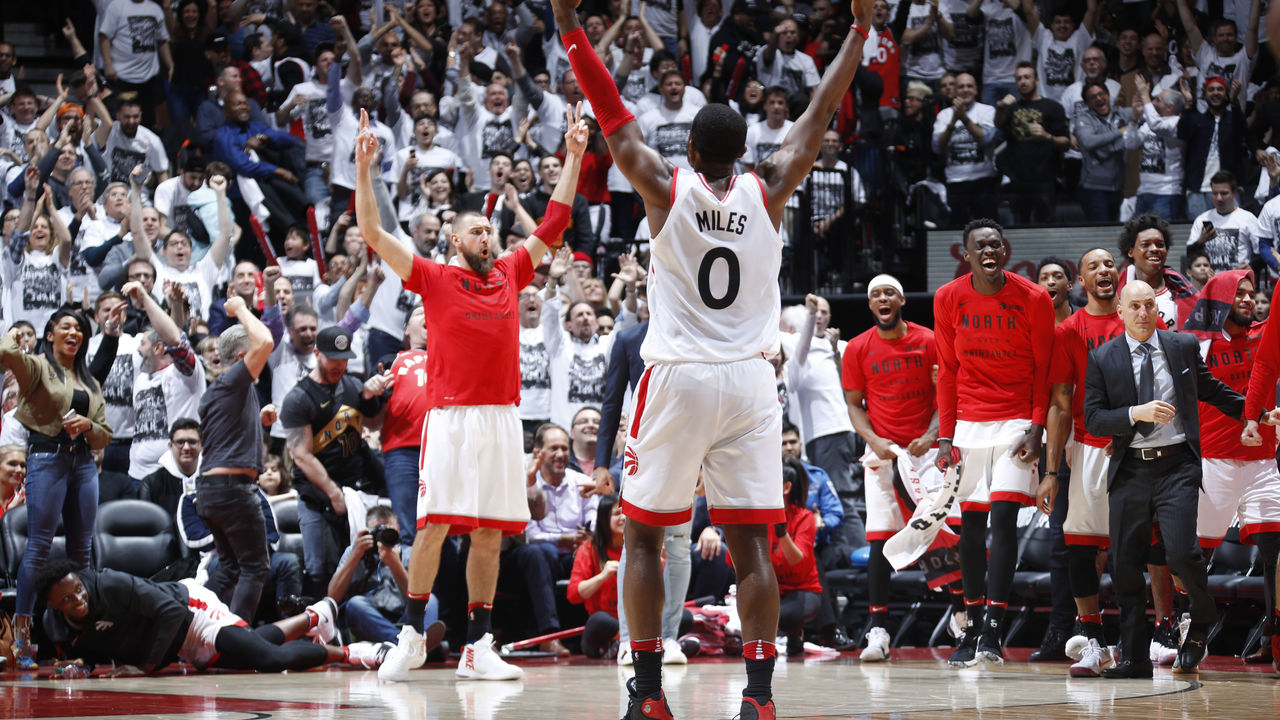 "You try to get to know the younger guys," Miles said. "So if there's something off the court that is hindering them, he might not have anybody out there that he can talk to, and it might not be a stretch to ask them to come over and have dinner just to be around a family environment because maybe he misses a home-cooked meal."
Despite the open-door policy, Miles does know that everyone is different.
"Some guys like to be alone," Miles said. "Some guys really like their space, and that's fine too."
Over a decade after he entered the NBA and was disappointed by the relationships he saw in the locker room, Frye found one of his closest friends. Not long after he was traded to the Cavaliers, Frye became close with Kevin Love.
Beyond making fun of each other on social media, Frye and Love spent a lot of time together off the court, which helped them have honest and personal discussions. Love talked about his mental health issues with Frye, and Frye was able to talk to his friend about losing both of his parents in the same month in 2017. The two recently gave The Players' Tribune a window into their bond and the challenges of demonstrating vulnerability with other people, especially for men.
While making friends isn't the primary goal for professional athletes, forming meaningful friendships in the workplace feels like more of a necessity than a luxury.
"It's crucial to a player's health and happiness that they feel supported and have friends at work," Nelson said. "The research shows if we say we have a best friend at work, we are seven times more likely to be engaged in our job."
Maybe Bryant, despite his five rings, didn't have it quite right - basketball championships and friendships can both last forever, and they're definitely not mutually exclusive.