Pistons expose Jabari Parker's lazy defense on game-winner
Mitchell Leff / Getty Images Sport / Getty
Jabari Parker openly brags about his indifference towards defense, so it's no surprise that the Detroit Pistons targeted him when they needed a game-winning basket on Saturday.
Pistons coach Dwane Casey dialed up a clever play to exploit Chicago's weakest defender after Zach LaVine tied the game with a clutch triple with 24 seconds left. Casey handed the ball to Ish Smith after the timeout and he promptly delivered the goods by smoking Parker to secure the win.
Here's the play:
Let's break the play down in further detail. First off, the Pistons brought their two bigs up for a double screen in hopes of clearing the paint, and the Bulls played right into their hands. Parker and Bobby Portis are both well above the free-throw line when Smith starts his drive.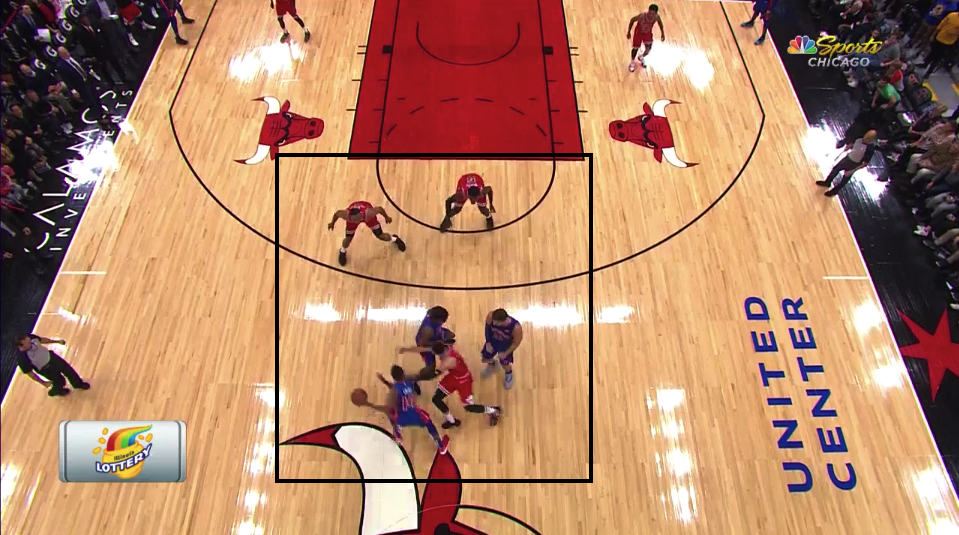 Parker's positioning on the play is predictably terrible. His feet are flat, he's not committed to closing off the middle nor is he pushing Smith out wide toward the sideline, and he's giving Smith too much room to pick up speed before heading to the rim.
Poor preparation leads to immediate failure. One simple crossover was all it took to twist Parker's feet. Smith fakes left but cuts back toward the middle and it leaves Parker completely helpless. His feet and his hips are pointed in the opposite direction of where Smith wanted to go.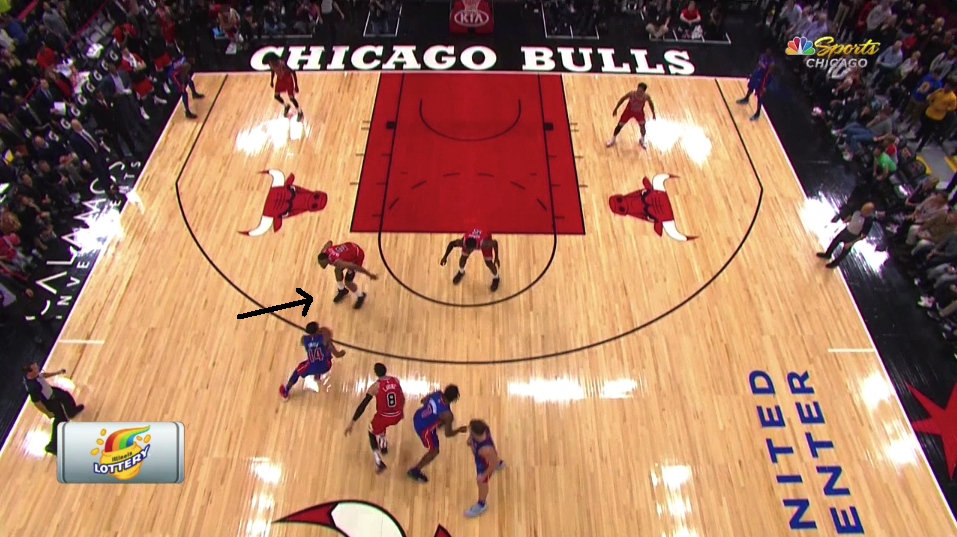 Parker gets burned so badly that Smith takes two steps toward the basket before Parker even manages to align himself. That allows Smith to burst to the right side of the rim to fully evade any last-ditch attempt at a recovery, and Parker doesn't have the explosiveness nor the length to close the gap. Throw in a lack of awareness on the part of Portis to not send help, and Smith easily scores the uncontested layup.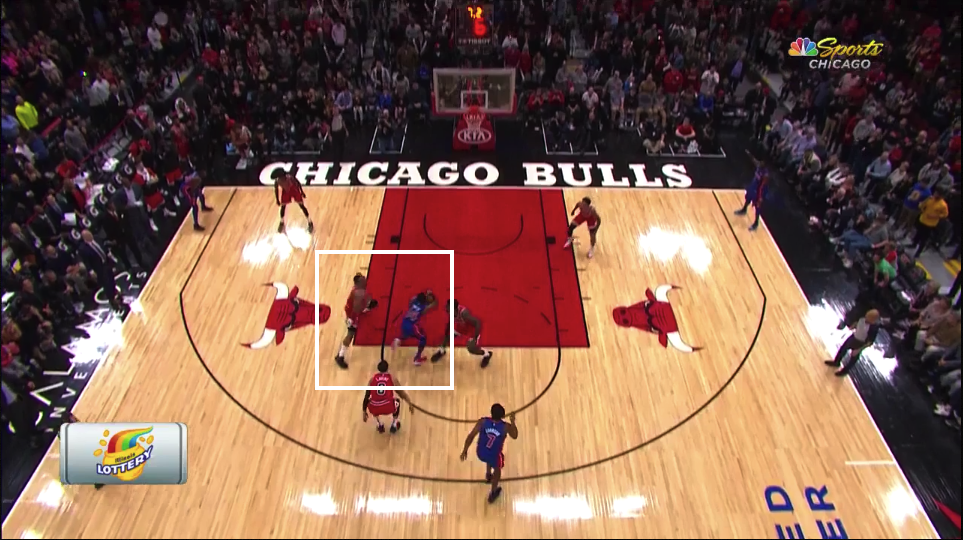 All in all it was a brilliant bit of coaching on the part of Casey, who made the gutsy call of entrusting his backup point guard to deliver the final dagger over a more obvious candidate such as Blake Griffin or even Reggie Jackson. Not only did Casey open up the paint with the double screen, but he created a 1-on-1 for one of the quickest guards in the league against a pylon.
On the flip side, the decision to have Parker on the floor for a key defensive stand was a curious choice on the part of Bulls head coach Fred Hoiberg. The game was tied and he had another timeout left, so it really made no sense whatsoever to not play offense-defense with someone like Wendell Carter. Parker was the worst defender on the night by some measure (135 defensive rating) and he ended up costing Chicago the game.
Comments
✕
Pistons expose Jabari Parker's lazy defense on game-winner
  Got something to say? Leave a comment below!