NBA Power Rankings: Warriors claim rightful spot as Bucks charge
Ezra Shaw / Getty Images Sport / Getty
During the regular season, theScore's NBA Power Rankings will be published every two weeks. This edition is the first of the regular season. It was compiled by editors Bryan Meler and Andrew Joe Potter.
1. Golden State Warriors (7-1)
Kevin Durant made his mark with 25 points in the fourth quarter of a comeback win against the New York Knicks, Stephen Curry has hit more 3-pointers than the Oklahoma City Thunder and Cleveland Cavaliers, and Klay Thompson just set an NBA record with 14 made 3-pointers in a game. So yes, the reigning two-time champs are still the best team in the league, and that's without the services of DeMarcus Cousins. - Meler
2. Milwaukee Bucks (7-0)
Giannis Antetokounmpo can't be stopped ... except by a head injury. Before he entered concussion protocol Monday, he had led the Bucks to a perfect record and the second-best defensive rating in the league, while also helping them crack the top 10 in offense behind his 25 points and 14.2 boards per game. - Meler
3. Toronto Raptors (6-1)
The Raptors haven't missed a beat after swapping DeMar DeRozan for Kawhi Leonard. In fact, they already look better on both sides of the ball, posting the fifth-best net rating in the league (6.6 points per 100 possessions) and recording a statement win over the division rival Boston Celtics. - Potter
4. Denver Nuggets (5-1)
Thanks to Nikola Jokic, the Nuggets are picking up steam as the NBA's true dark horse. They're currently the only team to have beaten the Warriors, a feat they accomplished just a night after Jokic joined Wilt Chamberlain as the only players to record a 30-point triple-double without a missed field goal. - Meler
5. Utah Jazz (4-2)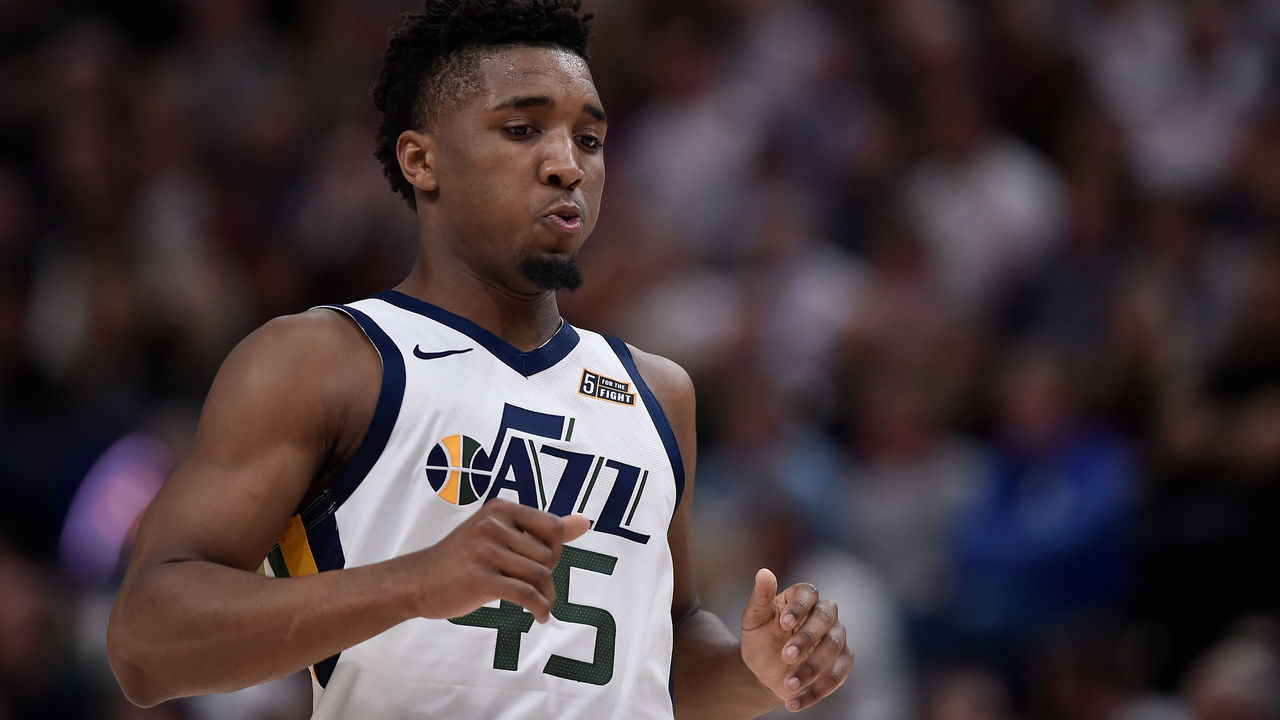 The Jazz have hung their hats on a defense that has allowed just 103.4 points per 100 possessions - good for fifth in the league. Donovan Mitchell has picked up right where he left off on offense. They were a Jonas Jerebko tip-in away from being 5-1 on the season with a win over the Warriors, too. - Potter
6. Boston Celtics (4-2)
The Celtics' offense remains dormant. Jayson Tatum's 16.7 points per game are pacing the team, while Marcus Morris is currently outscoring Kyrie Irving, Gordon Hayward, Al Horford, and Jaylen Brown. Their defense - currently tops in the league - however, is stellar as advertised. - Potter
7. New Orleans Pelicans (4-2)
The Pelicans haven't lost their stride coming off last year's playoffs. Anthony Davis remains a beast on both ends (27.3 points, 3.8 blocks). Jrue Holiday hasn't been quite as impressive, but still managed a game-winner to complete a comeback against the Brooklyn Nets. - Meler
8. Detroit Pistons (4-1)
This has potential to be fool's gold. While the Pistons started the season 4-0, they only managed to squeeze by the perennially cellar-dwelling Brooklyn Nets, Chicago Bulls, and Cavaliers by a combined 12 points. Blake Griffin is looking mightily rejuvenated so far, however. - Potter
9. Los Angeles Clippers (4-2)
The Clippers have played some solid basketball, pulling together two early wins against the struggling Houston Rockets. They sit in the top 10 in both offensive and defensive rating and are being led by Tobias Harris' 21.8 points on 40 percent 3-point shooting. - Meler
10. Portland Trail Blazers (4-2)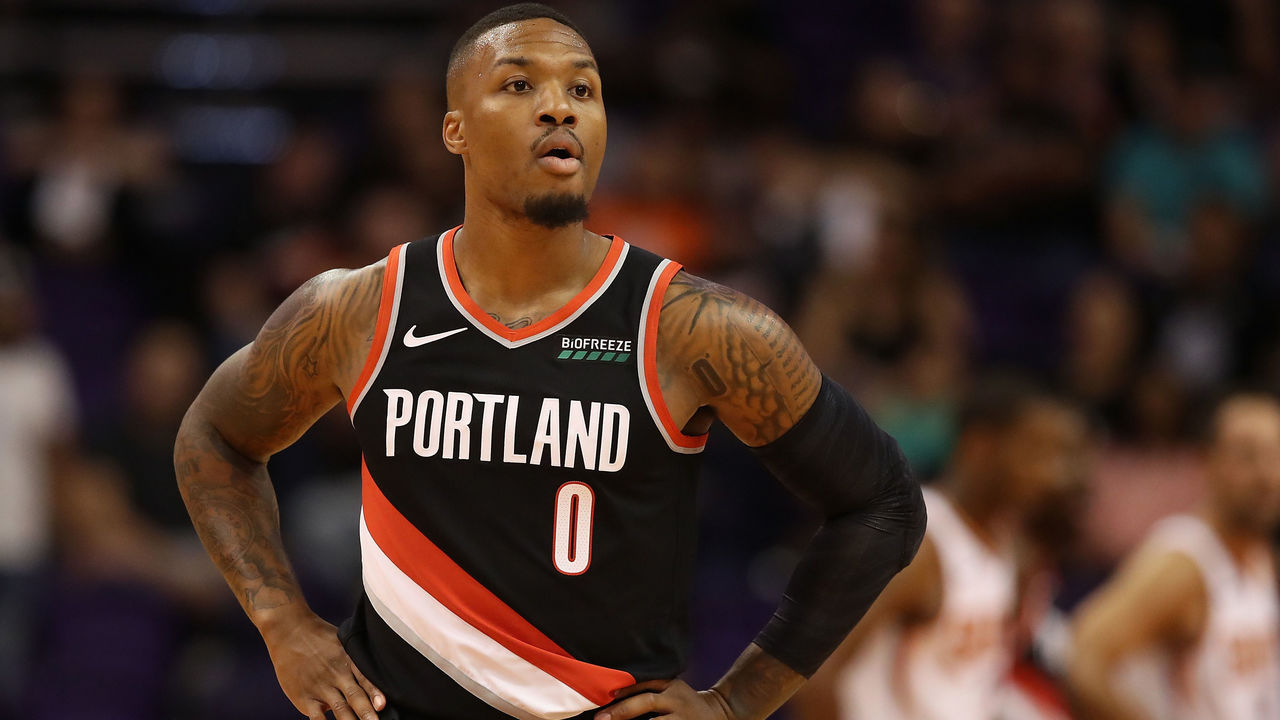 Kudos to the Trail Blazers for stopping LeBron James and the Los Angeles Lakers on opening night, but they're also the only team to lose to the dysfunctional Washington Wizards. So far, it's been a one-man show in Portland, as they hold the league's second-best offensive rating behind Damian Lillard's 30.8 points per night. - Meler
11. Indiana Pacers (4-3)
The Pacers have won and lost big. Their four wins have come by an average margin of 20 points, but they also suffered double-digit defeats to the Bucks, Blazers, and Minnesota Timberwolves. Leading the league with blistering 43 percent 3-point shooting can lead to some outrageous scores on occasion. - Potter
12. San Antonio Spurs (4-2)
DeMar DeRozan has scored at least 28 points in five of the Spurs' six matchups, including a clutch performance against the Lakers on Saturday. Along with LaMarcus Aldridge averaging a 20-point double-double, it's helped San Antonio remain relevant despite holding the league's fifth-worst defensive rating. - Meler
13. Philadelphia 76ers (4-3)
The 76ers only managed to scrape by the Magic and Charlotte Hornets by three points. They've made up for it with decisive victories against the moribund Bulls and Atlanta Hawks. Their defense has been inconsistent, especially considering the talent on the roster, while the offense has been more bad than good. - Potter
14. Miami Heat (3-3)
The Heat boast the league's eighth-ranked defense. Mind you, three of their games have come against bottom-10 offenses - the Orlando Magic, Knicks, and Wizards. They need to perform well against stiffer competition to really prove their worth. - Potter
15. Memphis Grizzlies (3-2)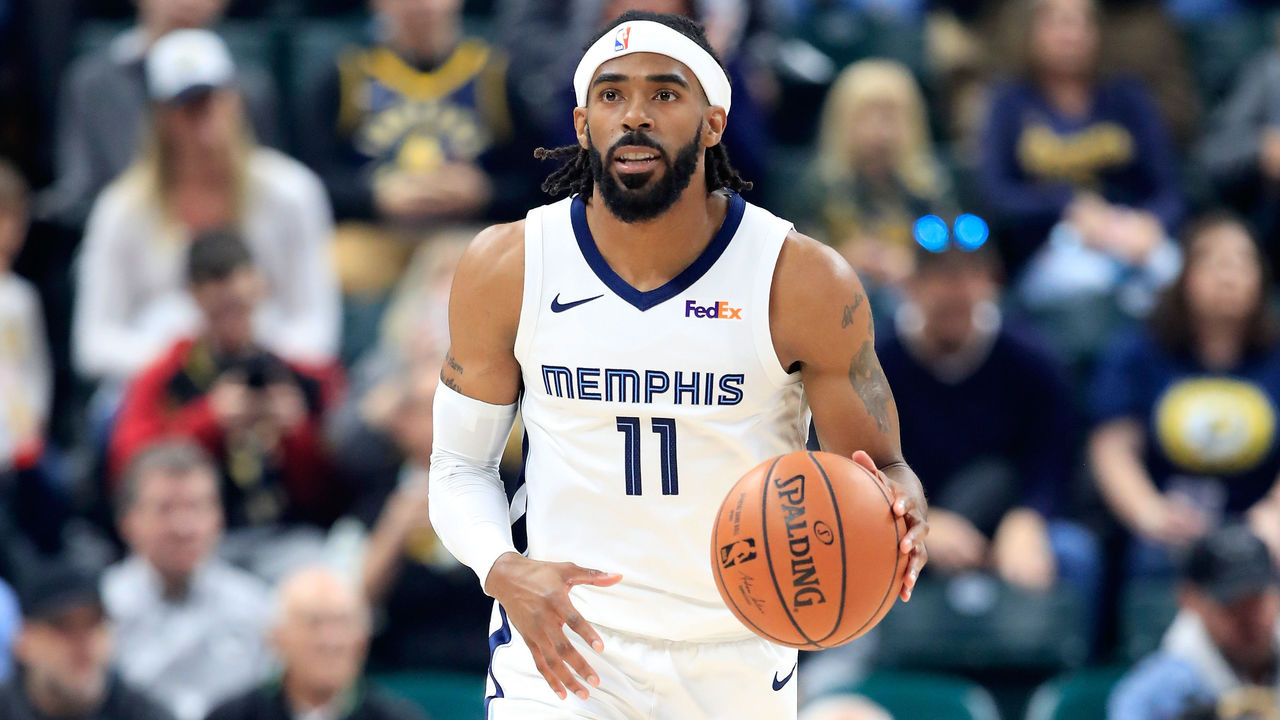 The Grizzlies are in the playoff picture, thanks in part to an easy schedule that's seen them go through the Atlanta Hawks, Sacramento Kings, and Phoenix Suns. They also beat the Jazz in a low-scoring affair. But even if they can maintain their top-five defensive rating, they'll need someone to step up and average more than 20 points per game. - Meler
16. Charlotte Hornets (3-4)
Kemba Walker's the only player in the East averaging at least 30 points, which has, in turn, helped the Hornets to the league's fifth-best offensive rating. His heroics have been enough to beat mediocre teams such as the Dallas Mavericks and Magic, but not sufficient against conference heavyweights like the Raptors and 76ers. - Meler
17. Minnesota Timberwolves (3-4)
Jimmy Butler is ... still on the Timberwolves? There's little indication this team, which barely snuck into the playoffs, has improved at all through its very public hostage situation at the hands of its disgruntled star wing. Karl-Anthony Towns has looked disappointingly mundane. - Potter
18. Sacramento Kings (4-3)
While more competent than in recent years, the Kings are still a young squad that should lose more often than they win in an unforgiving Western Conference. At least they're on the fun side of bad, with De'Aaron Fox showing improved playmaking vision and Buddy Hield continuing to refine his game as a scorer. - Potter
19. Houston Rockets (1-4)
Surely the Rockets can't be this bad. Last year, at 8.4 points per 100 possessions, they sported the best net rating in the league. So far this season their net rating is minus-7.7. Is going from Trevor Ariza and Luc Richard Mbah a Moute to Carmelo Anthony and James Ennis that stark a difference? - Potter
20. Los Angeles Lakers (2-5)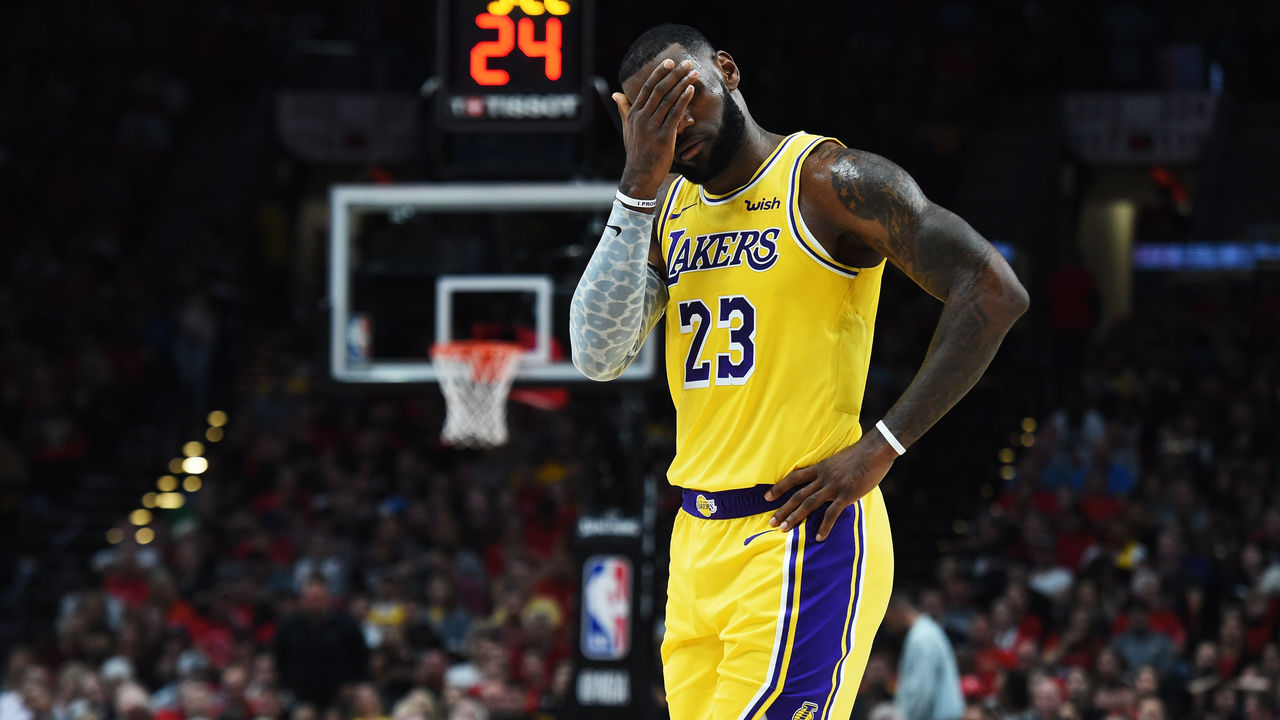 LeBron James remains the reason why the Lakers can't be cast aside as a bottom-10 team, but the King can only do so much. The Lakers' seventh-ranked offense is as good as their 23rd-ranked defense is bad. Shockingly, the offense has ground to a halt with Lonzo Ball on the floor, scoring just 104 points per 100 possessions. - Potter
21. Dallas Mavericks (2-5)
The Mavericks have put their faith in the hands of their young backcourt, which has resulted in losses to the Suns and Hawks. Wesley Matthews is their leading scorer, but that should change with Harrison Barnes back in the lineup. He'll be working alongside DeAndre Jordan, now a consistent free-throw shooter (86.7 percent). - Meler
22. Orlando Magic (2-4)
The highlight of the Magic's season might have very well come Oct. 22, when they beat the Celtics on the road. They currently own the league's third-worst offensive rating, and none of their players are averaging north of 20 points. - Meler
23. New York Knicks (2-5)
Tim Hardaway Jr. (24.4 points) and Enes Kanter (15.3 points, 11.7 rebounds) are great for your fantasy league, if not your viewing pleasure. Decrepitude was more or less expected from a team whose lone star, Kristaps Porzingis, could be out for the season. - Potter
24. Brooklyn Nets (2-5)
There have been a couple of bright spots so far for the Nets. If it wasn't for D'Angelo Russell's careless turnover, they'd have an impressive win against the Pelicans under their belt. They also gave the Warriors a bit of a scare Sunday, but they didn't have enough defensively to come away with their third win. - Meler
25. Chicago Bulls (2-5)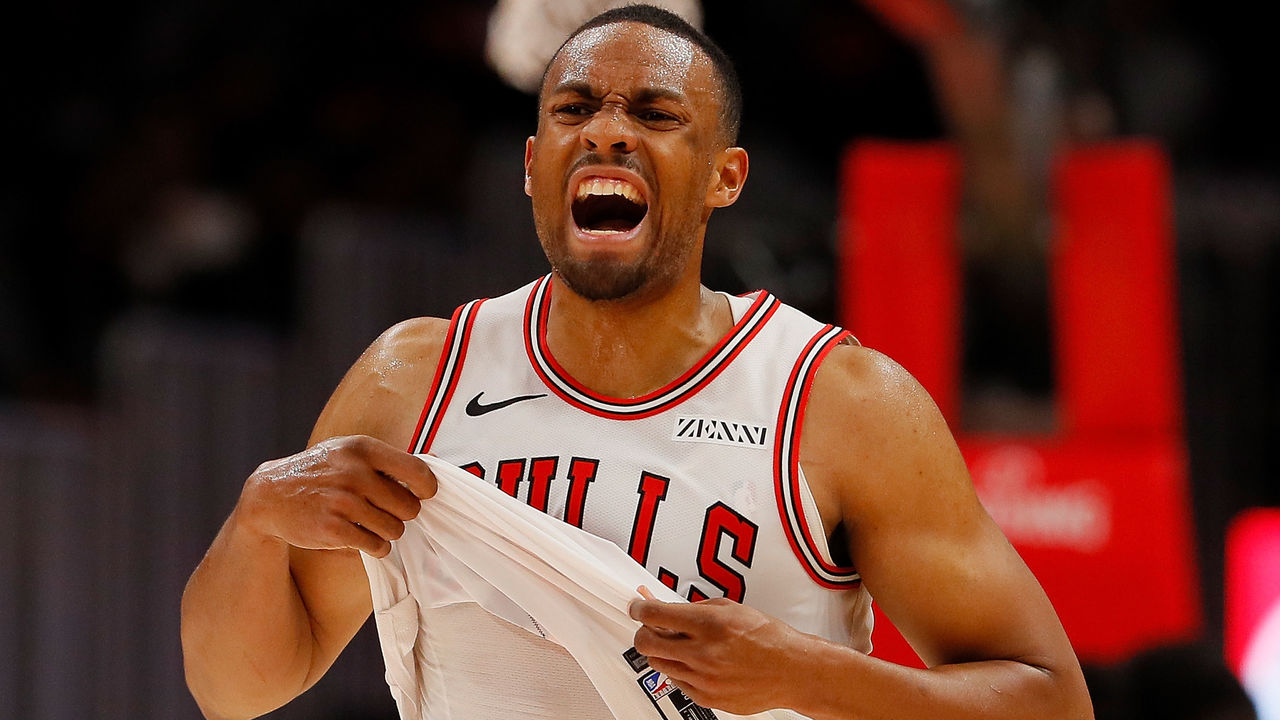 Zach LaVine has been on a tear, averaging 28.1 points (51.9 field-goal percentage, 38.6 3-point percentage). Not much else is coming from the Bulls, except for Jabari Parker's complaints about playing defense. Before Saturday's matchup, they allowed each of their opponents to score over 110 points - including the Warriors, who put up 149 (92 by halftime). - Meler
26. Oklahoma City Thunder (1-4)
Had the Thunder not eked out a seven-point win over the lowly Suns, would coach Billy Donovan still have his job? An easier slate of games is on the horizon, but trotting out the league's second-worst offense (99.6 points per 100 possessions) is a tough look for a team with two in-their-prime, All-NBA-caliber players. - Potter
27. Atlanta Hawks (2-4)
The Hawks have the NBA's seventh-best defense, but also the worst offensive rating. They should be happy with what they've seen from Trae Young, who is confidently leading Atlanta with seven assists to go along with 18.3 points, albeit while shooting 39.1 percent from the field and 30.2 percent from 3-point range. - Meler
28. Washington Wizards (1-5)
Scott Brooks and the Wizards' players are already calling each other out after starting the season 1-5. Their lone win came in overtime against the Trail Blazers. Aside from that, they've shown they don't have the right mindset to compete against the league's best, having also lost to a Leonard-less Raptors squad. - Meler
29. Phoenix Suns (1-5)
After posting the worst record in the league last season, the Suns have gotten slightly better. Devin Booker is still a walking bucket, but he and his supporting cast have a lot of work to do if they want to break out of their 115.3 defensive rating, which is the NBA's third-worst. - Meler
30. Cleveland Cavaliers (0-6)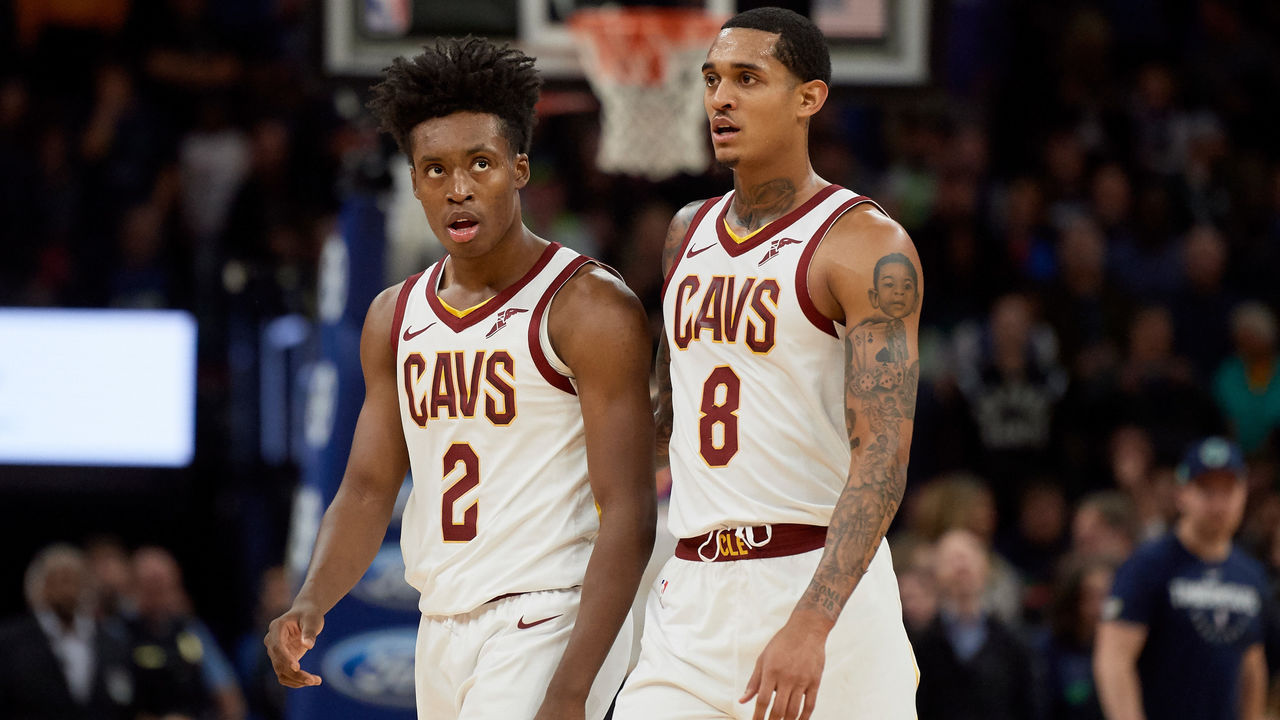 Cleveland leads the pack of teams we could live without. A bottom-10 offense pairs nicely with the worst defense in the Association. Dismissed coach Tyronn Lue gets the best of both worlds: He still collects the $15 million in salary he's owed and he no longer has to serve as captain of the Cavaliers' tanking vessel. - Potter
Comments
✕
NBA Power Rankings: Warriors claim rightful spot as Bucks charge
  Got something to say? Leave a comment below!