4 NBA stars whose numbers should decline in 2018-19
Russ Isabella / USA TODAY Sports
Some superstars can sometimes set the bar so high for themselves that it becomes extremely difficult to build upon such elite production.
It's not as though these players fall off and are no longer contributing at a high level, mind you. Sometimes they're a victim of circumstance and need to adapt to change, or perhaps an injury is keeping them from reaching their potential. Regardless of the reason, their numbers take a hit, and as a result, we perhaps unfairly perceive them as being in a decline.
Here are four All-Stars who could meet such a fate this upcoming season.
Gordon Hayward, Boston Celtics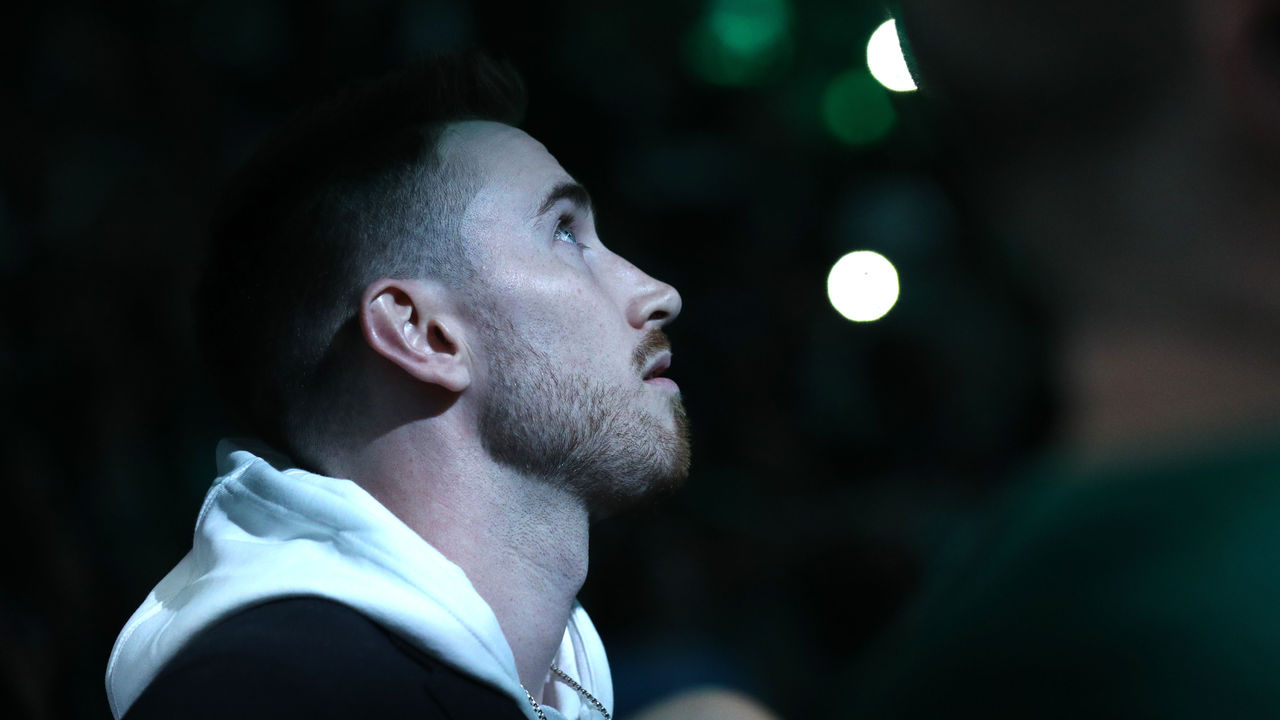 Hayward logged a total of five minutes during his inaugural year in Beantown after suffering a fractured tibia and dislocated ankle in the opening game. He says he's now "basically 100 percent," but admits there's a stark difference between being fully healthy and ready to compete.
His absence opened up opportunities for both Jaylen Brown and Jayson Tatum to flourish, and it's safe to assume their roles will only continue to grow. It's on Hayward to incorporate himself into a team that includes those two young gunners, as well as two All-Stars in Kyrie Irving and Al Horford, along with one of the deeper second units in the league.
Those hoping for the 2016-17 version of Hayward, who was dropping 21.9 points per game on career-best efficiencies, will likely be disappointed. There will be some growing pains early on as the 28-year-old gets into game shape and head coach Brad Stevens figures out how to best utilize him without taking away from his teammates.
Blake Griffin, Detroit Pistons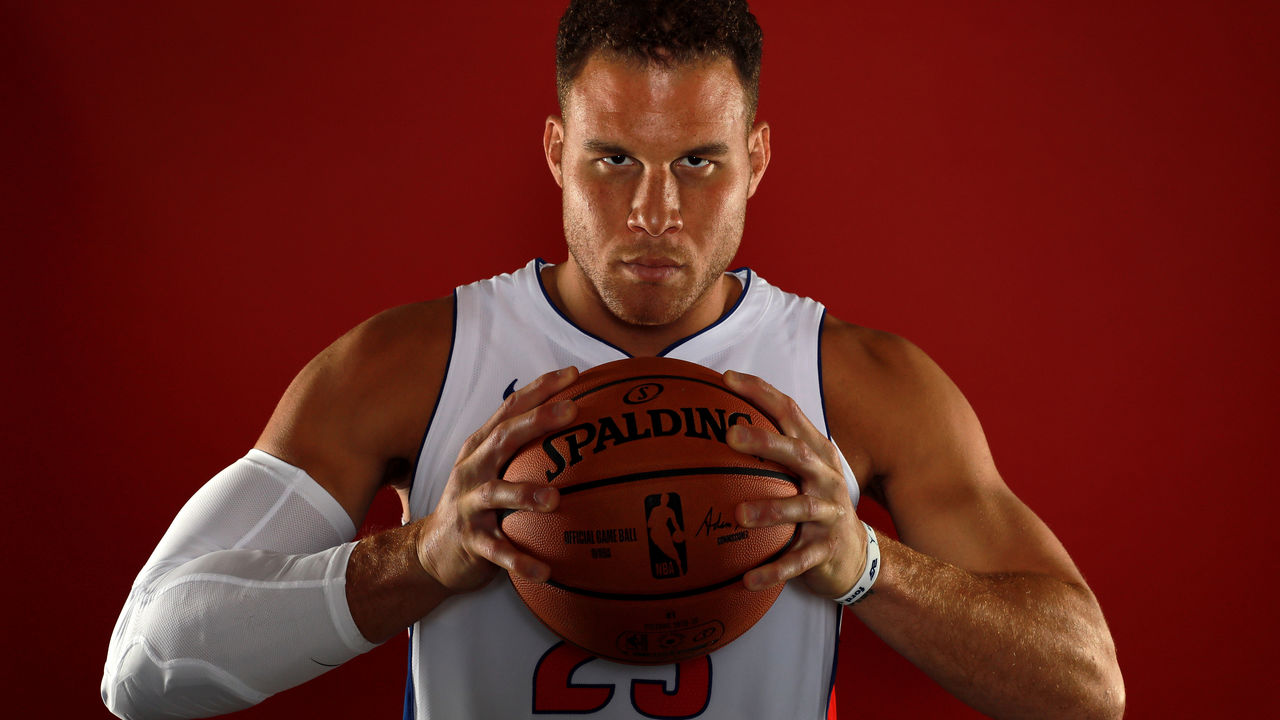 It took seven months for the Los Angeles Clippers to realize they made a colossal $173-million error when re-signing Griffin. The All-NBA talent was more flash than substance, forced into carrying a franchise on his broad shoulders and surgically-repaired knees with a skill set predicated on strength and athleticism.
Detroit won its first four games after acquiring Griffin but leveled out afterward, going 7-14 before he was ruled out with a season-ending ankle injury. A full training camp will help, but it won't solve Griffin's injury issues.
Griffin's 3-point attempts skyrocketed from 1.9 to 5.6 in one year, but he's converting under 35 percent of them. His improved ball-handling and playmaking are invaluable to a Pistons team rostering middling guards, which boosts his value. Griffin's "Lob City" days are a thing of the past, and what we have now is a player whose health continues to deteriorate, but is at least attempting to evolve and expand his repertoire to preserve himself for the long term. It's just too much, too fast, and it's not always pretty.
Russell Westbrook, Oklahoma City Thunder
How many knee procedures, surgeries, and injections will it take before Westbrook's explosiveness begins to fizzle out? His latest arthroscopic surgery, which will keep him sidelined for the entire preseason and perhaps the first few games of the regular season, is the fourth he's had on his right knee.
Westbrook owns two of the three highest single-season usage rates in league history, including his record-shattering 41.6 percentage from 2016-17. He's carried the Thunder on his back while averaging a triple-double in back-to-back seasons. Through it all, the 29-year-old surprisingly has missed little time, having sat a grand total of five games since 2015. His luck could finally run out in that regard.
His player efficiency rating and true shooting percentage took noticeable hits last season, both of which can't solely be blamed on the presence of Paul George and Carmelo Anthony. Westbrook is the definition of a ball-dominant guard, but when taking into account his health issues and latest knee cleanup, one can't expect him to continue at this pace for much longer.
LeBron James, Los Angeles Lakers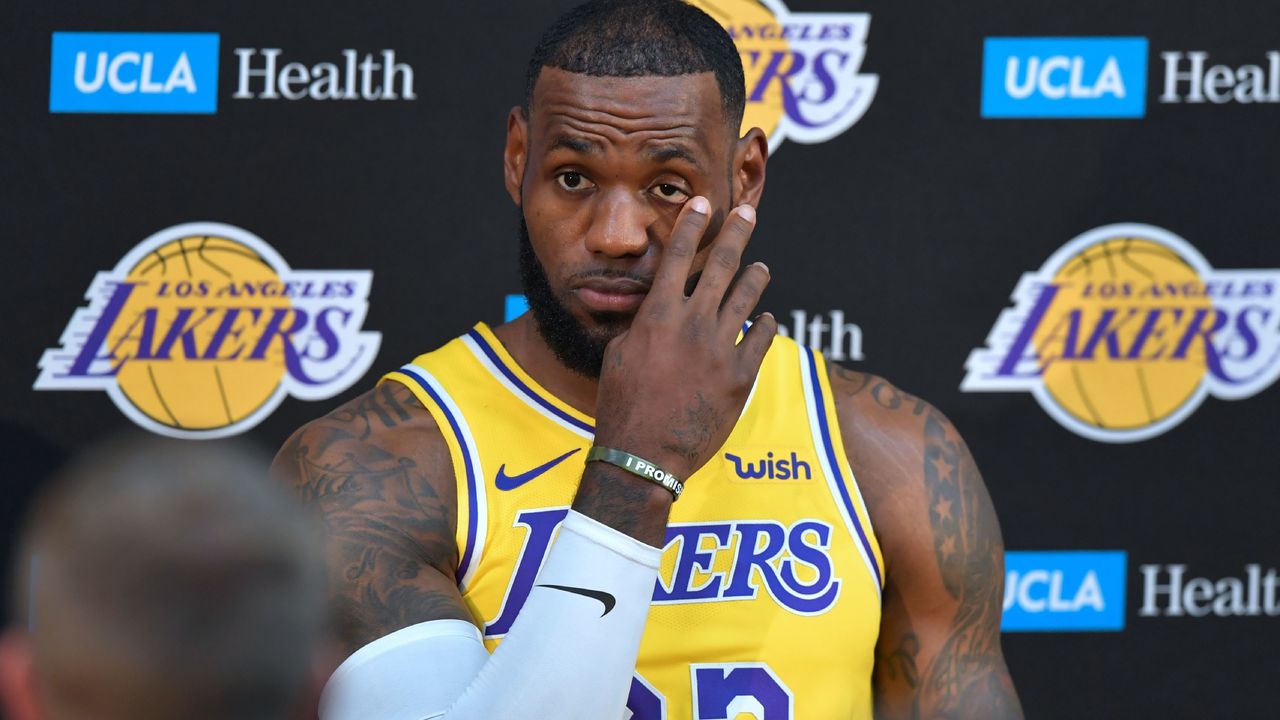 James really is an anomaly of what a player can accomplish 15 seasons deep, and coming off his first full 82-game campaign, there have yet to be signs of him slowing down. So why the decline?
Simply put, the pressure is off in Los Angeles. Unlike in the Eastern Conference where the King reigned supreme with eight straight trips to the Finals, his new-look Lakers are one of many teams just trying to vie for a spot in a stacked West that's controlled by the reigning champion Golden State Warriors. There are still expectations, but no one's going overboard considering the unproven supporting cast.
It would behoove James to entrust facilitators Rajon Rondo, Lance Stephenson, and Lonzo Ball to lessen his own workload. As a result, his usage rate, league-high minutes, and output across the board should come down. James will still be regarded as the greatest player on the planet, but he won't need to put himself through the ringer as much as he has in the past along the way. The 33-year-old veteran needs to see who's willing to step up, and that may mean taking a step back.
Comments
✕
4 NBA stars whose numbers should decline in 2018-19
  Got something to say? Leave a comment below!