Why Blazers should roll the dice and flip CJ McCollum for Jimmy Butler
Kevin Mazur / WireImage / Getty
The Portland Trail Blazers are basically the Toronto Raptors of the West, except the Raptors had the guts to make a move after being swept. Jimmy Butler's discontent in Minnesota presents the Blazers with the same chance, and they should take advantage.
Despite making the playoffs in five straight seasons, Toronto decided its All-Star backcourt wasn't good enough and flipped DeMar DeRozan into a one-year rental of Kawhi Leonard. The downside was obvious - Leonard can walk as a free agent next season - but the Raptors gambled away good for a chance at being great.
Butler's unwillingness to remain with the Timberwolves, as reported Wednesday, hands Portland a similar opportunity to aspire beyond mediocrity. The Blazers have an under-contract star in CJ McCollum who represents a fair return for Butler - a discount DeRozan for a discount Leonard, as it were - and Portland shouldn't be afraid to make the move.
Would the T-Wolves make that deal?
Butler has shared his three preferred destinations with Timberwolves brass - and Portland is nowhere near any of the cities on that list.
But Minnesota is under no obligation to deal him to the Nets, Clippers, or Knicks; the Timberwolves will go with the best deal for the franchise (if they trade Butler at all). And Butler's preferences shouldn't dissuade the Blazers, just like Leonard's affinity for Los Angeles didn't scare the Raptors.
Minnesota wants to remain competitive, and McCollum is a cost-controlled, perennial 20-points-per-game scorer who would fit nicely alongside Karl-Anthony Towns and Andrew Wiggins. Portland could even squeeze out some additional picks if it really plays its cards right, given that the Timberwolves are in the impossible position of trying to salvage value from a depreciating asset.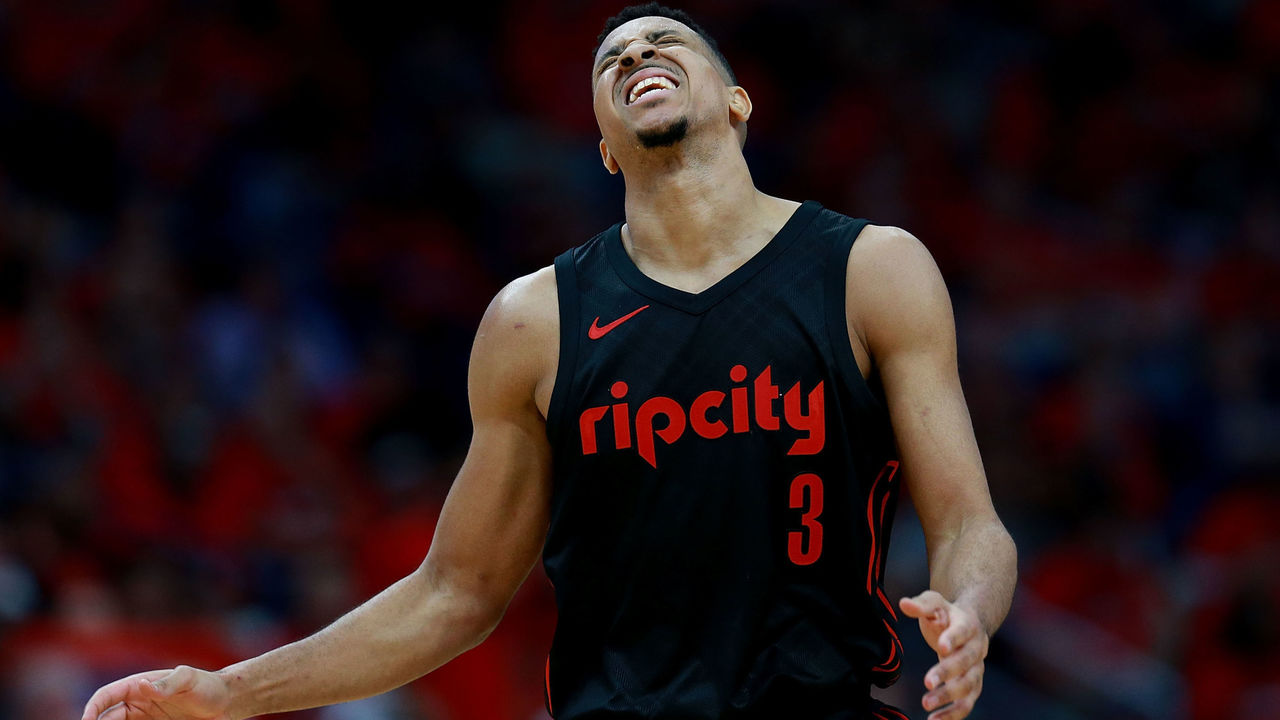 OK, but why should the Blazers do it?
Butler's an undeniable upgrade over McCollum, and this deal would improve Portland's chances of competing in the playoffs.
He averaged 22 points, five rebounds, five assists, and two steals last season, and he was named to the All-Star Game for the fourth straight year while McCollum stayed snubbed. Minnesota outscored opponents by eight points per 100 possessions and went 37-22 when Butler's knee held up, whereas the Blazers were slightly worse with McCollum on the floor.
McCollum is the superior 3-point shooter, but Butler was still the more efficient scorer (59.0 versus 53.6 in true shooting percentage) because he gets to the free-throw line twice as often. It's not even close in the other areas of the game - Butler is the better playmaker, he can play more positions, and he's a four-time All-Defensive guard.
Butler would also be a better fit alongside Damian Lillard because he can cover his weaknesses. The fundamental flaw in Lillard and McCollum's partnership is that they're both terrible defenders. Portland thought it fixed the defense last season by tweaking the margins, only to get swept by the New Orleans Pelicans in the first round because Jrue Holiday exploded for 28 points per game on 57 percent shooting.
Butler, who clocks in at 6-foot-7 and 220 pounds, is the stopper the Trail Blazers need. They tried every scheme in the book to hide the backcourt, but it's painfully obvious after the last three seasons that it's a personnel issue. Serious postseason contenders don't rely on Evan Turner to be their shutdown defensive wing.
Isn't this a big risk?
It's true that McCollum is younger and under contract for three more seasons, whereas Butler reportedly wants to team up with Kyrie Irving in New York next summer. But what exactly would Portland be risking?
People are tired of the same old playoff disappointments, and trotting out the same team that just got swept will be difficult when the front office hasn't exactly presented the fan base with a reason to believe. The Trail Blazers treaded water this summer by re-signing Jusuf Nurkic and their clogged books prevented them from keeping beloved bench piece Ed Davis, upsetting both Lillard and McCollum as he signed a $4.4-million deal with the Brooklyn Nets.
History shows that the Blazers can't expect to get much help via free agency - they haven't demonstrated any ability to attract new stars (even Carmelo Anthony rejected their overtures) and won't have serious cap room until 2020 at the earliest. Their last four star players (Lillard, McCollum, LaMarcus Aldridge, and Brandon Roy) were all acquired through the draft.
That pipeline of young talent, however, has run dry in recent years. McCollum made great strides three years ago and hasn't improved since. Zach Collins showed promise as a rookie, but he's a backup center who shot under 40 percent from the field. This summer, Portland spent its first-round pick on Anfernee Simons, who's essentially a high school player and will likely spend most of the season in the G League.
In their current form, the Blazers aren't even a lock to make the playoffs given other developments in the conference. They nabbed the third seed last season but won just three more games than the Nuggets, who will get a healthy Paul Millsap back on their side. The Spurs replaced nine games of an injured Leonard with a proven scorer in DeRozan, while LeBron James revived the Lakers. The Trail Blazers don't exactly stand out from the pack.
Do the Blazers owe Lillard a big move?
It's vital for Portland to avoid letting its own star become as discontented as Butler. Although Lillard's under contract for three more seasons, he could start seriously contemplating his future much sooner.
Blazers owner Paul Allen promised Lillard in January that he would do everything within his power to help the team compete for a title, so the point guard can't be happy with another status-quo summer. How can Portland expect Lillard to demonstrate ambition when his team won't, and when will he demand the same treatment that other stars get?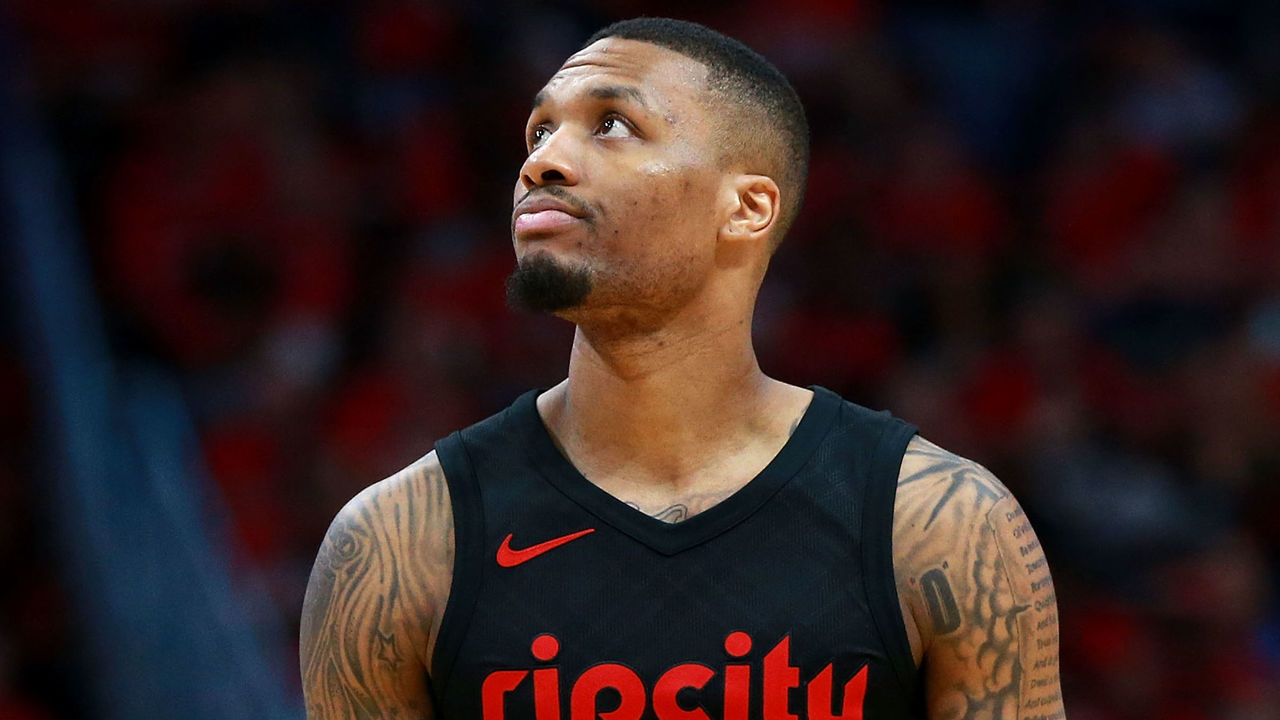 The Oklahoma City Thunder showed faith in Russell Westbrook by taking a gamble on Paul George. OKC knew that George had mutual interest in signing with the Lakers, but took the risk in hopes that Westbrook would prove too persuasive to resist. It paid off a year later when George spurned his hometown team to sign a long-term deal in a small market.
Considering everyone raves about Lillard's leadership, maybe he could woo Butler. He deserves the chance, at the very least. Both stars are no-nonsense competitors who put winning above all else, so it should be a seamless fit. Butler respects players who put in the work, and there isn't a bigger gym rat in the league than Lillard.
Lillard and Butler wouldn't have the supporting cast to beat the Warriors, but it could be hard for Butler to walk away from a long playoff run, especially if he's weighing that against joining New York or Brooklyn. Portland would also hold his Bird rights and could offer roughly $40 million more than any other suitor - not insignificant for a 29-year-old.
Trading a guarantee in McCollum for a gamble in Butler is risky, but that shouldn't deter the treadmilling Blazers from showing they actually want to be great.
Comments
✕
Why Blazers should roll the dice and flip CJ McCollum for Jimmy Butler
  Got something to say? Leave a comment below!