Veggie tales: Pacers install green roof atop new practice facility
When the Indiana Pacers started to plan the St. Vincent Center, they were trying to create the NBA's most advanced practice facility. They probably didn't expect to put one of the building's most unique elements on the roof.
Sure, there's plenty on offer inside the five-story facility, which opened in August 2017: two NBA-regulation courts, a room housing a hot tub and underwater treadmill, retina-activation displays, a theater room, a players' lounge, a custom shoe cabinet that houses 270 shoes, and an underground tunnel that connects to Bankers Life Fieldhouse. It's also a resource for the community; through a partnership with St. Vincent Health, the facility has floors dedicated to primary care, cardiovascular, and sports performance services, which are accessible to the general public.
And on top of it all is an 8,500-square-foot garden with 3,200 square feet devoted to wildflowers, crops, and plants indigenous to Indiana.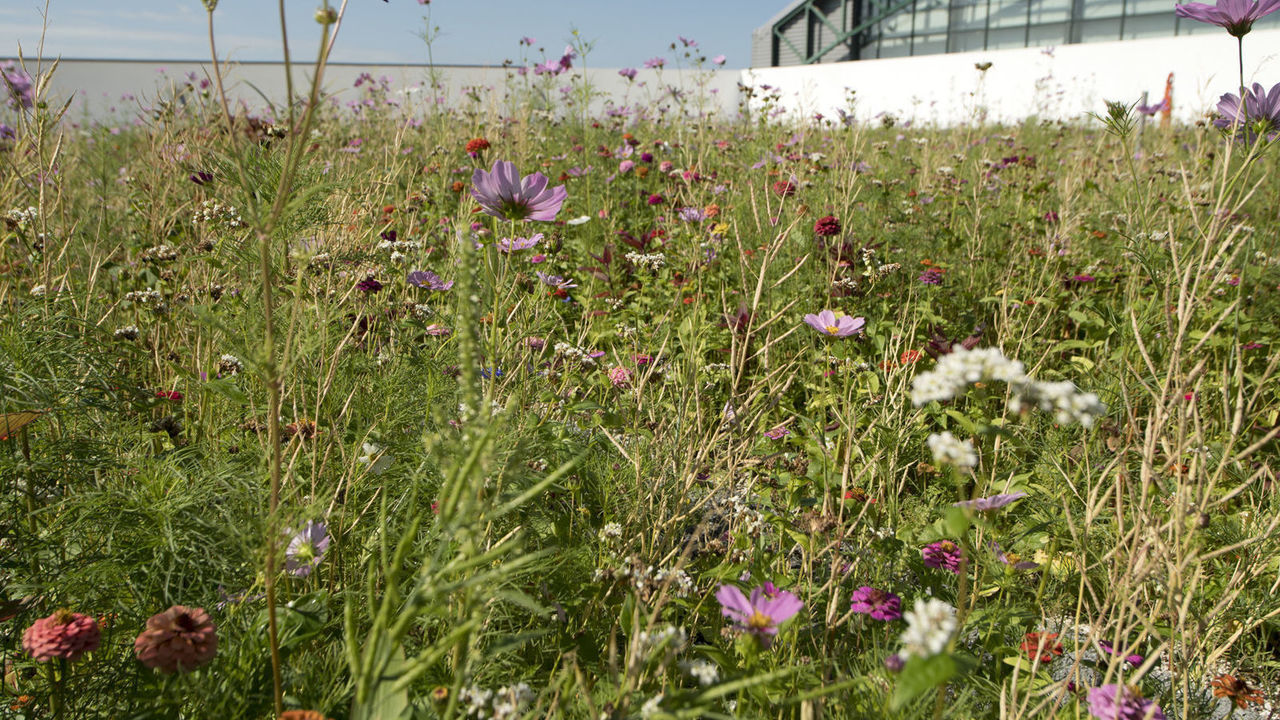 Architecture firm RATIO, along with the Pacers, wanted something that would not only help attract top-level talent but would also set the franchise apart from other professional sports teams. RATIO reached out to Omni Ecosystems in 2015 about installing a green-roof system that would help regulate the building's temperature and manage stormwater. The idea was a great fit for the Pacers, who are part of the Green Sports Alliance - an organization dedicated to using the influence of sports to promote healthy, sustainable community initiatives.
"We've implemented a number of measures and campaigns around sustainability and conservation," said Brent Rockwood, senior vice president of corporate, community, and public relations for Pacers Sports & Entertainment. "... We strive to set a positive example of environmental responsibility and innovation, and the green roof that sits atop the St. Vincent Center is a big piece to that."
Omni provides green-roof and green-wall systems that can support plant varieties including food, meadow mix, wildflowers, and grasses.
"A native wildflower meadow attracts bees and butterflies, which are great pollinators for food production," said Omni CEO Molly Meyer. "Food production is enhanced by having those colonies around and the native wildflower meadows become more engaging for people when they can think of growing food near it. It makes the entire green roof experience a lot more multidimensional and interesting."
Omni had worked with RATIO before, but never on an installation of this magnitude. The St. Vincent Center took 18 months to complete, and Omni's crew managed to install the farm system within two weeks. The crops include tomatoes, basil, beets, bok choy, carrots, green beans, kale, turnips, radish, and Swiss chard. Instead of soil, the garden uses an engineered growing media that includes lightweight rocks, specific nutrients, and biological amendments such as earthworms.
The garden also acts as a buffer and temperature modulator, helping to prevent the roof from experiencing dramatic temperature swings during the summer and winter when a building's air conditioning and heating has to work harder. This also provides some cost savings. The green roof has to be maintained as any garden does, so that involves weekly planting, weeding, and harvesting of the food from April through November.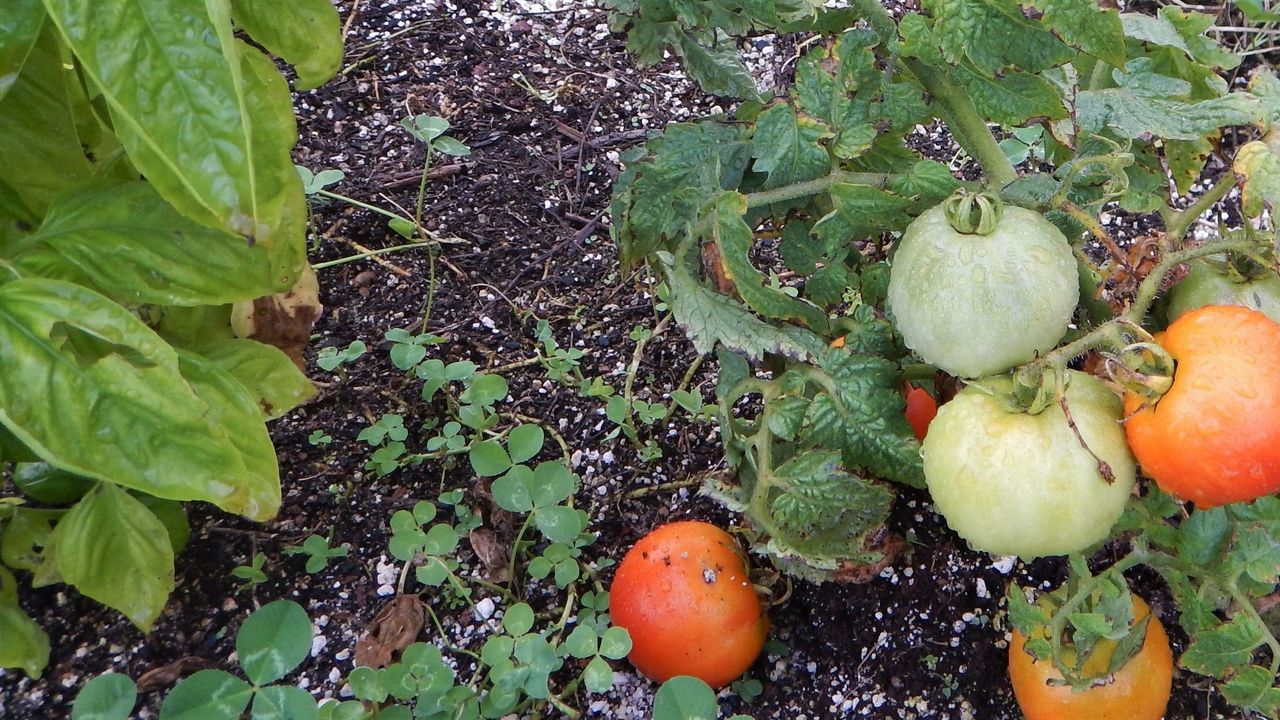 Though the Pacers aren't currently incorporating produce from the green roof into their player nutrition program and have no plans to do so, the harvested vegetables will be used by the Pacers' food service provider, Levy Catering, for the food that is prepared at Bankers Life Fieldhouse. They also donate produce to Second Helpings, a local non-profit focused on hunger relief.
Most professional sports facilities are in urban areas where there isn't much land available for farming. Meyers believes that future facilities could only benefit their surrounding areas by adding these types of green spaces.
"You can't get produce that's that fresh and tasty that is grown nearby," she says. "Going to a rooftop is a great use of the space because you get fresh and nutrient-dense food.
"There's also the benefit of doing the right thing - the green thing."
(Photos courtesy: Christopher Cason)
Comments
✕
Veggie tales: Pacers install green roof atop new practice facility
  Got something to say? Leave a comment below!