One fan shelled out more than $100,000 for the jersey LeBron James wore during Game 1 of the 2018 NBA Finals.
The No. 23 Cleveland Cavaliers jersey was auctioned off for $100,322 through the NBA Auctions website Thursday night. James dropped a playoff career-high 51 points in the game, which also included J.R. Smith's infamous gaffe.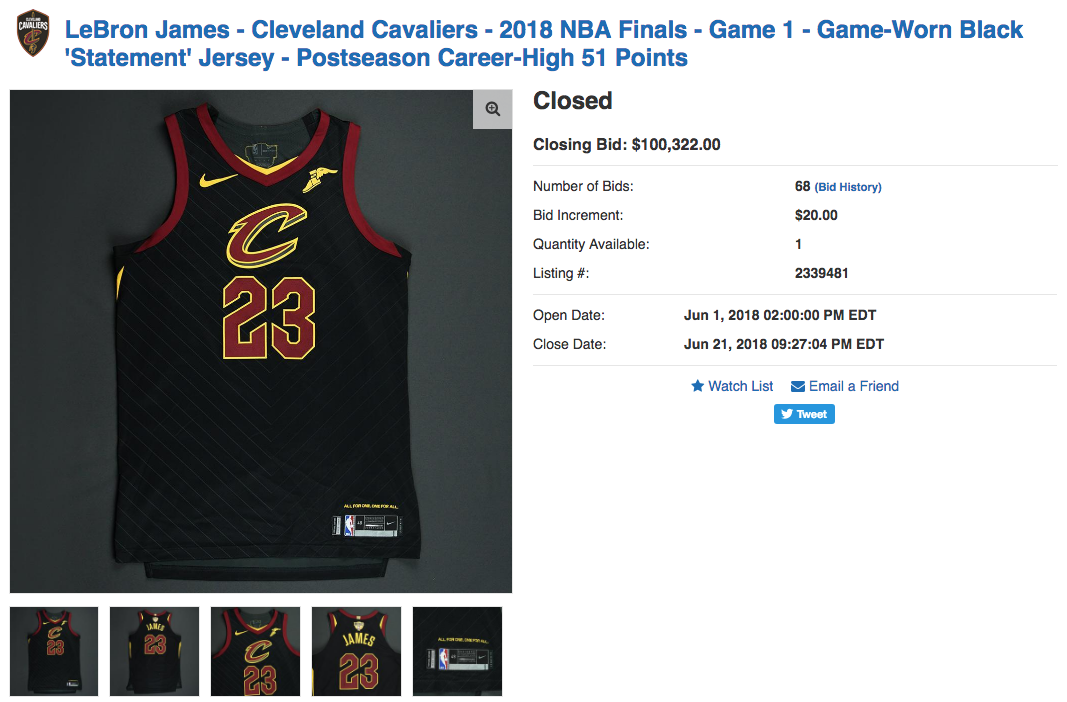 (Photo courtesy: NBA Auctions)
Smith's NBA Finals Game 1 jersey was also auctioned off Thursday, fetching $23,548.