Regardless of their current roster makeup, cap sheet, or franchise timeline, all 30 NBA teams will enter this summer with the same free agent at the top of the big board: LeBron James.
Not every team has a realistic chance of landing the King, but each is likely at least preparing its elevator pitch, just in case. We'll make our best guesses at what those 30 pitches might sound like, dividing the teams into three categories: the long shots, the dark horses, and the true contenders. Up first: The long shots.
Atlanta Hawks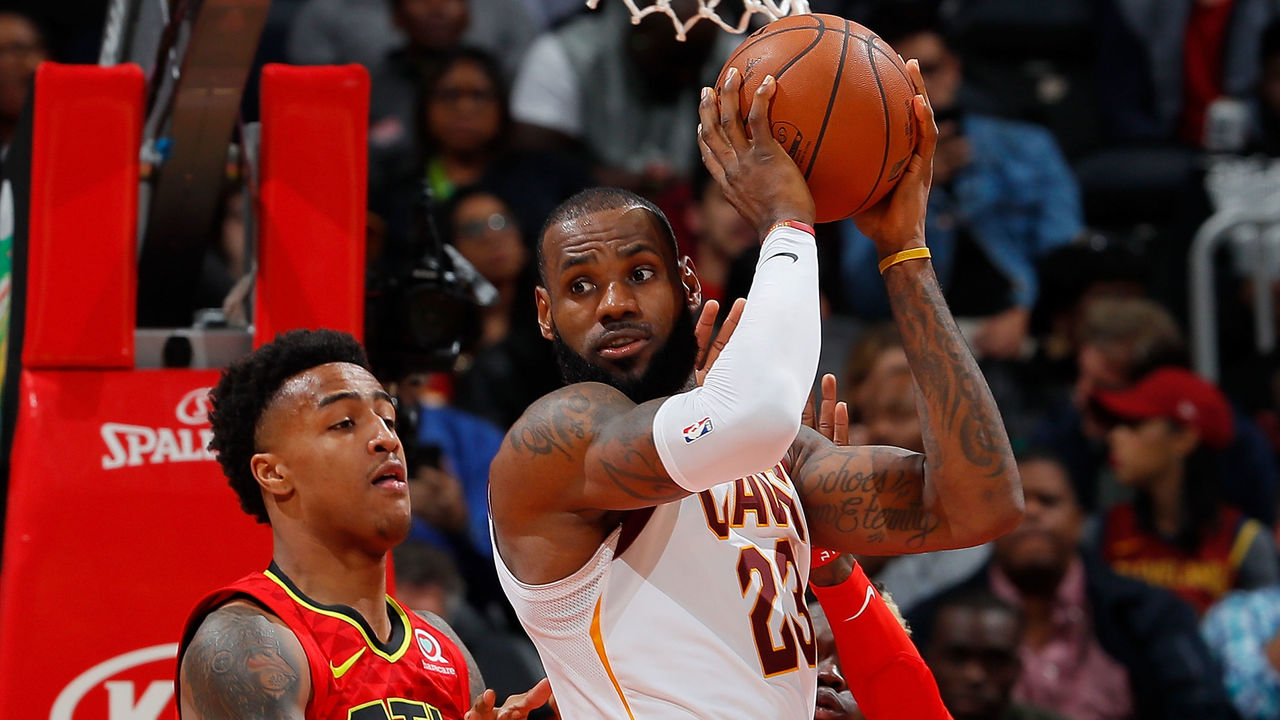 What they need to do first: Clear cap room, possibly by trading disgruntled (and highly paid) point guard Dennis Schroder.
Who's in the meeting: Head coach Lloyd Pierce, GM Travis Schlenk, minority owner Grant Hill, venerated local rapper Gucci Mane
The Pitch: Well, LeBron, you wanna call your shot for the rest of your career? Here's the place to do it. We have no untradeable players. Our coach and GM just got here. Everyone besides you is expendable. If you order a hot dog and fries from one of our concession stands and they forget to give you a pack of ketchup with it, we'll tear it down and replace it with a high-class Pho shop by the next afternoon. If you have a niece or nephew in high school that needs a summer job, they can slide right into our analytics department. Hell, James Jones and Kendrick Perkins can take turns playing Skyhawk if you want.
Besides, you like Coach Pierce, right? And we know you're big into hip-hop - well, guess where the rap capital of America has been for the last half-decade? Even our organist knows all the Lil Yachty and 2 Chainz classics. You wanna start transitioning to a post-playing music career, maybe? We can get you in the booth with Mike WiLL Made-It before the cutoff date for this year's Grammy eligibility.
Brooklyn Nets
What they need to do first: Find takers for DeMarre Carroll's and Jeremy Lin's expiring deals, or trade just one and decline D'Angelo Russell's team option.
Who's in the meeting: Head coach Kenny Atkinson, GM Sean Marks, majority owner Mikhail Prokhorov, former minority owner/borough legend Jay-Z
The Pitch: Remember how historically pathetic we looked two years ago? We actually seem kinda fun and exciting now, don't we? It's because of these two guys, Kenny Atkinson and Sean Marks. They're the new Brett Brown and Sam Hinkie. We might not have any obvious stars just yet, but we've got a ton of interesting prospects, and we're not far away from being the toast of the NBA Internet. Just wait till you see how far we move up in Zach Lowe's League Pass Rankings this offseason.
We all know your eventual basketball destiny is to play in New York - but you don't want to play for James Dolan, and who goes to Manhattan anymore anyway? Plus, I know you and Hov here are tight. How'd you and Savannah like to double date at Peter Luger's with him and Beyonce? He even promises to start coming to games again if you're on the team. Sir Paul too!
Charlotte Hornets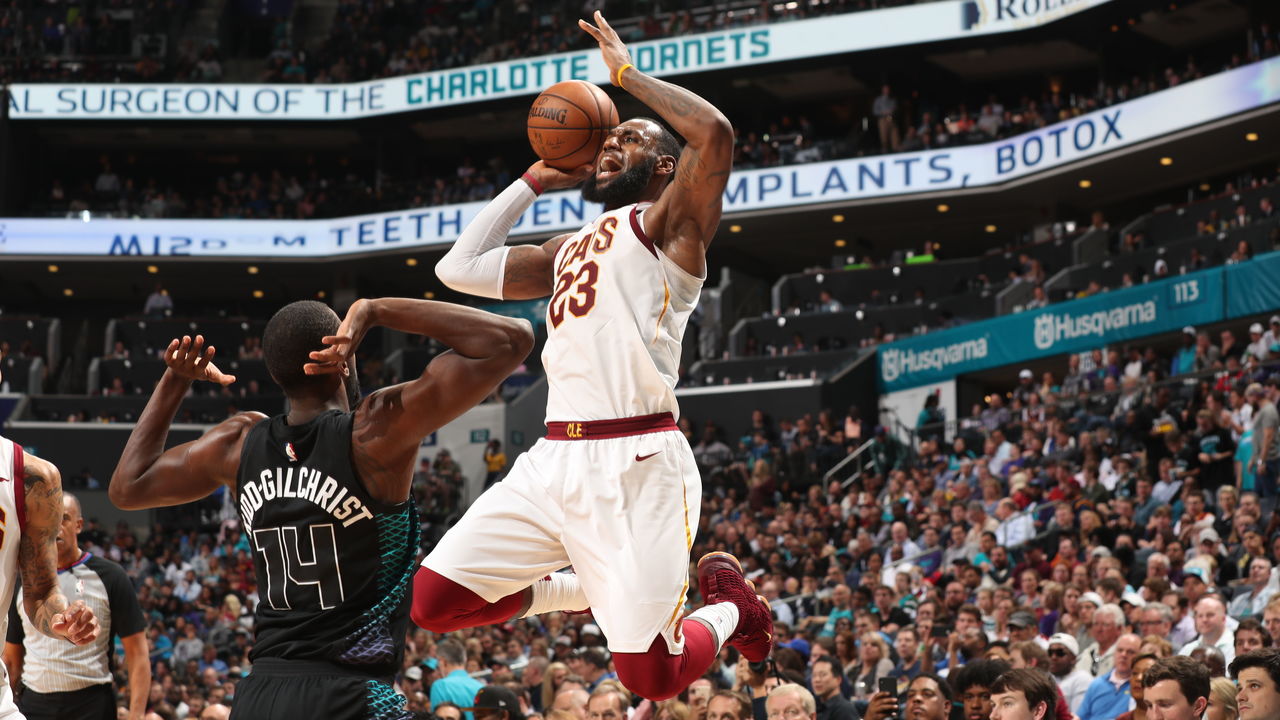 What they need to do first: Trade half the team, basically.
Who's in the meeting: Owner Michael Jordan - and no one else
The Pitch: Let's be honest: You'll never pass me in public perception. People have seen you fall in the Finals as many times as they saw me win, and I never lost. Compile all the stats you want, when it comes to the numbers that actually matter, it's still 6-0 vs. 3-6. You can't beat me at this point - so you may as well join me. Play for me in Charlotte. I'll advise you on how to play like a champion well into your mid-30s. I'll teach you how to govern your teammates through fear as much as love. I'll show you how to hustle your coaching staff in games of HORSE for $300 a pop. Join me, and together we can rule the galaxy as father and son.
Also, maybe Steph Curry will come in a couple of years.
Chicago Bulls
What they need to do first: Not much.
Who's in the meeting: Coach Fred Hoiberg, former Bulls great Scottie Pippen, former U.S. President Barack Obama - and neither Gar Forman nor John Paxson
The Pitch: Don't forget about the Bulls. You considered us eight years ago, but that was Derrick Rose's team back then, and he wasn't too inclined to share it. None of the guys are around from those days anymore, but even though you might not have noticed last year, we're actually set up pretty well for the future. Kris Dunn and Zach LaVine are gonna be one of the league's most exciting young backcourts. Lauri Markkanen is an assassin in the frontcourt. Squint hard enough and you can maybe even mistake Robin Lopez for Joakim Noah. All that's missing is you.
And hey, we hear you're not a huge fan of President Trump – well, neither is Barack here, and he's gonna own some or all of the team someday soon. You've shown great strides as an activist and a speaker for the culture, but you're not a true icon of social progress yet, like Ali or Jim Brown. Come to Chicago, learn from and work with No. 44, and cement the final part of your cultural legacy. Kanye can come too if he ever gets his s--- back together.
Dallas Mavericks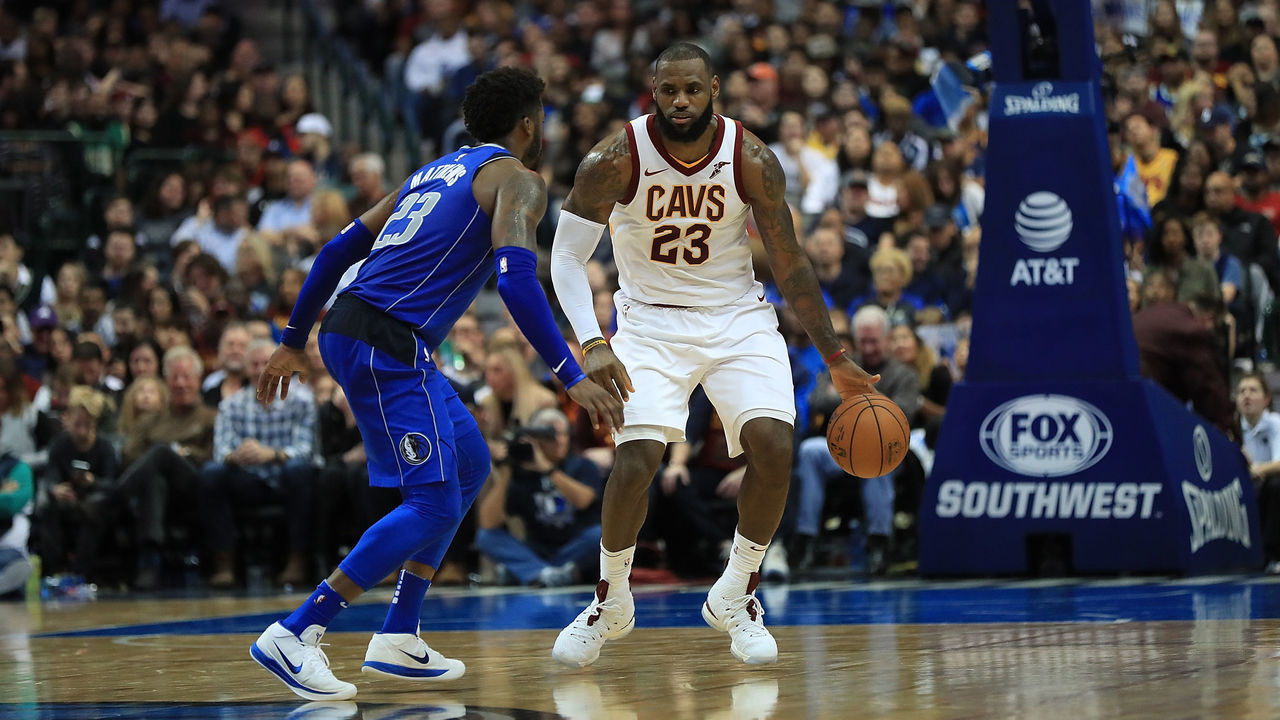 What they need to do first: Not a ton - renounce all current free agents and unload another couple of small contracts.
Who's in the meeting: Franchise icon Dirk Nowitzki, head coach Rich Carlisle, GM Donnie Nelson, owner Mark Cuban
The Pitch: Life in Dallas is just better. Ask Dirk, who's been here for 20 years now and never once seriously contemplated leaving, not even when things went south. That's the two-way loyalty this franchise engenders. We're in a rough patch now, but Rick and Donnie are two of the best in the business, we have a pretty great core already, and you're all we need to get back into the mix in the West.
Once you get here, you'll see why it's so tough to leave: We know how to treat players - we take care of everything for you and just let you play basketball. The organization has taken some hits in the press lately, and we deserve it, but we're working hard to do better, and we encourage you to play a part in helping us improve our image. We're all about building a model organization in Dallas, and anything we can do to get closer to that end, we'll get it done.
Besides, you and Dirk running the pick-and-pop? You can do it until you're both in your 50s and no one would be able to stop it.
Denver Nuggets
What they need to do first: Jettison the expiring deals of Kenneth Faried, Wilson Chandler, and Darrell Arthur as well as the final two years of Mason Plumlee's deal.
Who's in the meeting: Head coach Mike Malone, star center Nikola Jokic, veteran forward Paul Millsap, one or more of the Kroenke family of owners
The Pitch: Hey LeBron, remember offense? We can't imagine you had very much fun this year initiating practically everything on your own, playing without teammates who could reliably get their own shots or even hit the open looks you spoonfed them. Well, don't worry about that here. Niko here is one of the only frontcourt players as creative with the ball as you are. Jamal Murray has potential to be a Steph Curry-like offensive weapon. Everybody here runs, everybody here shoots, everybody here scores. Sounds fun, doesn't it?
Looks like you're not much for playing defense these days. Well, that's fine -none of our guys do, really. I mean, Paul here doesn't seem to mind playing some, but generally, we spend most of our defensive possessions plotting what we're gonna do when we get back on offense. It worked for us pretty well last year: We had injuries all season and still won 46 games, coming one possession away from the playoffs. Plug you into our Mile High offense, and teams'll pass out before they're able to catch up with us.
Detroit Pistons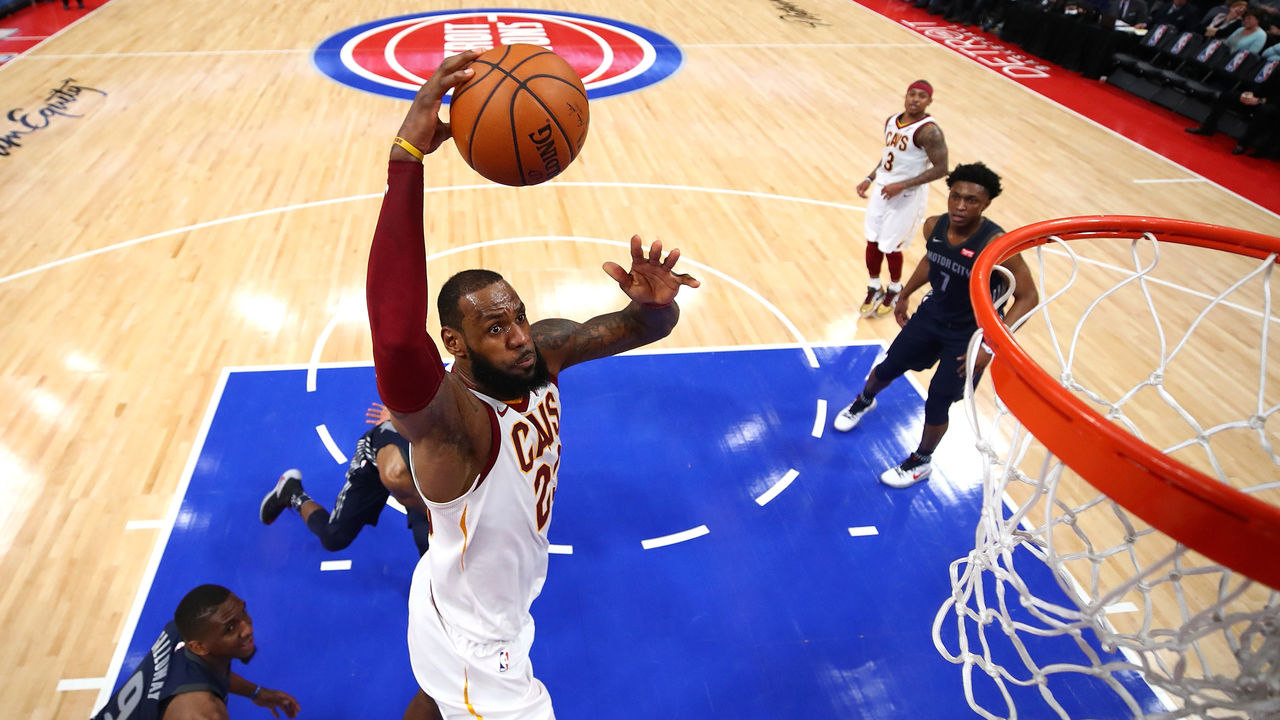 What they need to do first: Dump even more of the team than Charlotte.
Who's in the meeting: Former Pistons greats Isaiah Thomas and Joe Dumars, franchise player Blake Griffin, new head coach Dwane Casey, local rap god Eminem
The Pitch: Uhh ... ever seen that Bad Boys "30 for 30"? No? Well ... how'd you like Em to personally rap "Lose Yourself" for you in the locker room before every game for the rest of your career?
Memphis Grizzlies
What they need to do first: Somehow get rid of Chandler Parsons' remaining two years and $49 million, then find takers for JaMychal Green's and Ben McLemore's expiring deals as well.
Who's in the meeting: Owner Robert Pera, long-tenured Grizzlies Marc Gasol and Mike Conley, occasionally proud Memphisian Justin Timberlake
The Pitch: Here in Memphis, it's all about team culture. Outside of San Antonio, no teammates have stuck it out longer than Mike and Marc here, and they're still both in their prime - even if they didn't get much of a chance to show it last year. Still, they could've asked out, but they didn't, because they know how special it is to play basketball here when things are good. They'll be back in top form next year, and we'll get the next great Grizzly in the draft with our top-five pick. Grit and Grind will be back in a big way, and you can be the center of it all: The star forward we've always needed, but could never quite get right before.
We came one draft spot away from getting you 15 years ago. If we'd gotten you back then, surrounded you with Pau Gasol, Shane Battier, James Posey, and Mike Miller while they were all still young and improving, who knows how many championships you'd have right now with Memphis? Come play on Beale Street and let's start making up for lost time.
Minnesota Timberwolves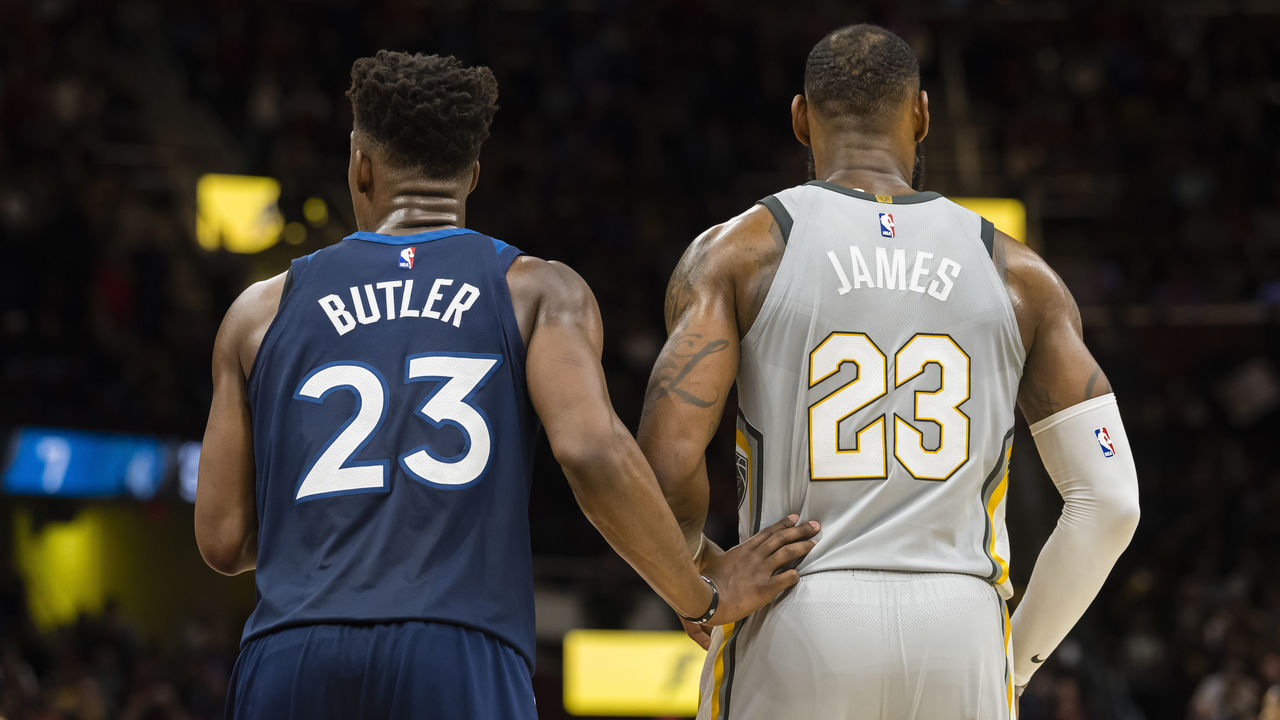 What they need to do first: Get out from under the costly and interminable contracts of Andrew Wiggins and Gorgui Dieng, and find a taker for either Taj Gibson or Jeff Teague.
Who's in the meeting: Stars Jimmy Butler and Karl-Anthony Towns, former franchise great Kevin Garnett, head coach Tom Thibodeau, whatever members from The Time and The Revolution are in town
The Pitch: (Probably just this 2010 video, with slightly updated cultural references.)
Orlando Magic
What they need to do first: Offload Bismack Biyombo's remaining two years and $34 million, and rid themselves of some other flotsam around their cap margins.
Who's in the meeting?: Head coach Steve Clifford, GM Jeff Hammond, whatever Orlando players are hanging around the practice facility that day
The Pitch: Remember how we beat you in the Eastern Conference finals in 2009, in the first truly crushing defeat of your playoff career? Well, that was basically the last good thing to happen to our franchise - we haven't even made the playoffs in six years, and we're not much closer to getting out now than we were when we first traded Dwight Howard in 2012. We made some bad trades, we've had some bad injury luck, history keeps repeating for us in all the crappiest ways, and we're really starting to find our way up the NBA's fan-depression rankings.
Why are we telling you all this? Well, hopefully, because you're a fan of lost causes, and challenges. Our immediate goals would be simple: just get us back to the playoffs, make us feel optimistic about something, and give our crowds a reason to give a damn. And even if you don't play for us, could you at least lift the voodoo curse you put on the franchise after that '09 series? We're sorry, really.
Phoenix Suns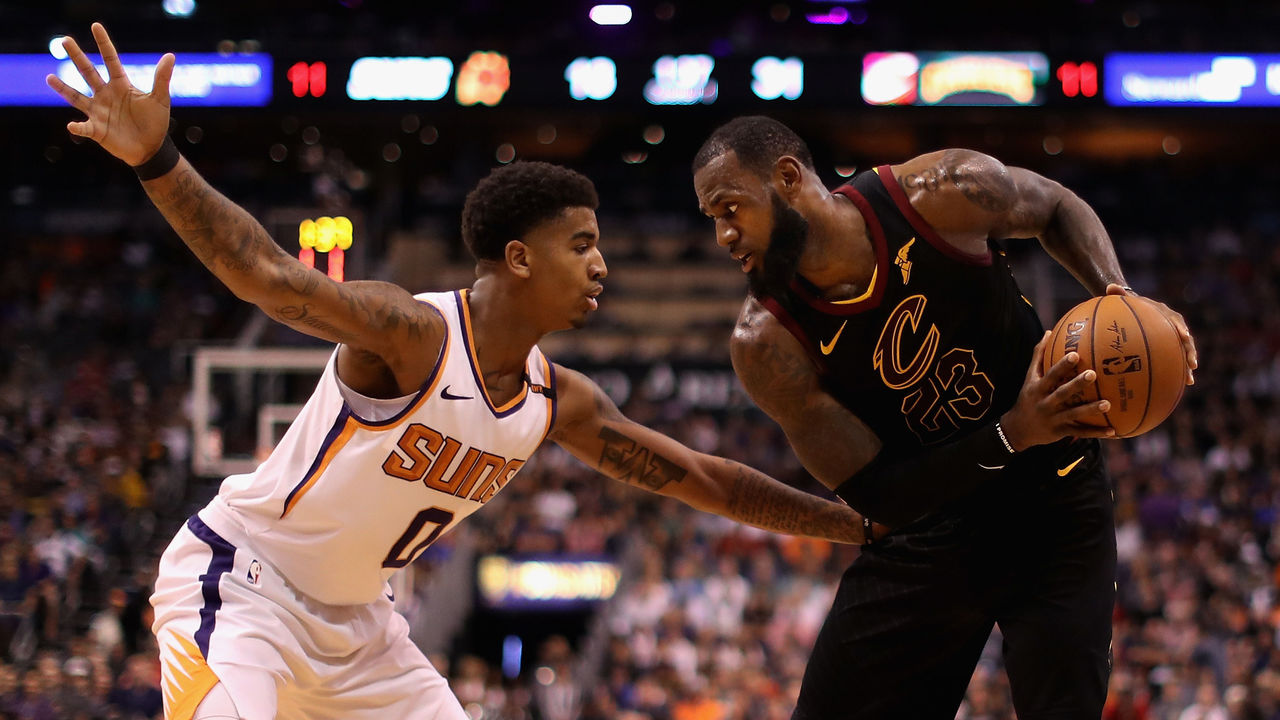 What they need to do first: Clear Brandon Knight's remaining $30 million and the expiring contracts of either Jared Dudley or Tyson Chandler off the books.
Who's in the meeting? Franchise player Devin Booker, head coach Igor Kokoskov, GM Ryan McDonough, owner Robert Sarver, former two-time MVP Steve Nash
The Pitch: Admit it: You always wanted to play Seven Seconds or Less. You've never really had the team for it, but here you will: Everyone's under 25, and everyone loves to run. You've never played alongside a scorer quite like Booker, you've never had a role man as explosive as DeAndre Ayton, and you've never had a wingmate who can cover your back on the other end of the floor as easily as Josh Jackson. Throw in some floor stretchers, some other guys who can get their own shot, and this could be one of the most complete, dynamic squads you've ever played on.
It's a squad a couple years away from competing for a championship, sure. But once you come out to the Valley of the Sun, away from those frigid winters in Northern Ohio, you won't want to leave anytime soon. Don't worry, it's a dry heat.
Portland Trail Blazers
What they need to do first: Somehow shed roughly $46 million next year between Evan Turner, Maurice Harkless, Meyers Leonard, and Al-Farouq Aminu - or just two of those guys with CJ McCollum.
Who's in the meeting? Whoever's left from the team's star backcourt, head coach Terry Stotts, owner Paul Allen, GM Neil Olshey
The Pitch: If you think you know what it's like to play for a rabid, long-suffering fan base, wait till you get to Portland. These fans have been through so much over the years when it comes to injuries, tough playoff defeats, off-court drama, and failed promises - and they're the only pro team in town, so fans have no choice but to learn how to endure it all. When things are going good for this team, though - like during that long, unexpected winning streak in the back half of last season - there's no building in the NBA like the Moda Center.
Besides, you've never played with a guard as deadly from range as Dame. Take the court alongside him next season and Portland will be the only team in the NBA starting two players from last season's All-NBA first team.
Sacramento Kings
What they need to do first: Hope Iman Shumpert or Garrett Temple turn down their pricey player options for 2017-18, and if not, try to unload their expiring deals, maybe make some kind of noteworthy karmic sacrifice.
Who's in the meeting? GM Vlade Divac, head coach Dave Joerger, owner Vivek Ranadive, former franchise great Chris Webber, native Academy Award-nominated director/actress Greta Gerwig
The Pitch: How'd you like to be mayor of a major American capital city?
Utah Jazz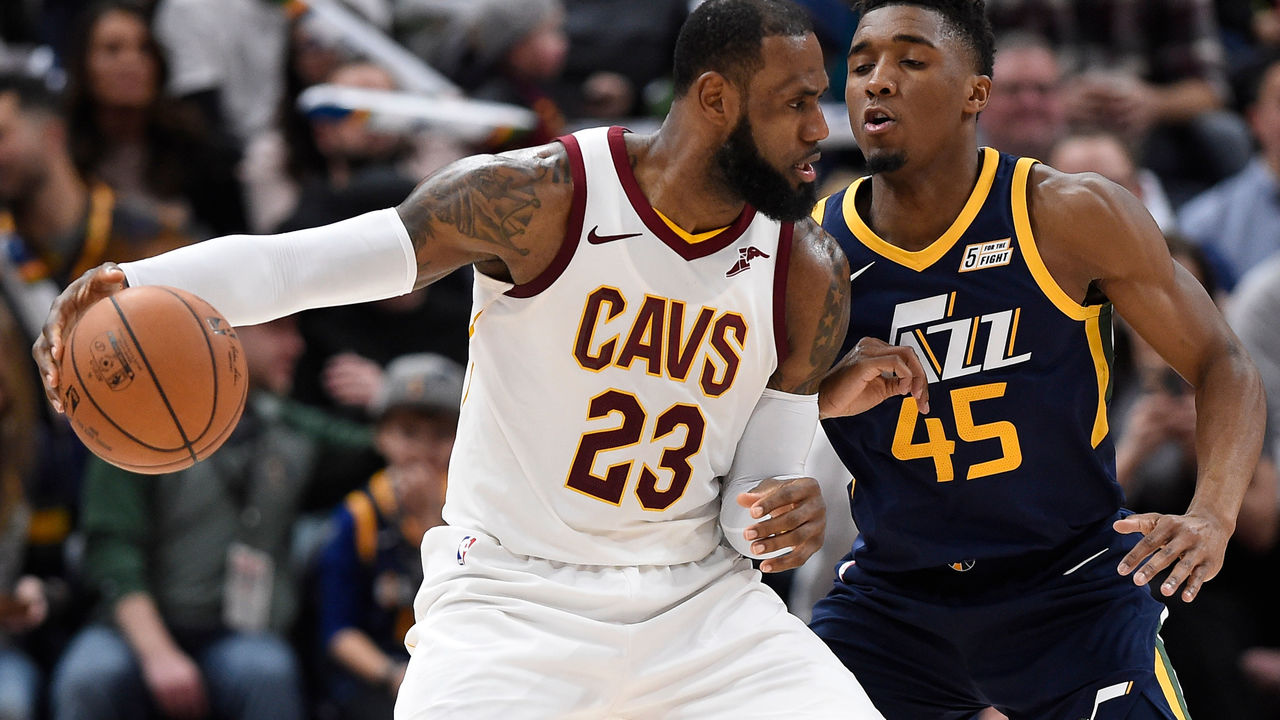 What they need to do first: Renounce current free agents, find new spots for Ricky Rubio and Alec Burks.
Who's in the meeting? GM Dennis Lindsey, head coach Quin Snyder, franchise players Donovan Mitchell and Rudy Gobert, former franchise players John Stockton and Karl Malone
The Pitch: See these two guys here? They're the best young guard-big combo in the NBA: a 21-year-old who just averaged 24 per game in the playoffs as a rookie, and a 25-year-old who's (probably) just coming off his first Defensive Player of the Year award. They got us to the second round last year - when our wing rotation consisted of Joe Ingles, Jae Crowder, Royce O'Neale, and Burks. Sub you in for one or more of those guys, and we're as dangerous as any team in the West for the next five years.
And see those other two guys there? They played nearly 20 years together in Utah, making the playoffs every year until they were 40, virtually never getting hurt. You wanna enjoy a brief time in the spotlight? Go to L.A. or New York. You wanna have a long, healthy, successful career? Come to Utah.
Washington Wizards
What they need to do first: Trade everyone besides John Wall and Bradley Beal, call DeShawn Stevenson out of retirement to plead for clemency.
Who's in the meeting? Those two guys, head coach Scott Brooks, GM Ernie Grunfeld, owner Ted Leonsis, local rapper Wale if he can get past security.
The Pitch: Hey, remember that guy who just beat you in the Finals the last two years, basically with the same shot each time? Well, this is his hometown, and he wouldn't even give us a meeting when he was a free agent a couple years ago. Why don't you come here, play with the best backcourt you've ever suited up with, and every success you have with us will also double as a thumb in the eye of your closest rival? How enjoyable would it be if the rest of your career was one long, championship-filled KD subtweet?
(Photos courtesy: Getty Images)