The 12 most shocking trades of this decade
Bob Levey / Getty Images Sport / Getty
Early Tuesday evening, the L.A. Clippers traded Blake Griffin - on the shortlist of the most important players in franchise history, and once widely expected to end up at No. 1 - along with Willie Reed and Brice Johnson to the flailing Detroit Pistons for Avery Bradley, Tobias Harris, Boban Marjanovic, and future first- and second-round picks.
Nearly everything about the trade was shocking: the teams, the timing, the players, and the picks. How shocking? Well, let's put it in context among the most surprising trades of the decade - 12 unexpected deals that shook us out of our midseason (or offseason) stupor and forced us to re-evaluate everything we thought we knew about the NBA ecosystem.
The more impactful and less predictable, the better - and we're not counting sign-and-trades that were really glorified free-agency signings. Here are a dozen moves that set the standard for player-movement-induced paralysis.
12. Sacramento Kings trade DeMarcus Cousins and Omri Casspi to New Orleans Pelicans for Tyreke Evans, Langston Galloway, Buddy Hield, and a 2017 1st-rounder and 2nd-rounder (Feb. 20, 2017)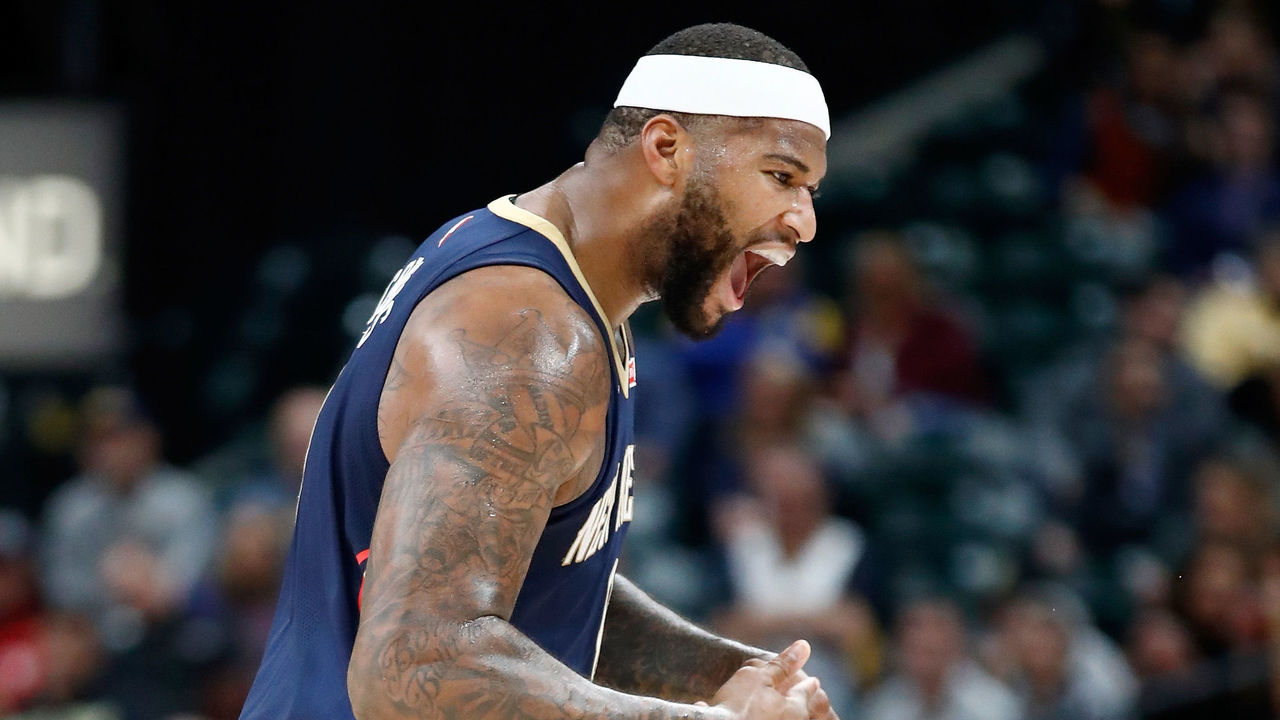 This would rate higher if we didn't get the better part of All-Star weekend to mentally prepare for it, since it was rumored for most of the break before going down Sunday night. Still, few tabbed the cap-strapped, wheel-spinning Pellies to win the DeMarcus sweepstakes, especially not with a disappointing rookie and a late-lottery first as their primary buy-in.
The deal didn't end up being quite as terrible as it originally seemed (and Cousins' recent injury nullified its impact this season), but it remains one of the less likely blockbuster swaps of recent years.
11. Philadelphia 76ers trade Jrue Holiday to New Orleans Pelicans for draft rights to Nerlens Noel and a 2014 1st-rounder (July 12, 2013)
The trade that jump-started The Process, and announced recently hired general manager Sam Hinkie's renegade approach to the rest of the NBA. At the time, nobody knew Holiday was on the move: He was a young, high-upside point guard signed to a reasonable contract. He'd even made the All-Star team the year before.
But Hinkie wanted to start the rebuild, and dealt the Sixers' best asset to do so, getting a esteemed prospect who wouldn't play until the '14-'15 season and a first-rounder they eventually turned into Dario Saric and (through a variety of draft dealings and pick swaps) Markelle Fultz. The trade's biggest impact was making the Sixers bad enough in '13-'14 to nab Joel Embiid third overall the next summer.
10. Toronto Raptors trade Andrea Bargnani to New York Knicks for Marcus Camby, Steve Novak, Quentin Richardson, a 2014 2nd-rounder, a 2016 1st-rounder, and a 2017 1st-rounder (July 10, 2013)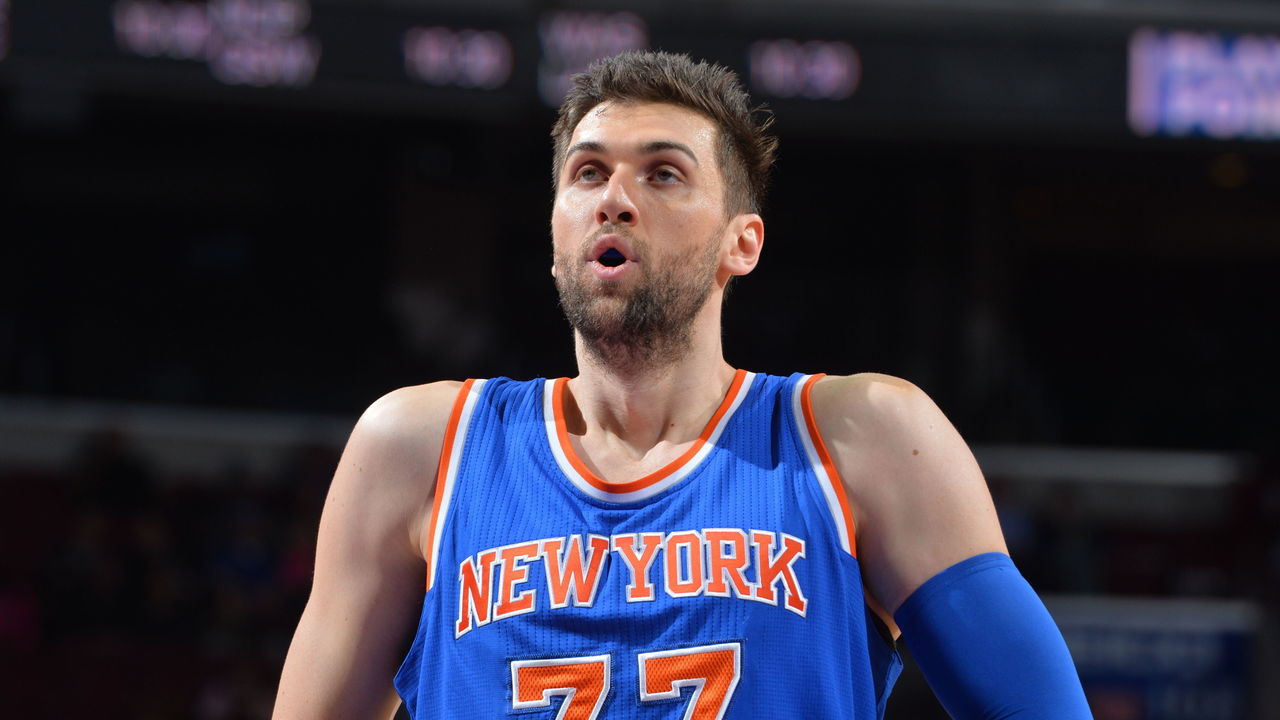 Though we're mostly staying away from so-bad-it's-shocking deals, we had to represent the genre with this masterpiece from the Knicks. The Raptors seemingly spent years trying to unload the underwhelming Bargnani's hefty contract, and most experts predicted it would take a serious forfeiture of assets to move the former No. 1 pick.
Instead, they just waited for James Dolan to call. Somehow the Raptors not only got out from under Bargs, but actually got back legitimate draft considerations - one pick even turned into a top-10 selection, used on breakout big man Jakob Poeltl. If you didn't believe Masai Ujiri was a ninja before this deal, you didn't need to check his belt after.
9. Los Angeles Clippers trade Chris Paul to Houston Rockets for Patrick Beverley, Sam Dekker, Montrezl Harrell, Darrun Hilliard, DeAndre Liggins, Lou Williams, Kyle Wiltjer, cash, and a 2018 1st-rounder (June 28, 2017)
Nobody expected the mechanics of this one. Paul was thought to be opting out as a free agent, and instead opted into the final year of his deal so that the Rockets could clear space for him via trade and the Clippers could get something back for his departure in the process. (The "something back" turned out to be more significant than L.A. likely expected, with Williams nearly balling his way into the All-Star Game from the Clippers' bench.)
Houston simultaneously made sense as a destination (championship contender, loves taking big swings) and didn't make sense at all (up-tempo team, already had James Harden at point guard), meaning the deal was that much more complicated to digest. Little did we know it was only the second-most-shocking trade the Clips would execute before season's end.
8. Cleveland Cavaliers trade Kyrie Irving to Boston Celtics for Isaiah Thomas, Jae Crowder, Ante Zizic, and a 2018 1st-rounder (via Brooklyn Nets) (Aug. 30, 2017)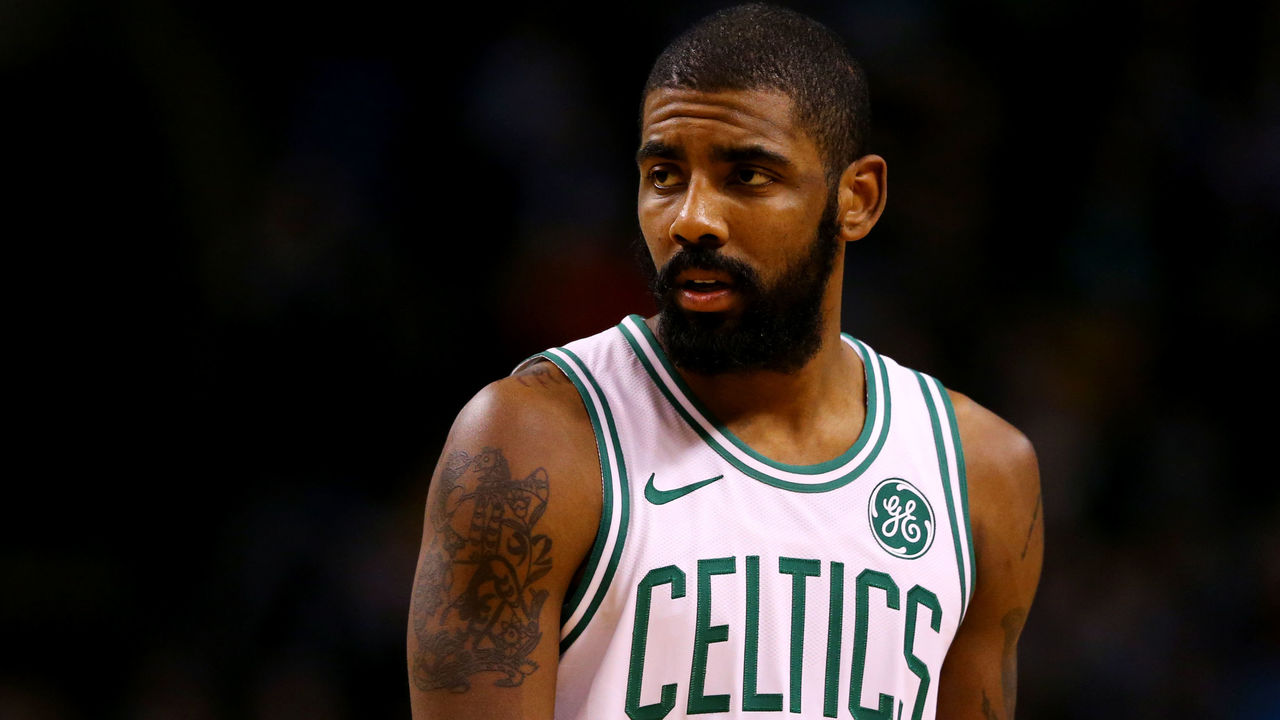 The surprise here was slightly lessened by days of rumors leading up to the swap, and the principal participant's request for a trade earlier in the offseason. Still, it's hard to acclimate to the idea of a perennial Finals contender sending its second-best player to the best team in the conference, and even harder considering the return: not just green-bleeding All-Star Thomas, but a Brooklyn-owned first-rounder that could've been the No. 1 pick in the next year's draft.
It was one of the most polarizing deals in recent memory - especially between two ostensible contenders - and it's still kind of crazy that it actually happened.
7. Orlando Magic trade: Earl Clark, Chris Duhon, and Dwight Howard to Los Angeles Lakers; Jason Richardson to 76ers. Lakers trade: Christian Eyenga, Josh McRoberts, and a 2017 2nd-rounder to Magic; Andrew Bynum to 76ers. 76ers trade: Andre Iguodala to Denver Nuggets; Nikola Vucevic, Mo Harkless, and a 2017 1st-rounder to Magic. Nuggets trade: Arron Afflalo, Al Harrington, a 2013 2nd-rounder, and a 2014 1st-rounder to Magic (Aug. 10, 2012)
Exhausting to write out, and even more exhausting to live through. We knew Howard was going somewhere - likely Los Angeles - but the four-team sprawl of this one was totally unbelievable, pulling the Nuggets and Sixers into its chaos and altering the trajectories of every franchise involved.
The extended shenanigans of this deal were so extreme that within a couple years, just about none of it turned out as expected: The Lakers fell apart, Bynum left Philly in disarray before ever playing, and Denver somehow congealed into a fringe contender before dissolving into the ether. Today, Vucevic is the only player of the 12 who were swapped that's still on the team he was sent to.
6. Indiana Pacers trade Paul George to Oklahoma City Thunder for Victor Oladipo and Domantas Sabonis (July 6, 2017)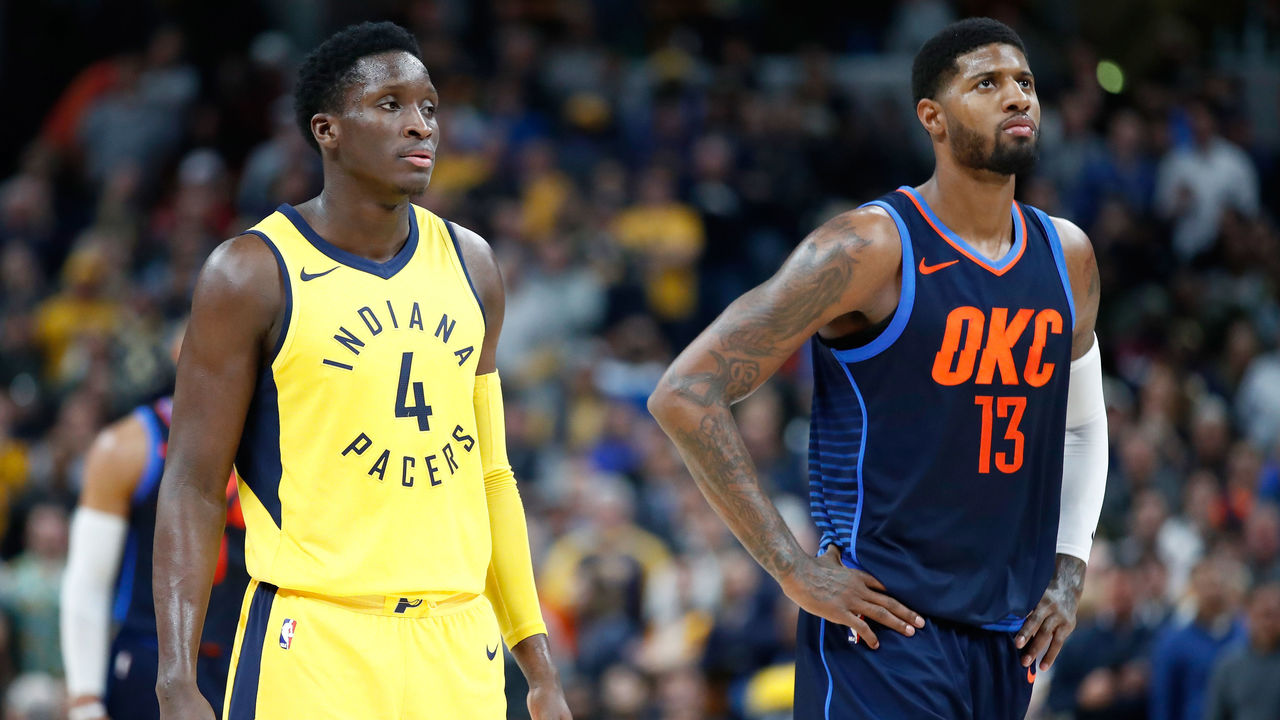 "THAT'S IT?!" You can still hear the echo of fans decrying the return the Indiana Pacers received for probably the second-greatest player in franchise history: an overextended combo guard making $20 million a year, and a first-year draft disappointment. What's more, nobody really saw Oklahoma City as a likely landing spot for George; most NBA prognosticators were still trying to make the math work on a deal sending him to Cleveland.
As shocking as the trade was, it's nothing compared to what happened next. Oladipo transformed from a salary-cap burden to a franchise player overnight, and Sabonis emerged as one of the league's most efficient young role players, catapulting the seemingly moribund Pacers into this year's playoff race.
5. Boston Celtics trade Kendrick Perkins and Nate Robinson to Oklahoma City Thunder for Jeff Green, Nenad Krstic, cash, and a 2012 1st-rounder (Feb. 24, 2011)
Don't let the size of the names fool you: At the time, this felt axis-tilting, especially since the famously secretive front offices involved gave no sign the deal was coming until it dropped into fans' laps on a Thursday afternoon.
Perkins was the (injured) starting center and the key to the chemistry of a Celtics team that had made the Finals two of the last three seasons; Green was part of OKC's original Big Three with Kevin Durant and Russell Westbrook. At the time, the deal declared the future had arrived for the Thunder, while the Celtics were already looking to life beyond the Three Amigos.
Neither team got what it bargained for. Perkins became a trusted mentor and locker-room presence in OKC, but was never a reliable on-court producer again. Meanwhile, the Celtics' core collapsed without him, and Green didn't live up to his two-way potential. In retrospect, though, perhaps the most shocking thing about this deal is that Westbrook and Nate Robinson were ever on the same team at the same time. Just imagine what those practice scrimmages were like.
4. Boston Celtics trade Kevin Garnett, Paul Pierce, Jason Terry, D.J. White, and a 2017 2nd-rounder to the Brooklyn Nets for Keith Bogans, MarShon Brooks, Kris Humphries, Kris Joseph, Gerald Wallace, a 2014 1st-rounder, a 2016 1st-rounder, a 2018 1st-rounder, and rights to swap picks in 2015 and 2017 (July 12, 2013)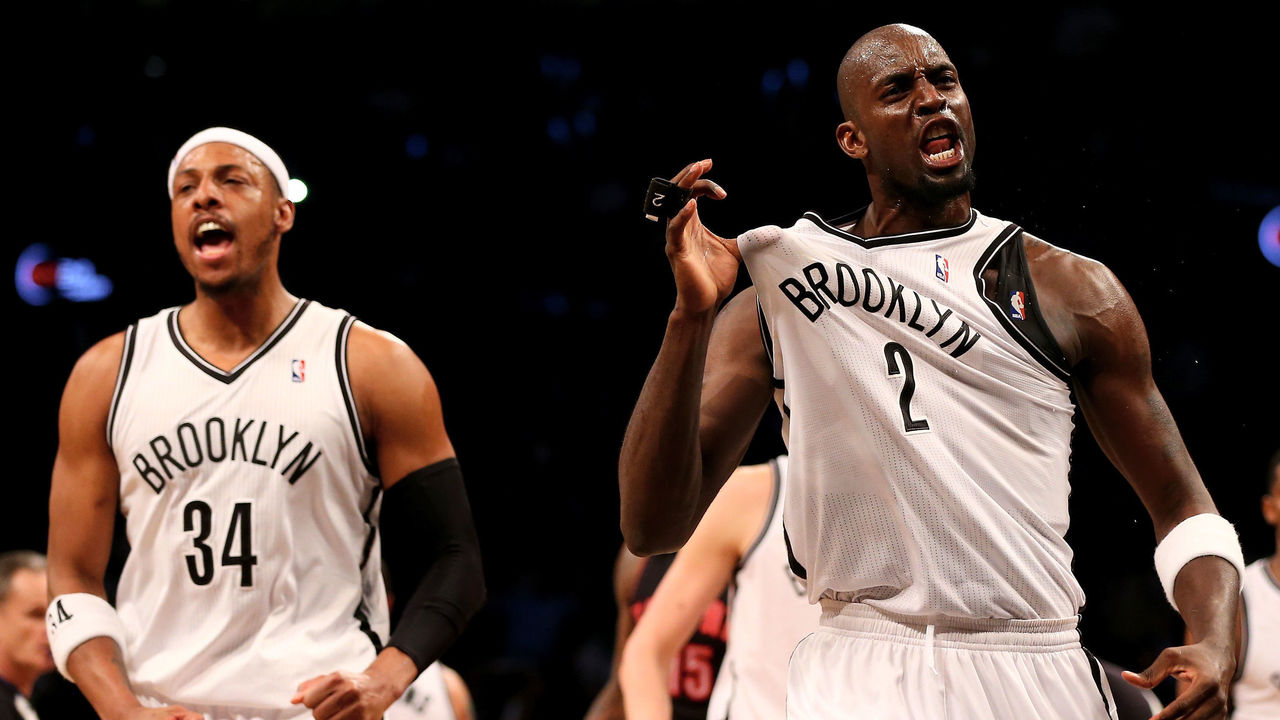 The enormity of this two-team swap is still jaw-dropping: 10 players, including two future Hall of Famers, and as many as five future first-rounders - one of which ended up being the No. 1 pick.
It didn't look like the Nets would fall so far so fast; they already had three former and/or future stars in place in Deron Williams, Joe Johnson, and Brook Lopez, and adding two more seemed likely to at least make them a fringe contender. For one season, it sorta did. Then it really didn't, and they were hopeless for about a half-decade as the Celtics restocked for a potential future dynasty.
At the time, though, the swap was shocking for its mutual audacity, as the Celtics bloodlessly surrendered their franchise's identity to accelerate a rebuild and Brooklyn mortgaged its future for one semi-legitimate chance at taking down LeBron. It's almost beside the point that one of those dice rolls worked out spectacularly well while the other resulted in a half-generation's worth of misery.
3. Los Angeles Clippers trade Blake Griffin, Brice Johnson and Willie Reed to Detroit Pistons for Avery Bradley, Tobias Harris, Boban Marjanovic, a 2018 1st-rounder, and a 2019 2nd-rounder (January 29, 2018)
If Griffin's decline becomes precipitous, the Clippers stay competitive without him, or both teams just kinda linger in irrelevance before bottoming out for real, this ranking could seem way too high in a couple of years. But man, "Blake Griffin to Detroit Pistons" was absolutely not a combination of words I expected to see on my Twitter timeline.
Who knew Griffin, signed to a $171-million extension in the offseason, was on the block? Who knew the Clippers, surging unexpectedly to competitiveness in the West, were interested in selling? Who knew the Pistons, long mired in mediocrity and plummeting down the standings in the East, were interested in buying? Who knew either team had the gumption to go through with it - in January, no less?
Does it change the title picture for the 2017-18 season? Almost certainly not. Is it the most surprising and interesting swap that two non-contending teams could manage in 2018? We'll find out for sure when the trade deadline passes in 10 days.
2. Utah Jazz trade Deron Williams to New Jersey Nets for Derrick Favors, Devin Harris, cash, a 2011 1st-rounder, and a 2013 1st-rounder (Feb. 23, 2011)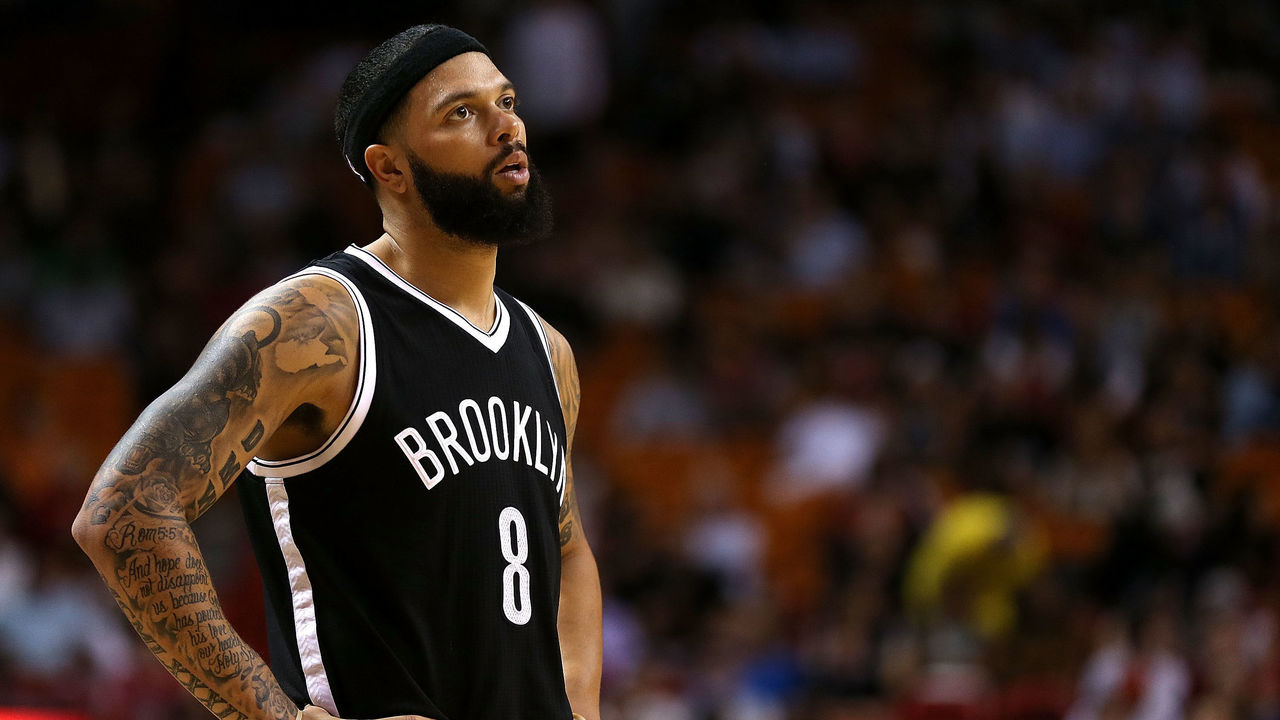 Don't sleep on the D-Will trade as an all-time left-fielder.
He was a near-superstar point guard, mentioned in the same breath as Paul, and valuable enough to the Jazz that the franchise agreed to part with longtime coach Jerry Sloan that January, seemingly to placate Williams.
Weeks later - while the greater NBA universe was distracted by developments in the Melodrama surrounding the Nuggets' disenchanted star forward - Utah split with Williams anyway, sending him to New Jersey for what ended up essentially being two top-five picks, Favors, and Enes Kanter.
It seemed like a win for both squads: New Jersey got a marquee player in advance of the franchise's relocation, and Utah appeared to be going the rebuild route at the right time, getting the player assets to retool for the future without totally sacrificing the present.
D-Will didn't live up to his potential in Jersey or Brooklyn, and Utah's rebuild took a lot longer than anticipated - Favors and Kanter never meshed, and were both eventually overshadowed by late first-rounder Rudy Gobert. In terms of sheer lack of foreshadowing, though, this trade reigns supreme among star deals this decade.
1. Oklahoma City Thunder trade James Harden to Houston Rockets for Jeremy Lamb, Kevin Martin, a 2013 1st-rounder (via Toronto Raptors), a 2013 2nd-rounder, and a 2014 1st-rounder (Oct. 27, 2012)
As if any other deal could top this list. Looking at it now, it seems like the trade should've been even more shocking at the time, but Harden hadn't gone full Fear the Beard when Oklahoma City decided it could live with the consequences of losing its sixth man.
Nonetheless, he'd played a key role on a young team that had just made the Finals for the first time, he wasn't going to be a (restricted) free agent until the end of the following season, and he looked like he was about to be really, really good. It was hard to believe that GM Sam Presti would actually pull the trigger on trading him.
But he did, and the NBA world awoke Sunday morning of Halloween weekend to find that Harden had been shipped to Houston for what appeared to be a preponderance of mid-level assets - the declining Martin, the recently drafted Lamb, and a couple first-rounders unlikely to become grand-slam picks. Debate over the deal continues to this day, as Harden morphs into a perennial MVP candidate and Lamb toils on the bench in Charlotte, and the shock still hasn't totally worn off. It's unlikely we'll see this trade's equal until well into the 2020s.
(Photos courtesy: Getty Images)
Comments
✕
The 12 most shocking trades of this decade
  Got something to say? Leave a comment below!