Four bets that are paying off for the Kings' after the Cousins trade
Derick E. Hingle-USA TODAY Sports / Action Images
When the Kings traded DeMarcus Cousins to the New Orleans Pelicans at the tail end of All-Star Weekend, the sports media nearly collapsed a collective lung laughing over what a terrible deal it was. (I was pretty short of breath myself.) Cousins - a potential top-10 player - dealt over a season before his free agency for a top-three-protected first-rounder, cap filler in the form of Langston Galloway and Tyreke Evans, and a 23-year-old rookie in Buddy Hield who'd lost much of his luster over the course of his uninspiring 57 games in New Orleans. It seemed like an all-time dud of a trade, one that seemed stupid from the moment it was inked, and would only get worse over time.
Well, maybe not. About a month and a half into the trade, it's still way too early to say exactly how good the deal was for either side. But it might not be too early to pull back on any Winner Of All Time talk with the deal, and recognize that there might've been factors we hadn't considered - or just considered incorrectly - that at least begin to justify the deal from Sacramento's perspective. Here are four bets they made with the DMC trade that have paid off better than we expected at the time: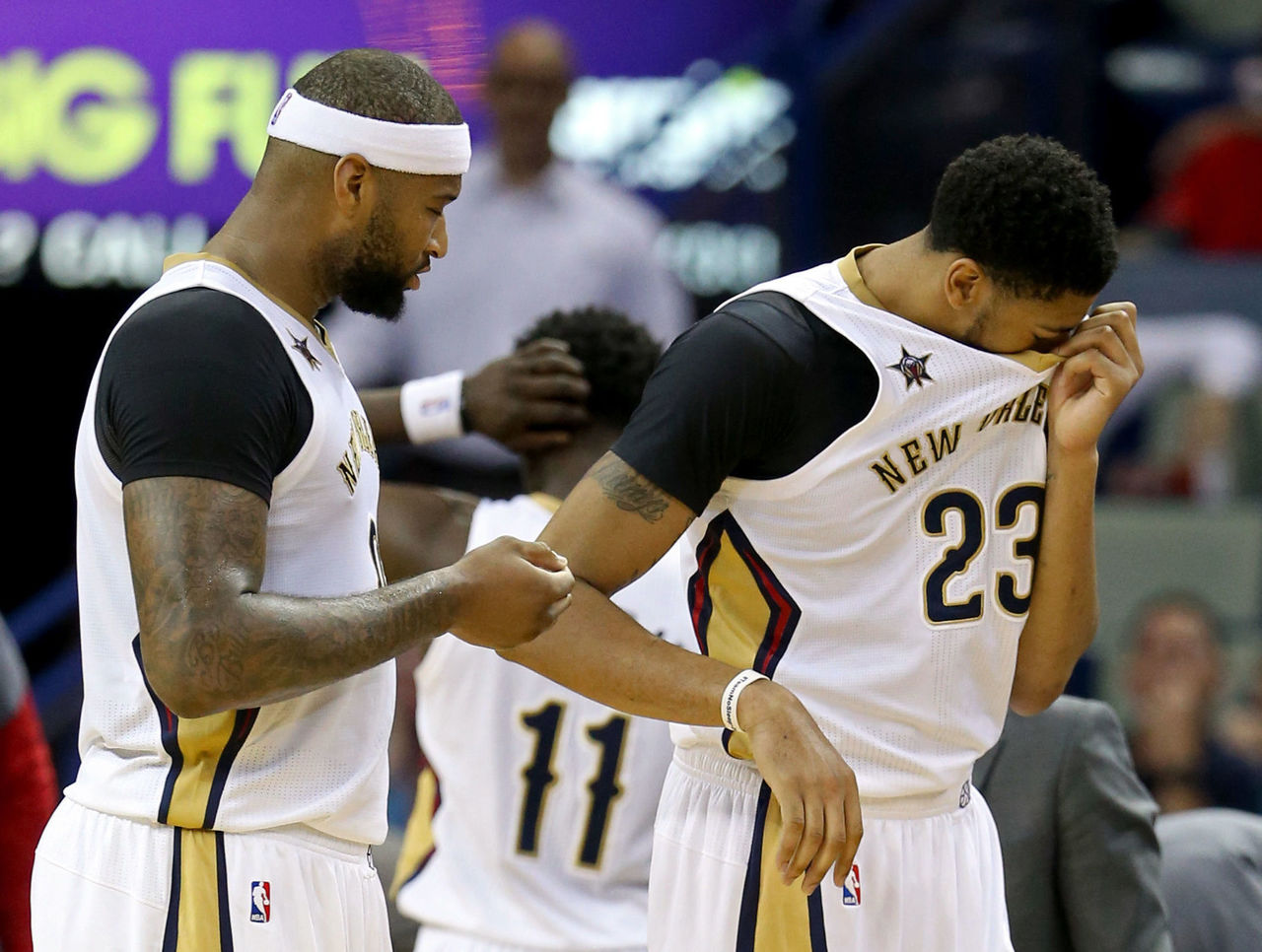 The Pelicans wouldn't gel right away with Anthony Davis and Cousins playing together
When New Orleans pulled the trigger on the Cousins deal, they were a paltry 23-34 on the season, but in the top loaded West, that also meant they were still only 2.5 games out of the playoffs. Adding a talent like Cousins while basically sacrificing marginal rotation guys to do so made it seem like they could make a late push for the eighth seed, or at least do enough to jump a couple other teams ahead of them in the standings. That in turn made the top-three-protected 2017 first-rounder that Sacramento received from New Orleans in the deal seem like a middling asset at best - if the Pelicans ended up drafting in the 13-17 range, that would hardly make for a prize return for a perennial All-Star like Cousins.
Well, it didn't turn out that way. Davis and Cousins may work as a frontcourt tandem at some point - they seemed to find a little chemistry and the team started playing a little more competitively as the season wound down - but the immediate impact on their win-loss record was certainly not an immensely positive one. The Pelicans have gone 10-13 since dealing for Cousins and currently sit in the 10th lottery slot, high enough to potentially land the Kings an impact player in the draft, while not high enough to risk a likely jump into the top three. It's a big enough factor to be considered when calibrating the ultimate success of the deal.
Hield's production would improve with added offensive responsibility
In New Orleans, Hield's offensive output was mediocre at best: He averaged 15 points per 36 minutes on 39 percent shooting while barely ever getting to the line in a role that saw him constantly weaving in and out of the starting lineup. But in Sacramento, with increased minutes, a higher usage rate, and no post presence like Davis to need to play off of, Hield's output has made a gigantic leap: 18 points per 36 on 47 percent shooting (including 42 percent from three) while doubling his still-paltry free-throw rate. He's turning the ball over more, but otherwise his efficiency has improved across the board, with his PER leaping from 9.9 to 14.5 while in Sac-town.
Will Hield end up the next Stephen Curry, as Vivek Ranadive is no doubt banking on? That's still incredibly unlikely, as Curry's rookie numbers were far superior to Hield's and he was two years younger in his first season. But is he a legitimate building block for the Kings moving forward? Maybe, maybe not, but at least it's a legitimate discussion now.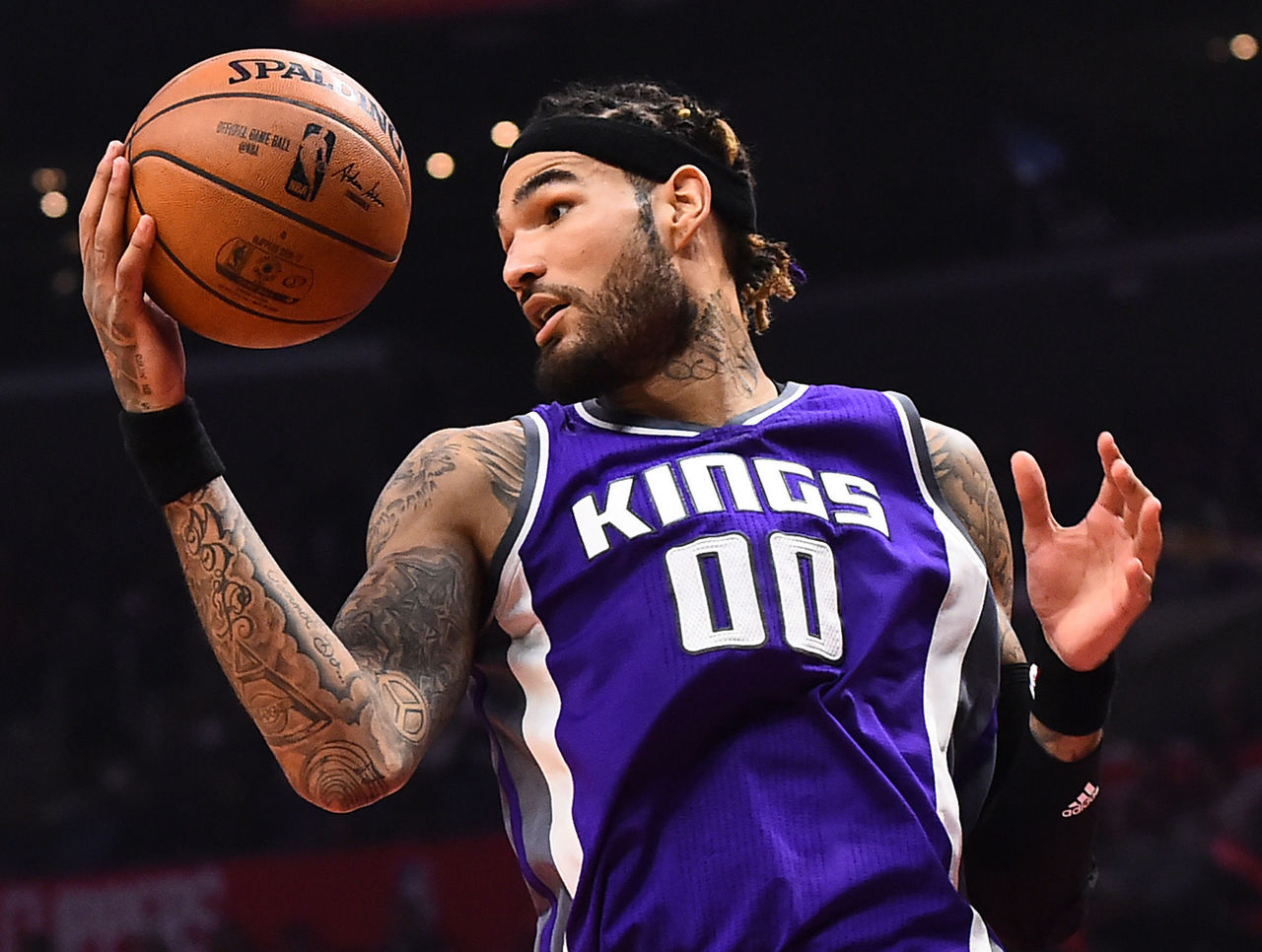 The Kings' big men behind Cousins would flourish in his absence
Despite being the No. 6 overall pick in the 2015 NBA draft - taken higher than Emmanuel Mudiay and Justise Winslow, two greater-hyped draft prospects - Willie Cauley-Stein was at risk of becoming an afterthought in the Kings' rotation. Despite an uptick in productivity in February, Cauley-Stein was averaging just six points and three boards in 13 minutes a game for the Kings before the All-Star break, even racking up a handful of DNP-CDs in the process. But in Cousins' absence, Cauley-Stein's production has exploded: The Kentucky center put up 29 points and 10 rebounds in the Kings' first post-Cousins game, and he's averaged 13 points and eight boards on 50 percent shooting (with a steal and a block) in 31 minutes a night since the break, looking like a potential two-way anchor at the pivot.

Meanwhile, Georgios Papagiannis - the team's 2016 lottery pick, and a garbage-time ghost while Cousins was in town - has entered the rotation in the past month, and he's shown real flashes as the team's backup center, posting double-doubles against the Lakers and Thunder and shooting 65 percent over his last eight games in 22 minutes a night. Meanwhile, late first-rounder Skal Labissiere - a similar non-entity while the team was under Cousins' shadow - has become one of the team's showcased players in DMC's absence, shooting 55 percent, putting up 32 points against the Suns and looking like the steal of the draft. Cousins' departure has allowed for more opportunities for all these young players to flourish. Suddenly, the Kings aren't looking nearly as strapped for young, high-upside talent as they were two months ago.
The Sixers were going to make the Kings' pick-swap potential a moot point
One of the most common dismissals of the Kings' logic behind the Cousins trade was that if they were doing it just to tank, they were doing it for naught. The Sixers own pick-swap rights with the Kings for 2017 anyway, dating back to the disastrous Nik Stauskas trade, so even if Sacramento tanked their way into the top three, they'd likely have to give up their pick to Philly anyway. At the time, the thought of Sacramento ending with a worse overall record than Philly seemed entirely realistic: The Kings were just 2.5 games ahead of the Sixers in the standings, and Philly had just surged behind the elite rookie play of Joel Embiid.
Well, as it turns out, the pick-swap probably isn't going to amount to much. The Kings have gone 7-16 since the All-Star Break - lousy, though respectable enough after dealing away their franchise anchor of the last half-decade - but the Sixers haven't done any better, going 7-18 as injuries have decimated their lineup and kept them from making any further surge in the standings. Now Sacramento sits tied for the 7th spot of the lottery standings, with only about a 7 percent chance of jumping into the top-three, while Philadelphia is knotted for No. 4. Pick-swap season is unlikely to hit us this summer.
None of this even accounts for whatever kind of psychic benefit getting out from a difficult player like Cousins may have on the Kings, and if you ask someone like longtime Sacramento radio host Grant Napear, those benefits are real and considerable. But aside from whatever intangible advantages the Kings get from the Cousins trade, what the deal initially seemed to be lacking in were legitimately tangible ones. Whether by luck, by design, or by some fortuitous combination, all these bets are now paying off for Sacramento, and it's starting to look like the deal had more on-court logic than any of us predicted at the time. Maybe the Nerlens Noel trade really was worse after all.
Comments
✕
Four bets that are paying off for the Kings' after the Cousins trade
  Got something to say? Leave a comment below!