How Supreme is taking over the NBA
(Warning: Story contains coarse language)
On a November afternoon in the Air Canada Centre's visiting locker room, after a Washington Wizards loss to the Toronto Raptors, Kelly Oubre Jr. wore a denim jacket with matching pants by October's Very Own, the streetwear line Drake launched. The clothing choice was no coincidence.
"We're in Canada," Oubre told theScore. "So I'm in a Canadian tuxedo."
The 22-year-old Wizards forward - who goes by "Wave Papi" on social media - has turned his game-day outfits into a personal runway show this season. That's no surprise considering Oubre's become a regular at New York Fashion Week the last few years, gathering inspiration for his own apparel line, Dope Soul.
"I just dress depending on how I feel," Oubre said. "It's fun because I can pull off anything."
Well, not according to the NBA. In early November, Oubre arrived at Capital One Arena in Washington for a game against the Cavaliers wearing a faux-fur coat with the words "Fuck You" repeated on the back. Oubre received a rebuke from the league. "I put that one on ice," Oubre said. "You won't see that for awhile."
The fur coat was a collaboration between Hysteric Glamour, a Japanese designer label, and Supreme, a skateboarding brand founded by James Jebbia that opened its first store in New York in 1994.
Since then, Supreme has evolved into the most popular streetwear brand in the world. The Carlyle Group reportedly valued Supreme at $1 billion when it bought a minority stake in the company in October.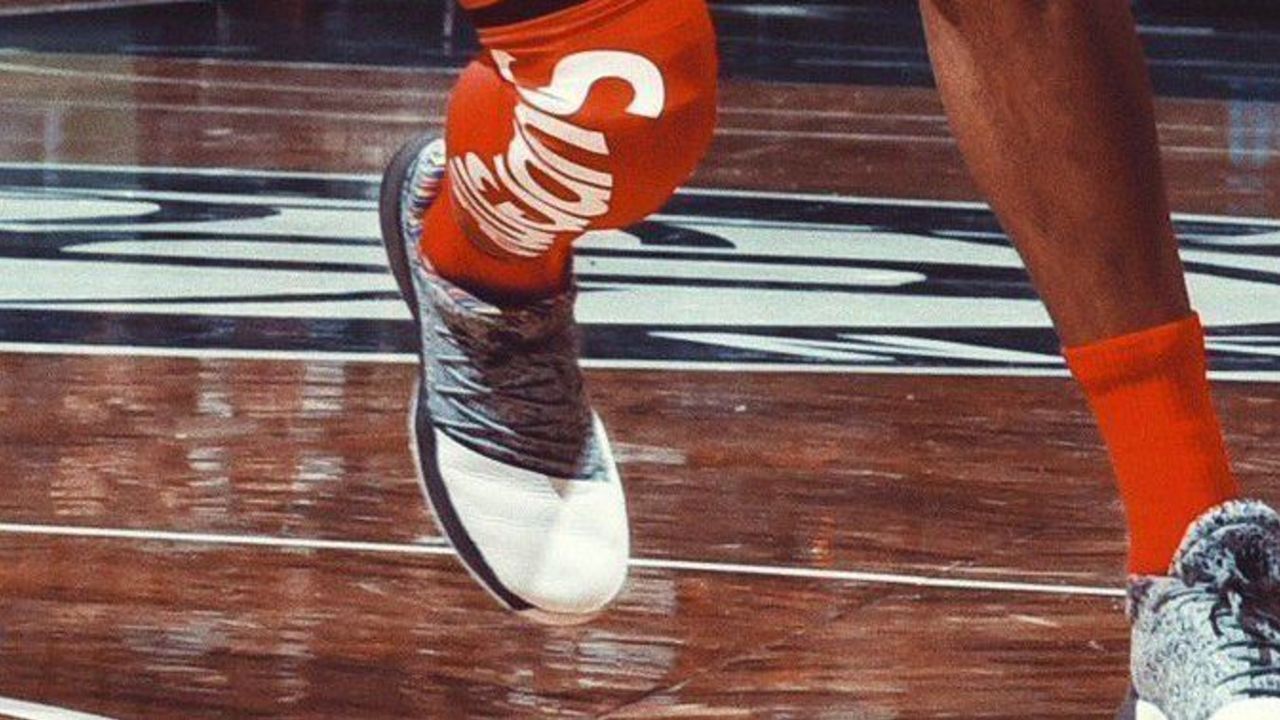 (Photo courtesy: SLAM Magazine)
It's certainly popular among NBA players. Jordan Clarkson, Brandon Ingram, and Devin Booker wear Supreme on a regular basis. Several years ago, Nick Young wore the Supreme x Nike Air Foamposite One on court as a Laker. At the 2017 slam dunk contest, Suns forward Derrick Jones Jr. wore the Supreme x Nike Air More Uptempo.
Today, it's become next to impossible to buy Supreme apparel at retail price. The brand releases new products every Thursday, which means lineups outside its stores in New York, Los Angeles, London, Paris, and Japan. The products are also made available online, but the most coveted items sell out in seconds.
Oubre discovered Supreme in high school, when it was easier to purchase what he wanted. Now, he visits vintage stores like Round Two and high-end online resale sites like Grailed to find the pieces he covets, even though it requires him to pay a premium.
Knicks center Kyle O'Quinn is also a fan of the brand, although he's not as dedicated to the hunt. "I wish there was more availability," O'Quinn told theScore. "Sometimes you lose interest when you just can't get it. I'm not one of those guys to stand in line."
Once products sell out, they resurface on the resale market for multiple times their original retail value. The demand is so high that people have turned reselling Supreme products into a lucrative full-time job. "That's hypebeast," Oubre said. "If you stand in line, you either really want the product or you're a hypebeast. I do it for the love."
Aside from releasing its own T-shirts, hoodies, and jackets, Supreme collaborates with other brands, including The North Face, Stone Island, and Comme des Garcons. Earlier this year, Supreme MetroCards caused an uproar when they became available at select subway stations in New York City. Accessories have also become a staple of the brand's offerings: Supreme has sold chopsticks, domino sets, bolt cutters, towels, and bike pumps.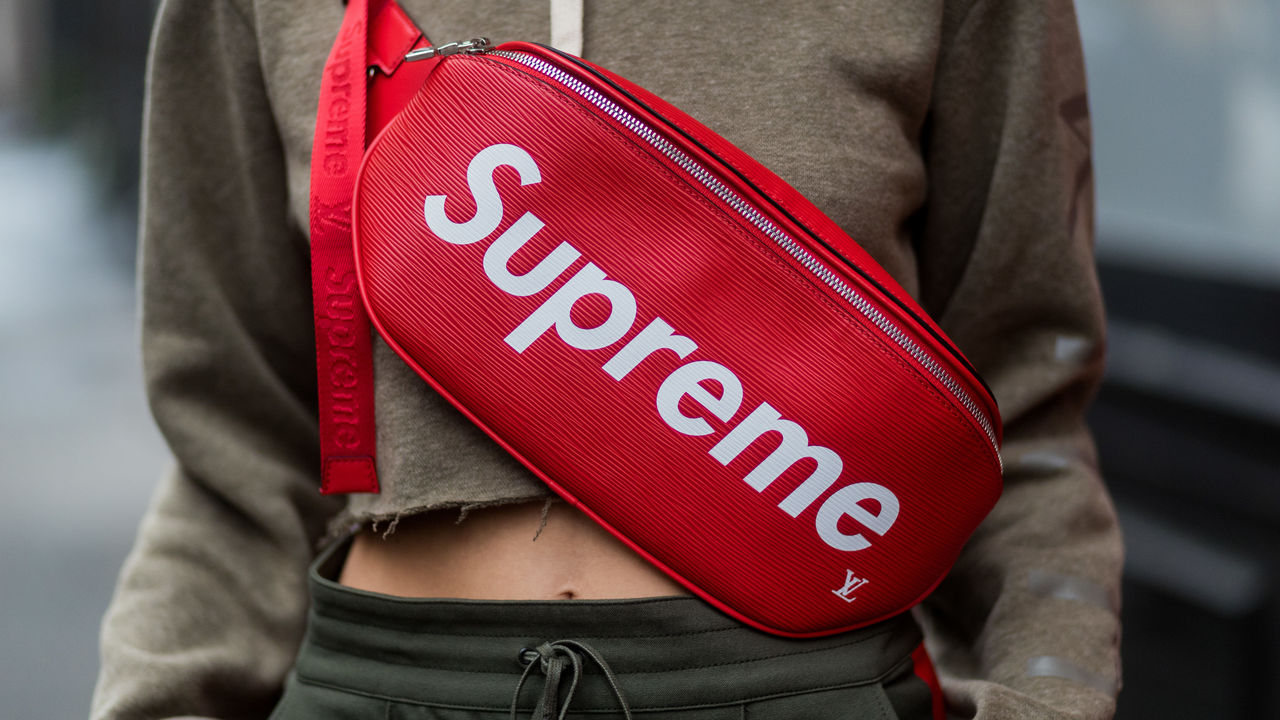 (Photo courtesy: Getty Images)
But the most coveted item is still a box-logo T-shirt or hoodie. One of the most recognizable logos in contemporary streetwear, it features the word Supreme in Futura Bold Italic font inside a rectangle, inspired by artist Barbara Kruger's use of text boxes (often red with white text set in the same font).
A recently released set of Supreme box-logo hoodies retailing for $168 sold out immediately, then resurfaced on the resale market at prices exceeding $1,000. O'Quinn has no interest in paying such a high markup. "No clothes mean that much," he said.
For other players, it depends.
Chris McCullough was born in New York and still visits the Supreme store regularly. McCullough and Oubre are teammates, and will sometimes go shopping together on road trips. McCullough says the resale price for box-logo T-shirts is too steep. "That's too much," McCullough told theScore. "But maybe for a hoodie."
So, what's the most he would pay for a Supreme box-logo hoodie?
"$1,500," McCullough said.
Oubre shook his head.
"He's crazy," Oubre said. "The box logo is the wave, I love the box logo to death, but at the end of the day, I would rather pay $1,500 for a nice coat, something I can keep for a long time because T-shirts, they shrink and stuff."
Raptors forward C.J. Miles, who turned 30 in March, admits he once followed the hype when it came to apparel, but those days are behind him. "If I like it, I like it," Miles told theScore. "It doesn't have to be about what's hot."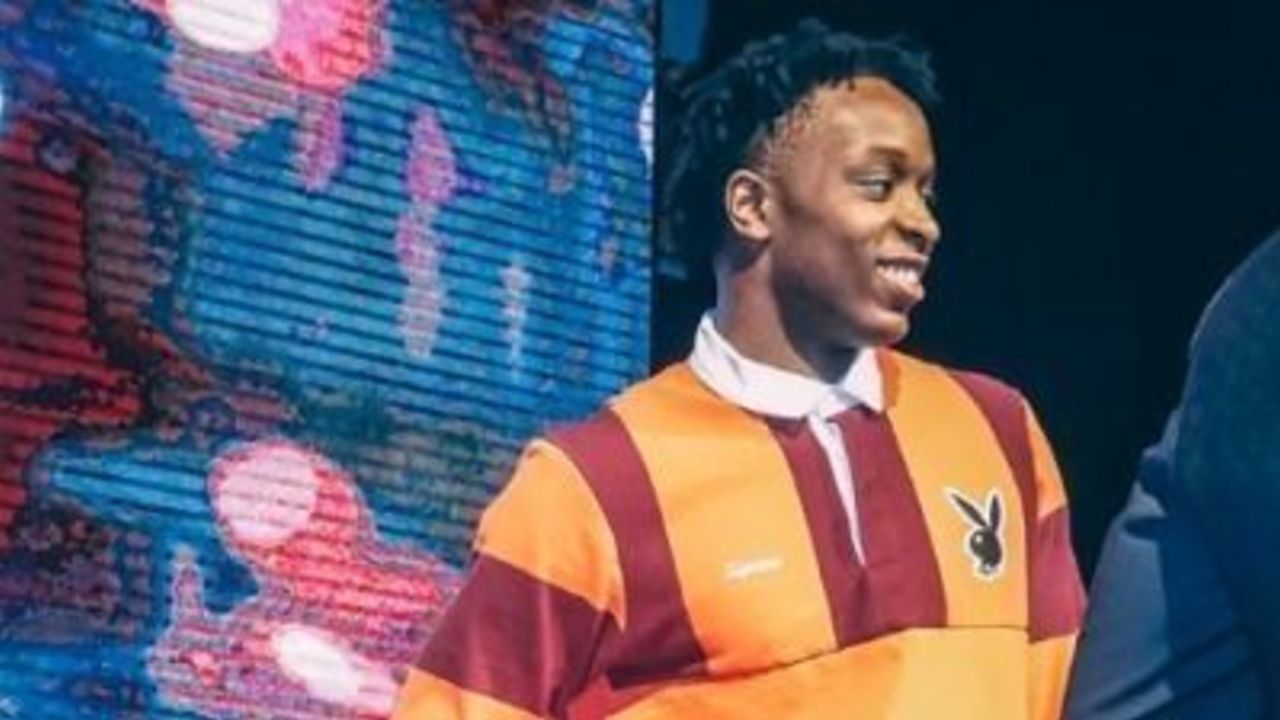 (Photo courtesy: Raptors Republic)
The biggest Supreme fan in the Raptors' locker room is forward OG Anunoby. He's used a dark teal Supreme backpack for most of the season, and sported a Supreme x Playboy rugby shirt at a team social event in November.
"He doesn't have a style yet," Miles said. "His style is whatever is hot. That's how I was when I was younger, too."
Miles admits Supreme's collaboration with Louis Vuitton earlier this year - which included baseball jerseys, T-shirts, hoodies, cardholders, belts, blankets, and pillows - did get his attention, but not enough for him to try and beat out everyone to get it. "It wasn't that important to me," Miles said.
Miles believes Anunoby and other young NBA players will eventually transition to a different style. "Clothing is a form of expression," Miles said. "I'm 30 now, so I have a couple of suits and for the most part I just like to be comfortable. My style has changed a lot over time. There will come a time when OG will present himself in a different way."
For Oubre, clothing as a form of expression took on a whole new meaning Tuesday when he once again caused an internet uproar, this time by wearing a Supreme compression sleeve on his right leg in a game against the Brooklyn Nets.
The sleeve also featured Nike and NBA logos, although they weren't as prominent as Supreme's name. At halftime, a Wizards trainer told Oubre to swap out the sleeve, which he did without any questions asked.
After the game, however, Oubre was confused as to why the league might have a problem with his latest fashion choice.
"NBA is sponsored by Nike. It's just Supreme, you know. So, I don't know really what's the quarrel," Oubre said. "It has an NBA logo on it and I play in the NBA, right. I should be able to wear the logo of what I represent. So I don't really understand the movement behind it. It's just something wavy, honestly. I don't know if it was too wavy for them."
As he addressed reporters, he was wearing a black Supreme turtleneck.
Alex Wong is an NBA freelance writer whose work has appeared in GQ, The New Yorker, Sports on Earth, and Complex, among other publications.
Comments
✕
How Supreme is taking over the NBA
  Got something to say? Leave a comment below!