Cavs' broken defense continues to be exposed by weak competition
Derick E. Hingle-USA TODAY Sports / Action Images
Disinterested. Unmotivated. A lack of effort and concern.
Whatever the reason may be, the Cleveland Cavaliers' heinous defense continues to cost them dearly, and we've barely just begun the 2017-18 regular season.
Cleveland was shredded by the New Orleans Pelicans Saturday at the Smoothie King Center, giving up 123 points to a squad that had been finding it difficult to get consistent contributions from anyone not named Anthony Davis or DeMarcus Cousins. On this night, though, the backcourt tandem of Jrue Holiday and E'Twaun Moore lit up the Cavaliers to the tune of 53 combined points on 22-of-30 shooting, including 8-of-11 from 3-polnt range.
Added to Davis' game-high 30 points and Cousins' 29, the Pelicans had four players outscore the entire Cavaliers roster in a 123-101 victory for the home side.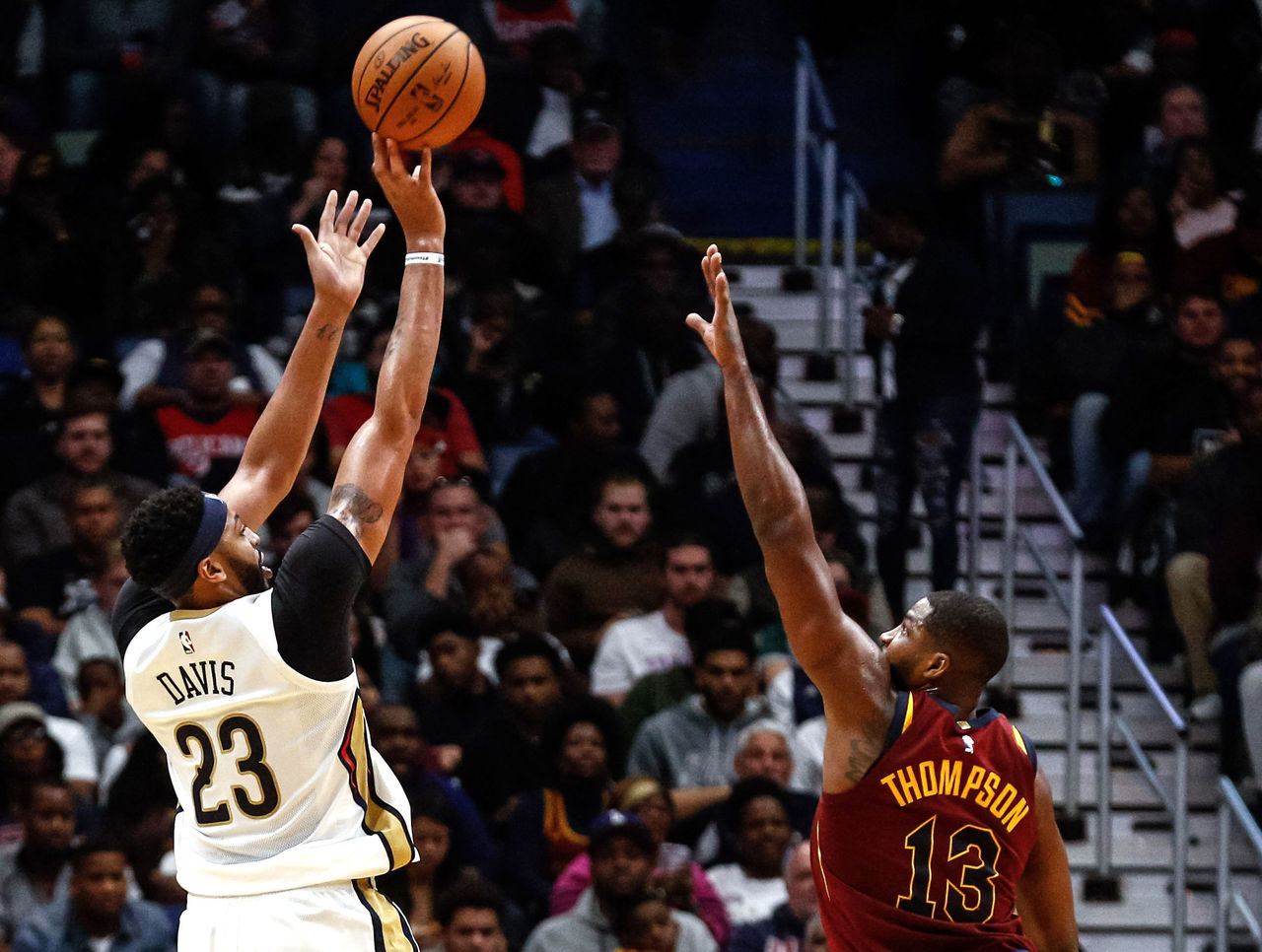 It should come as no surprise New Orleans was as efficient as they were from long range (13-of-31, 41.9 percent). Cleveland had been allowing 36.2 attempts per game from the perimeter at a 38.7 percent clip to the opposition entering the matchup.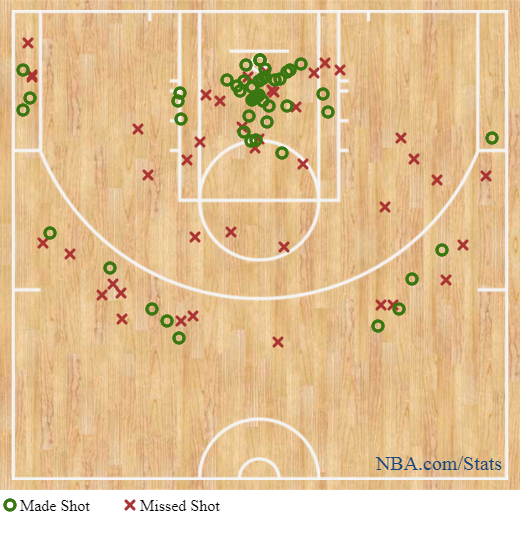 (Courtesy: NBA.com/Stats)
When the guards weren't drilling bucket after bucket from distance, they were carving up the Cavaliers through the lane with very little resistance. Take for example, Holiday, who went the length of the floor midway through the third quarter in just eight seconds, cutting through defenders like butter en route to a layup.
It would be easy to chalk up such a performance to being a rough night on the road. However, in three games leading into Saturday's soiree, teams that aren't widely expected to be in the playoff picture come April had also managed to break down Cleveland's feeble D:
| Team | Final score | Opp. FG% | Opp. 3PM-A | Opp. 3P% |
| --- | --- | --- | --- | --- |
| Orlando Magic | 114-93 L | 44.4 | 17-of-35 | 48.6 |
| Chicago Bulls | 119-112 W | 47.7 | 17-of-33 | 51.5 |
| Brooklyn Nets | 112-107 L | 43 | 17-of-46 | 37 |
| New Orleans Pelicans | 123-101 L | 53.3 | 13-of-31 | 41.9 |
(Courtesy: Basketball-Reference.com)
After falling in The Big Easy, LeBron James didn't express any concern, knowing we're roughly a week-and-a-half into an 82-game slate, and that the Cavaliers' new-look roster still has some kinks to work out.
"I'm fine, and we're fine. You know, it's a long season," James said. "It's way too - we're out two starting point guards. I'm not overlooking what's going on. I wasn't going to overlook if we had success. I'm not going to overlook if we had a couple of games off."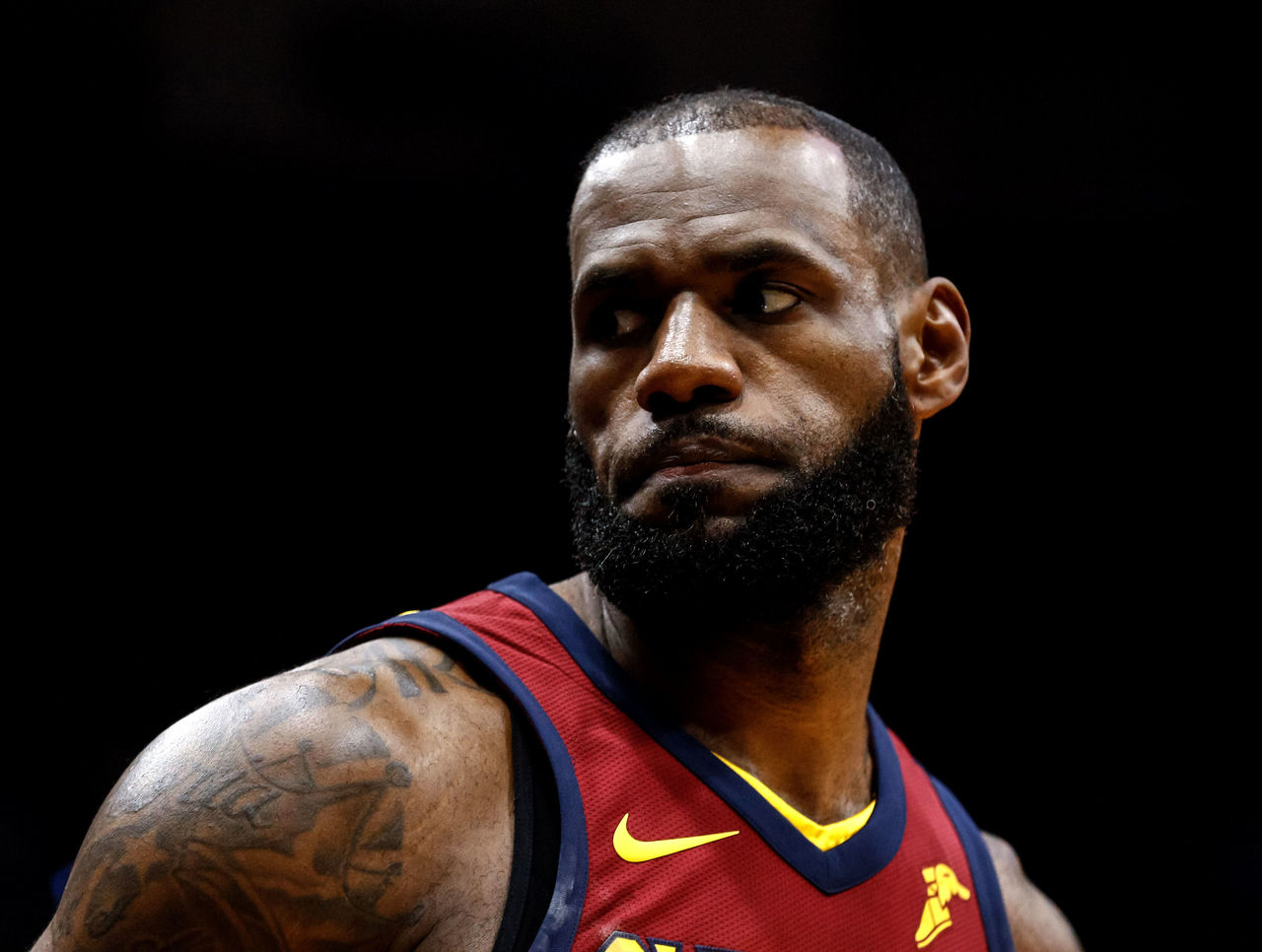 Yes, the reigning Eastern Conference champions are without both Derrick Rose (ankle) and Isaiah Thomas (hip), but it's not as though either player will fix what ails the Cavaliers on the defensive end. Out of 77 point guards in 2016-17, Rose ranked 69th in defensive real plus-minus, while Thomas was dead last.
Look, we've been down this road with Cleveland before. They finished 22nd in defense last season by allowing 108 points per 100 possessions, but that didn't stop them from advancing to the Finals for a third year in a row. In fact, their defense was worse during the playoffs (108.3 points per 100 possessions). Since only three teams that ranked outside of the top 10 in defensive efficiency had ever gone on to capture a title, their odds against the powerhouse Golden State Warriors were ugly from the get-go.
Now sitting fourth from the bottom in defense (109.7 points per 100 possessions allowed) following their loss to the Pels, the Cavaliers need to address the elephant in the room, and not make excuses for a fractured defense that's not merely a result of an injured locker room. Closing out on shooters and making them put the ball on the floor would be as good a start as any.
Habits aren't broken just like that. If this comes down to simply not caring enough for games played in late October, then maybe it's time to flip the switch before losses in winnable games start to pile up even more so.
(Images courtesy: Action Images)
Comments
✕
Cavs' broken defense continues to be exposed by weak competition
  Got something to say? Leave a comment below!