Jeremy Lin has been nothing if not experimental with his hairstyles the last few years, and is currently rolling with partial dreadlocks. Last season, he rocked cornrows for a time.
Former NBA star Kenyon Martin isn't pleased with Lin's look, indicating in an Instagram post Wednesday that the Brooklyn Nets guard's hairstyle choices are inappropriate for a non-black player.
"Do I need to remind this damn boy his last name Lin?" Martin said on the video post. "There is no way possible he would've made it on one of our teams with that bullshit on his head. Come on man, somebody need to tell him, like, 'alright bro, we get it. You wanna be black.'"
Lin replied directly, making note of the fact Martin has Chinese text characters tattooed on his body.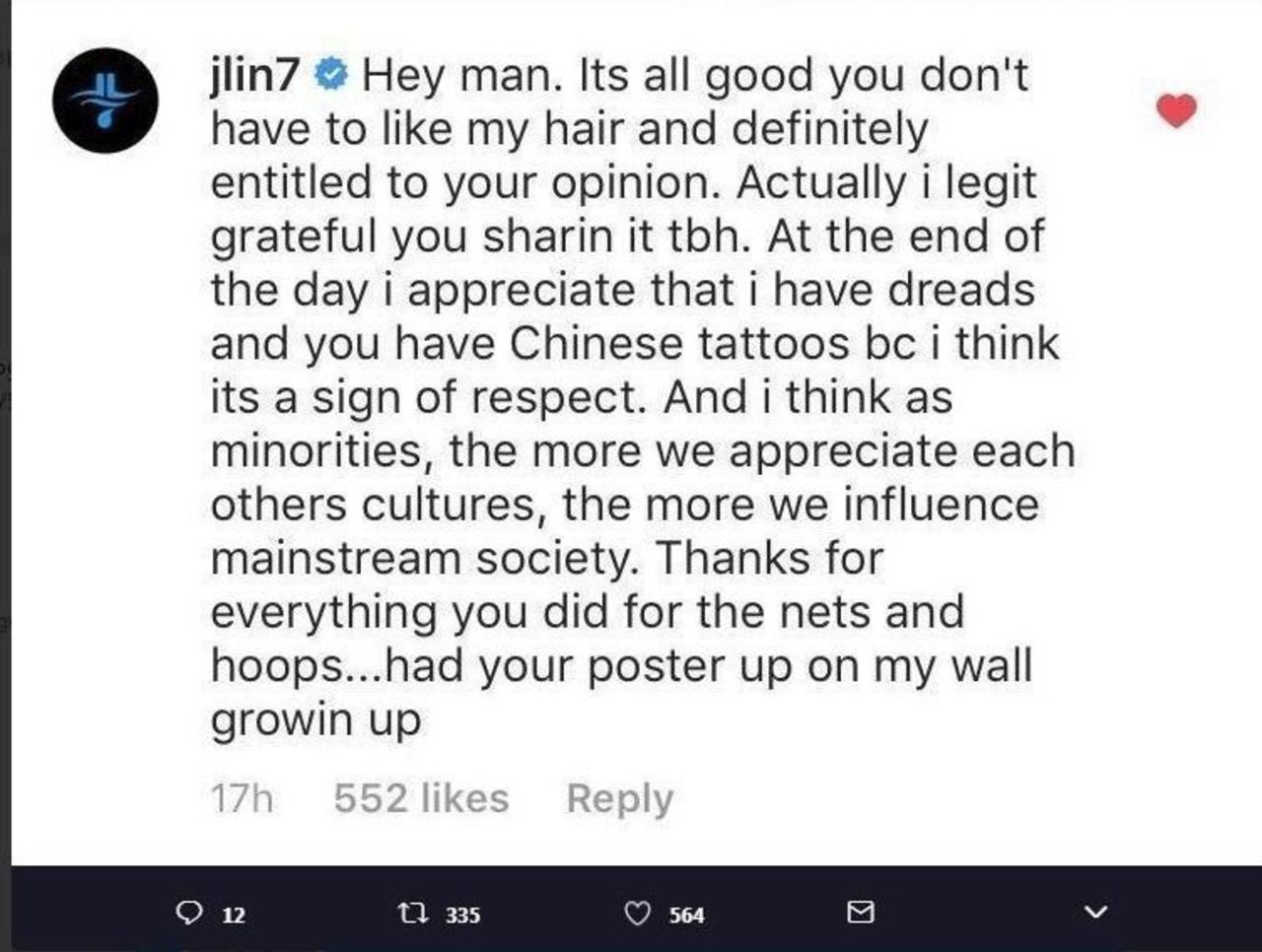 Lin, who's never shied away from social issues, penned an article for The Players' Tribune about the controversy around his hairstyles.
"As an Asian-American, I do know something about cultural appropriation," Lin wrote. "I know what it feels like when people get my culture wrong ... I may not have gotten it right with my idea to get dreads. But I hope that this is a start, not an end, to more dialogue about our differences. We need more empathy, more compassion and less judgment."