21st Century NBA Power Rankings: Bottom 10
The NBA's 21st century is officially of adult age.
Eighteen seasons have come and gone, beginning with the Lakers' ascendant empire finally being crowned at the end of the '99-'00 season, evolving through MJ's second comeback, the Malice at the Palace, the rise of LeBron, the third wave of Celtics vs. Lakers, any number of Big Threes, and a lockout, right up to the beginning of the Superteam era we're currently in.
And so, we have theScore's 21st Century NBA Power Rankings: All 30 of the association's teams this century, ranked from least to most successful.
Despite a chunk of it technically happening in a year that starts with "1," we're counting the entirety of the '99-'00 season, and we're grouping teams who've changed cities and/or names as long as they've maintained organizational continuity - so nine Seattle Supersonics seasons are grouped with nine Oklahoma City Thunder seasons.
(Sorry, revisionist historians: Despite whichever team may be termed the Charlotte Hornets at present, the team that was known as the Charlotte Hornets up until 2002 is grouped along with the team currently known as the New Orleans Pelicans for the purposes of this exercise.)
How did we come up with our rankings? Very scientifically, of course: we came up with seven categories of import - categories that mixed the statistical with the anecdotal, the objective with the highly subjective - and awarded between one and 30 points on how successful they were in that category, adding up those seven scores to come up with each team's final 21st-Century score. Those categories are:
Peak Season: What was the single greatest season the franchise has had this century? (Playoff performance was given precedence, with regular-season record used as the primary tiebreaker.)
Worst Season: In strict win-loss terms, what's the lowest the franchise has sunk over the course of 82 games? (Higher ranking awarded for a higher low point, obviously.)
Overall Record: Add up the Ws and Ls from all 18 regular seasons - how's the team doing in the total standings?
Playoff Performance: With a point awarded per playoff round the team has appeared in - i.e., 1 point for a season that ends in a first-round loss, 2 for getting to the second round, etc. - and a bonus two points for winning the title, what kind of impact has the team made over the last 18 postseasons?
Franchise Player: Did the team have one guy whose stardom helped define and shape the league at his peak - and how long did he stay there for?
Cult Appeal: Whether or not the team was winning, did they have enough personality and/or "bandwagonability" to make them worth paying attention to regardless?
Public Dysfunction/Embarrassment: How successfully did the team stay out of the kind of off-court headlines that punish a loyal fan base more than subpar performance on the court?
Got it? All right, let's start with the bottom 10, followed Thursday by Nos. 11-20, and concluding with the top 10 on Friday.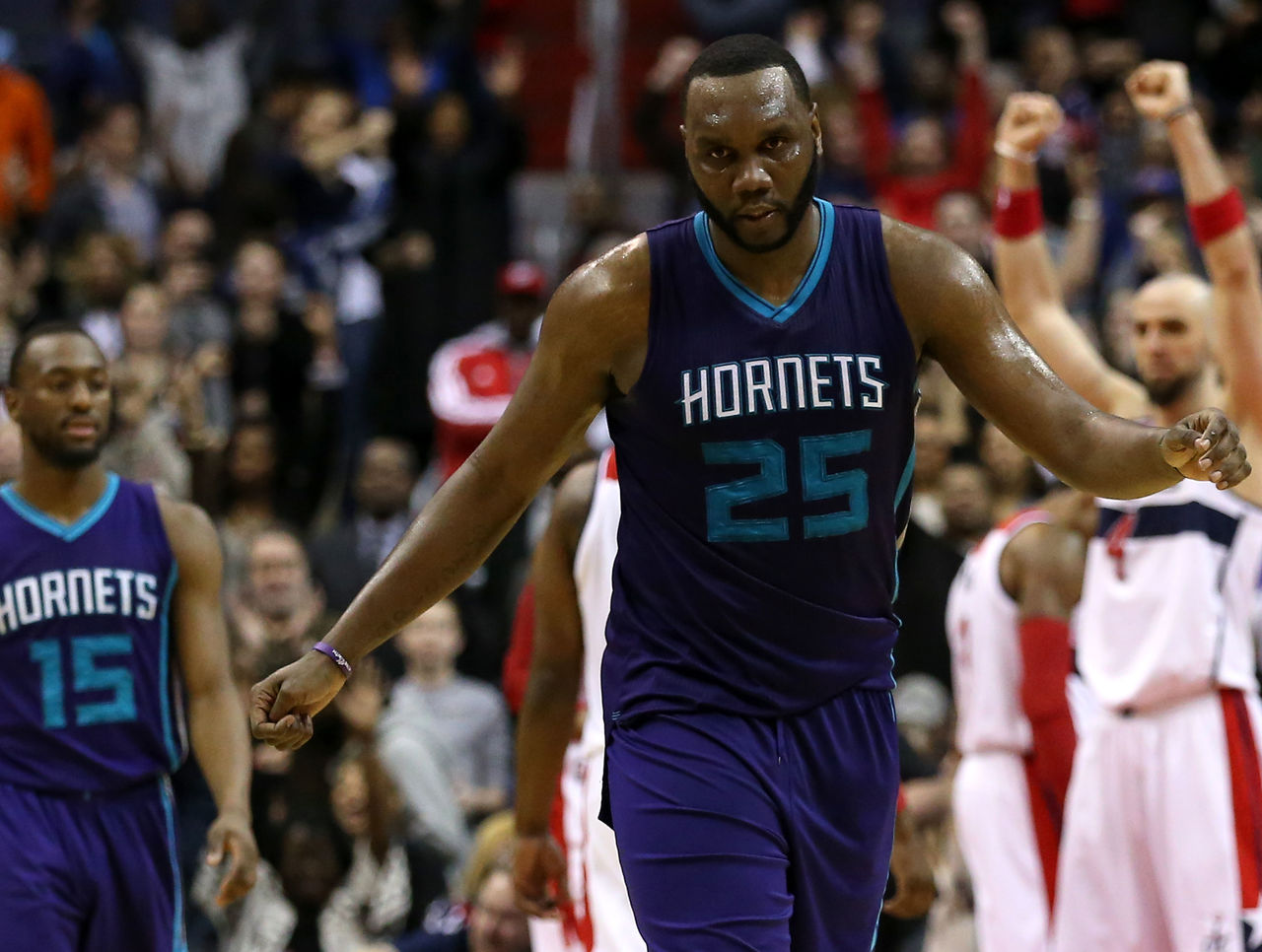 30. Charlotte Hornets
Best Season: 1 (out of 30)
Worst Season: 1
Overall Record: 1
Playoff Performance: 1
Franchise Player: 1
Cult Appeal: 1
Public Dysfunction: 19
Total Score: 25
It should come as absolutely no surprise that the Hornets (nee Bobcats) bring up the rear on these rankings. Of course, they're at an obvious disadvantage to begin with in this exercise, having missed the first five seasons of the millennium, and having started from scratch as an expansion roster.
But it's still surprising just how little history this franchise has to show for 13 years into its existence: they've still yet to win a playoff series, notch consecutive winning seasons, or have a player named to multiple All-Star teams, and they still have no obvious team identity.
In fact, of the seven categories we ranked teams by, the Hornets fell dead last in all but one: public dysfunction/embarrassment. They've mostly managed to stay out of headlines for any reason but their subpar on-court play and questionable team building.
Zoom out on the Hornets and you can see a vaguely upward trajectory - two seasons ago was their best, a 48-34 campaign that ended in a seven-game first-round exit, and homegrown point guard Kemba Walker was named a first-time All-Star last year - but they still have a very, very long way to go just to climb out of the cellar for this century.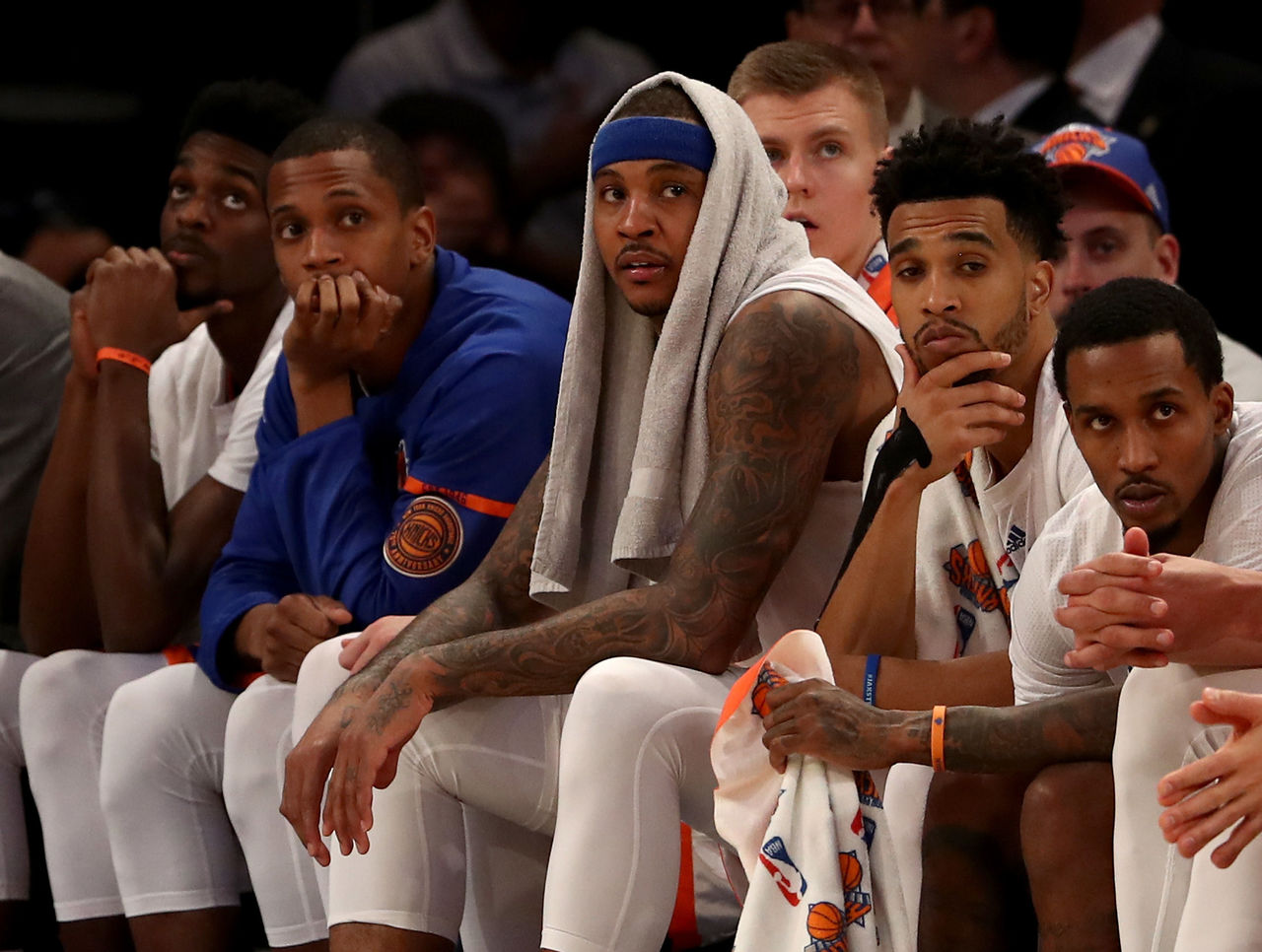 29. New York Knicks
Best Season: 5
Worst Season: 13
Overall Record: 4
Playoff Success: 3
Franchise Player: 11
Cult Appeal: 18
Public Dysfunction: 2
Total Score: 56
While the Hornets/Bobcats have spent the century suffering on the sidelines, the Knicks' awfulness has never been far from front-and-center.
Since the mid-'00s nadir of the Isaiah Thomas years, up to the ignominious recent end to Phil Jackson's tenure, the Knicks have continuously inspired far-and-wide head-shaking, with brief moments of respite (Amar'e Stoudemire's arrival, the Jason Kidd season, the drafting of Kristaps Porzingis) undone by injuries, thoughtless cap management, questionable dealings, and ridiculously poor player-management relations.
It's hardly surprising that the Knicks finish with one of the worst scores in public dysfunction, though it should be noted that their on-court product has been nearly as odious, earning them bottom-five scores in Best Season, Overall Record, and Playoff Success.
What's saving them from the basement? Well, Charlotte's existence, mostly, but also the peak of Carmelo Anthony - a borderline MVP candidate and legitimate star who spent a healthy chunk of his prime in New York - and the unshakable lure of Knicks basketball, its spirit kept alive at the Garden through cult figures like Steve Novak, J.R. Smith, Nate Robinson, last-gasp Rasheed Wallace, and, of course, the earliest days of Linsanity.
It's why the public can never totally quit the Knicks, and it's why they're never more than one good season away from turning it all around.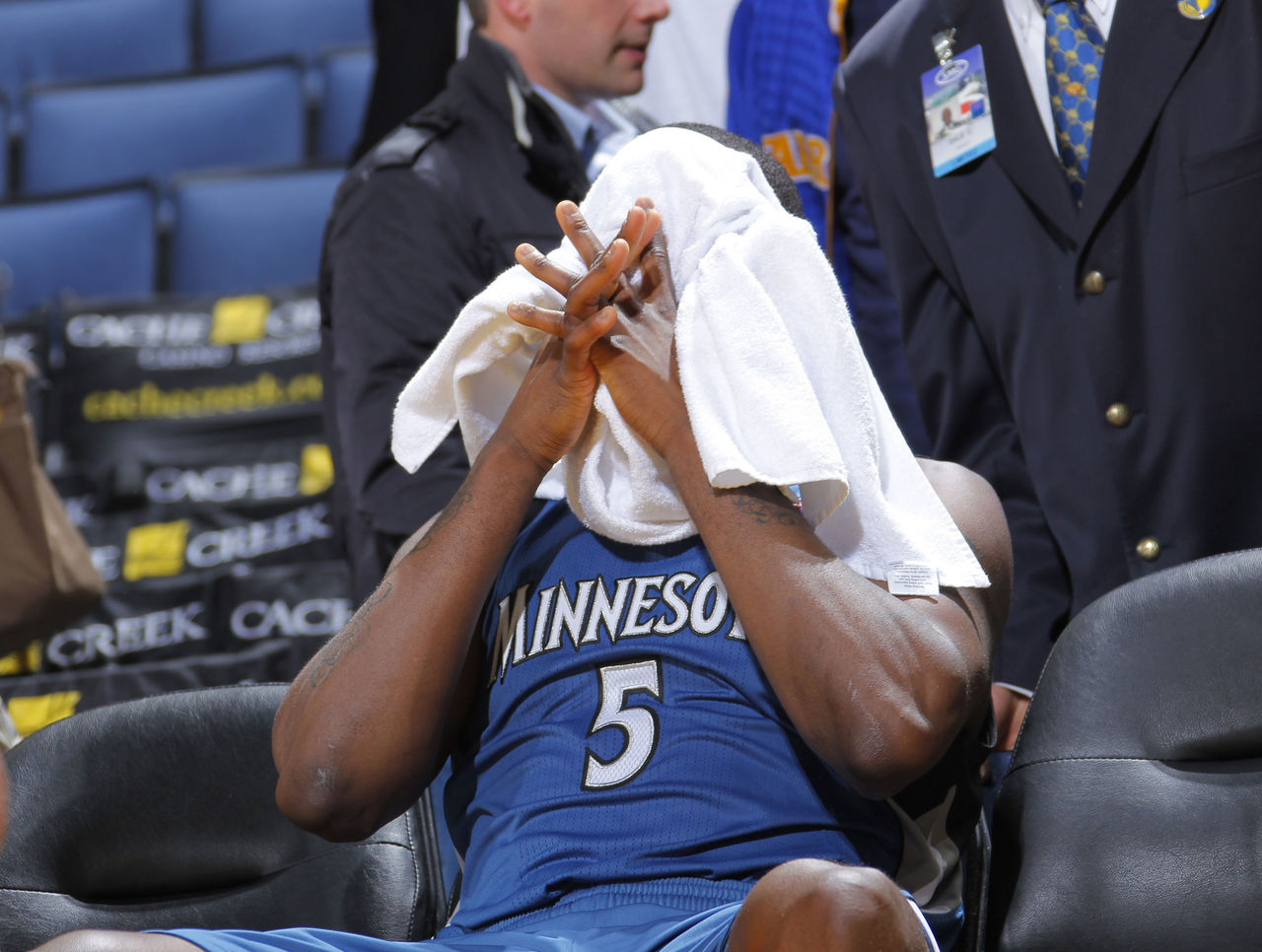 28. Minnesota Timberwolves
Best Season: 12
Worst Season: 5
Overall Record: 3
Playoff Success: 2
Franchise Player: 21
Cult Appeal: 6
Public Dysfunction: 7
Total Score: 56
The owners of the longest playoff drought in the NBA - they haven't made it since 2004 - are another predictable find toward the bottom of this list. The team has floundered for the better part of the decade, only approaching .500 once in the ten years since trading superstar Kevin Garnett in 2007.
Any hope of growth has been undercut by poor drafting and/or player development, ceaseless organizational turnover, and inexcusable management gaffes - like the illegal contract signed by Joe Smith before the '99-'00 season that cost the Wolves multiple first-round draft picks, and hamstrung their ability to build a perennial contender around KG.
And really, Garnett is just about the only thing the Wolves have going for them in these rankings. A true franchise anchor, the Big Ticket was named the MVP for the '03-'04 season, where he led the Wolves to 58 wins and the conference finals - accounting for the Wolves' only double-digit category scores, in Best Season and (of course) Franchise Player.
With multiple franchise fixtures seemingly in place for the 2017-18 season, Minnesota could up their score in multiple categories soon enough - including Cult Appeal, given that the Wolves have been one of the ultimate League Pass teases the last half-decade. But for now, they only edge out the Knicks here due to a scoring tiebreaker (awarded to the team with the highest score in any single category).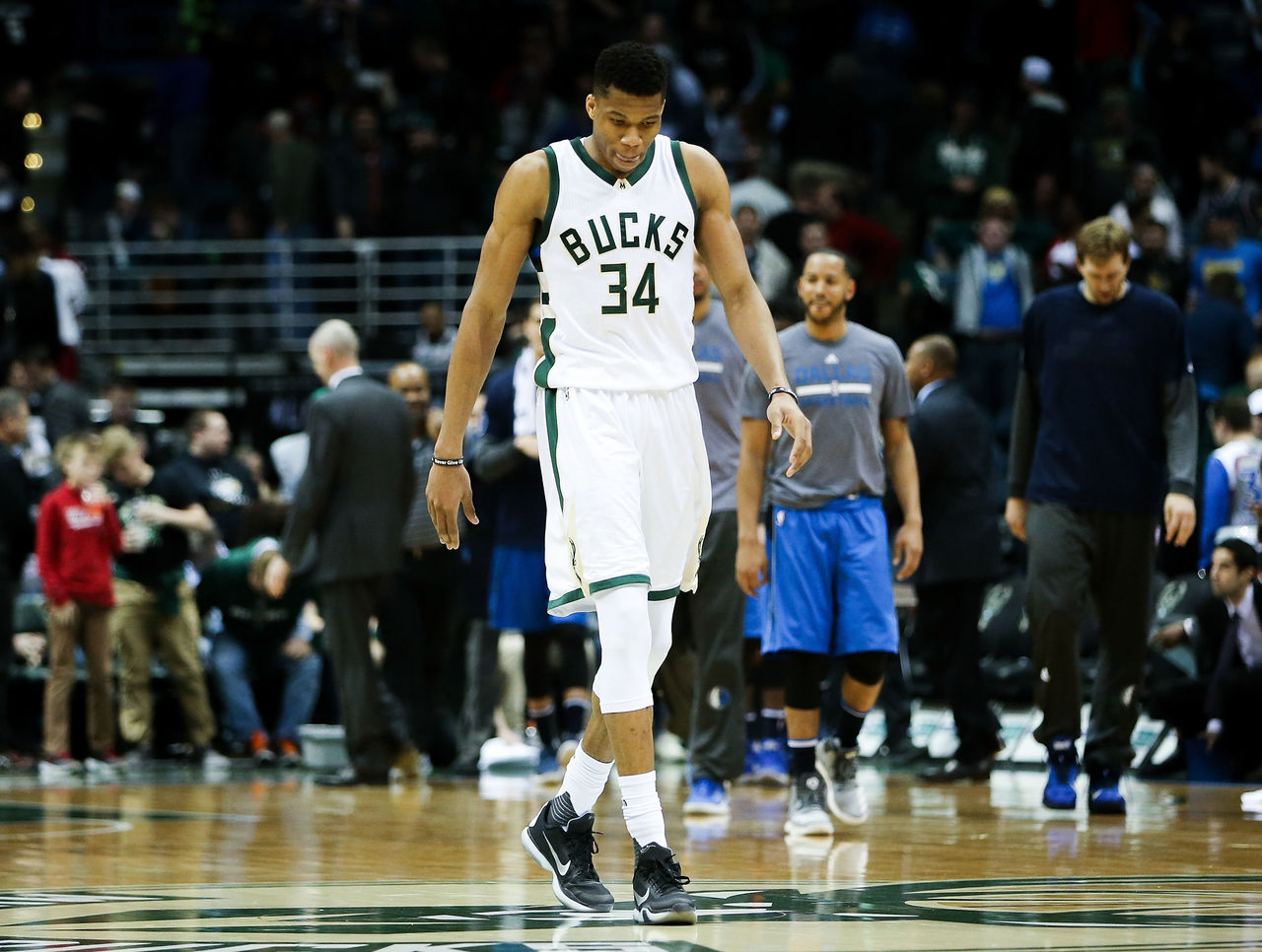 27. Milwaukee Bucks
Best Season: 6
Worst Season: 9
Overall Record: 7
Playoff Success: 6
Franchise Player: 6
Cult Appeal: 4
Public Dysfunction: 21
Total Score: 59
When it comes to not winning in the playoffs, nobody beats the Bucks: since Allen Iverson and the 76ers edged them out in the '01 conference finals, they've made the playoffs seven times and lost in the first round every year.
Over the 16 seasons since, they've mired in mediocrity. Only once have they won more than 45 games (46 in '09-'10) and only once have they won fewer than 25 (15 in '13-'14).
Over that time, the Bucks' roster has been almost entirely anonymous. Since Ray Allen was traded in 2003, only two Bucks have made an All-Star Team: Michael Redd in '03-'04 and Giannis Antetokounmpo last year. And while they score low in six out of seven categories, Cult Appeal is understandably their worst showing.
Like the Hornets, the Bucks' lone saving grace is having stayed mostly scandal-free: though Jason Kidd's rapid rise to front-office power came with some furrowed brows, and George Karl burned his traditional array of organizational bridges after getting fired in '03, it's hard to remember the last time the Bucks served as a particular blight on the Association.
And like the Wolves, there's hope for the future. If Giannis continues on his developmental arc for another couple seasons, you can bet that Franchise Player score - along with maybe one or two others - will rise soon enough.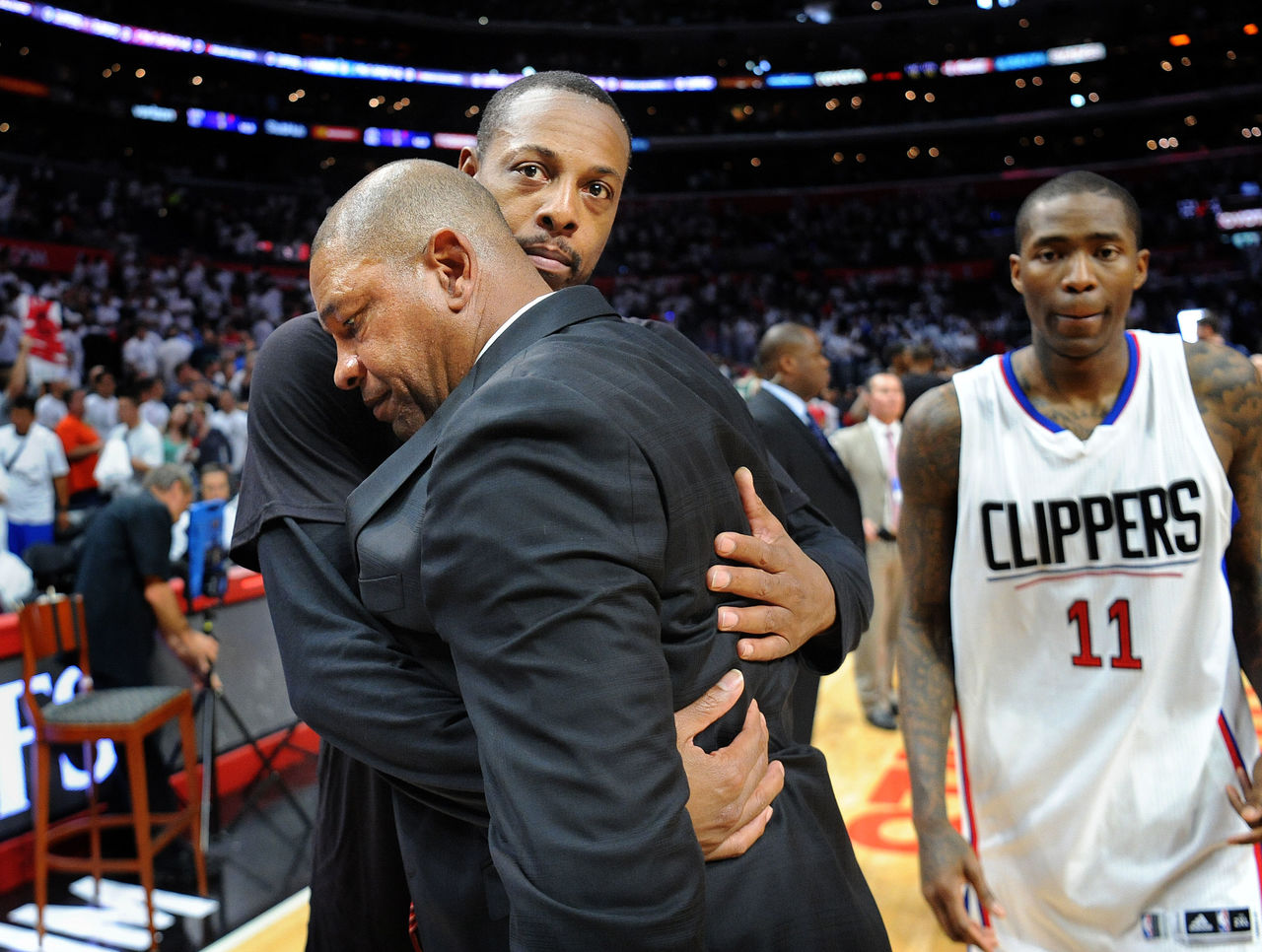 26. Los Angeles Clippers
Best Season: 4
Worst Season: 7
Overall Record: 10
Playoff Success: 5
Franchise Player: 17
Cult Appeal: 22
Public Dysfunction: 1
Total Score: 66
The only team that can trump even the Knicks for public embarrassment, the Clippers have done a decent job washing the odor of the Donald Sterling era off the last half-decade, but still have some serious on- and off-court progress to make before they're rid of it completely.
Even with 50+ wins in each of the previous five seasons, they still have one of the league's ten worst overall records for the century, and even after making the playoffs each of the last six seasons, they're still bottom five by our system in playoff success.
And while ousting your team's racist, slumlord owner is always going to do wonders in the karma department, on-court incidents like the team's Game Six meltdown in the 2015 semis and off-court incidents like Blake Griffin's broken punching hand show the Clipper Curse will take time to work off.
The star power has been there, though - whether you consider their ultimate franchise player to be Griffin, Chris Paul, or even Elton Brand, it's a fringe MVP candidate and multiple All-Star who put in considerable work for L.A.'s second sons. And between their "FreeDarko"-friendly early-century squads of ultimately unrealized promise, and their bandwagon-courting later years, the team certainly has had no shortage of cult potential.
Still, until they go a couple seasons without dysfunction - hopefully with a conference finals appearance at the end of one of those campaigns - the Sterling shadow will be forever looming.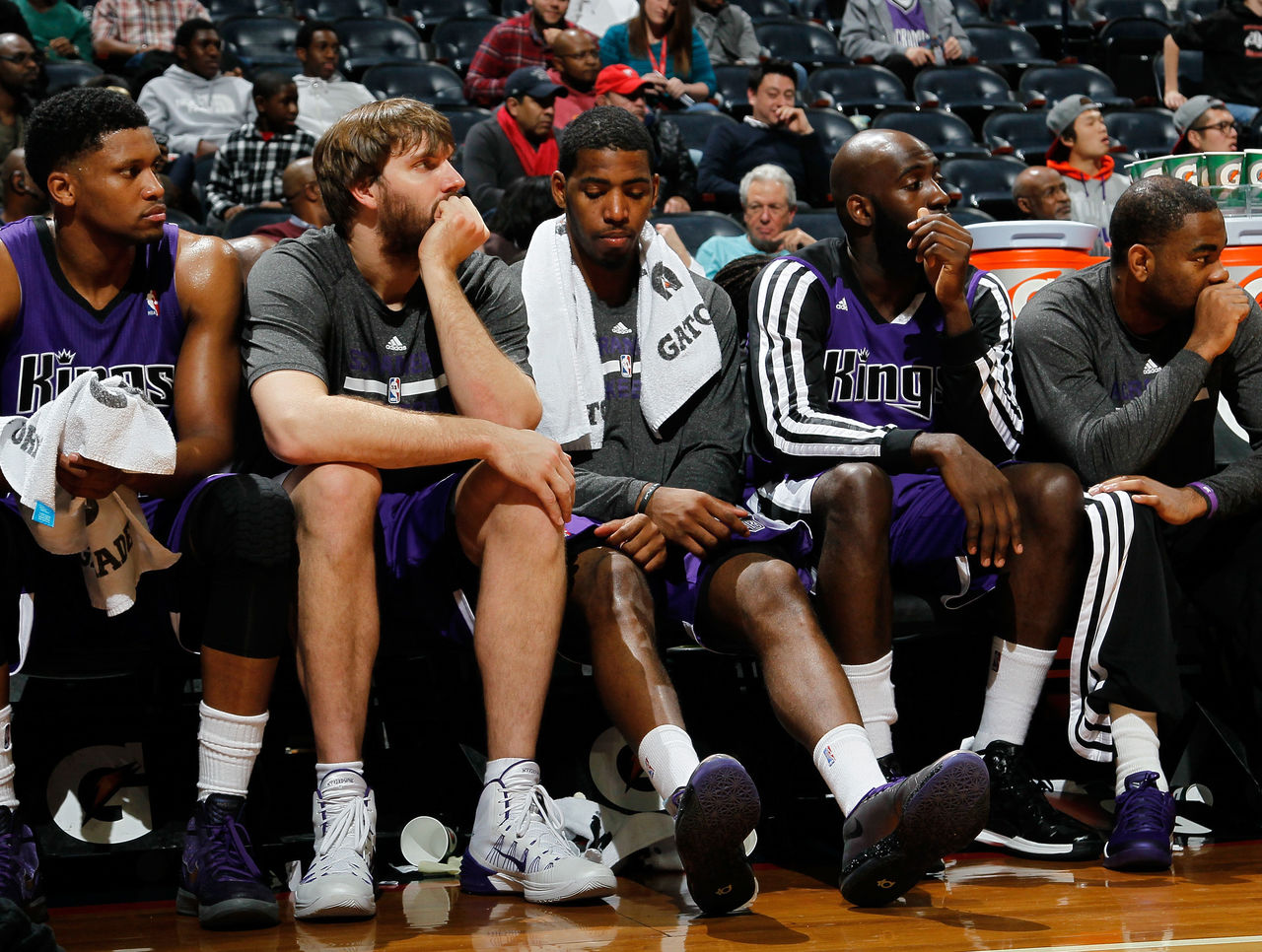 25. Sacramento Kings
Best Season: 14
Worst Season: 14
Overall Record: 9
Playoff Success: 7
Franchise Player: 8
Cult Appeal: 16
Public Dysfunction: 3
Total Score: 71
It's been a long way down for the Kings, who opened the century growing into one of the West's only credible threats to an oncoming Lakers dynasty, and who have now managed to lose fewer than 50 games only once in the past nine seasons.
Bad management and worse ownership has been the primary culprit: The Kings' last decade has been defined by hilariously one-sided trades and short-sighted signings, and a revolving door at the head coaching position. After trying and failing to build around DeMarcus Cousins for most of the 2010s, the Kings admitted defeat and dealt him for a widely panned return, ensuring it'll be years still before the Kings are anything but a punchline.
That said, though Sactown's early apex is pretty far in the rearview at this point, it was a memorably high one, including a 61-win campaign in '01-'02 that arguably could have seen them make (and likely triumph in) The Finals if not for some questionable officiating. That squad - led by Chris Webber, who'd certainly get the team a higher score in the Franchise Player category if he'd had a longer, healthier peak - was also one of the first great cult teams of the century.
It's one of the Association's greater shames that there's been barely any reason for bell-ringing in Cowbell Kingdom the past decade, and now that the team has some nice young players again, you just have to hope the people in charge can get out of their own way for long enough to get it back there again.
24. Atlanta Hawks
Best Season: 15
Worst Season: 4
Overall Record: 8
Playoff Performance: 18
Franchise Player: 2
Cult Appeal: 2
Public Dysfunction: 23
Total Score: 72
They spent about a season as a convincing facsimile of Spurs East - longer than most get, really - but still have spent the majority of this century either rebuilding or treading water. They were lottery bound through 2007, and then a playoff stepping stone for the Cavaliers, Pacers, and other East elites since.
Outside of one exciting, seven-game, first-round series against the Celtics in '08, Cult Appeal has almost entirely eluded them, and when your shining beacon of star power is Joe Johnson (or Paul Millsap), your wattage could use a significant upgrade. That 13-69 record in '04-'05 isn't helping them either - only three teams posted a worse Worst Season this century.
The Hawks stay out of the dregs thanks to keeping a mostly drama-free organization - with the notable exception of the thoughtless racial remarks that brought Danny Ferry's Atlanta career to a premature close, and the struggle to fill the power vacuum that ensued - and due to an impressive streak of ten consecutive playoff appearances, longest in the NBA outside of the Spurs, though that streak seems almost sure to end in 2017-18.
23. Washington Wizards
Best Season: 2
Worst Season: 17
Overall Record: 2
Playoff Performance: 4
Franchise Player: 15
Cult Appeal: 28
Public Dysfunction: 4
Total Score: 72
Coming off the most successful season in post-Bullets franchise history - 49-33, one game away from the Conference Finals - you might have forgotten just how bad the Wizards have been for most this century.
Indeed, that Most Successful Season is still the second-worst Best Season of any team, and in total, it's only Charlotte keeping Washington from having the worst overall 21st century record in the Association. The team has hardly kept its record spotless off the court, either: Gilbert Arenas and Javaris Crittenton headline the litany of embarrassing incidents the D.C. locker room has seen the last 18 years.
But as bad as the Wizards have been, you can't say they haven't been entertaining. From MJ's surreal final return to Gilbert Arenas at peak Hibachi, from Soulja Boy vs. LeBron to Swaggy P and Lapdance Tuesdays, to John Wall and Markieff Morris trying to be the new Bad Boys, the Wiz have been a continual source of Internet delight.
And as bad as they've consistently been, the Wizards have managed better than some to stave off that one season of total disaster, with 19-63 in '08-'09 marking their overall low point. It's enough to keep them out of the overall bottom five, but without sustainable regular season success and a couple deep playoff runs, that's about it.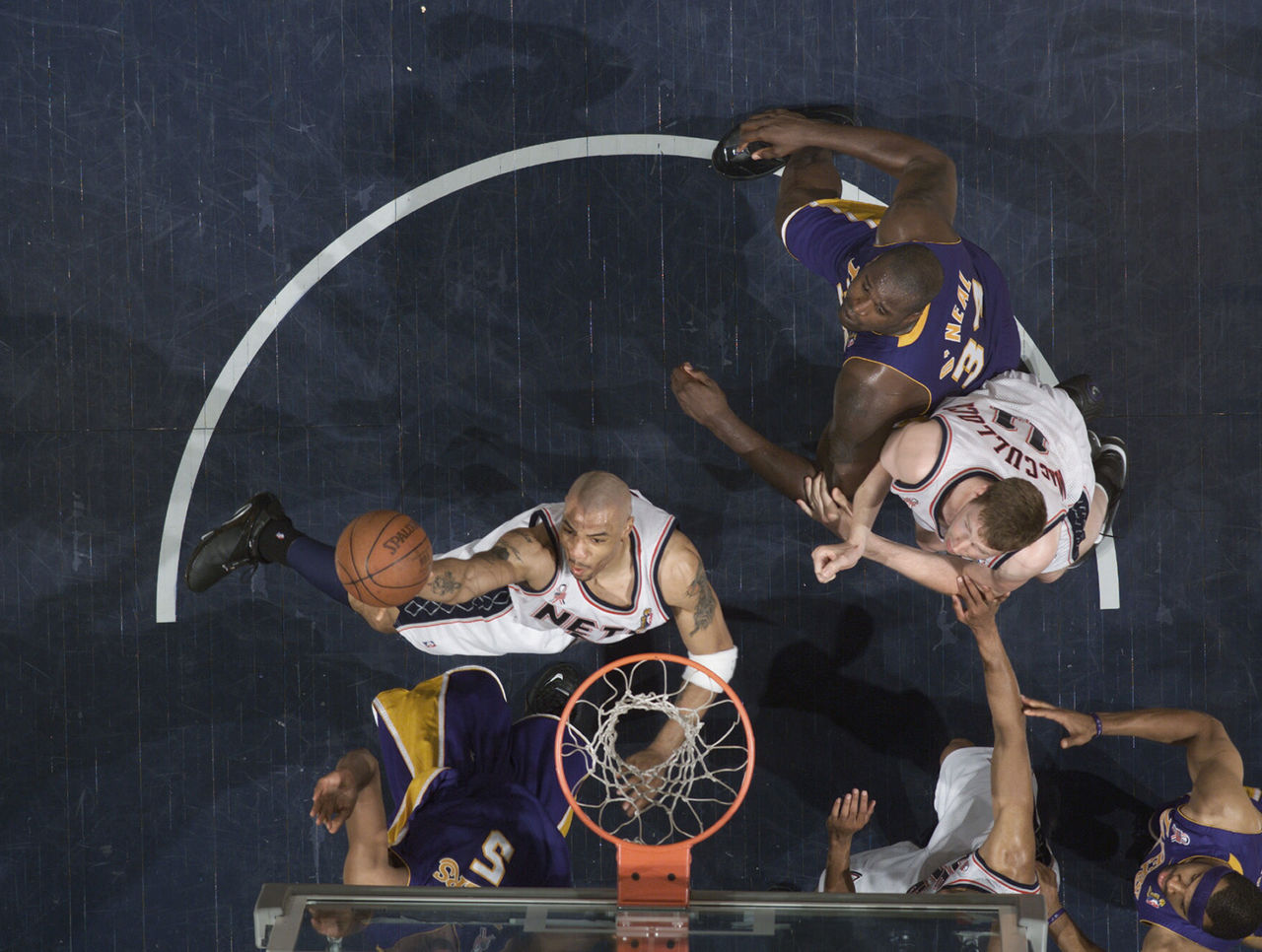 22. Brooklyn Nets
Best Season: 18
Worst Season: 3
Overall Record: 5
Playoff Performance: 20
Franchise Player: 13
Cult Appeal: 3
Public Dysfunction: 12
Total Score: 74
Could it really have been this century that the then-New Jersey Nets went to back-to-back finals? Indeed, they were the East representatives for '01-'02 and '02-'03, at a historically weak moment for the conference. But two straight Finals appearances is two straight Finals appearances, and it leads to the Nets scoring well in Playoff Performance (and Best Season) here despite having won just a single playoff series in the past decade.
Still, the lows have been exceptionally low for the Nets over the years, none more so than the team's history-chasing 12-70 campaign in 2009-10. The organization has mostly stayed scandal-free, but they've been fleeced so mercilessly in so many trades since stealing Vince Carter from the Raptors in '04 that it's practically tabloid fodder at this point.
And despite taking on Jay-Z as a minority owner and moving to his cred-boosting home borough a little over a decade into the century, the Nets just can't seem to capture cool, having stayed defiantly bandwagon-proof since relocating to Brooklyn, with no obvious end in sight.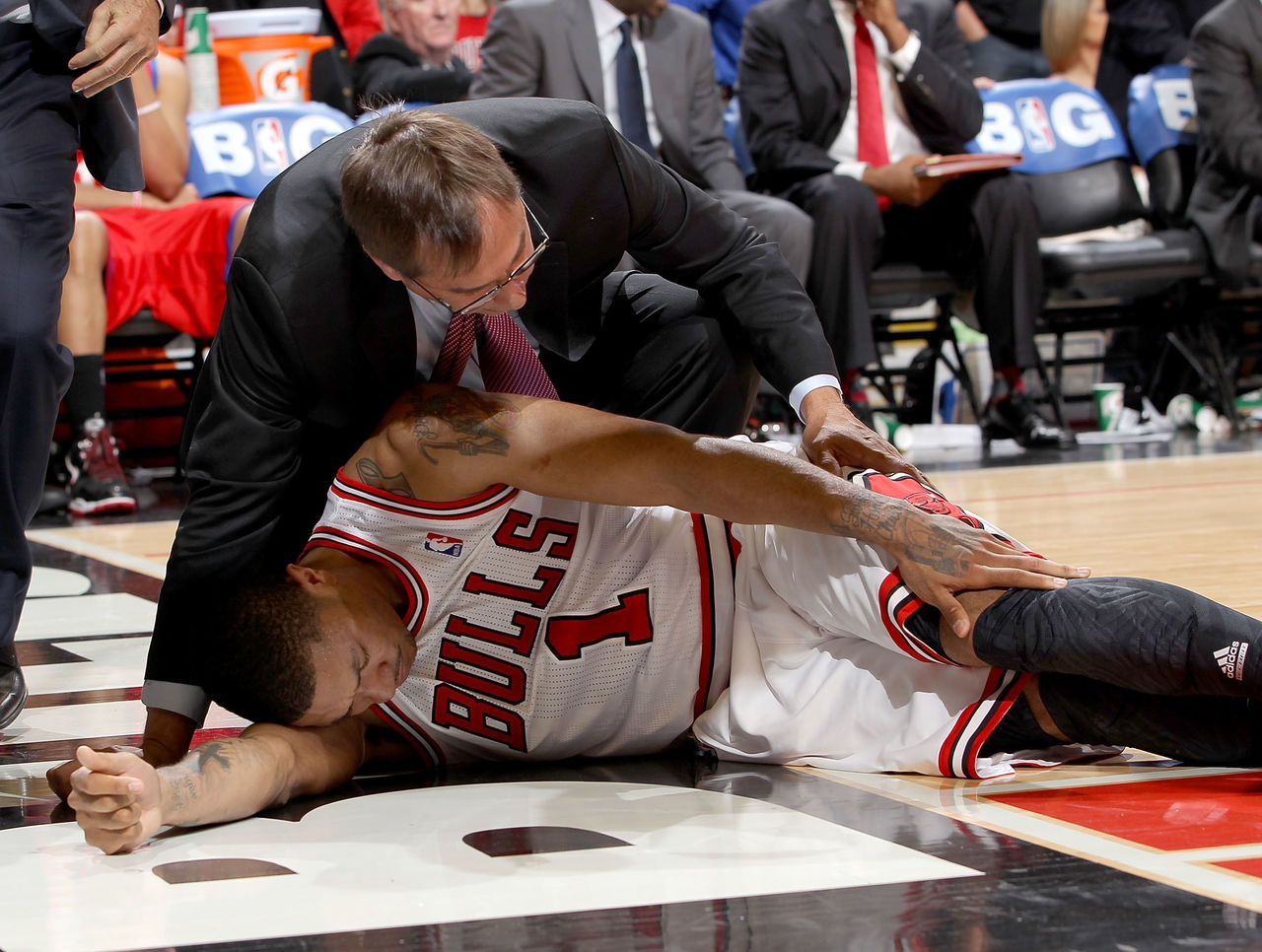 21. Chicago Bulls
Best Season: 16
Worst Season: 6
Overall Record: 14
Playoff Performance: 17
Franchise Player: 14
Cult Appeal: 7
Public Dysfunction: 6
Total Score: 80
It took nearly a decade for Chicago to rebuild from the post-Jordan days to the Tom Thibodeau era that marked the second-most successful period in franchise history, and essentially, the two periods canceled themselves out on the court.
The team scores squarely in the middle of the pack for Best Season, Overall Record and Playoff Success. Franchise Player, as well: Derrick Rose evens out in the rankings as a homegrown MVP whose career was cruelly devastated by injury.
Sadly, health concerns for Rose and others all but sucked the life out of the team's Cult Appeal - what should have been the Eastern Conference's bandwagon team of choice for the last ten years instead turned into an exercise in puzzle-solving, in which crucial pieces were always missing.
In the meantime, the franchise has remained in the headlines for all the wrong reasons: firing coaches before holidays, contradicting themselves with personnel decisions, and alienating their players with poor medical care.
In some universe, everything went right for the Bulls and they're in this list's top 10 by now. In this one, they close out our bottom third.
(Photos courtesy: Getty Images)
Comments
✕
21st Century NBA Power Rankings: Bottom 10
  Got something to say? Leave a comment below!