5 rare statistical achievements in play for this NBA season
Ezra Shaw / Getty Images Sport / Getty
Nearly three weeks into the NBA season, and much of the NBA's top performances are fairly predictable: The Cavs have the best record in the East, Steph Curry is on pace to set the single-season record for made 3-pointers (again), and Mike Muscala has the league's highest offensive rating and true shooting percentage. OK, there might be fewer bets getting paid off on that last one, but that's just an example of why early season stats are so much fun: They offer endless varieties of unlikely statistical accomplishments, many of which feel like they're already vanishing into Basketball Reference mythology as they're happening.
Moose probably isn't going to finish the season as the league's most efficient player, but some brighter stars of the NBA are on pace for very interesting seasonal achievements. Let's look at five of 'em, if for no other reason than to make sure they're marked as part of a historical record.

1. James Harden totaling more assists than the rest of the Houston Rockets combined
Having been unleashed as the "points guard" of new coach Mike D'Antoni's offense in Houston, James Harden is on an unprecedented tear of ball distribution, with his assists pole-vaulting from last year's 7.5 a game to 13 this year. In fact, Harden's on pace to do something not even Steve Nash ever managed: He's responsible for more than half of his team's assists, leading the rest of his team 117-101. He's also on track to have the first 1,000-assist season since John Stockton (who did it a staggering seven times in the '80s and '90s), a tally only Chris Paul has really approached in this century, when he piled up 925 helpers in '07-'08.

Harden will have to stay healthy to pull it off. The main reason why John Stockton was able to notch so many 1,000-assist campaigns (aside from Karl Malone) was because he virtually never got hurt, playing all 82 games in six out of those seven seasons, and only missing four games in the other. Still, when it comes to the Beard/D'Antoni once-in-a-generation team-up of offensive overdrive, you should never feel particularly safe pounding the under.

2. Giannis Antetokounmpo and/or Anthony Davis averaging two steals and two blocks a game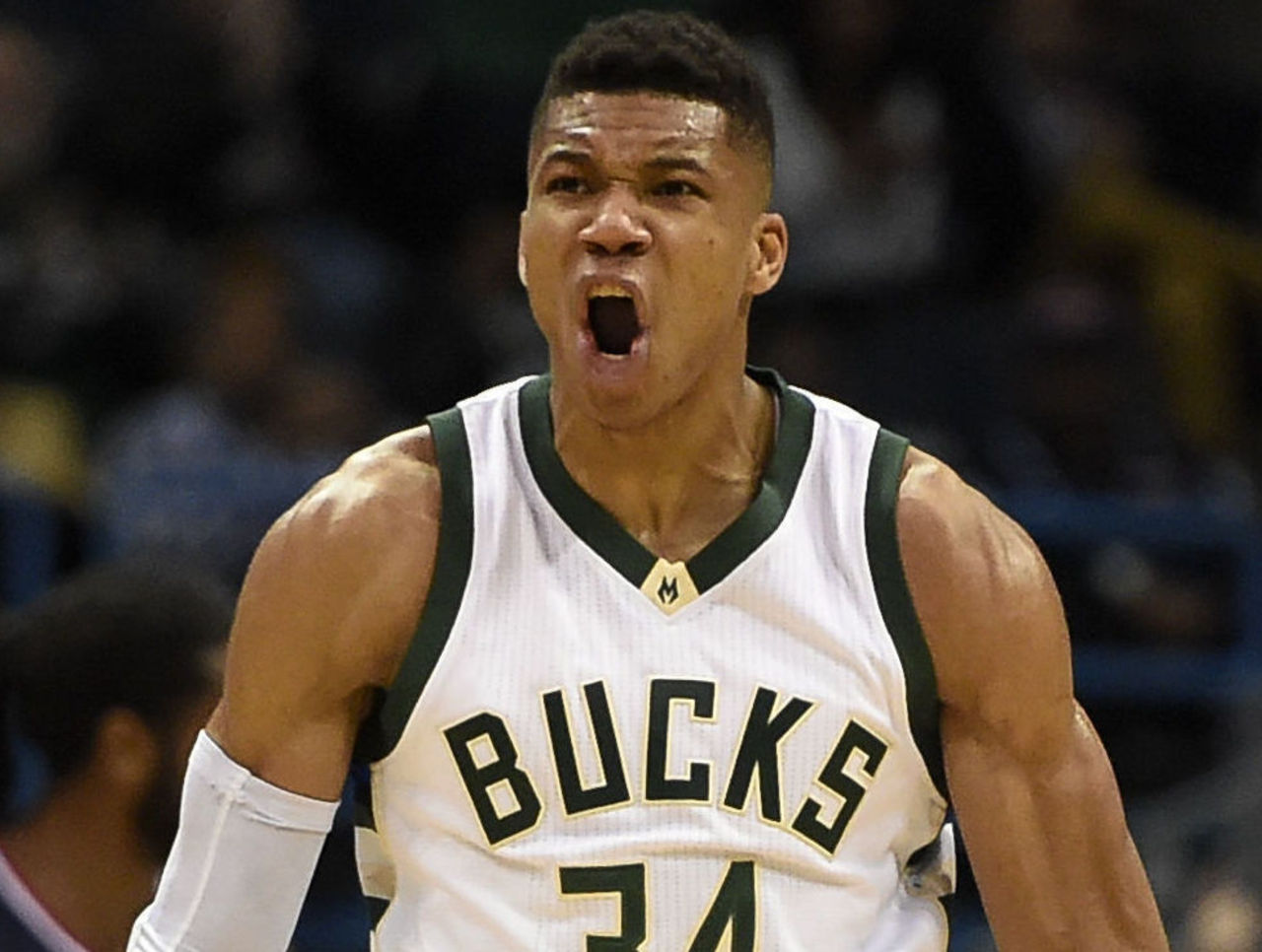 This might not seem like a particularly big deal - no matter what the stat, "two" is just never gonna sound all that impressive - but it's a rarer achievement than you might think. Only three players have done it: Hakeem Olajuwon did it four times, David Robinson did it once, and the only person to do it this century was (somewhat surprisingly) Gerald Wallace in '05-'06. This year, at least two players have the two-by-two in their sights - Anthony Davis, who's averaging 1.9 steals and a league-leading three blocks a night, and Giannis Antetokounmpo, who's putting up two steals and 2.1 blocks. The Greek Freak is also in play to be the first player since Bill Walton to average over five assists and two blocks a night, while AD could also be the first 30 and 10 guy since Karl Malone.

3. Joel Embiid averaging six turnovers per 36 minutes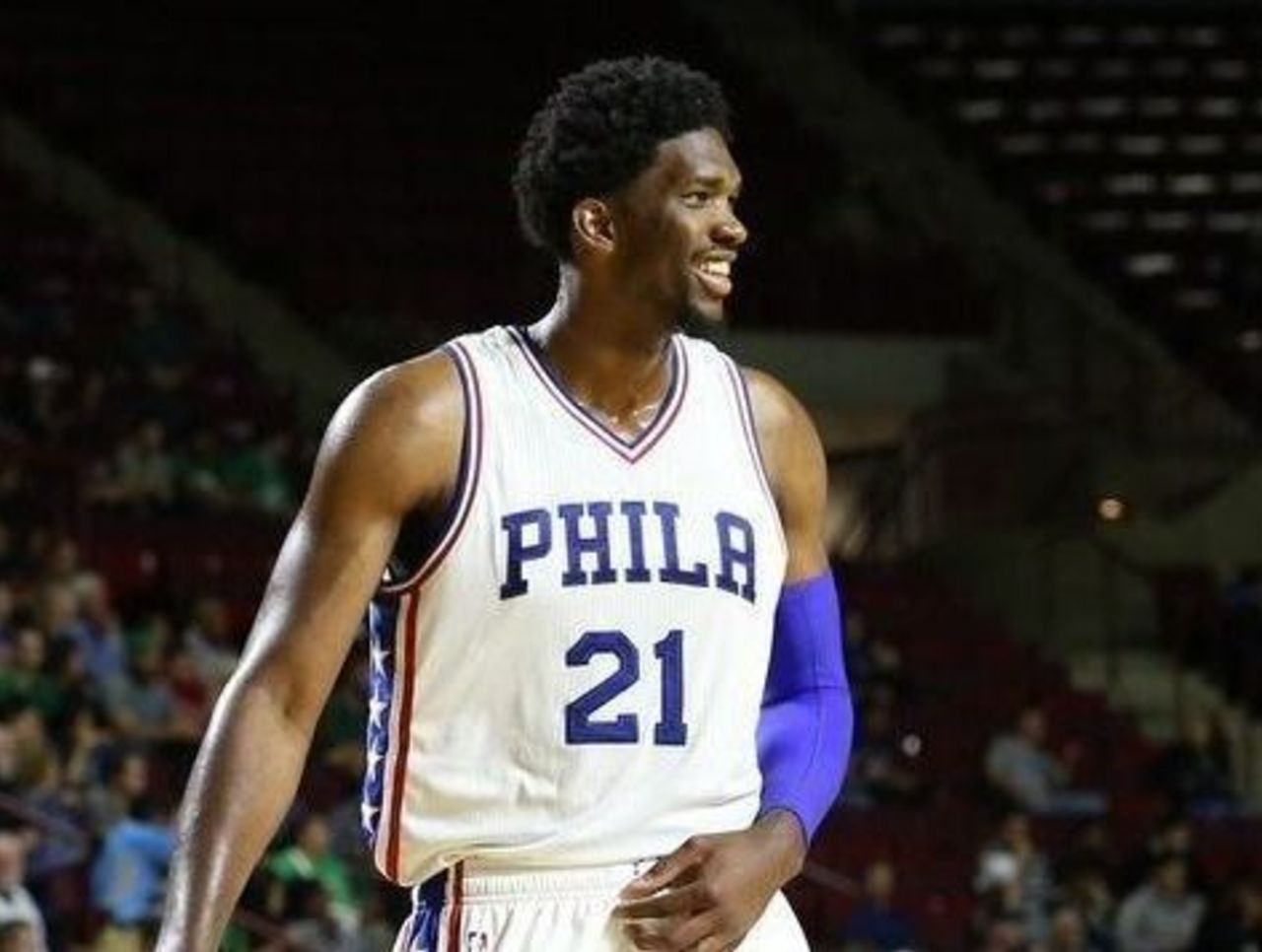 Only three players who have ever played 1,000 minutes in a season have averaged more than five giveaways per 36 - Darrell Walker, Robert Pack, and Ray Williams. The latter did it twice, and averaged the worst rate, with 5.6 TOs per 36. Joel Embiid has only played 133 minutes so far this season, but he's currently posting a stupefying 7.3 TOs per 36, easily the highest rate of any player to ever get significant PT. If his usage rating stays around 41.4 percent - higher than anyone in the league besides Russell Westbrook - that number might hold somewhere near that stratospheric rate.
But of course, it's not just turnovers that Embiid might make history with this season. He's on pace to become just the third player in NBA history to average at least one 3-pointer and two blocks a game (joining Serge Ibaka and Raef LaFrentz), and his current rate of 30.6 points per 36 minutes would make him easily the most prolific-scoring rookie in NBA history, of any rook that's played more than 100 minutes in his first season.
4. DeMar DeRozan averaging 30 points a game without hitting 50 total threes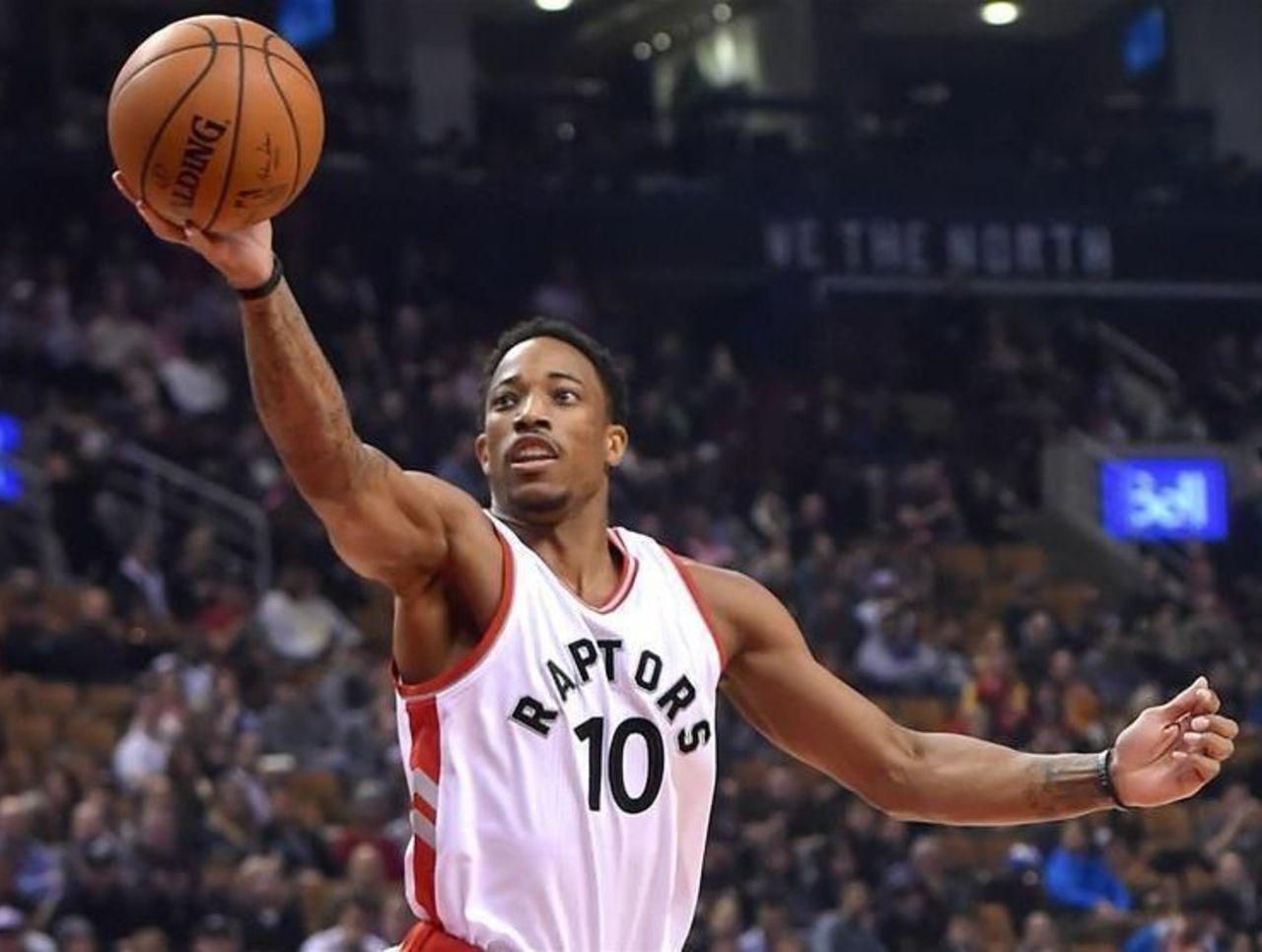 Obviously, very common for the 20th century, but all but extinct in the 21st. No player has put up 30 a game without relying on the three as a weapon since early Michael Jordan - not even Shaq ever quite got to 30, while Dwyane Wade's one year of 30.2 a night coincided with his previously most proficient year from range, hitting 88 for the season. But not only is DeMar DeRozan well past 30 a night - he's at 34 PPG currently, and only failed to hit 30 in one of his nine games so far - he's doing so having hit only three total threes, really throwing back to those peak MJ seasons with his ability to score with such volume and efficiency entirely inside the arc. In the modern, pace-and-space NBA, it'll be fascinating to see if he can keep it up all season.
5. The Warriors, Timberwolves and/or Cavaliers having three players average 20 a game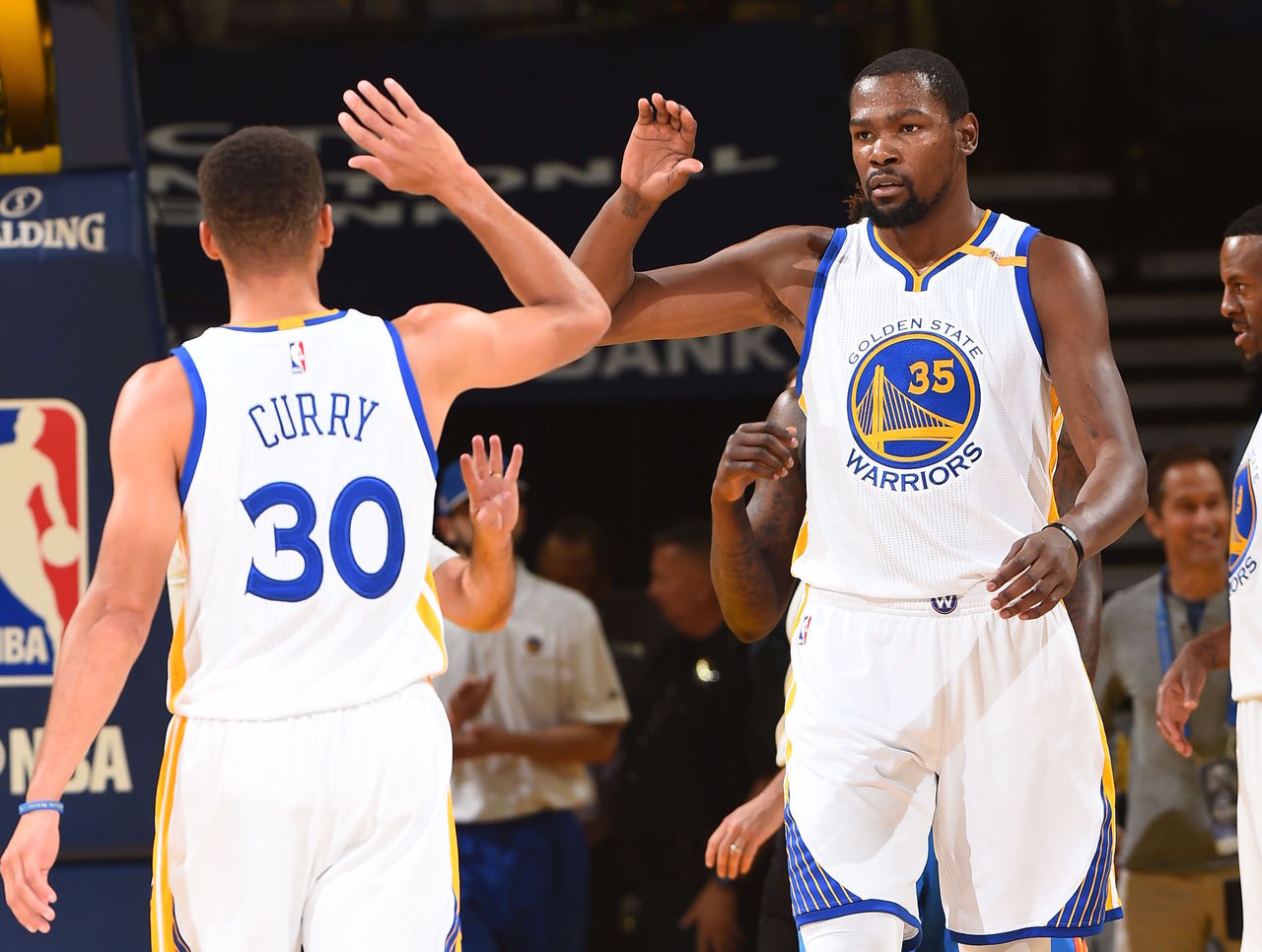 Again, not super rare for the 20th century - Dale Ellis, Tom Chambers, and Xavier McDaniel even did it in consecutive seasons for the Sonics in the late '80s - but very uncommon in the 21st, with the '07-'08 Warriors of Baron Davis, Monta Ellis, and Stephen Jackson the only triumvirate to pull it off this millennium.

This year, the Wolves, Warriors, and Cavs all have a shot at it, though only Cleveland's trio of LeBron James, Kyrie Irving, and Kevin Love are currently on pace to actually do it. (Zach LaVine is lagging behind Karl Anthony-Towns and Andrew Wiggins on the Wolves at 19.8 PPG, while Klay Thompson still has catching up to do with Warriors teammates Kevin Durant and Curry at 18.8.) Still, the fact that even one of those teams has the chance to have three 20-point scorers is incredible, given that just four seasons ago, there were nine players total that posted 20 a night.
Comments
✕
5 rare statistical achievements in play for this NBA season
  Got something to say? Leave a comment below!