'The Beast' of Orlando City: Julio Baptista's final roar with the Lions
Orlando City captain Kaka could hardly contain himself as news broke of his old friend Julio Baptista nearing a move to his team. The Brazilian maestro took to Twitter and broke the news of Baptista's arrival well before the club released their official statement.
"The Beast," as he has been affectionately referred to as throughout his career, has made his way to Major League Soccer.
It's a name that fits him well - just look at those arms!
At 34 years old, Orlando is likely the final stop in the career of this former Brazilian international, who enjoyed stints at Roma, Arsenal, and Real Madrid. Last with Cruzeiro in his native Brazil, Baptista has been a semi-consistent scoring threat throughout his tenure in professional football, notching 163 goals in 526 appearances.
He and Kaka go way, way back; the two first met in Sao Paulo, where they played side-by-side from 2001 to 2003. That year, Baptista was sold to Sevilla, while Kaka was shipped to AC Milan.
But the two would remain in contact over the course of the next 10 years, first as members of Brazil's 2003 CONCACAF Gold Cup roster, then in 2005 and 2009 as Confederations Cup victors, and finally in the 2010 FIFA World Cup.
During that time, Kaka went on to become one of the best footballers in the world, while Baptista bounced around Europe.
At Orlando City, Baptista, and Kaka are once again reunited.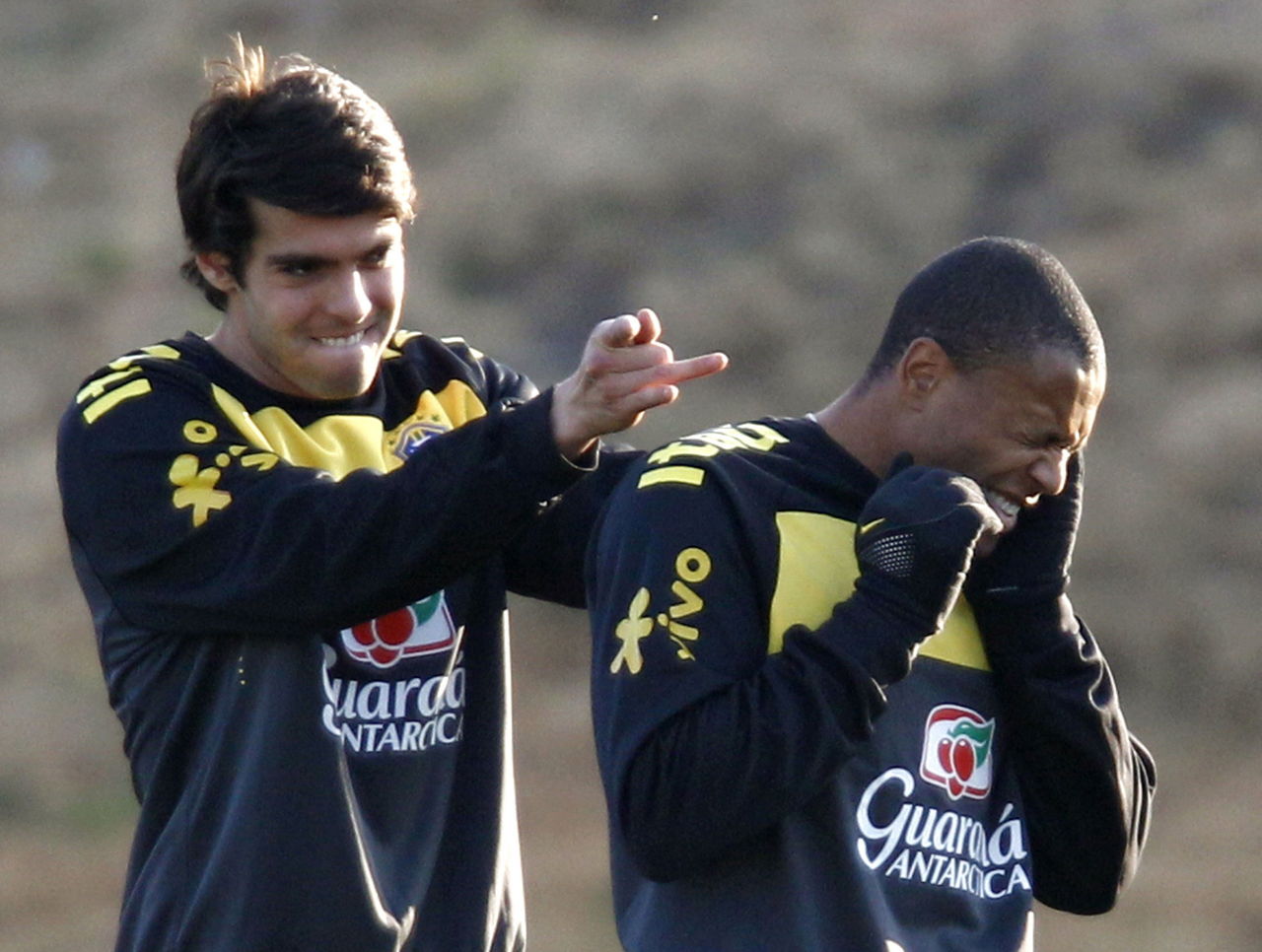 Now, the question is, how involved will Baptista be with Orlando? His versatility was a huge asset for the Brazilian national team during Dunga's first term in charge and Baptista's physical presence made him a natural center-forward option at the time.
But with an in-form Luis Fabiano guiding Brazil through 2010 World Cup qualifying, as well as the 2007 Copa America and the 2009 Confederations Cup, Baptista never earned a consistent starting role.
He replaced Ze Roberto as an option at the left of Brazil's midfield diamond, which, at the time, consisted of a combination of Kaka, Elano, Diego, Josue, Robinho, and Ronaldinho, among a rotating carousel of other talents.
In Orlando, he likely won't displace MLS Rookie of the Year winner Cyle Larin up top, so head coach Adrian Heath will need to look to Baptista to slot in across the front three behind Larin as required.
This, perhaps, could be one way Heath looks to utilize Baptista, who, despite his bulky frame, has always boasted pace, stamina, and a pair of very skilled feet, capable of dribbling and controlling the ball with the flair expected of his country. "The Beast" might also be used as a second forward, with Kaka behind, like so:
Don't expect Baptista, even at 34, to be the kind of player who simply chests down the ball and tries to bring other players into the game. He is a runner, a mobile forward, the kind of player who gives you every bit of horsepower he can muster.
Add a penchant for scoring incredible, powerful long-range goals and a decent instinct in the box off set plays and Orlando truly has a player worth watching.
On paper, Baptista boasts the exact kind of skill set that can dominate in MLS. But, as players like Steven Gerrard have shown, past performances aren't indicative of current form.
In any case, Baptista be looking to flex his beastly muscles with the Lions and end his career with a roar rather than a whimper. Luckily, he has his trusty pal Kaka beside him, one final time.