Major League Soccer, to the surprise of many, managed to complete a truncated 2020 regular season. All eyes now shift to the playoffs, which begin Friday and run until Dec. 12, when the most surreal campaign in league history will culminate with the MLS Cup being awarded. Below, we look ahead to the postseason with a variety of predictions.
Biggest surprise
Daniel Rouse: Columbus Crew. The Crew aren't the favorite among many neutrals after their inconsistency over the second half of the season, but that ignores the overall quality from Caleb Porter's squad. The MLS Cup-winning experience of Darlington Nagbe and the in-form Gyasi Zardes is crucial.
Gianluca Nesci: Fingers crossed, but I'll be pleasantly surprised if the playoffs finish without a COVID-19 disruption. That's simply the reality when a league doesn't utilize a bubble setting, especially after Diego Rossi, the league's Golden Boot winner, tested positive following the international break.
Biggest disappointment
Nesci: Portland Timbers. They're battle-tested and there's still plenty of quality in them from Diego Valeri and the Chara brothers, Diego and Yimmi. But they hugely outperformed their Expected Goals (xG) total this year, finishing with an xG Differential of minus-3.8. The Timbers' raw goal differential of plus-11 paints a much rosier, and perhaps more misleading, picture. A potential conference semifinal meeting with either Seattle or LAFC looms large, too.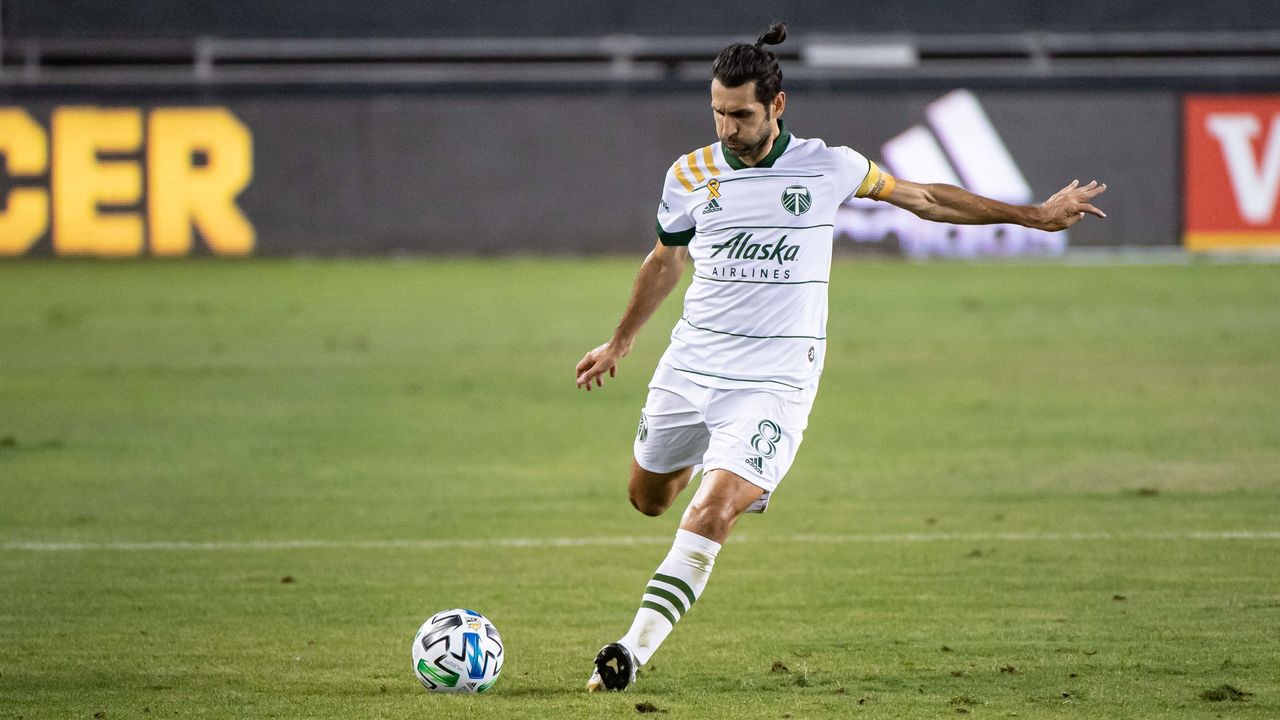 Rouse: Philadelphia Union. The club secured the Supporters' Shield to finally earn its first piece of silverware, but the elation could be short-lived. MLS Goalkeeper of the Year Andre Blake fractured his hand three weeks ago, and the goal will look much bigger if he's not match-ready for the Union's playoff opener on Tuesday.
Best player
Rouse: Alejandro Pozuelo. Just in case the Crew can't meet my lofty expectations, I'll take the star man from their potential Eastern semifinal opponent. Pozuelo is arguably the finest player to watch in MLS right now, and he often takes center stage for Toronto FC with his ability to use both feet, pick out a pass, and wriggle away from markers.
Nesci: The West is far too murky for any bold claims about who will or won't make a deep run, and that directly impacts the top player pick. With that in mind, I'll take creative whiz Brenden Aaronson, who led Supporters' Shield winner Philadelphia with seven assists this season. The 20-year-old playmaker will join Red Bull Salzburg after the playoffs on a record-breaking deal, and he's poised to go out with a bang.
Most excited about ...
Nesci: Seattle vs. Toronto FC, Act IV. Just kidding, though would that really be so bad? I'm legitimately excited to see if Inter Miami can make any postseason noise. This morning's news that COVID-19 will force a trio of key players to miss the match against Nashville SC is, admittedly, a concern, but this is still a very talented side. Blaise Matuidi is settled, Lewis Morgan quietly produced a superb season, and Rodolfo Pizarro is expected to be available. A win over their expansion peers would set up a potentially fascinating date with top-ranked Philadelphia.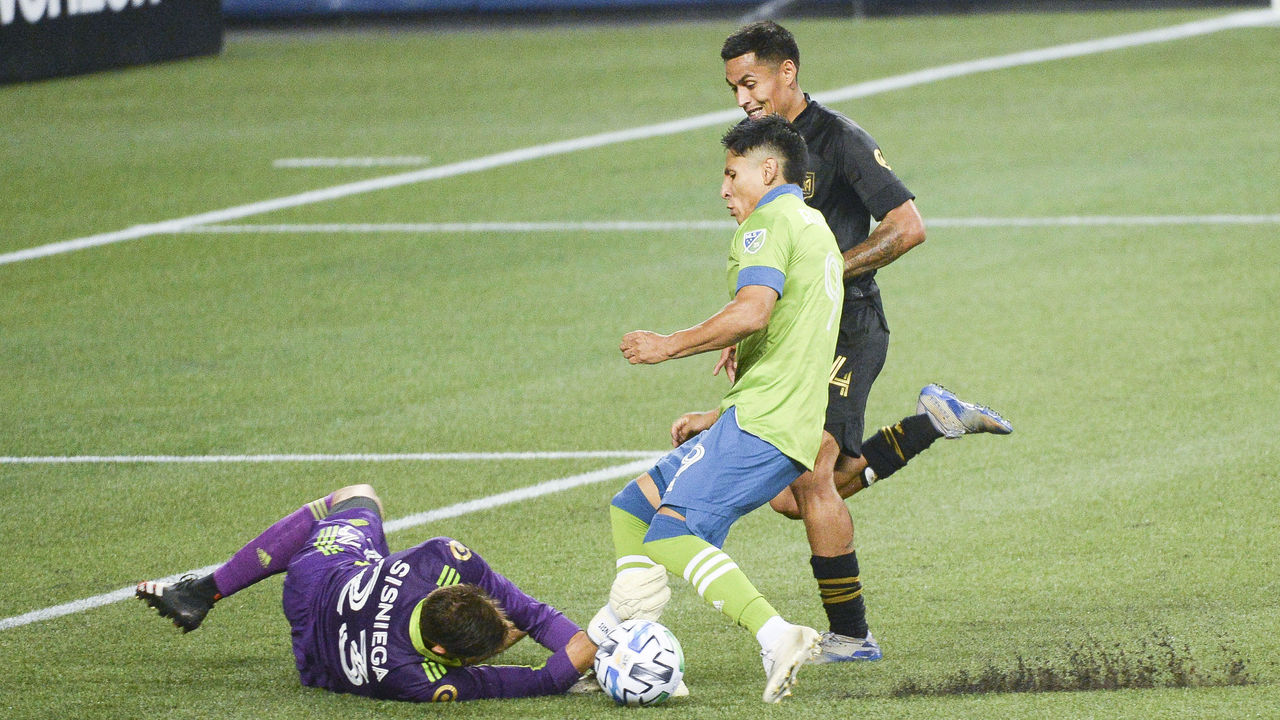 Rouse: Seattle vs. LAFC. These two teams met four times in 2020, taking two wins apiece and an even share of 16 goals. The Sounders finished five places above LAFC in the West, but their head-to-head skirmishes were awash with goals and certainly tough to call. This is a standout first-round fixture, especially with Carlos Vela fit again.
Eastern Conference final
Rouse: Orlando City vs. Columbus Crew. Nani bagged three of Orlando City's four match-winning strikes at the MLS is Back Tournament, and he seems to revel in wearing the captain's armband for the club. The Crew, meanwhile, are my surprise pick, so I need to back them to get at least this far.
Nesci: Philadelphia Union vs. Toronto FC. Chalk, I know. Philly benefits from arguably the best path to the conference final of any team in the playoffs - my Inter Miami intrigue notwithstanding - while Greg Vanney's men have finally enjoyed an opportunity to recharge and get healthy after fatigue and late-season injuries hampered the Canadian club down the stretch. These are the top two teams in the East for a reason, and they'll deliver on those billings.
Western Conference final
Nesci: San Jose Earthquakes vs. Seattle. Is it insane to include a No. 8 seed that conceded the league's most tallies and finished the regular season with a whopping minus-16 goal differential? Absolutely, but it's 2020, so let's get weird. Sure, Matias Almeyda's wildly entertaining team is liable to give up four goals every game, but if his high-octane outfit gets hot and a couple of bounces go San Jose's way, anything is possible in a one-off situation. Hop aboard and enjoy the crazy ride with Wondo and Co.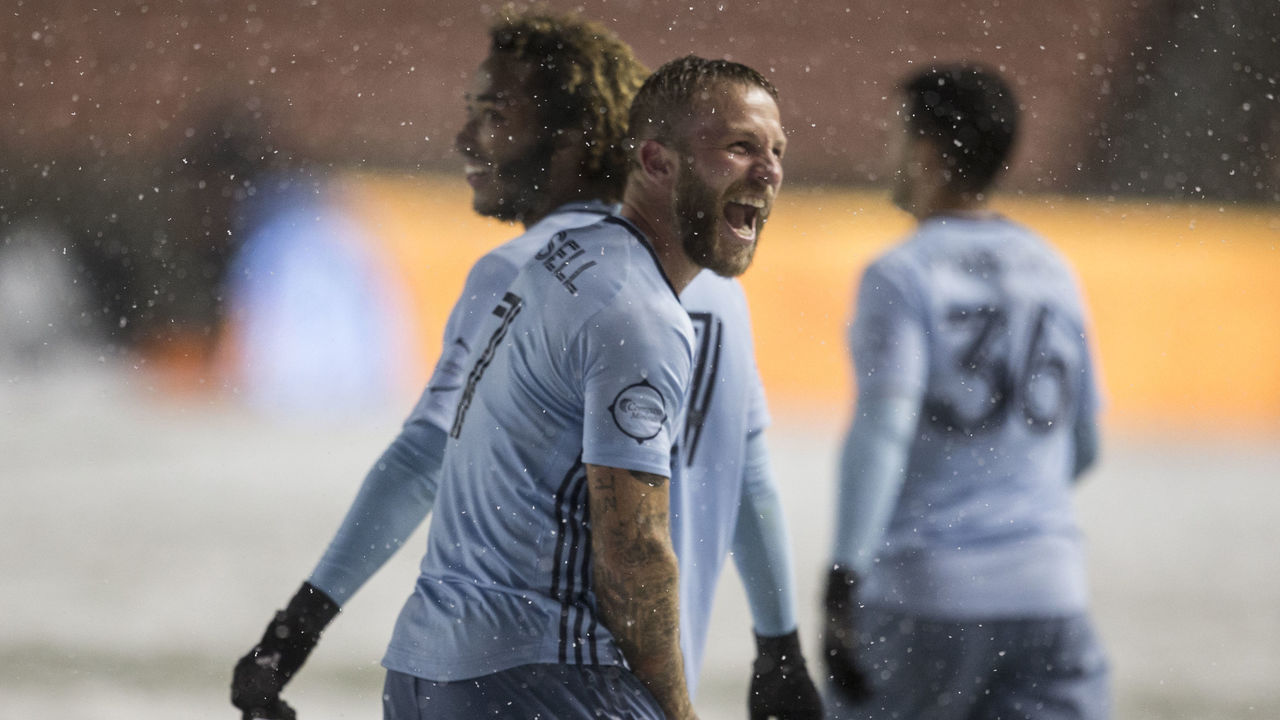 Rouse: Sporting Kansas City vs. Seattle. Johnny Russell sometimes appears light-years ahead of his teammates in quality, and it's difficult to envision a postseason in which the Glaswegian doesn't give a few left-backs nightmares. And, at long last, Sporting's backline looks better organized after three clean sheets to end the regular season.
MLS Cup winner
Rouse: Seattle over Columbus. You can't write the Sounders off. Coach Brian Schmetzer is a serial winner, and his squad is still blessed with key members from its 2016 and 2019 triumphs. No other team can match the Sounders' know-how, as they've displayed a valuable knack for blowing away teams or holding on for narrow, ugly wins.
Nesci: Philadelphia over Seattle. Jim Curtin, the league's second-longest tenured head coach, caps his patient journey by leading the Union to their first MLS Cup triumph. It's hard to overlook Seattle's talent and pedigree, but thanks to their balance across the pitch, the Union are the team best-positioned to topple the reigning champion.
Check out the full playoff bracket for yourself, and decide which of our picks you agree with, and, more likely, which ones you think will miss the mark.