Every Tuesday, theScore highlights the most outlandish moments from the wacky, sometimes daft, and perennially entertaining world of football. Here's what made us smile - or cringe - on the pitch this past week.
Wounded willy results in five-year exile
A French non-league player was slapped with a five-year ban for biting an opponent's penis in the parking lot following a heated on-pitch exchange. A tale as old as time.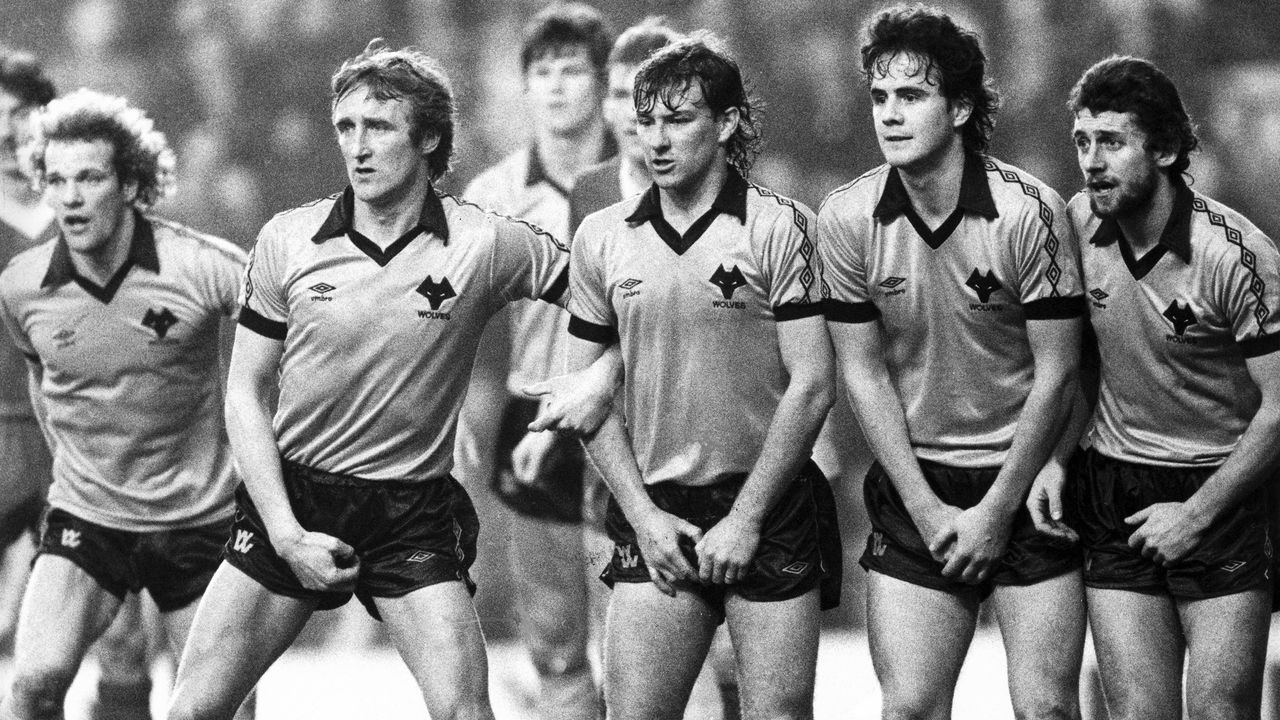 An unnamed Terville footballer took a nibble on a player from Soetrich in November. The latter received 10 stitches on his pecker, a four-week spell on the sidelines, and a six-month ban for his part in the cock-up.
The match ended 1-1 in the east of France, giving Terville their first point of the campaign before they got the shaft and were docked two points, and fined €200, for failing to meet safety protocols as hosts.
Braithwaite bottles Barcelona unveiling
Barcelona daftly jettisoned two forwards in January amid a long-term absence for Luis Suarez, then, when the perpetually injured Ousmane Dembele got hurt, the Catalans got crafty.
Courtesy of a cruel stipulation, Barcelona were able to trigger Leganes forward Martin Braithwaite's release clause, plucking a player who's scored eight of the relegation favorites' 18 goals this season. Seems fair.
Well, €18-million man Braithwaite was unveiled to an empty Camp Nou, and the former Middlesbrough flop looked like he's never kicked a ball in his life. More than a club, indeed.
Love conquers Rhine derby divide
Bundesliga disputers Borussia Monchengladbach paid relegation flirts Fortuna Dusseldorf a visit for a local grudge match, and despite Die Fohlen's vital 4-1 away victory, one couple proved that rivalries play second fiddle to love.
The naivety of youth, much like this currently competitive Bundesliga campaign, shows promise before eventually turning into a one-sided affair of predictable heartbreak for everybody but Bayern.
RB Leipzig's garment gaffe
Sticking with Bundesliga sides, RB Leipzig made the trip to north London for Wednesday's crucial Champions League tie at Tottenham Hotspur with mismatched shirts in tow.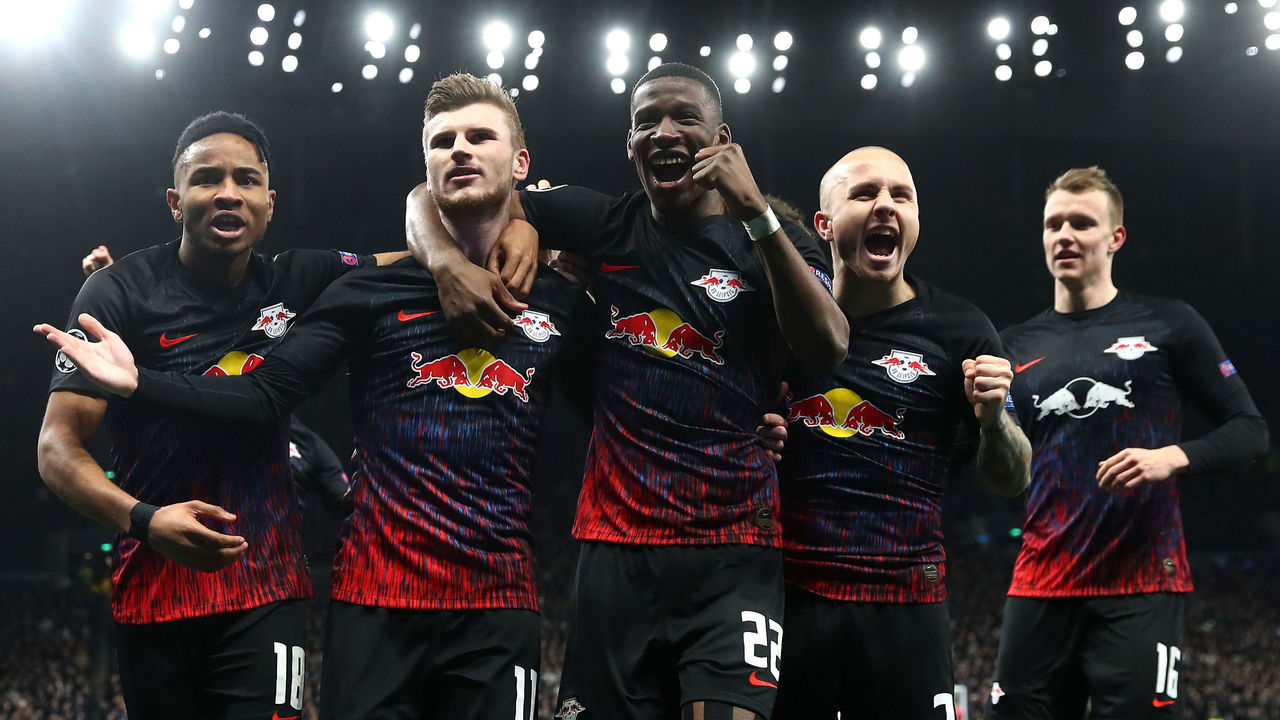 Defender Lukas Klostermann (pictured above, right) was one of a handful of players who sported an alternative kit plastered with the Red Bull emblem in white; it turns out some jerseys went missing on the club's travels. So too did Dele Alli, who was particularly poor for Spurs in a 1-0 defeat.
Cruzeiro colors don't fade for Marcelo Moreno
Bolivian striker Marcelo Moreno joined Brazilian side Cruzeiro for a third time, and the 32-year-old claimed "I never took this shirt off" when unveiled with the club's kit painted on his torso.
Sure beats doing laundry. If you have even the slightest interest in seeing how Moreno had his body painted - or if you simply don't value your time - check this out.
Yellow cards for PSG trio
Speaking of topless reveals, PSG's Edinson Cavani, Keylor Navas, and Neymar didn't show any ill signs associated with the midweek Champions League loss at Borussia Dortmund.
The trio were in good spirits, going full Petey Pablo mode while celebrating birthdays for Cavani and Angel Di Maria. Let Neymar have his fun, since the Brazilian will be missing Carnival in his homeland for the first time in six years.
Hold that thought. As it turns out, Neymar picked up a 92nd-minute sending off and one-match ban in the weekend win over Bordeaux, opening his schedule until the first week of March. Rio, here we come.
Revenge is a dish best served without pants
Zanzibari club Miembeni SC will be without manager Mani Gamera for six months after the tactician was exiled for celebrating his side's 1-0 win over former employers, Jang'ombe Boys FC. Zanzibar's answer to Diego Simeone.
"They rejected me by calling me an ape. Today the ape has taken off their clothes. And there's nothing they can do about it," Gamera said about Jang'ombe supporters. "I'm their husband and I'm their dad."
Whatcha got there, Diego?
Look, there's no way of knowing what exactly's taking place in this video of Gimnasia boss Diego Maradona receiving an item from an assistant during a recent match with Rosario Central.
We know Maradona has a history of drug use, and we also know the Argentine legend is reportedly dealing with a health scare, two possible explanations for the hand-off and unsubtle human shield cloaking the 59-year-old.
Ryan Babel: Shithousery savant
Last week's Europa League clash between Getafe and Ajax was a surprisingly acrimonious affair. Getafe scorer Deyverson celebrated in front of the traveling support and got smoked with a lighter, which paired well with a litany of dives and hearty tackles to create a toxic atmosphere.
At least Deyverson pocketed the lighter for his efforts. And that all came before Ryan Babel scythed down Allan Nyom and promptly pantomimed the former West Brom full-back's tumbling routine and subsequent limp.
It was such a stop-start contest that, according to Opta, the ball was in play for just 42 minutes and 36 seconds, the second-shortest amount of time in a Europa League game since 2009. Getafe got the last laugh with a 2-0 victory ahead of a must-watch second leg in Amsterdam on Feb. 27.