Every Tuesday, theScore highlights the most outlandish moments from the wacky, sometimes daft, and perennially entertaining world of football. Here's what made us smile - or cringe - on the pitch this past week.
Courtois with another big save
Real Madrid shot-stopper Thibaut Courtois took in a dramatic Miami Heat win over the Philadelphia 76ers in the Sunshine State, and the Belgian's skills came in handy when he caught Heat sharpshooter Tyler Herro as he tumbled out of bounds.
Blind leading the blind in Italy
Empoli were denied a clear goal in a 1-0 defeat at Cosenza in the Italian second tier after an 83rd-minute tally from range was not awarded even though the acreage between ball and goal line was visible from space.
For those keeping score at home, Serie B does not employ goal-line technology and VAR is used only for the relegation and promotion playoffs.
Chapecoense survivor wins singing competition
Former Chapecoence 'keeper Jakson Follman was one of six survivors of the LaMia Airlines Flight 2933 that killed 71 people and 19 members of the Brazilian side.
Follman lost a leg in the crash, but that didn't stop the 27-year-old from taking first place in the Popstar 2019 singing competition in his homeland. Heartwarming stuff.
Kevin Keegan could never. Apologies in advance for this one. Actually, this song slaps. Go on 'em, Mighty Mouse.
BBC presenter gets the cramps
BBC Sport's John Acres might fancy hydrating after suffering a cramp on live TV. "Argh my hamstring … it's not just footballers who have it tough at Christmas!" Acres whimpered during broadcast coverage of Watford's win over Aston Villa.
"I've got cramp Jason, it's two games in three days ... argh, my hamstring," he yelped. "Oh, it's painful. (Watford) are so comfortable, more comfortable than me at the moment!" Apparently the players aren't the only ones hamstrung by the congested festive fixture period.
A reunion 20 years in the making
Accrington Stanley hosted Burton Albion on Sunday in England's third tier. John Coleman's Accy won the match 2-0 over Nigel Clough, which would be an otherwise inconsequential moment were it not for a peculiar storyline two decades in the making.
The two sides also faced each other 20 years ago in England's Northern Premier League, with Clough in charge of the Brewers, and Coleman bossing Accrington Stanley. Clough and Coleman have had five other jobs between them since returning to their former haunts. See you at Redz Bar, lads.
Stoppage stings Tanzanian affair
You can run but you can't hive in the top tier of Tanzanian football. A swarm of bees sent players from Young Africans and Iringa United into a frenzy during a league affair at the Uhuru Stadium in Dar es Salaam.
Play resumed after the pitch invaders buzzed off, with 27-time champs Young Africans winning 4-0. Other compellingly named clubs in the division include Stand United, Prisons FC, and soft rock savants Toto Africans SC, who despise playing in dry conditions.
Eritrean players go AWOL in Uganda
Seven members of Eritrea's national team went missing following their participation at a tournament in Uganda, marking the second time in two months its footballers have disappeared while touring the East African state.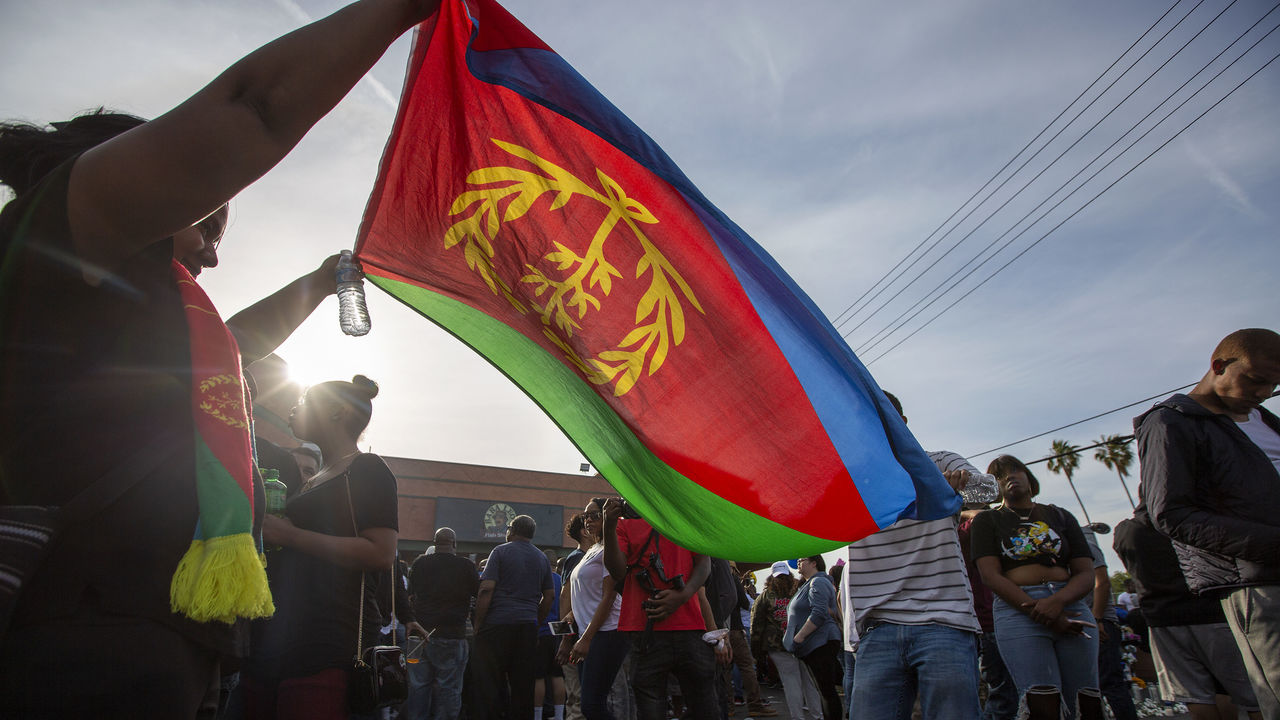 Eritrea has been under the rule of President Isaias Afwerki since its independence from Ethiopia in 1993. Thousands of Eritreans flee annually amid a regime that Amnesty International characterizes as "totalitarian" and responsible for systematic human rights violations. Sounds like a nice fella.
Enter Snowman
Michael Antonio was sure to receive a frosty reception despite being in the giving mood on Christmas day when the West Ham forward provided some unsolicited remodeling to a home in south London.
Antonio was unhurt when he crashed his Lambo sporting snowman threads into a home in the English capital hours before playing the full 90 minutes in defeat at Crystal Palace.
Marriage proposal at Goodison Park
Football purists will cringe at the sight of marriage proposals - a North American sporting phenomenon - making its way across the pond for Everton's visit from Burnley.
"Do you, Rasputin descendant Tom Davies, take this comb, and this loofah, to bathe and to shower with, until death do you part?" "I do not."
Aussies do VAR better
Dear Premier League and other divisions across Europe, if you're reading this, have a look at how Video Assistant Referee (VAR) is transparently being applied in Australia's top flight.
Twitter roasts Villa's one-sided win over Liverpool children
This item might have surfaced during the Weird Week's holiday hiatus, but it's too good not to mention. Aston Villa hammered a Liverpool team comprised of infants and temp staffers in the League Cup semis, and naturally, Twitter had a laugh at the Villans' expense.
The funniest reaction to the 5-0 no-contest was a nod to Michael Owen's seminal rinsing of a 13-year-old 'keeper on BBC's "Michael Owen's Soccer Skills Programme" in 1999.
Former Everton shot-stopper and mullet aficionado Neville Southall's critique of Owen at the end of the dazzling highlight package never gets old. Volume on. To be fair, Owen could have his own installment of the Weird Week.
A post-playing career gig as a pundit offered gems the ilk of "An unstoppable shot…that should've been saved," or "If there's a bit of rain about, it makes the surface wet," or perhaps the Weird Week's personal favorite, "You're on your own out there with 10 mates."