How Calgary joined Canadian soccer's top table after years of feeling ignored
CALGARY, ALBERTA - In the unlikely setting of Spruce Meadows - the sprawling, leafy plot of over 400 acres to the south of Calgary - a revolution was happening.
Friday was sleepy, with piles of cut grass waiting to be cleared and the occasional wafts of horse manure, but Saturday wasn't so quaint. Beer slid through the creases of the south stand and spilled onto the concrete. Rowdy locals stomped and growled. Cavalry lost in the Canadian Premier League Finals to Hamilton's Forge, but the greatest battle was already won: the city's soccer scene will never be ignored again.
"If you're from Alberta, Saskatchewan, Manitoba - the Prairie provinces - the only way you're getting spotted is if you went to a tournament there," Cavalry captain Nikolas Ledgerwood shared of how Ontario and British Columbia used to dominate Canada's soccer landscape.
"Now it's changed. Now, coaches go out and watch some of the games at the soccer center, and if a kid catches one of their eyes, they mark them down and maybe bring them up."
The impact of the Canadian Premier League - how its alumni could eventually underpin the country's national team - is well documented, but there is an underestimation of how much the CPL emboldens soccer communities that previously felt like an afterthought.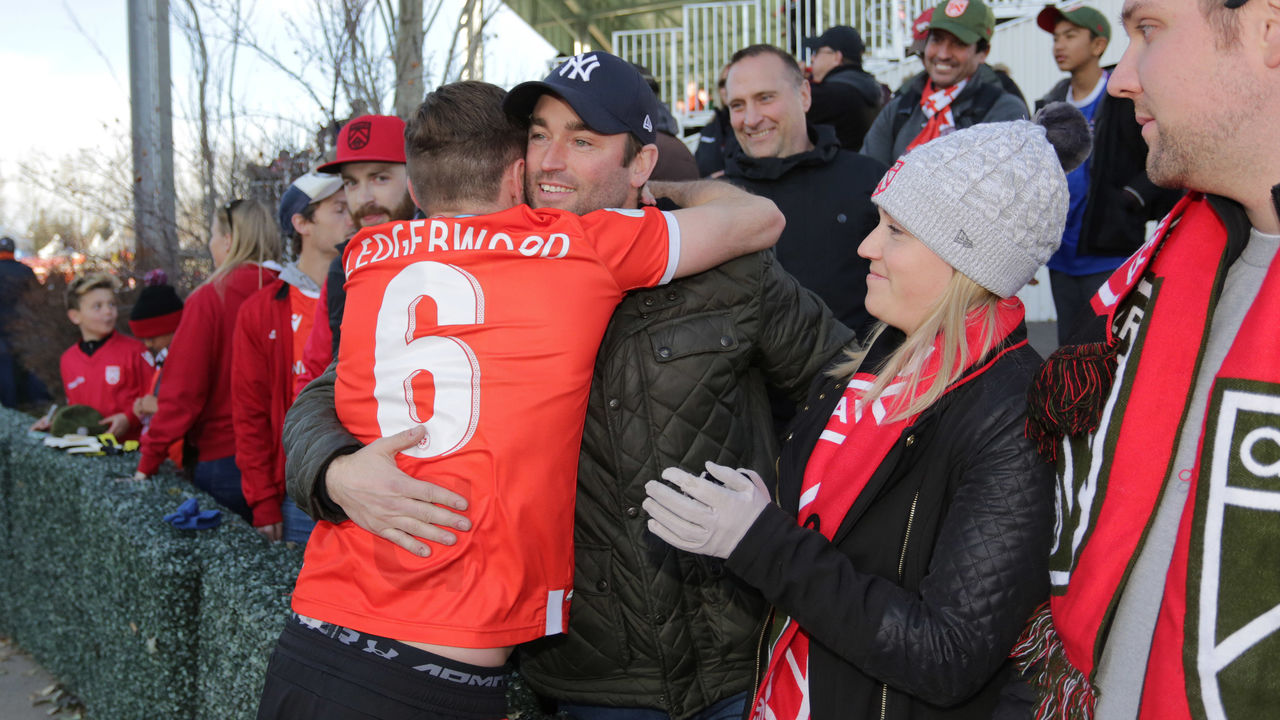 Thomas Wheeldon Sr., the father of Cavalry head coach Tommy Wheeldon Jr., believed Calgarians were underappreciated for years after his 2002 arrival to work with the Storm, a now-defunct professional team that was competing in the USL A-League. After tackling the players' tactical deficiencies borne from too many gym games and not watching enough matches on television, Wheeldon Sr. still felt Albertans weren't afforded the opportunities granted to other Canadians. The nation's football association was based in Ontario, where it was easier to pluck kids for Canada's youth teams from Torontonian suburbs rather than Calgary's less familiar outskirts.
The eventual collapse of the Storm in 2004 didn't halt improvements. Wheeldon Sr. moved on to boost the Blizzard youth program north of the city and Wheeldon Jr., who was playing for his father at the Storm, revolutionized the Foothills academy to the south. The latter regarded Calgary's soccer setup as "sparse" and counted international stars from the past, like Owen Hargreaves (England) and Kevin McKenna (Canada), as fortunate to progress through a "very fragmented" system. Yet, encouraged by the technical ability and enthusiasm among the young players during his first two years in the country, he knew there was potential.
One huge challenge was presenting players with further chances when they weren't immediately spotted. Wheeldon Jr. said in the past the likes of Nico Pasquotti and Dominick Zator - who were crucial to Cavalry's repeated forays down Forge's left flank on Saturday - were prompted to pursue careers such as accounting and engineering if moves to Canada's MLS franchises or overseas didn't materialize.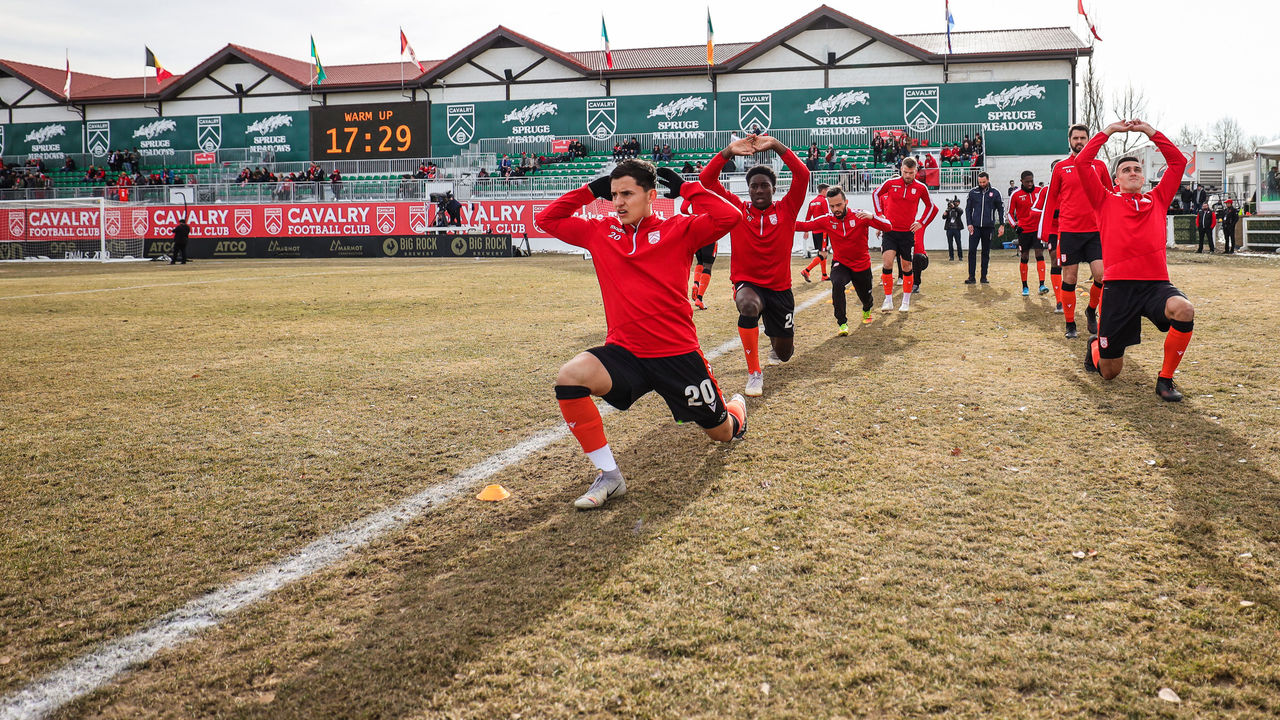 "I see some players that I played against and I thought they were unbelievable, but they just didn't have that exposure to make it to the next level," Zator told theScore. "A lot of very talented people ended up going into office jobs and finding new careers. They didn't have that chance, really. That's only five years ago."
Entering a Foothills team into the USL PDL (now USL League Two) from 2015 allowed footballers to compete until they were 23. Then, while Wheeldon Jr. explored the possibility of setting up a professional franchise to complete the playing cycle until retirement, he received a call from Scott Mitchell, the CEO of Canadian Soccer Business. Calgary could return to professional soccer in 2019 in the Canadian Premier League - an organization determined to uncover more pathways into the game for young Canucks. Wheeldon Jr. jumped at the offer.
"They have a professional team in their backyard that they can look up to and hopefully they have the ambition to say 'I want to be a Cavalry player,'" Marco Carducci said of the latest generation of budding footballers. The goalkeeper left Calgary aged 14 to pursue a career with the Vancouver Whitecaps, but it was with Cavalry where he sufficiently raised his profile to become the first CPL representative to earn a Canada call-up in August. Carducci, now 23, was followed into the national team camp two months later by FC Edmonton defender Amer Didic.
"There's not been many Alberta players in the men's national team and it's up to us now to play our role in order to change that," stated Wheeldon Jr., whose matchday squad last Saturday included nine names who were born or spent significant parts of their careers in the province. "I think the fact that we're winning with a lot of homegrown players, that helps our case as well."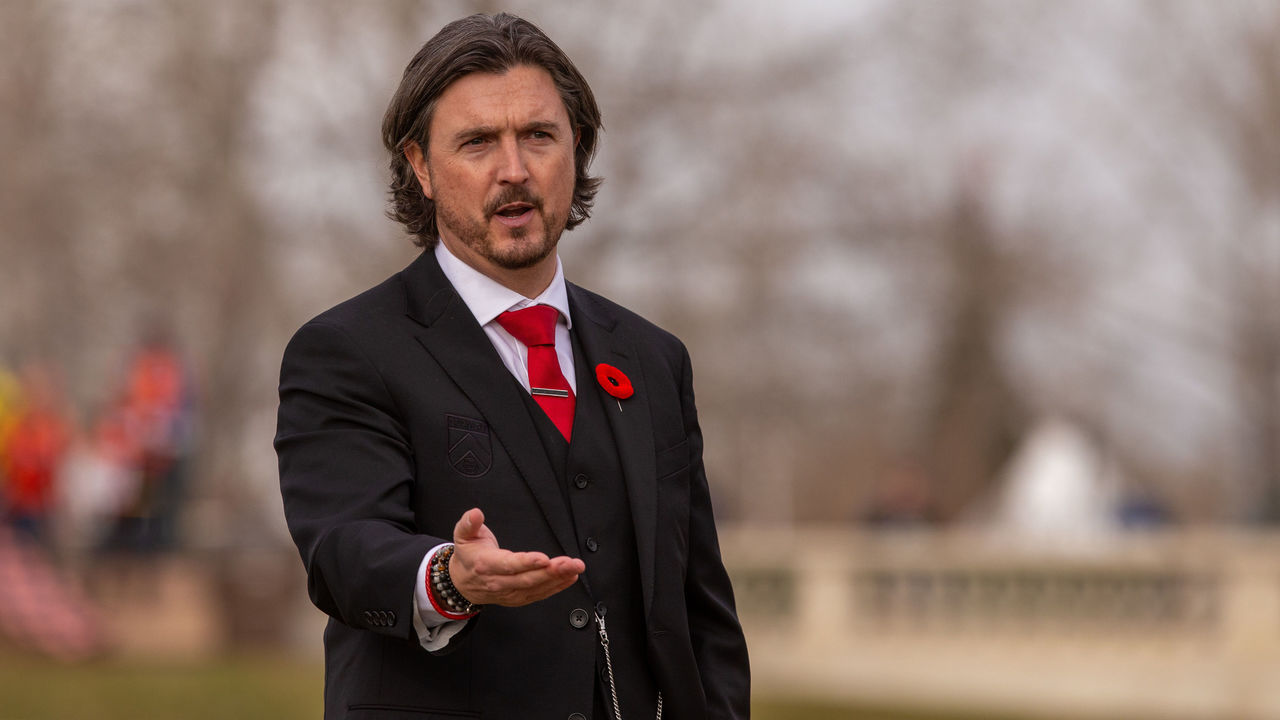 When Hargreaves was 16 and impressing the Foothills coaches with his resolve and versatility, he was left out of Canada's Under-17 squad in 1996. Just a few months later, Hargreaves joined Bayern Munich and the rest - two Champions League winners' medals, five domestic titles, and 42 England caps - haunts Canadian soccer fans to this day.
Thomas Niendorf, an expert in player development and former Dynamo Berlin coach, arranged Hargreaves' trial in Germany. If he hadn't emigrated to Canada, Niendorf thinks Hargreaves and McKenna may have suffered the same fate as the beer in Cavalry's trembling south stand and slid through the cracks.
But today, Niendorf trusts Calgary to harness talent and finally register on Canada's soccer radar to ensure a prosperous future for the region and its country.
"I think it has become a very successful environment for players. You see it in the CPL right now with Cavalry being in the final," Niendorf explained.
"The conditions and awareness for the game is definitely now on a much higher level than it was 10, 15, 20 years ago. That's for sure. I would put Calgary definitely in line with cities like Toronto and Vancouver and Edmonton and Montreal to bring players forward."
Comments
✕
How Calgary joined Canadian soccer's top table after years of feeling ignored
  Got something to say? Leave a comment below!