Was the Canadian Premier League's inaugural season a success?
HAMILTON, ONTARIO - For a new competition geared toward developing homegrown players, it's fitting that Tommy Wheeldon Jr. and Bobby Smyrniotis are vying for the Canadian Premier League's first title.
"We've changed the landscape of Canadian football; it's not just the three MLS teams doing all the development," Wheeldon told theScore of the league's early impact. "It's now seven other CPL sides helping out, as well as (USL Championship club) the Ottawa Fury."
Liverpool-born Wheeldon is head coach of Calgary's team, Cavalry. He was playing for the Storm in the USL A-League until the club's gradual collapse in 2004, but, rather than pursue a journeyman career back in the United Kingdom, he decided to stay in Calgary and devote himself to improving local talent.
Smyrniotis, who currently oversees Hamilton-based Forge, co-founded Sigma FC - an Ontarian youth academy that produced Cyle Larin, Richie Laryea, and many others for Canada's national team - in 2005.
The respective bosses of the CPL's finalists strived to give Canadians a chance in the professional game long before the division's maiden season kicked off in April. The shared visions are encouraging, but an embryonic league - comprised of seven teams strewn across the world's second-largest country - needs much more than like-minded thinking to find success.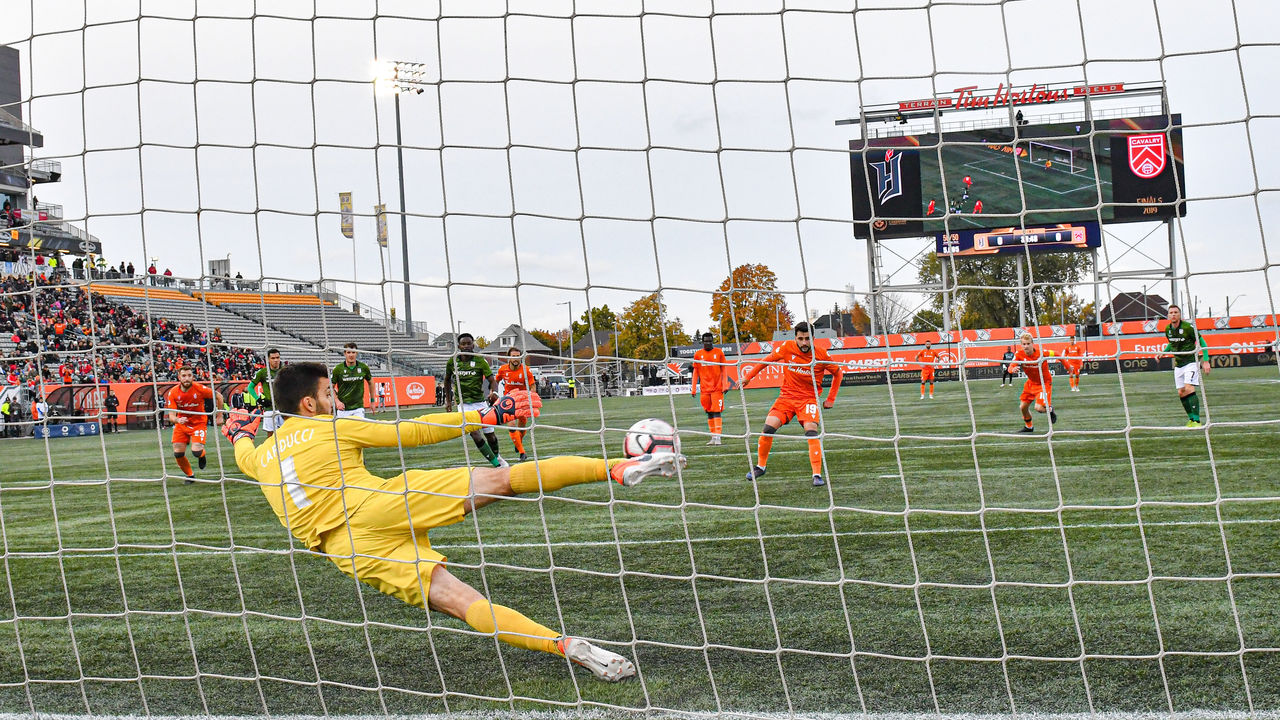 'Just knackered'
HFX Wanderers, the outfit hailing from Halifax, Nova Scotia, are situated some 4,476 kilometers away from the league's westernmost team, Pacific. It's a greater distance than what separates New York City from Brazil's slice of the Amazon rainforest.
No club felt the CPL's grueling travel demands more than the Wanderers. League commissioner David Clanachan claims they racked up over 160,000 kilometers over the 2019 campaign and recalls watching their penultimate game of an 18-day summer stretch where they played in six different venues across the nation.
"The players were just knackered, couldn't do anything," Clanachan said about the Wanderers' 6-2 defeat at Ontario's York9 in July. "We've got to avoid that."
Every team has its horror stories. Wheeldon's Cavalry outscored their rivals as they won both the spring and fall seasons, but the goals dried up when they crammed seven matches into 21 days in August. Overall, Cavalry and HFX Wanderers were often cited as having the most challenging fixture lists; the lopsided schedule, their locations, and CPL's dubious planning for road trips hurt the two clubs more than most.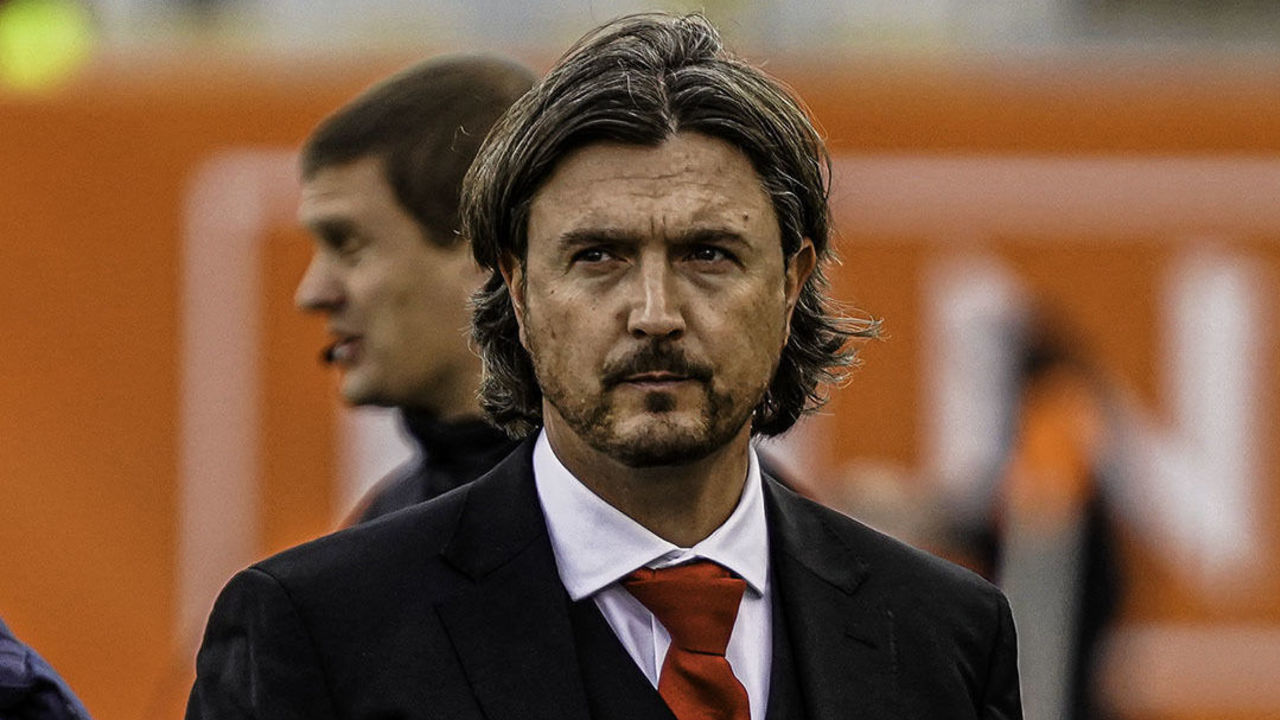 "We had to go to Halifax three times. That's a tough one," Wheeldon said while addressing the uneven playing field in the CPL. Winnipeg's Valour were the only other team that journeyed to Halifax on three occasions.
"When Forge came to Alberta they came to us and then drove up the road to Edmonton. We've come back and forth (to Hamilton) and we never played York in (that part of) the schedule."
When asked how the issue can be resolved, he replied: "Until we get a balanced number (of teams) I'm not sure if that's possible."
Limited tactics
Despite a congested league calendar, clubs still embraced the cup matches.
CPL MVP candidate Tristan Borges believes the two-legged CONCACAF League win over Guatemalan champions Antigua emboldened the Forge locker room. Veteran midfielder Nikolas Ledgerwood described Cavalry's Canadian Championship elimination of the Vancouver Whitecaps as a season highlight and an early measuring stick for the league's clubs.
"Are you guys as good as an MLS team? Of course we're not," Ledgerwood said." We haven't been around that long. But, we're not that far behind."
These experiences are invaluable for the young players, particularly those who held scant hope of a professional contract before the CPL came along. Still, all that time flying doesn't leave much room for schooling on the training pitches. Doesn't Canada want to hone a generation of tactically gifted players? It's a conundrum that has tested the league's seven managers.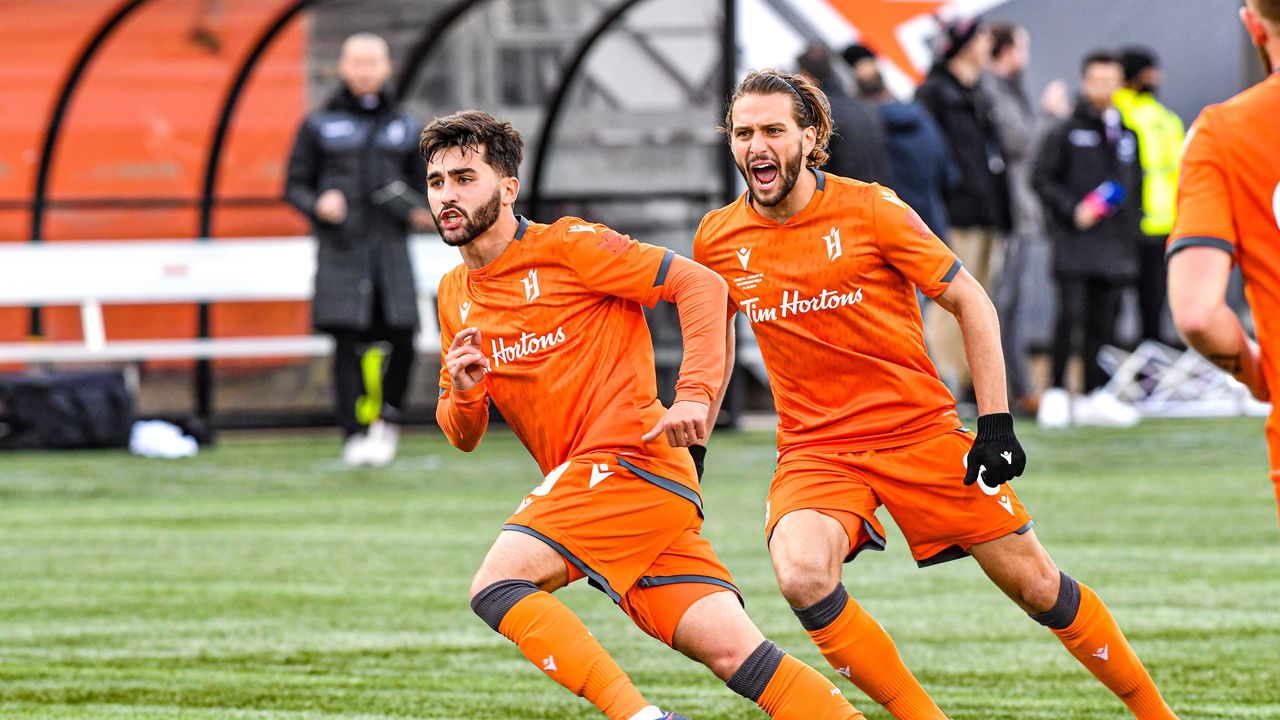 "It's been a constant battle and it's been probably the biggest challenge we've had as a coaching staff. We knew that going into the season, so we really put a big emphasis on tactics in the preseason," Smyrniotis shared.
Wanderers handler Stephen Hart found he had to keep it simple due to the lack of training time. "You would like to have more flexibility in how you play," the former Canada boss conceded. "From a tactical standpoint, you were somewhat limited."
Naturally, the league's quality will improve with more coaching and time to recuperate. Commissioner Clanachan vowed to explore the matter but said the coaches have not yet complained to him about limited training windows between games.
Nevertheless, it's unlikely Wheeldon will be afforded the kind of preparation that he sees granted to coaches in American football.
"I watch 'All or Nothing' and I see them going from Saturday to Saturday and you can get more detail done. I just think if we're growing the game, absolutely we want to play, but give the coaches and the players time to recover and actually work," he said in regards to potential CPL improvements.
"So that would be all I'd say, really, because I think it's been a wonderful first stab at it."
'Cover the damn thing'
A prominent member of the CPL's leadership group told theScore in May that an average attendance of 4,000 was required to make the league sustainable. That number was surpassed by 266, as single-game attendances ranged from 17,611 taking advantage of free tickets to the league's opener between Forge and York9, to the paltry 1,200 that watched a dimly lit affair between Pacific and HFX Wanderers in October.
| Club | Average Attendance |
| --- | --- |
| Pacific | 3017 |
| Cavalry | 3291 |
| Edmonton | 2905 |
| Valour | 5335 |
| Forge | 6588 |
| York9 | 2668 |
| HFX Wanderers | 6061 |
| Overall | 4266 |
"The clubs with the biggest stadiums, they had big crowds, but they got swallowed up in such big stadiums," Hart, who is enamored with the fan culture in the Wanderers' 6,200-capacity home, told theScore. "But still, you could feel that there was some genuine support."
Fans were given the opportunity to watch CPL action from home when Spain-based Mediapro brokered a deal to screen the new league, home matches of the Canadian women's and men's teams, the Canadian Championship, and the semi-professional League 1 Ontario last February. A source told Neil Davidson of The Canadian Press that Mediapro will invest $200 million over the duration of the 10-year arrangement.
A subscription to Mediapro's platform for its Canadian coverage, OneSoccer, will be included in the season-ticket package at every CPL club in 2020.
There was a generally positive reception to the attendances and in-house coverage of the league, but Clanachan admits he's frustrated with major media broadcasters being "a little slow on the uptake." CPL scores aren't provided by many major sports apps and websites, and national television channels seldom display results in the ticker at the bottom of the screen.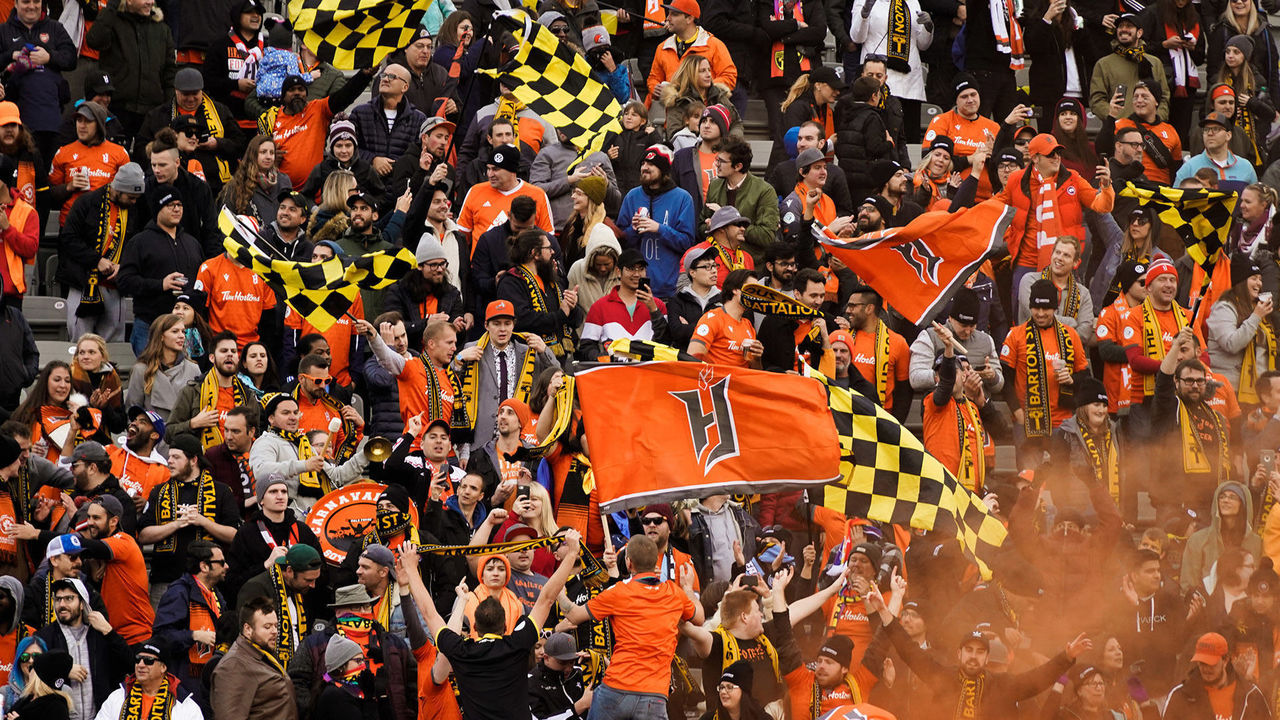 "My point is: Listen, this is a Canadian league. Cover the damn thing," Clanachan trumpeted.
He added: "There are a lot of Canadians that are playing the game today in this country professionally that never earned a paycheck doing it before. It's well over 110 - more than two-thirds of the league are not just Canadian players, they're first-time professionals. It's amazing."
Unless a player had an EU passport or attracted an offer from MLS, there were few routes into professional soccer for Canadians beyond the age of 16.
Now, after playing for Wheeldon at talent incubator Calgary Foothills, Cavalry goalkeeper Marco Carducci became the first of two CPL players to earn a Canada call-up in August (FC Edmonton's Amer Didic being the other, two months later). Borges, who scored for Forge before he was contentiously sent off in last Saturday's first leg of the 2019 Finals, is apparently interesting the Vancouver Whitecaps.
In a matter of months, the CPL has already begun delivering on its promise to produce a generation of international-grade footballers. In some ways, Clanachan is right: It is amazing.
"Our playing pool was so small at the time and, let's be honest, the A-League - that a few Canadians were playing in - was a slower league," said Hart, who had two spells in charge of the Canada men's team and stints with the country's youth sides between 1997 and 2012.
"The playing pool for Canada is now very good - better than I can remember in history."
Forge hold a 1-0 aggregate advantage going into Saturday's decisive second leg at Cavalry's Spruce Meadows home (3:30 p.m. ET).
Comments
✕
Was the Canadian Premier League's inaugural season a success?
  Got something to say? Leave a comment below!