TORONTO - Greg Vanney's vision looked complete. Toronto FC's new boys Nicolas Benezet and Erickson Gallardo flanked Jozy Altidore in attack, Auro Jr. and Justin Morrow occasionally moved inside but mostly provided width from the full-back positions, and Marky Delgado and Nick DeLeon were both No. 8s.
It was a configuration reminiscent of Manchester City's formation - the fluid 4-3-3 system Vanney talked about at length during the preseason and the campaign's early days. Except, on Saturday night against the Montreal Impact, it was finally deployed with players who were comfortable in their roles. It was balanced.
Vanney's vision looked complete, but it didn't include Alejandro Pozuelo. In a match with such weighty playoff implications, the Spaniard started on the bench. Then, when he was introduced after the break, Pozuelo's presence seemed to necessitate a tweak in the game plan and, 15 minutes later, a sacrificial substitution of the impressive Gallardo.
So, does Vanney have a system that can accommodate the weekend's attacking trio - Benezet, Gallardo, and Altidore - and Pozuelo for the remainder of the 2019 season?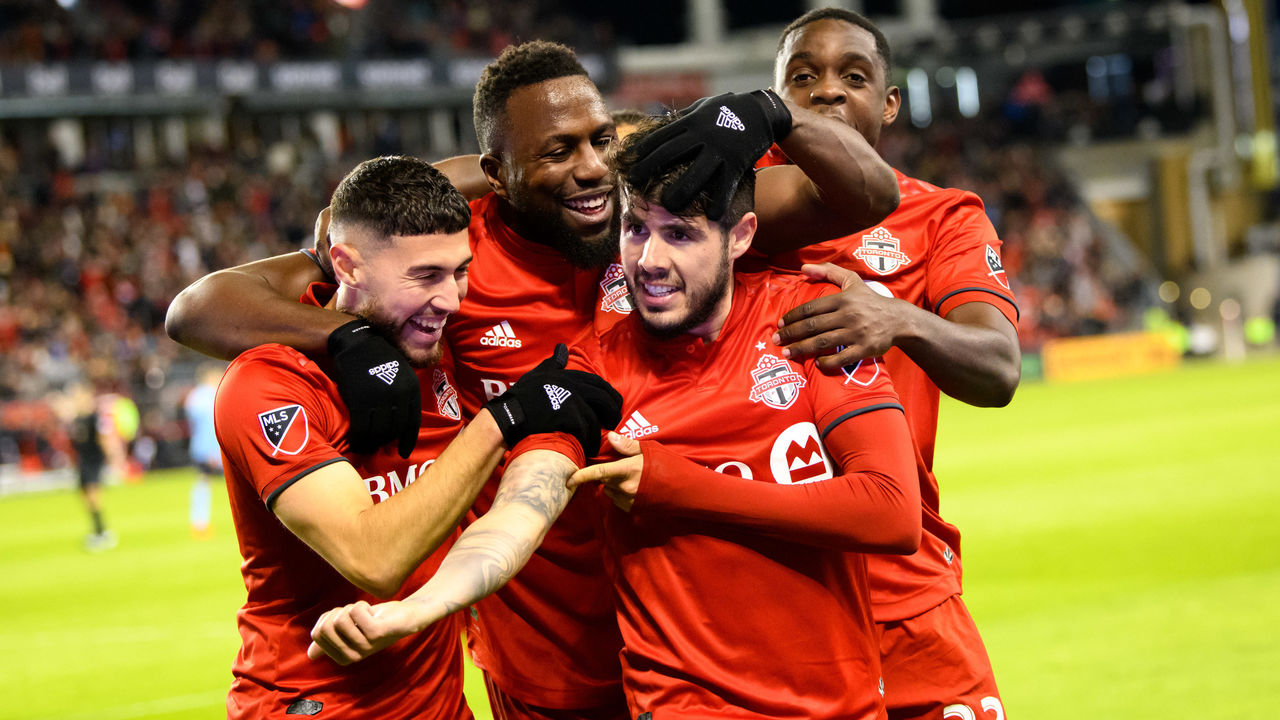 "Yeah, I think there is (one)," Vanney told theScore post-match. "I think the first thing that I want to do with this group is, defensively we've got to get connected. We can't be stretched out all over the place. Down the stretch, to win a championship, you've got to be a good defending team, and we started from that foundation and we built out from here."
"If we have three attackers on the field, then you've got to make sure that you can defend as a group," he added.
Yet Toronto FC won this match by taking risks. They pressed higher up the park following Bojan Krkic's emphatic long-range finish to open his Major League Soccer account. Pozuelo hung off Altidore's shoulder when he came on, sometimes leaving a narrow and susceptible-looking central midfield of Delgado and Michael Bradley behind him.
Vanney thought left-sided attacker Benezet was at his most dangerous when drifting inside against Montreal, so he devised ways for the Frenchman to wield a greater influence through the middle. Left-back Morrow, meanwhile, was given license to charge into the space Benezet vacated.
By the time Delgado equalized and Morrow scored his 81st-minute game-winner, the Reds' 4-3-3 was long gone.
Still, Vanney believes Pozuelo can drop deeper and be a No. 8. Or, more specifically, Pozuelo can be one of the two No. 8s in his 4-3-3 scheme which features TFC's new wingers, Benezet and Gallardo. The former Swansea City man just needs to do the dirty work.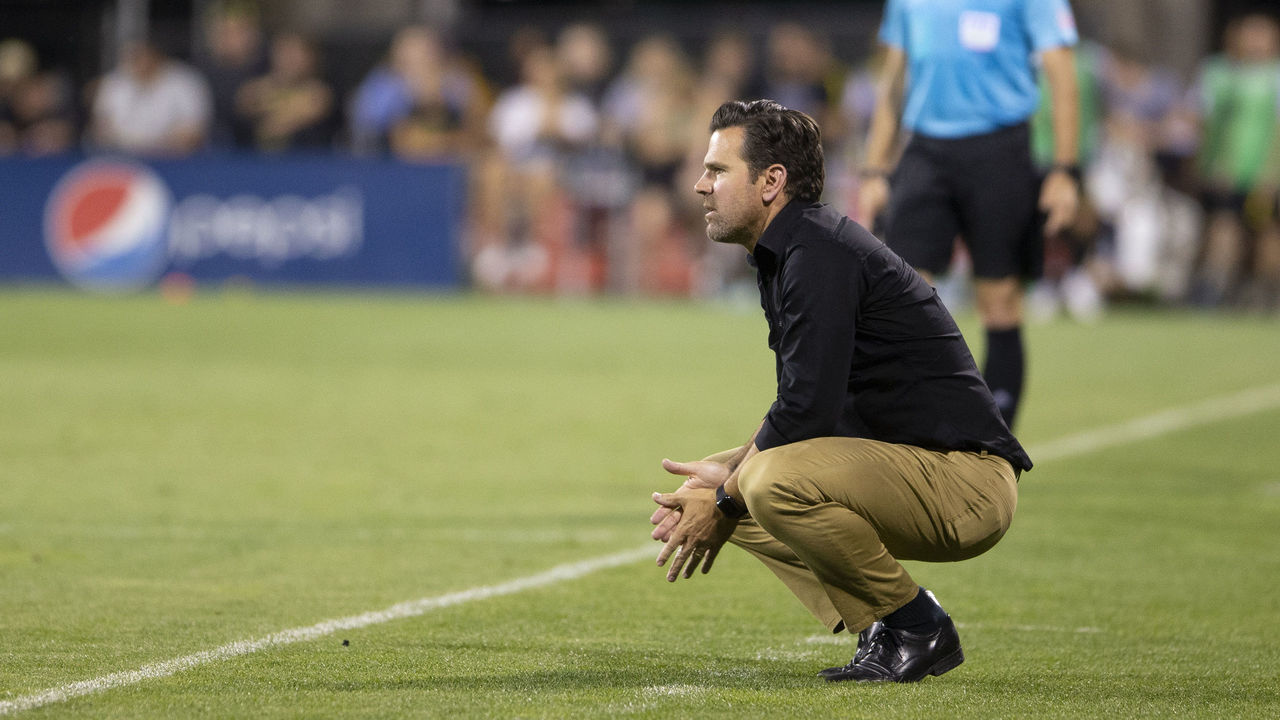 "He can (be a No. 8), committing to the defensive work and maybe even splitting that with somebody," Vanney said. "I think over the course of the time that he and (Benezet) were on the field, they split between who was higher and who was underneath and they shared some of that defensive responsibility.
"That comes with just accepting it and doing it, and the other is again getting used to your teammates and getting used to each other ... if one of them makes a run out or is in the attack, the other one fills in the space defensively and make sure that we always have things covered."
The usual cliched talk of momentum and belief followed in the guts of BMO Field, but there was a genuine feeling of cohesiveness.
Delgado commented on the successful on-pitch communication, and how the players were "checking each others' shoulders." The three points earned came after what, according to Vanney, Bradley, and Delgado, was the best week of training at Downsview Park in some time.
Toronto FC may be clicking during the business end of the campaign. It's up to Pozuelo to prove he's part of Vanney's vision of wide attackers and Manchester City-esque cut backs. There will be no patience for stragglers when Toronto FC are trying to turn an average and at times confusing term into one that captures a playoff berth, and perhaps even the MLS Cup.
"We're at the point in the season where we have no choice," Bradley said. "If you don't find a way to take a point at the end of a game like we did in Columbus, or turn around a game like this and take all three, then the season's going to be done real quick."