Vito Mannone Q&A: Sunderland pain, Jens Lehmann's tough love
Matthew Ashton - AMA / Getty Images Sport / Getty
Vito Mannone has had an eventful career.
The Italian goalkeeper was first plucked from Atalanta by Arsenal as a teenager, where he worked under the legendary, yet oft-criticized tactician, Arsene Wenger. He then heard instructions from 11 different managers in five-and-a-half years at Sunderland and Reading before February's loan move to Minnesota United.
Here, Mannone reflects on his journey from Bergamo to the Upper Midwest.
Atalanta do an incredible job with their youth academy. Were their scouts everywhere?
Vito Mannone: I was in the suburbs in Milan, and they scout all the north - the whole of Italy, really. I was six or seven years old, I had just started playing football, and I got scouted by Atalanta.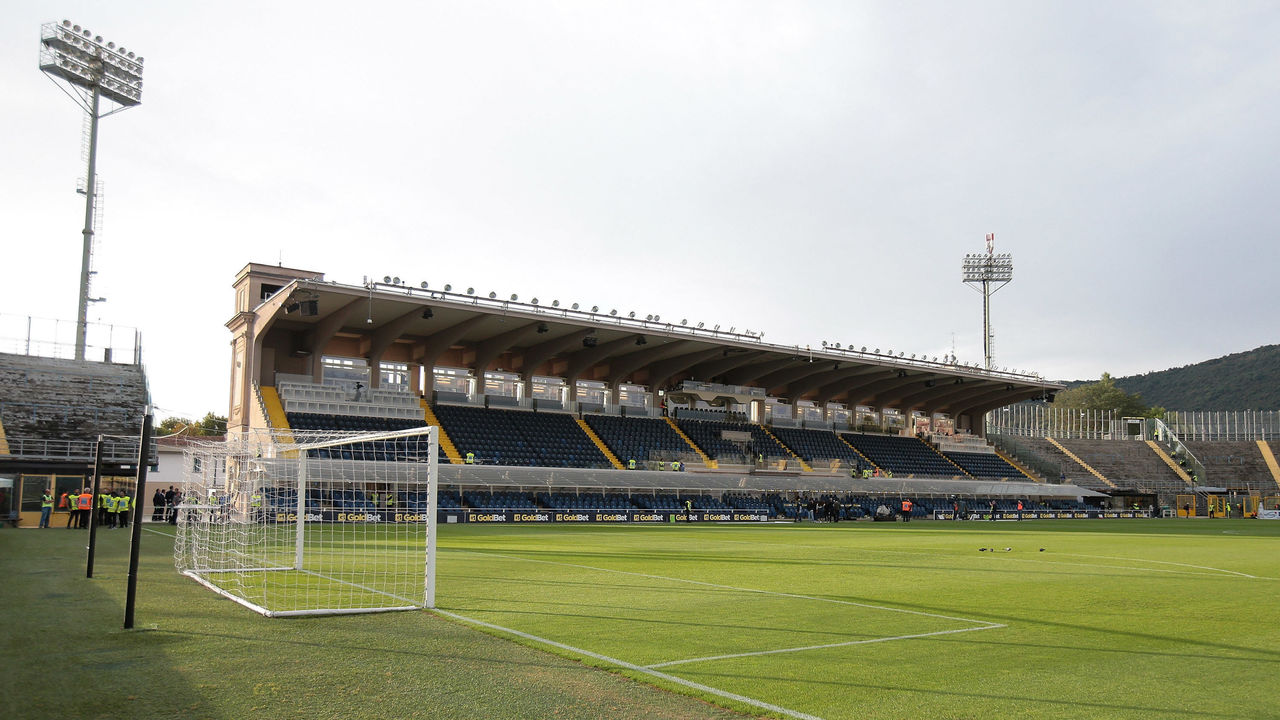 Bergamo and Milan are one hour apart. Either you go there and you're in a hotel or school and move away from your family - most of the boys were coming from different areas of Italy - or, as I did with my family, we traveled back and forth to training and games. It was quite a sacrifice - my parents did a fantastic job - and we did that for years.
When you play somewhere it leaves something in your heart, and of course Atalanta is a big part of my life. It's great to see them doing so well.
Was joining Arsenal's legion of stars intimidating?
VM: I cannot forget the first trial that I had in 2005. It was an amazing five days. I went from the under-16s to the first team and had a trial with the top players like Robert Pires, Dennis Bergkamp, Thierry Henry, Sol Campbell, Jens Lehmann - it was incredible. My legs were shaking, but once you play football you are on the same page.
Was Jens Lehmann scary?
VM: Off the field, he's a great man. On the field, he becomes like an animal, a beast. I learned a lot from him when I was young: sometimes you need to be tough and have a mask on the pitch.
The first time I trained he smashed a ball against me because I didn't save one ball right. I was only 16, 17 years old. That's how I started my Arsenal life.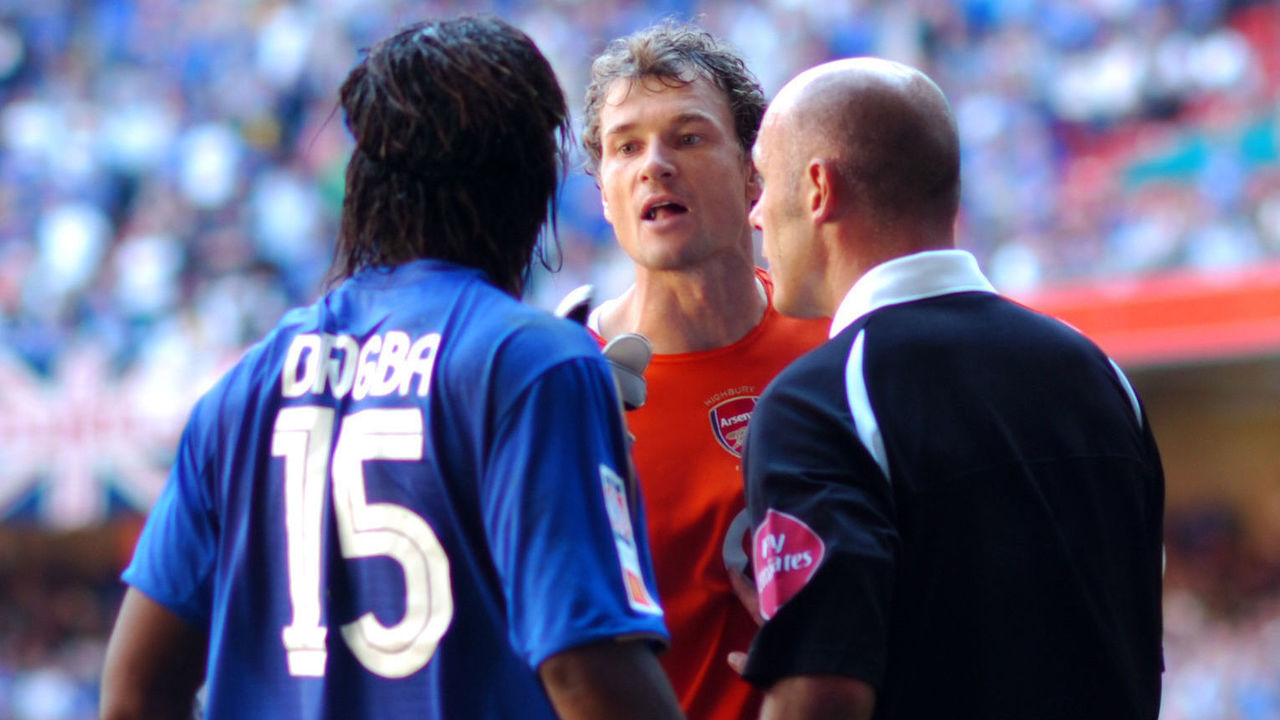 How would you describe playing for Arsene Wenger?
VM: I learned a lot at a young age. I was able to play Champions League games for him, I was able to make my debut in the Premier League. As much as I wanted to play more and more, I was grateful.
It's fantastic how he was training the talents into the way he wanted the team to play. He demands a lot when you're on the ball but at the same time is calm and cold - sometimes too cold, you can't read into him!
Why was the latter part of Wenger's reign more difficult?
VM: We went from such a beautiful stadium in Highbury to the Emirates - it was a big change. I remember when the stadium opened it was difficult to be successful straight away. Arsenal spent a lot of money on the stadium and didn't get the top players that they got later on. So you went from almost 20 years of winning: the Invincibles team to new generations, new talents, and it was probably more difficult to build a team going all the way to win trophies.
Did Wenger stay too long?
VM: I think he was in a good relationship with the board. He was delivering probably what the chairman and board wanted.
Sometimes you need to have respect for what somebody did. He made so many changes in the club and changed the culture in English football. He made history.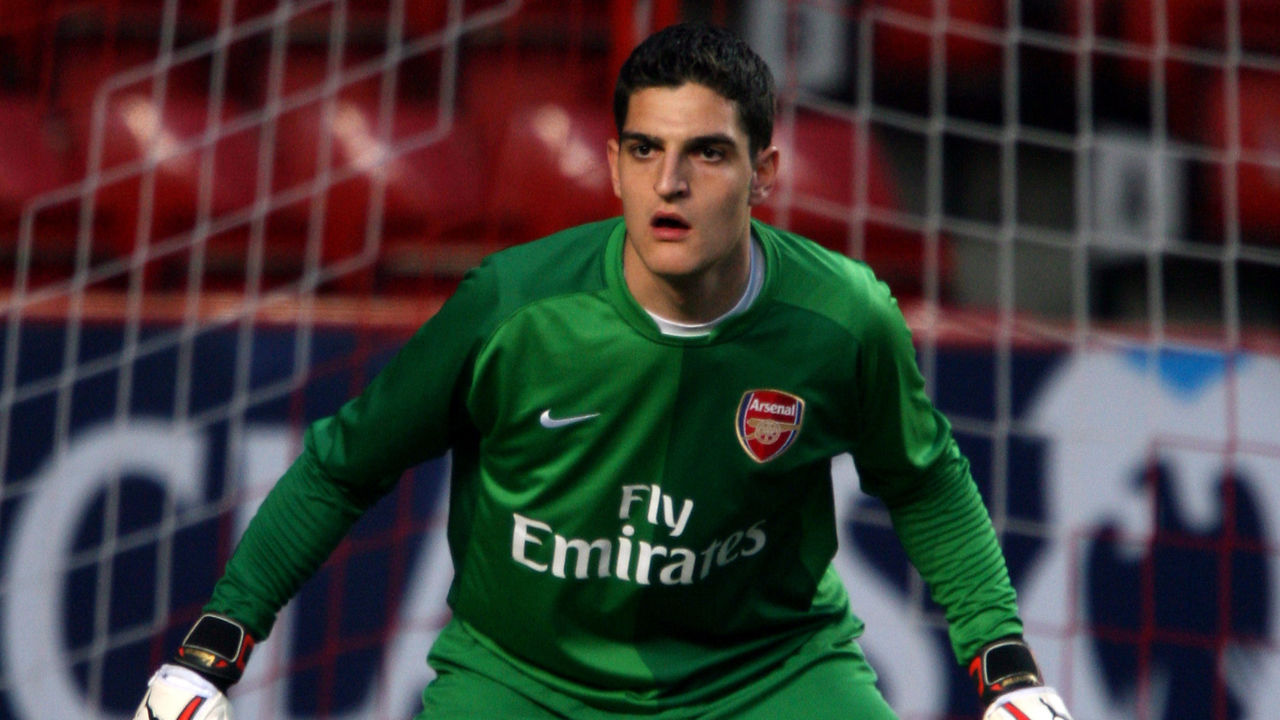 Your goalkeeping coach at Arsenal, Gerry Peyton, was criticized by Wojciech Szczesny and Lukasz Fabianski for his questionable match preparation and overall coaching. Was this fair?
VM: I always have time for Gerry and keep in touch with him. He was a tough, tough guy at the beginning with me. He changed my character when I came over. I had just lost my dad so he was really tough with me (like) a dad. I've only got good words for him.
I respect (Szczesny and Fabianski's) opinions, but at the same time I have to say you have to have respect for somebody who's been in the game longer than you. He's trying to do the best for your career, at the end of the day. Wojciech got many opportunities.
You left Sunderland just as the cameras were moving in to film critically-acclaimed Netflix series "Sunderland 'Til I Die," which ultimately documented their second-straight relegation into League One. Did you watch it?
VM: Yeah I did.
What did you think?
VM: Painful. I thought they could've done it before when we got some miracles: Premier League safety and the League Cup final.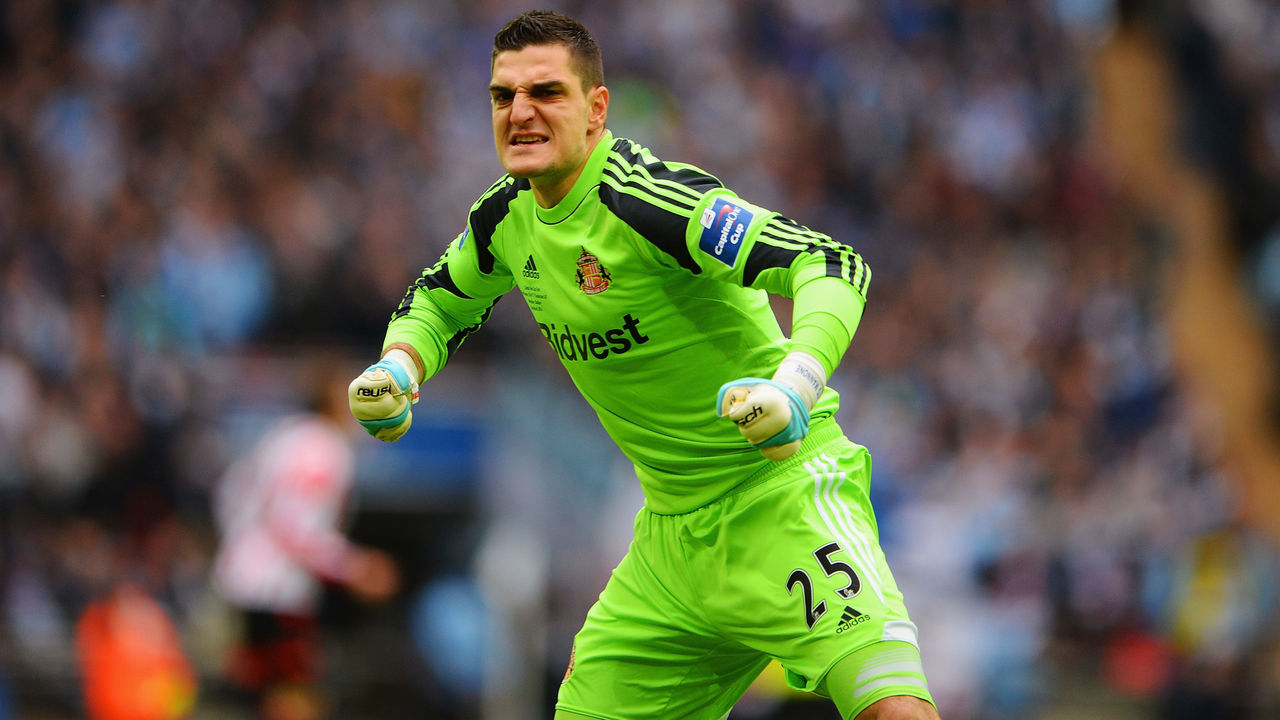 It's painful but at the same time you can see the beauty of this set of fans. They will always be in my heart. Sunderland is a wonderful place to play football. It's a great club that deserves more.
Unfortunately a few mistakes have been made on the way.
A puzzling part of the series was when chief executive Martin Bain was discussing transfer targets with his scouts. Completely unrealistic names like Zlatan Ibrahimovic were mentioned. Did Sunderland seem to have little planning behind their transfers when you were there?
VM: I heard many names during my time and I saw some of them too.
It was like that. But, at the same time, there were big misses when it came to signing (on-loan) players. After the year we had Sam Allardyce and just got safe we didn't sign players like Yann M'Vila. We didn't sign players like Marcos Alonso, and he ended up at Chelsea a year-and-a-half later for £28 million.
When you make these kinds of mistakes at some point you're going to pay for it. That's what you see on Netflix, I guess.
Did it hurt to train with Sunderland players who didn't care?
VM: It's painful but you need to carry on and do your best. I always did when I was there and I feel like the fans knew I always did my best to save the club, keep it in the Premier League, and at the highest level. Unfortunately, in football these things happen, you can't control somebody else's attitude on the training pitch as much as you want.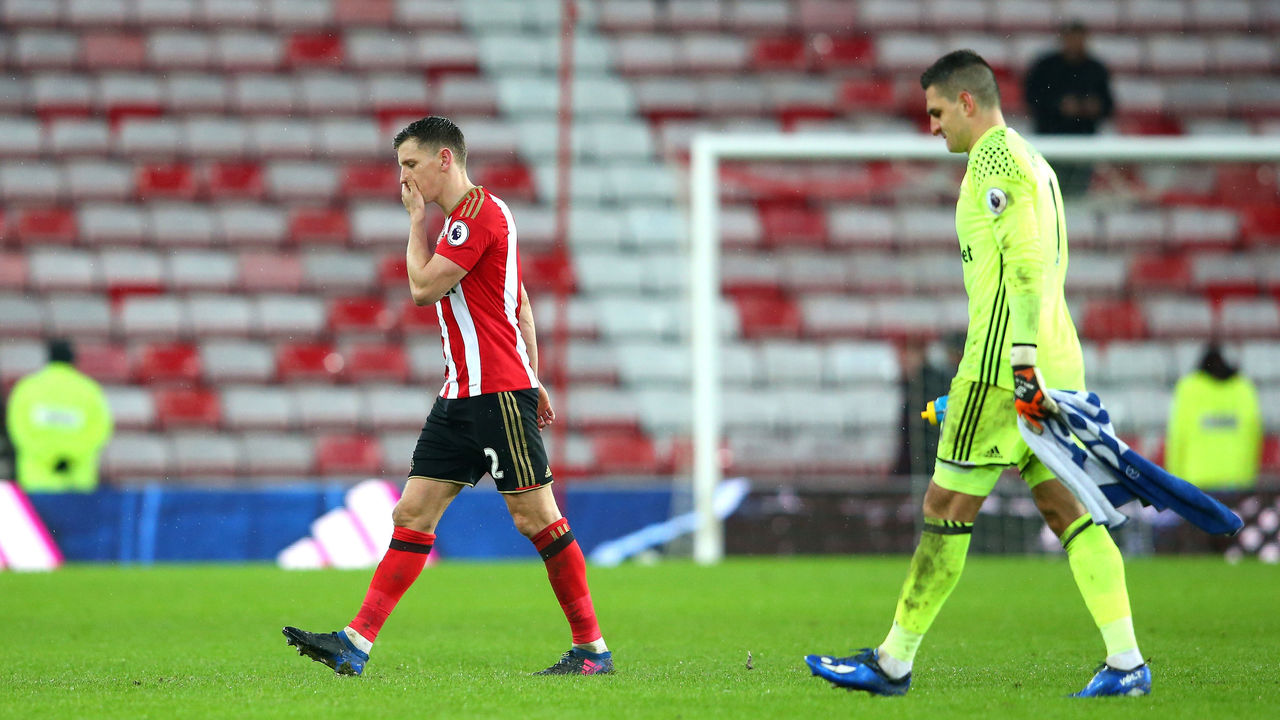 Every team has got these problems, I guess, (but) you just need to deal with them. Or, at least, the club and the manager need to deal with them.
Did you want to leave Sunderland in 2017?
VM: I did not want to leave. Martin Bain was thinking about the financial part and wanting to sell to save the club and get some other players in.
We spent years before fighting to be a Premier League club and had an amazing cup run. To hear somebody in charge say the target was to survive in the Championship ... it was not in line with what I wanted. I wanted the best for Sunderland and for myself.
Why were you frozen out at Reading near the start of the 2018-19 season?
VM: I got an injury to my ankle at the beginning of the season, and I've been frozen out since then. There has been a change of manager and a change of the board in the space of three months. They've made their own decisions. They told me I could leave. So, from No. 1 and playing every game to somebody telling you to leave. It's crazy. That's football: you learn to deal with it.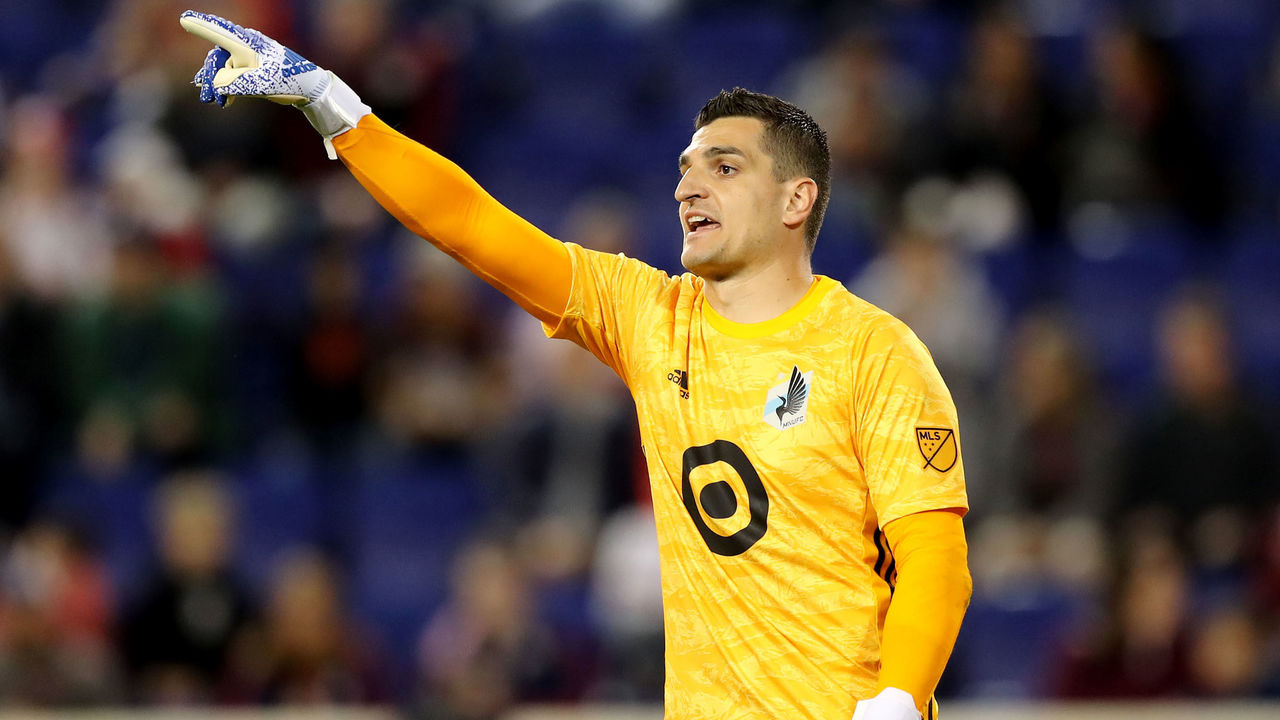 How did you learn of the opportunity in Minnesota?
VM: My agent told me there was something going on and they called me from Minnesota. They've been straightforward with me about the opportunity and about the project. It's a special year for the club opening the new stadium.
Before I decided to come over, I thought it was a club that had great potential and wants to grow. I think I made the right decision because everything I expected happened, and it's been fantastic to have a new stadium and be fighting to get more wins in the season.
I like to try something new every time and get to know new things. It's another moment of my career and I think it's a good one. I've been surprised of the standard, the stadiums, the fans - soccer is really growing here.
This interview has been edited and condensed.
Comments
✕
Vito Mannone Q&A: Sunderland pain, Jens Lehmann's tough love
  Got something to say? Leave a comment below!