HAMILTON, ONTARIO - While fans were filing out of Hamilton's blustery Tim Hortons Field on Saturday, Toronto FC and the Portland Timbers kicked off just over 65 kilometers away.
"It didn't even cross our minds, truthfully," commissioner David Clanachan told theScore of the timing of the Canadian Premier League's inaugural match between Forge FC and York9 FC.
Speculation was rife that the clash with Major League Soccer at BMO Field was a deliberate act of defiance by the CPL. Instead, if Clanachan is to be believed, it was a convenient accident.
So, rather than board a pricey train to downtown Toronto over the weekend, 17,611 soccer fans descended on an industrial wedge of Hamilton with few attractions aside from a reptile zoo in a strip mall. A hoard of journalists ditched their usual TFC beat to chase what was a more compelling story: Could this new league, with its exhaustive travel and inferior on-pitch quality to what many viewers are used to, actually survive? Is the CPL a viable alternative to MLS?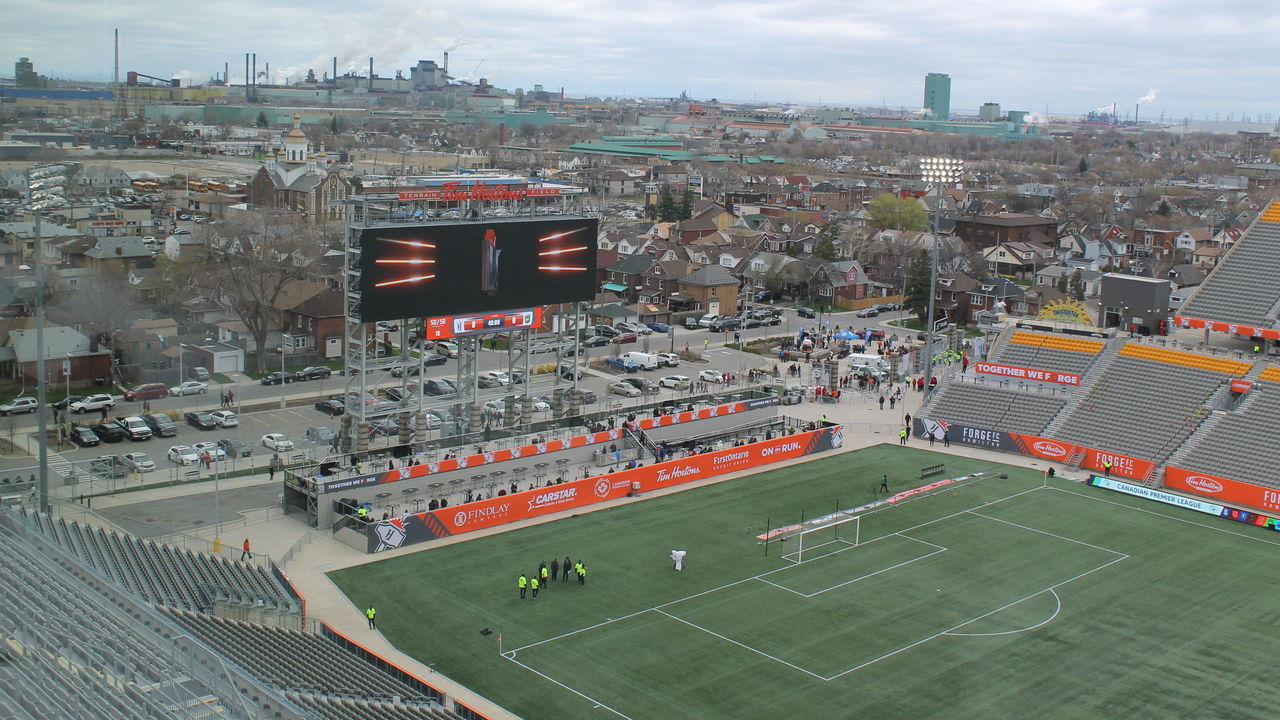 'They play in the American league'
Clanachan describes soccer as a "big fraternity," where league-to-league rivalries can be set aside for the benefit of the global game. The Bundesliga, Serie A, and La Liga all offered assistance and advice as Clanachan and his leadership team worked to construct the CPL.
Help from Major League Soccer wasn't as forthcoming, but Clanachan didn't seem too bothered about that.
"Obviously, I know Bill Manning. I know Joey Saputo and Bob Lenarduzzi," Clanachan said, noting powerful figures at the MLS franchises in Toronto, Montreal, and Vancouver, respectively. "These guys are great, right, but they play in the American league.
"We're not going to walk together. We've started talking more now but we've been focused on getting the league launched and doing it the way that we can get Canadians interested in what we're doing."
Until the beginning of the 2017 season, Canadians counted as international players on U.S.-based teams' rosters. Conversely, Americans were domestic players in Canadian teams. Given the few international spots available, those restrictions made the foreign-grade Canucks less appealing to clubs south of the border and therefore resulted in fewer opportunities in the professional game. Canadians felt like an afterthought.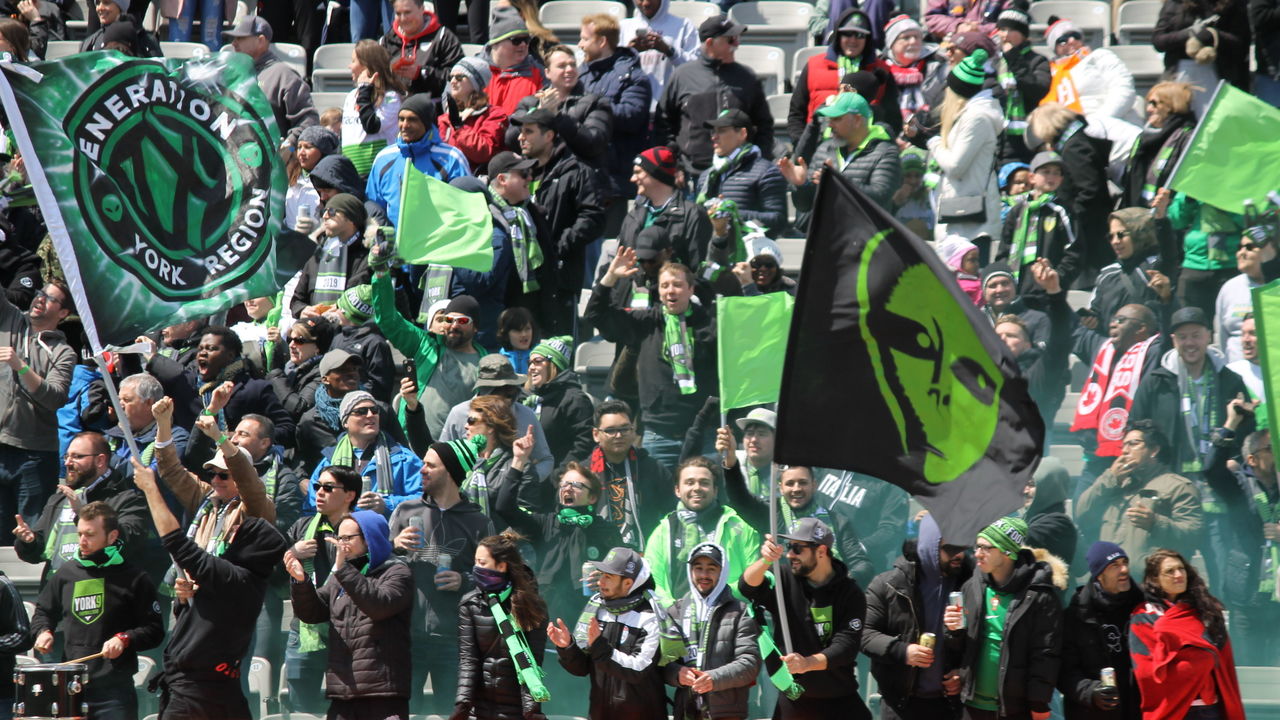 "There was a real feeling that the MLS does very little for Canadian soccer. It is the U.S. domestic league - that's the MLS with the three Canadian teams playing as invited guests," Cleve Dheensaw, a writer for the Times Colonist in Victoria, British Columbia, explained via phone.
"The CPL's relying a lot on pride within the grassroots soccer community to make their point."
The Canadian way
Large chunks of the CPL's rulebook are designed to give Canadians openings that aren't readily available in MLS.
Only seven foreigners are allowed in each squad while starting XIs must comprise of at least six Canadians. There can be no fewer than three domestic players aged under 21 in a team's squad, and those who meet that criteria must combine for 1,000 CPL minutes in a season.
"We're here to play our part and help develop the game and the players in this country. That's what we promised," Clanachan said, proudly noting that just under 70 percent of the league's players are Canadian.
"Made for Canadians, by Canadians" has been a prominent message during the CPL's implementation, but those values aren't instilled solely through marketing slogans and practiced sermons. Clanachan revealed even referees were briefed on the need for a free-flowing game that he believes best represents his country.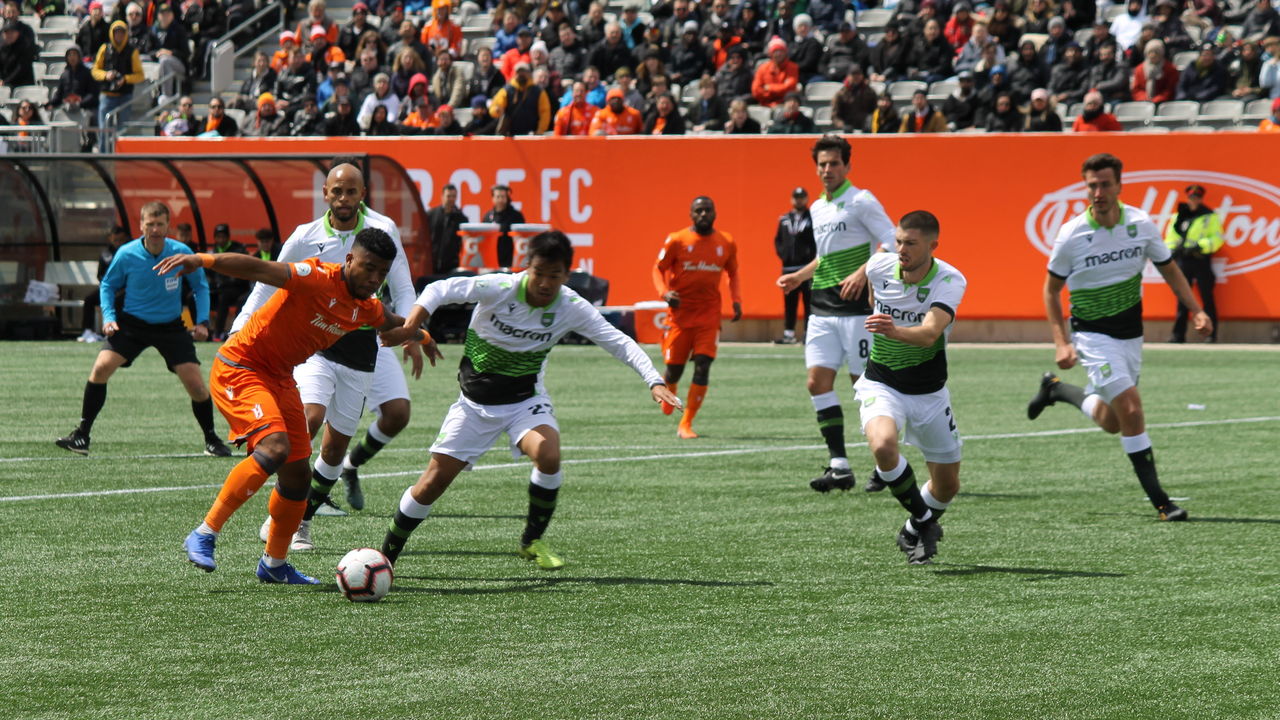 "I don't see a lot of guys diving and rolling around and simulation and everything," the commissioner noted during halftime at Tim Hortons Field. "They're playing a tough game - the way that you would expect Canadians to play sport."
Metal riffs
The CPL weekend also featured one of the toughest trips in world football. Dheensaw watched Pacific FC's 1-0 win over HFX Wanderers FC on Sunday, a scuffle the league has proudly and repeatedly declared the third-longest away trip in top-flight domestic football at 4,476 kilometers by plane. The fixture between the teams from Vancouver Island and Halifax, Nova Scotia is being framed as a unique selling point.
In the CPL's current structure, the two teams will lock horns five times over the spring and fall seasons. Flying in Canada isn't cheap, so that would partly explain Pacific's operating budget that Dheensaw believes will reach $5 million. "I don't see how that's going to be made," he said.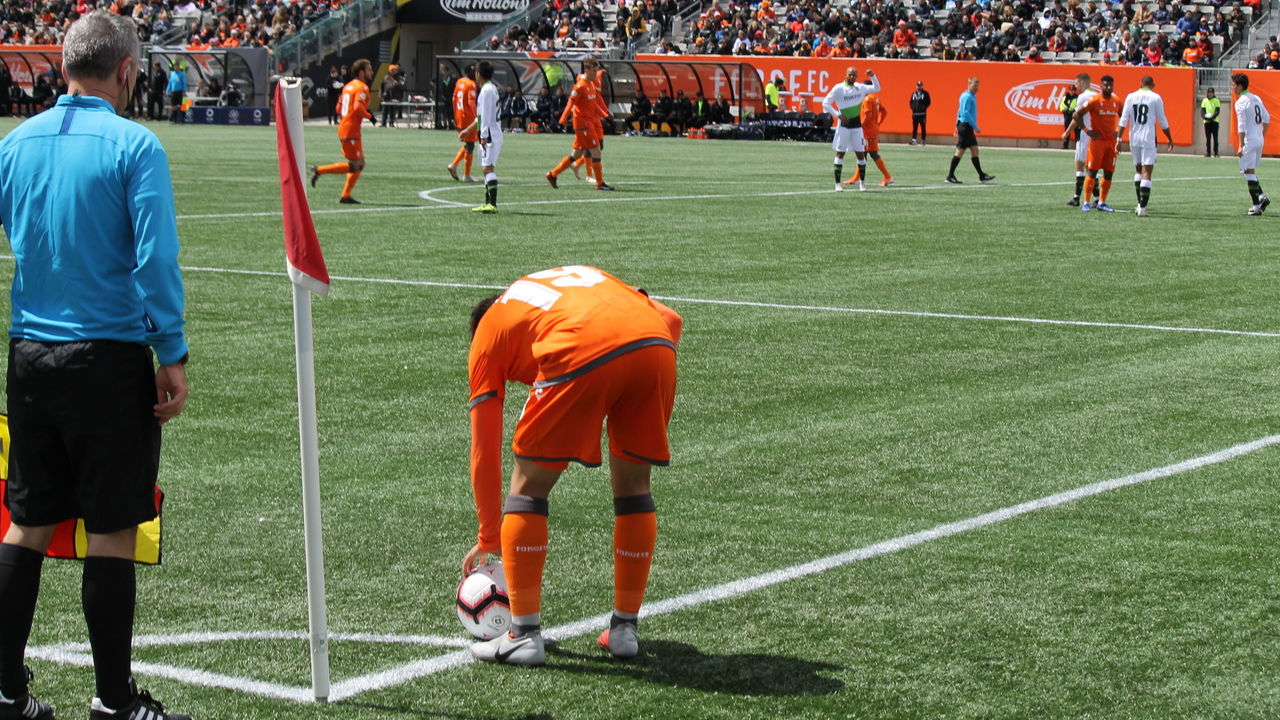 When probed on travel and other monetary concerns, Clanachan bit back: "The budgets are done. We know how the thing's going to work. We're not going to let that be a hindrance to us. It's part of trying to create the game in Canada."
Clananchan claims that seeking areas with little competition in terms of professional sports wasn't deliberate, but the teams appear to be strategically placed. Hamilton's team doesn't vie with any other prominent professional sports teams until the Canadian Football League's Tiger-Cats kick off in June. Soccer enthusiasts based on Vancouver Island can now watch nearby CPL rather than endure a burdensome ferry ride to visit the Whitecaps. Valour FC only rival the Blue Bombers (CFL) and Goldeyes, local baseball minnows, for drawing attendances in Winnipeg.
"This game is built from the grassroots. It's built in communities and cities and regions where people want to follow sport," Clanachan declared.
"Look at Halifax, Halifax is sold out for next week: almost 7,000 people in their stadium, almost 60 percent of their seats are season tickets or corporates. Going to watch a game there is going to be phenomenal.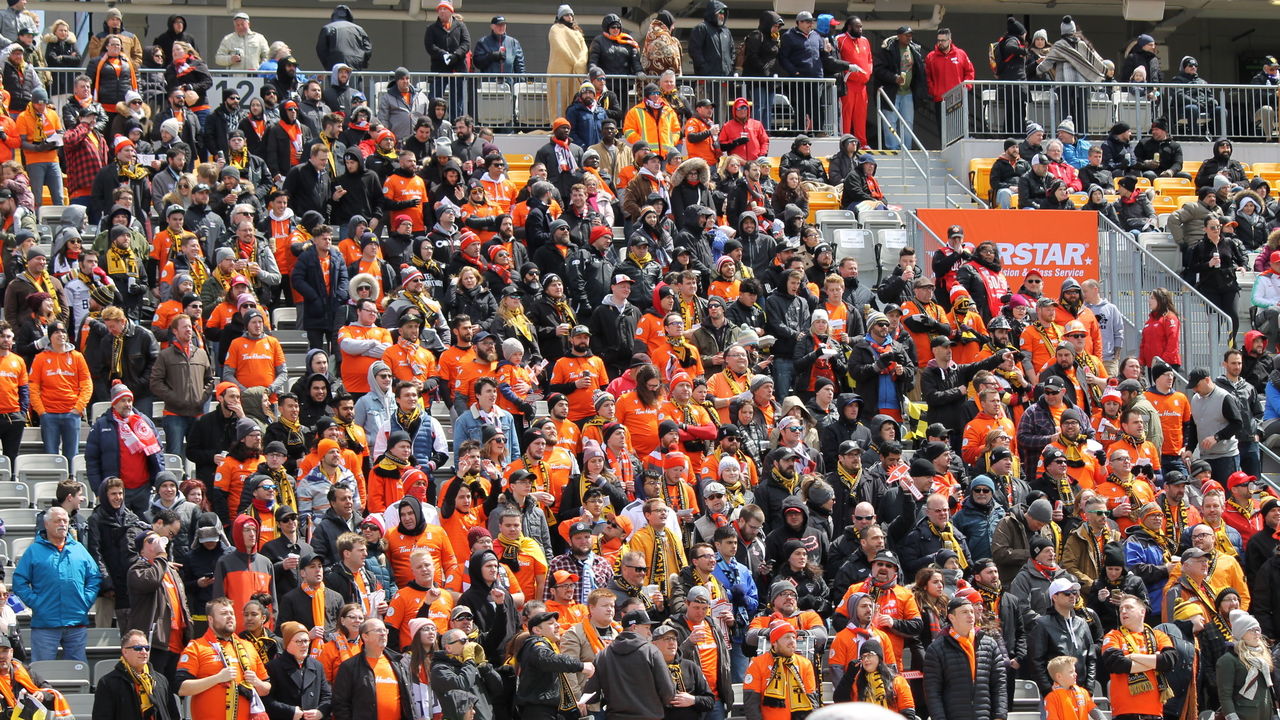 "That tells you that there are parts of the country that want professional sports and they want to feel a good game. They want to be part of it."
Clanachan is aiming to expand to 10 teams by 2020, 14 teams by 2024, and 16 teams by 2026. He is not alone in thinking this can succeed. In the wake of Saturday's 1-1 draw between Forge and York9, a Tiger-Cats season-ticket holder and self-proclaimed huge soccer fan admitted his disappointment in the turnout when most seats were given away for nothing.
But he believed. As he made his way out of the parking lot, he urged patience for the CPL through his open window and a thick wall of riffs from local metal band Monster Truck.
"Trust the process," he bellowed.