The Canadian football landscape has changed at a rapid clip.
Once a regional afterthought, Canada has emerged as a hotbed of talent, breeding prized players like Alphonso Davies, Ballou Tabla, and Liam Millar before the budding stars decided to cut their teeth with some of Europe's most storied sides.
Such opportunities weren't always readily available. Few would know better than seasoned Canadian international Tosaint Ricketts.
Born and raised in Edmonton, the 31-year-old striker had nary the options his younger compatriots had when seeking footballing progression. The lengths - literally - to which Ricketts has gone to seek first-team opportunities have defined his career.
"Growing up, I didn't know the route I was supposed to take," Ricketts told theScore. "I didn't know that you could go to Europe, or that these things were even possible."
Unlike Davies, Tabla, and Millar - who were recruited as teenagers by Bayern Munich, Barcelona, and Liverpool, respectively - Ricketts has taken the scenic route through the football world. His unique career path includes stops in the United States, Finland, Norway, Romania, Turkey, Israel, Canada, and now, the Lithuanian top flight, where he's banging in goals with FK Suduva.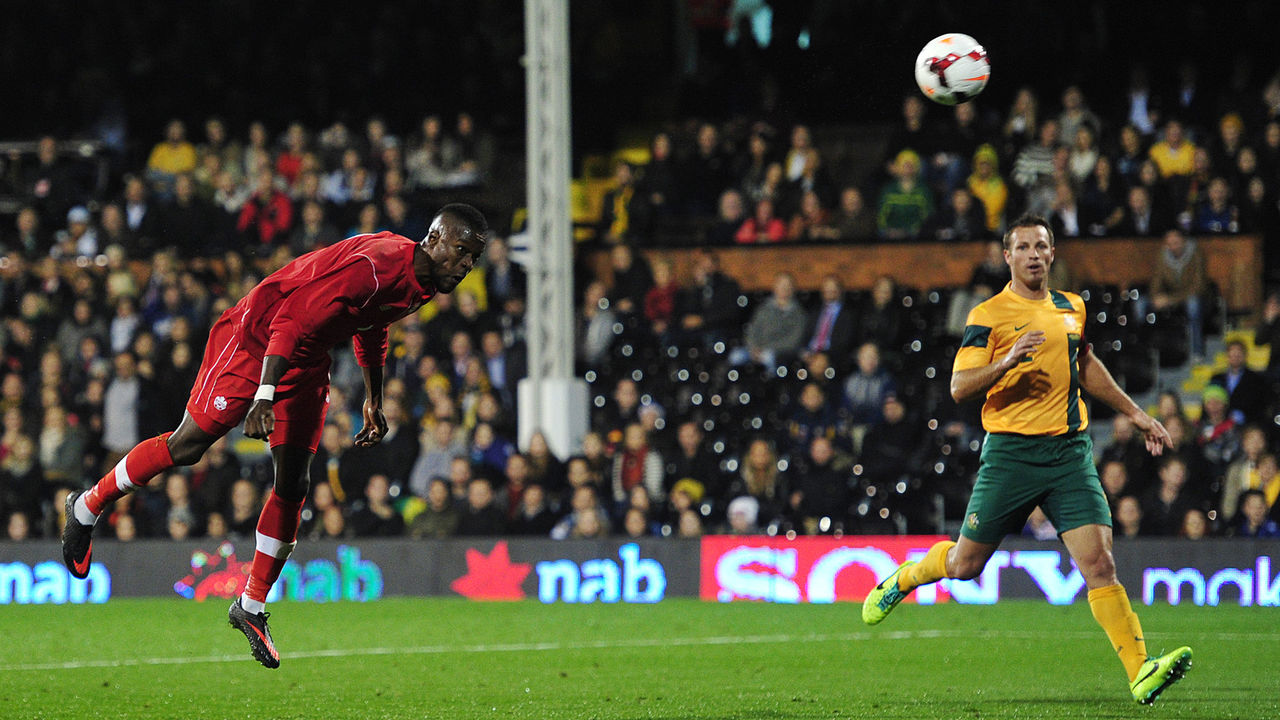 Those eclectic spells have also helped shape plans for a post-playing career.
"In my experiences of traveling around the world, seeing these academies and witnessing what works, I think I have an obligation and a duty to share that with the next generation," he said.
Experiencing life at nine clubs across seven countries over the past decade will certainly provide an abundance of wisdom to share.
Getting his start
Without the guidance now readily available to Canada's rising stars, a young Ricketts initially opted for a path familiar to many with older siblings: he followed his brother's lead. The soft-spoken forward said he decided to enroll into university after watching his brother, Kirk, earn a soccer scholarship to the University of Memphis.
While at the University of Wisconsin-Green Bay, Ricketts was summoned to the Canadian Under-20 side, and from there, the pacey attacker was exposed to the possibilities of playing abroad. He hired an agent, went on multiple trials, and eventually signed professional terms with Finnish side MyPa.
Southeastern Finland opened the door to the rest of the continent. While playing for MyPa, Ricketts scored three goals against Romanian outfit Politehnica Timisoara in the Europa League that would prove to be both a launching pad for bigger things and a harbinger of imminent obstacles.
"It was a huge step in terms of league strength," Ricketts said of the eventual switch to Poli Timisoara.
It's also where he started encountering hardships; "some unfortunate events," as he described them.
Challenges on and off the pitch
Racism, which that continues to mar the sport, reared its ugly head.
"It happened to me a few times in Romania," Ricketts said of racial abuse. "It's a reality in some of these countries and their football cultures."
As such, the 59-time capped international is quick to champion black footballers who have been open about their experiences with heinous fans in recent times.
"The more players speak up about it, and the more these experiences like what happened to Danny Rose and Raheem Sterling become public, the more people will understand that things are unacceptable."
Off the pitch, Ricketts also had a maiden brush with clubs not fulfilling contractual promises during his stint with the now-defunct Romanian team.
"I had to leave Politehnica because of unpaid wages, and not only that, but they withheld my transfer certificate and basically held me hostage as a player," he said.
Politehnica were relegated, their finances collapsed and Ricketts was trapped in footballing limbo for seven months as the club refused to release him from his terms. Eventually, they conceded and the Canadian moved on.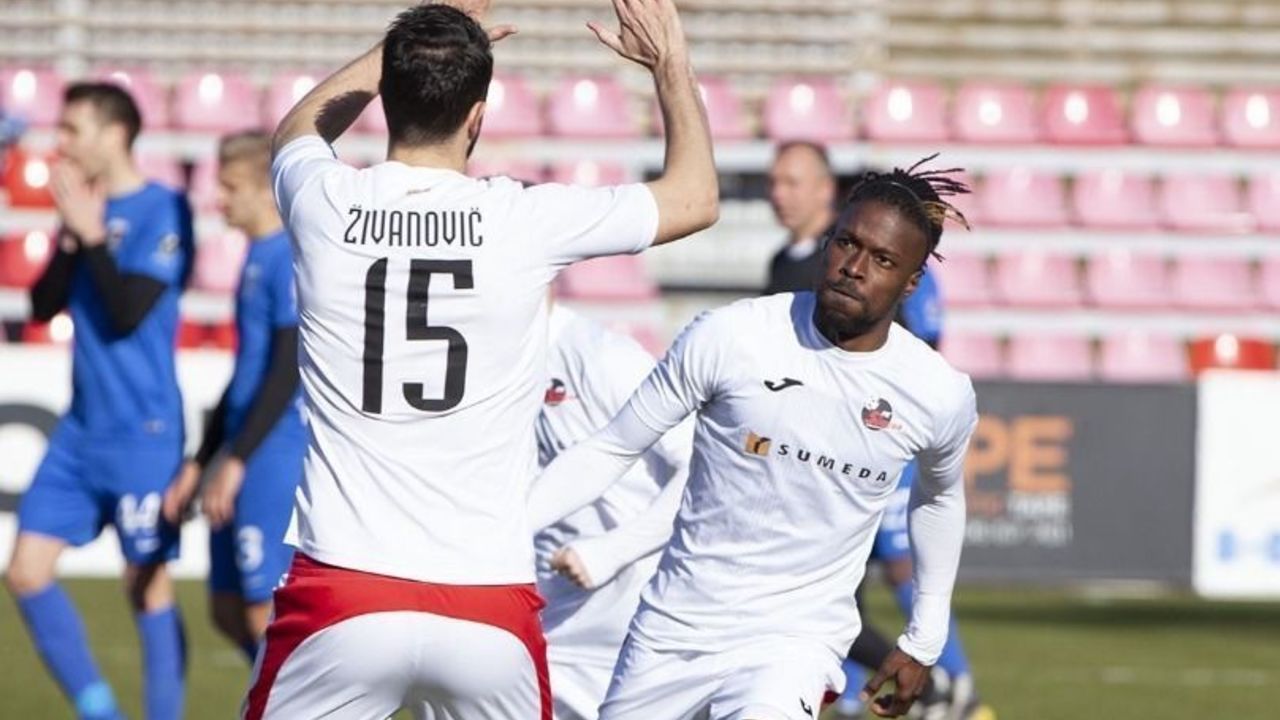 "These kinds of things made my skin a bit tougher," he said of his time in Romania.
Ricketts then made two stops in Norway with Valerenga and Sandnes Ulf before moving to the western extremities of Anatolia, where he enlisted with Bucaspor in 2013.
After his short-lived Turkish sojourn at Bucaspor, Ricketts would again encounter stumbling blocks beyond his control with Israeli top-tier outfit Hapoel Haifa. After a bright start, a new manager intent on using the full quota of foreign players was faced with a shortage of full-backs and an abundance of forwards from abroad.
Introducing Tosaint Ricketts: right-back extraordinaire.
"We played against Maccabi Tel Aviv, who were in first place at the time. We won the match 2-0, and I was named Man of the Match on the new manager's debut, and from there on he saw me as a right-back, and I played there for the rest of the season," he said.
Adaptability got him through the campaign, but being morphed into a defender isn't exactly what he had in mind.
Ricketts would make 30 appearances in Israel before returning to Turkey with Boluspor, a spell that ended with yet another unwanted outcome: the club's refusal to release his transfer certificate.
"It wasn't all for bad. I learned a lot and grew a lot as a person and I don't think there are many situations or many obstacles I can't overcome. I feel like I can make it anywhere in the world," he stated proudly.
Imparting the wisdom he's gained from those situations is of the utmost importance to Ricketts nowadays. Young Canadian players, and, crucially, their families, need to be aware of these potential challenges.
"Not only teach the kids, but the parents. A lot of the parents don't know exactly what path their kids should take," Ricketts offered. "They don't know what environments are good."
Who better to teach them than someone who has run the football gamut?
A return home
More than 20 years after leaving his homeland to pursue a footballing dream, Ricketts' career came full circle.
"Being a Canadian kid I could only dream of playing in Canada, and not only playing in Canada but having the kind of season we did in 2017," Ricketts says of Toronto FC's record-smashing, MLS Cup-winning campaign.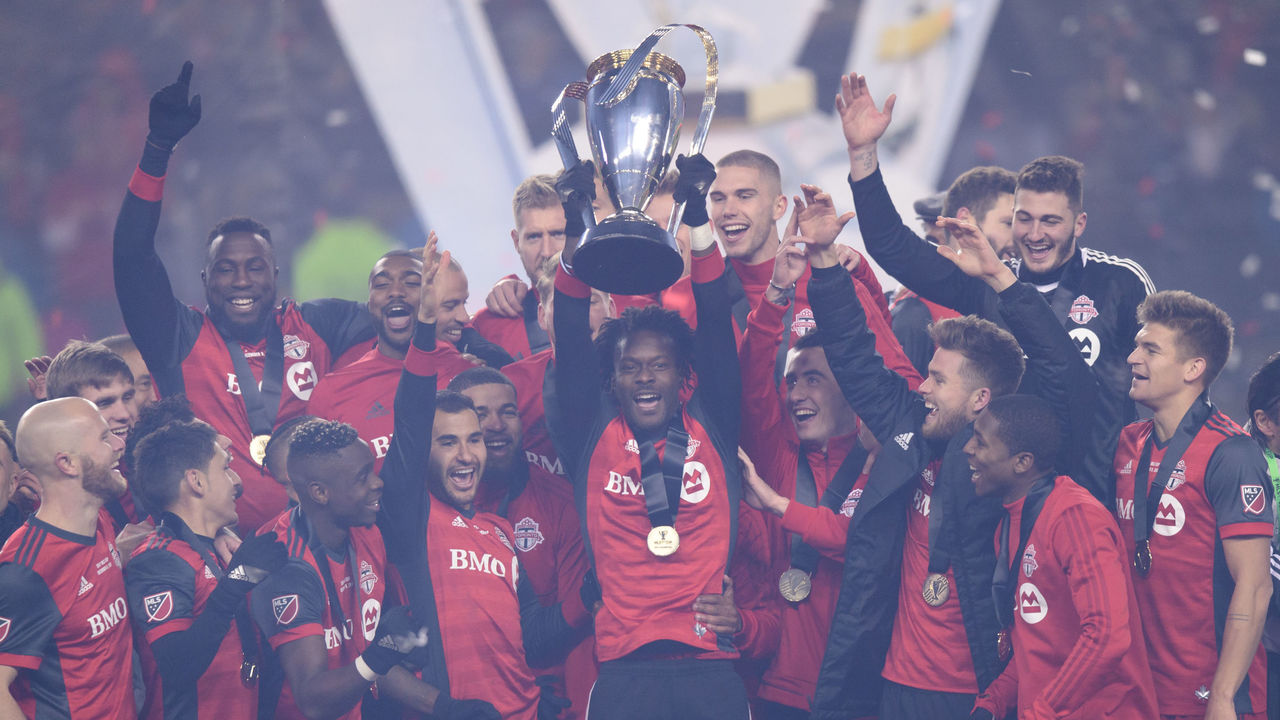 "Coming from a situation at Boluspor where I was at an all-time low in my career in terms of mentality and in terms of how I felt - and my situation in terms of fighting for wages - Toronto FC welcomed me and were patient with me and helped get my transfer certificate from Boluspor. I am forever grateful to Toronto FC because of those things," he said.
"It was literally a dream come true coming back home to play in front of my friends and family."
Eventually, minutes began to dry up. The role of super-sub left something to be desired, and he says sitting on the bench as his contract wound down became "taxing."
His two-and-a-half years in Toronto was his longest spell at any one club. It ended in 2018, and Ricketts was on the move once again.
A guiding light
Now a world away, playing in the top flight of Lithuanian football with Suduva, Ricketts has found an environment where he can thrive.
The two-time reigning league champions currently sit second in A Lyga after seven matches, one point adrift of capital city side FK Zalgiris. Ricketts has been an instant success and a big reason for Suduva's current form. His five league goals are joint-second best in the division and account for nearly 40 percent of his team's tallies, and he's twice earned Team of the Week honors. He also scored to cement Suduva's Lithuanian Supercup victory over Zalgiris.
"It's been a good experience for me to be scoring and playing well," he boasted. "The manager has a lot of faith in me, and my teammates have a lot of faith in me."
Fulfilling as his on-pitch success is, Ricketts is already eyeing his post-playing career. He turns 32 later this year, after all.
The veteran is juggling his football in Lithuania with finishing his business degree. Coaching badges are also on the ledger as he considers a future either as a manager or in an administrative role. He's also launched an academy in Edmonton, and for a player whose opportunities were limited as a youngster, Ricketts is putting an emphasis on giving others the instruction he wasn't afforded.
Canadian youth, he says, have long been talented. Access to insightful counsel has been lacking. It's time to correct that.
"With Alphonso and Ballou, they have that natural ability that a lot of Canadian kids have, but when paired with training and a bit of guidance, they soar through the ceiling," Ricketts noted.
"I think if more players answered this call, it's only going to benefit the future of Canadian soccer. I'm going to take that upon myself to make sure I leave the game better than when I came into it."