Warning: Story contains coarse language
COLUMBUS - Before Alex Crognale scored his first professional goal in last Saturday's stirring 3-3 comeback draw with Toronto FC, his mother, Karen, hosted a tailgate boasting an appetizing spread featuring deviled eggs, meatballs, and cupcakes.
Karen's delicacies are stationed away from where other Columbus Crew supporters tend to congregate, but it's not because her clan is antisocial. They originally gathered around the wheelchair parking zone for Wil Trapp's grandfather, and Zack Steffen's family are also regulars in this area. It's also conveniently located on many fans' strolls to the stadium, and Karen's prime spot ensures that plenty of supporters stop by for a chat.
"I messaged friends specifically just to say I had cupcakes," she told theScore.
Crognale is part of a Crew-mad community that drifts and socializes between tailgating parties prior to kick-off. The close-knit group has bred lasting friendships and marriages - and, after nearly a quarter-century of professional soccer, is introducing a fresh generation of supporters to the club.
But all of it might be on the verge of disappearing for good.
Crew owner Anthony Precourt is seeking to scoop up Major League Soccer's first team and drop it over 1,000 miles away in Austin, Texas. Precourt's objective contradicts the supposed community values broadcasted under Major League Soccer commissioner Don Garber but, most critically, it would wrest away an integral part of many lives.
Some Columbus fans prefer not to talk about it, hoping that a resolution is made that allows the franchise to stay in town. Others, however, have decided to fight back.
'An ad campaign for empathy'
After initially wallowing with fellow fans down a local bar, Morgan Hughes rallied to form Save the Crew - a collective which, at its core, has 15 to 18 members committing at least 17 hours and often much more to the cause each week. They consider themselves the "shadow front office" and detailed to Garber in April what Save the Crew has done since news broke of Precourt's relocation vision on October 16, 2017.
The open letter included this passage:
We have sponsored charity events. We have advertised for our team in the place of a perceived lack of self-promotion. We have donated game tickets to local nonprofits that support refugee children. We've met with elected officials. We've held weekly meetings to discuss strategy and direction. We have recruited over 300 local and national business allies to support our cause, including both statements of support and strong financial investment in our efforts. We strategically built a powerful, international, volunteer-driven, grassroots movement to help the team we love.
Mark Vuchenich, who handles messaging and creative strategy for the group, succinctly described the whole operation as "an ad campaign for empathy."
Amid an uncertain future, Save the Crew has tightened bonds between supporters of the club, and between the club and the city.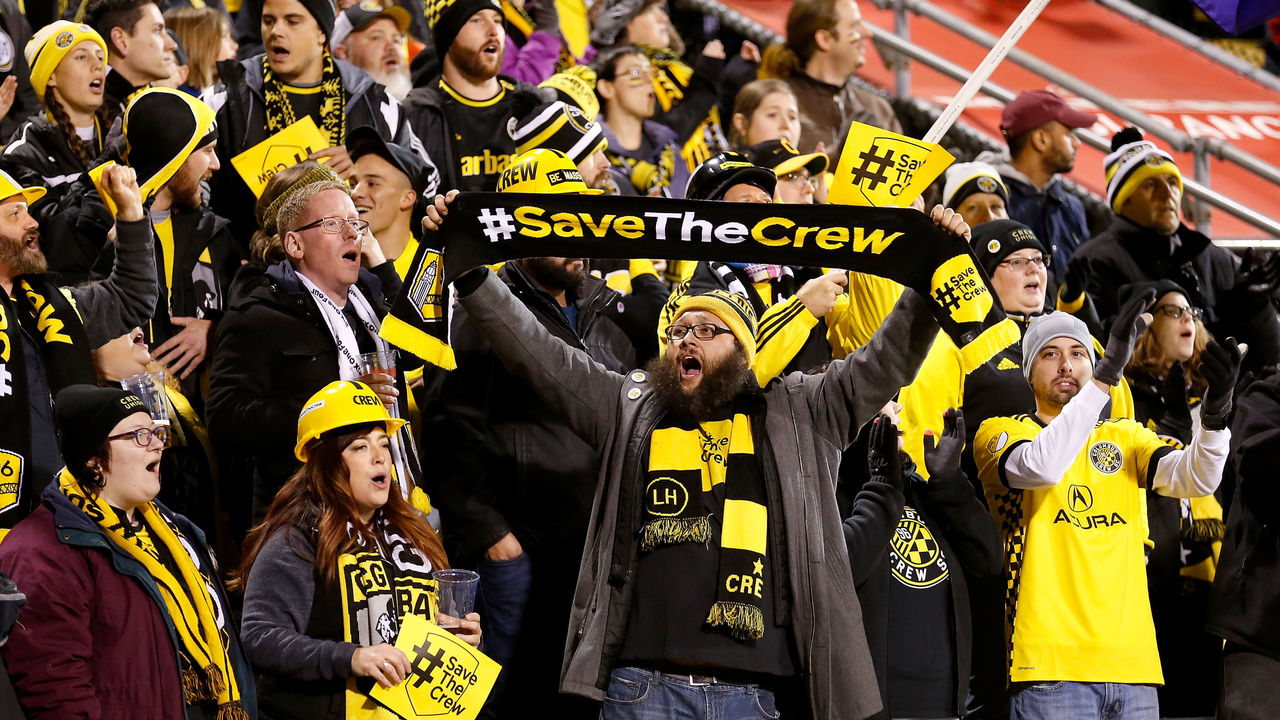 (Photo courtesy: Getty Images)
"One of the important ways to frame the attendance in Columbus - this season, especially - is that we are actively trying to be dismantled as a team, as a community," John Zidar, a creative brain and key driving force of Save the Crew, described. "And yet, 11 to 12,000 people are still going to come out to the game to watch this team, to give money to this owner who has literally said he doesn't give a fuck about us. He wants nothing to do with us."
Stabbed in the back
In recent years, the league has prided itself on promoting franchises as being synonymous with their location; the MLS logo even includes a star to represent community spirit.
Precourt appeared to have bought in. The California native's first foray into sports ownership began in 2013, and the Crew soon adopted the catchphrase: "Club and city. Together as one." The kits and badge had a distinct Columbus identity; he even appeared at bars and purchased pints for supporters. And the team was performing well, winning the Eastern Conference title in 2015.
But alarm bells should have been ringing from the start. The $68 million he spent to acquire the Crew was well over market value and, despite admitting he hadn't spent "a lot of time" in Columbus, he stressed it was important to keep the franchise in the city.
Those who remained skeptical during the fan-appeasing marketing strategy and continued sporting competitiveness were sadly vindicated when Precourt announced his intention to move the Crew to Austin.
It was revealed that a clause in Precourt's 2013 agreement with MLS allows him to relocate the franchise to Texas. The small print explained why Garber had repeatedly name-dropped Austin as a potential expansion franchise when the city had never applied for one. Dave Greeley, Precourt's right-hand man, was nowhere to be seen in Columbus but was suddenly visible in Austin.
It seemed convenient that Greeley was now vying for space in the United States' largest city without a professional sports club. He was reported to have been frustrated when he was feeding on scraps as president of the Chicago Fire in the franchise-rich Windy City.
Back in Columbus, Mapfre Stadium has an increasingly neglected feel, but Precourt is choosing to splash cash on a plush venue in north Austin.
(Courtesy: mls2atx.com)
"They adhered themselves to this community and then stabbed them in the back," Sean Kelly, who made the documentary 'Save the Crew: The Fans vs. The System,' told theScore. "And you look at the money that they're spending in Austin as well and you think, 'son of a bitch, he was playing poverty all the time here and you had the money in your pocket the whole time.'"
The timing of Precourt's public love affair with Austin had a significant impact on two other markets outside Columbus. FC Cincinnati was emerging as a new bustling hub of Ohioan soccer and was awarded an MLS spot in late May, while the hopes of Austin's blue-collar, Texan acquaintance San Antonio getting an expansion franchise have almost faded entirely.
'Double-dealing and duplicity'
San Antonio's soccer team, purchased by the operator of NBA's San Antonio Spurs in 2016, apparently fulfilled various requirements detailed by Garber and his staff to try and rise from USL and into MLS. One of those preparations was the building of $18-million Toyota Field.
"While all those conversations were going on, MLS was, as we now know, doing surveys in Austin, had already signed a deal with Anthony Precourt - a deal that gave him permission to move to Austin specifically," Roy Bragg, a sports columnist for the San Antonio Express-News, explained.
"They were studying the market, MLS and/or Precourt were hiring a lobbyist to work with the Austin city council and the Austin city staff to kind of smooth the way for a move from Columbus to Austin. So when the news broke that this was going to happen there was a great deal of anger that it was happening but, then as these other details came out about this double-dealing and duplicity by MLS, the anger turned really bitter and it was not (because) you're picking Austin it's that you lied to us the whole time."
Major League Soccer didn't respond to theScore's request for comment.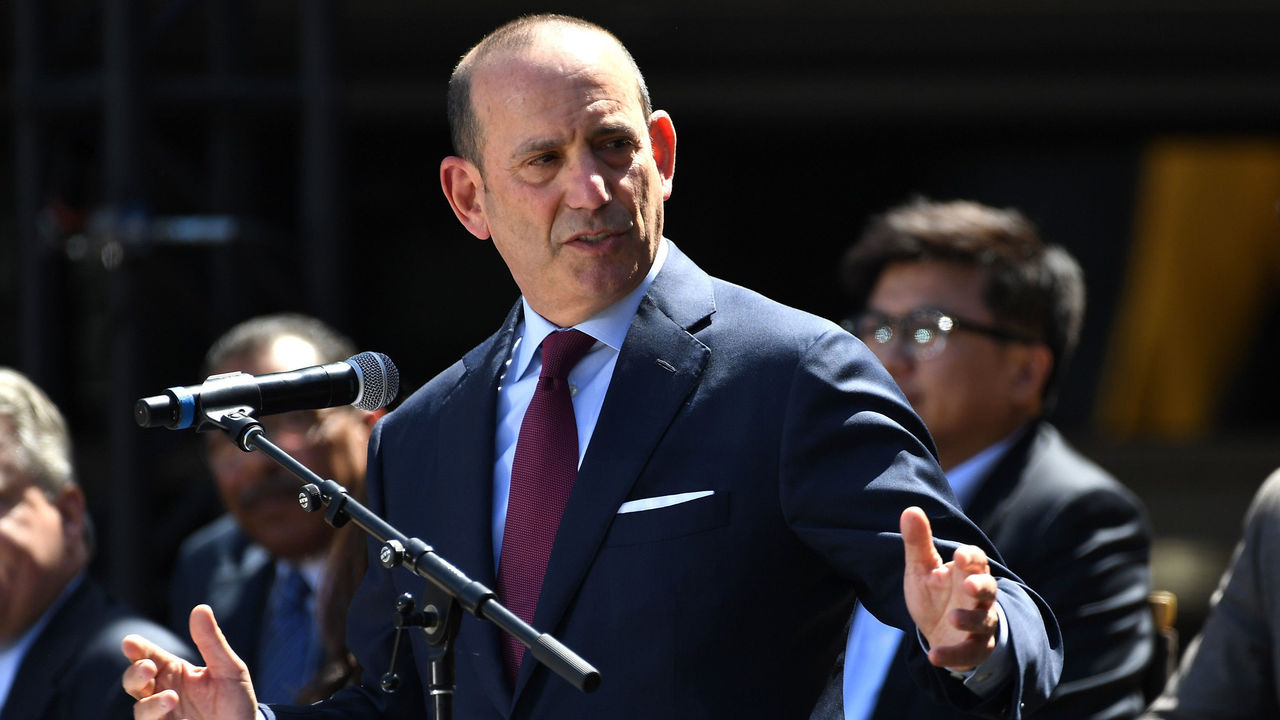 (Photo courtesy: Getty Images)
The treatment of San Antonio and Columbus could detract some of MLS' more sensitive viewers, but it's Garber's dealings behind the scenes that impacts every follower and threatens to severely impact the league's appeal.
The NFL has earned the right to relocate franchises because it is the superior product. Americans won't turn to Canadian football when the Oakland Raiders shift to Las Vegas. MLS viewers, meanwhile, can simply watch a higher-quality product on television, and satisfy their fix for being at professional-standard matches in the money-spinning International Champions Cup showcases each summer.
This year's event will see the likes of Real Madrid, Barcelona, Bayern Munich, and each of the Premier League's top six descend on the States.
Without the community values purportedly championed by MLS, Kelly - who hopes to release a sequel to his documentary, 'The Battle for Columbus,' in mid-July - will be turned off by a product which is simply a "marriage of convenience." Garber is flirting with sacrificing MLS' authenticity.
"MLS has to be the real football because it's never going to lay a finger on La Liga and the Premier League," Kelly observed. "At the moment they're playing big boy NFL politics and they haven't earned the right to do that yet."
A mockery of MLS' community focus
The Ohio attorney general and the city of Columbus submitted a lawsuit in March stating the team must be given sufficient notice of relocation plans and a local consortium must be given "reasonable opportunity to buy" the club. MLS and Precourt are fighting back, but Columbus appears to have reasonable grounds due to tax dollars that have been used to fund the club.
For now, Crew supporters are using their time to prove the club is an appetizing prospect for an investor, and to try to expose faults and shadiness in Precourt's Austin project to force him to retreat and sell.
Alex Fischer, the president and CEO of the Columbus Partnership ("a civic organization of Columbus, Ohio's top business leaders," as explained on the website), is an important aide dedicated to bringing further investment and thereby improving the city. His stance on finding a buyer for the Crew is positive, but you could forgive others for losing faith as Precourt, Greeley, and Garber seem to have their heads turned by a place that is, quite frankly, sexier than Columbus.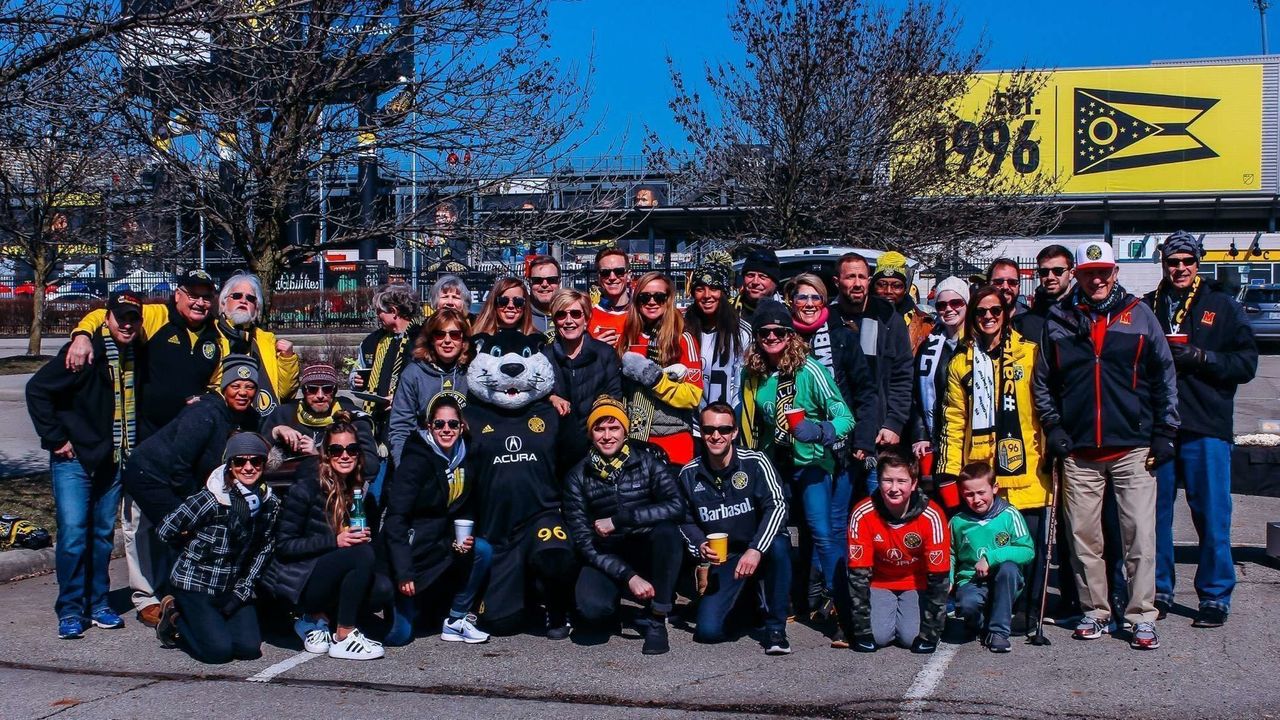 (Photo courtesy: Bill McDonough)
This move would force upheaval or even redundancy on staff - both on and off the pitch - while allowing a city to sneak ahead of others that actually applied for an expansion franchise (and running the risk of provoking similar MLS relocations) and making a mockery of the community ties that have underpinned recent years of Garber's spiel.
Related - True colors: Crew's Josh Williams does 'not want the team to go anywhere'
Aspects of MLS that have appealed to soccer fans could begin to fray, while the neighborly atmosphere featuring cupcakes and Crognales outside Mapfre Stadium would be torn apart.
"It would be a huge void not having them here," Karen Crognale said. "If the Crew leave, Alex obviously would find another team and we would probably just be doing a lot more traveling.
"It's been an amazing family experience that we can now get together so often on weekends and have tailgates. It's really been a surprising connection that my family - brothers and sisters, nieces and nephews - have experienced so, given that could be gone, (it) would be heartbreaking. Heartbreaking."