1-on-1 with Brek Shea: I like Whitecaps 'a lot better' than Orlando City
It was late at night when Brek Shea first heard the news. After returning from England to join Orlando City, battling injuries and adapting to life at left full-back, Shea was suddenly traded to the Vancouver Whitecaps. The 6-foot-3 winger took some time to talk about that surprise move, and life in his new home, in the latest installment of theScore 1-on-1.
Finding a 'better' fit
One has to wonder what might have been if Shea could have kept healthy at the turn of the decade; coming off a blistering 2011 season with FC Dallas, Shea had a tough time staying fit in 2012, but still managed to make the switch to Premier League outfit Stoke City. Life in England proved a tumultuous affair, however, and Shea returned to Major League Soccer in 2015 with Orlando.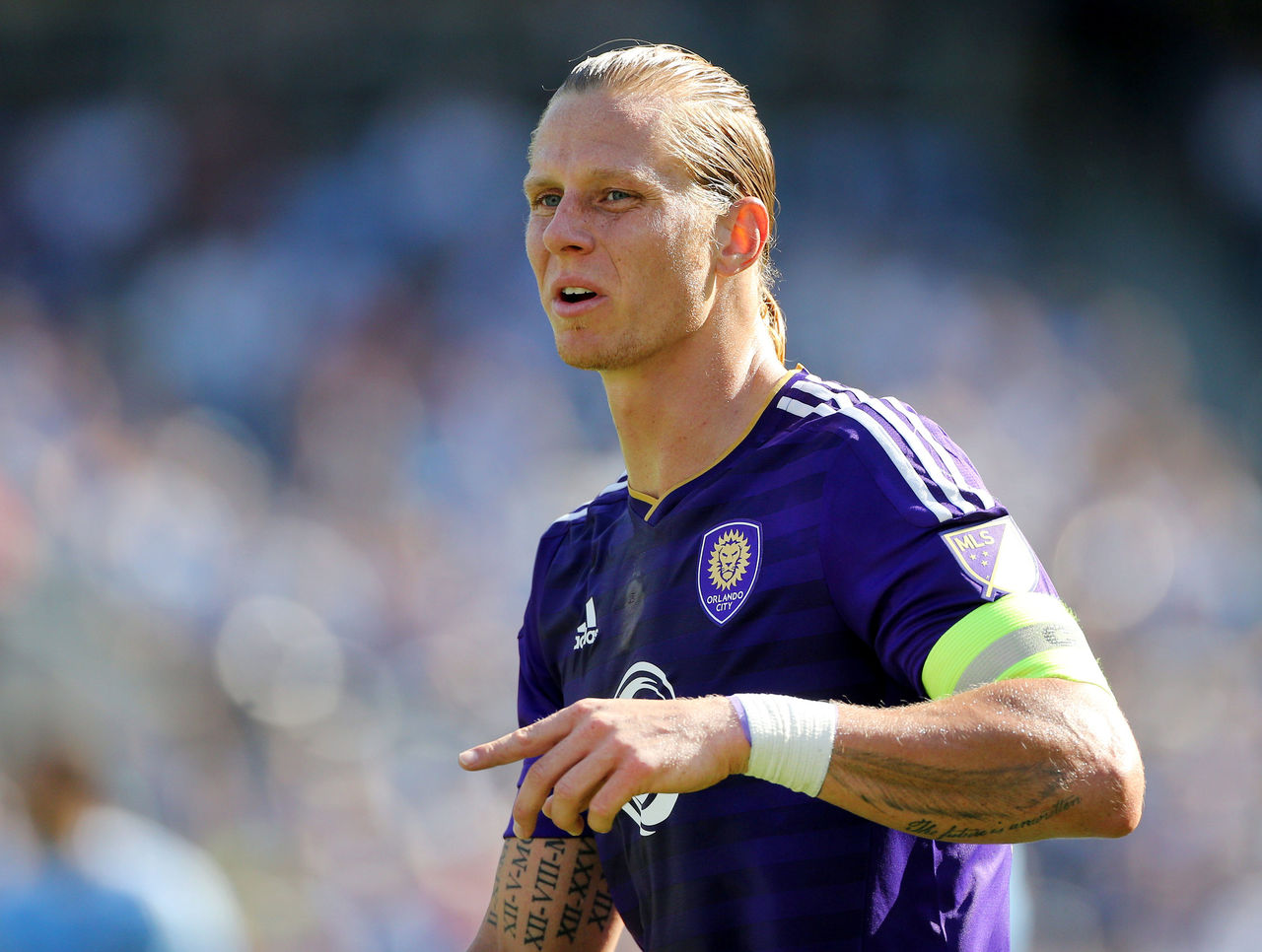 But, after making 46 appearances and scoring three goals in two seasons in Florida, Shea's time with the Lions ended before the 2017 season kicked off.
"We had just had a scrimmage - the last preseason scrimmage with the team before the season," Shea told theScore, when asked about the details of his trade. "The coaching staff told me what happened, and I was pretty upset. I wasn't expecting it at all. So it was kind of a shock to me. I really was settled in Florida. I enjoyed my life there, and my family.
"But now that I've moved here, I really like this team. I like this team a lot better than Orlando's team. The people are great, the staff is great, and it's been a fun change for me. It's a different experience, and I'm enjoying it."
A few familiar faces
Two phone calls helped Shea begin preparations for his latest move; the first came from his former Dallas teammate Andrew Jacobson, with whom he would enjoy a reunion at the Whitecaps.
"He was one of the first players to reach out when the trade happened," Shea said, of Jacobson. "It was nice of him to go ahead and let me know what's up and help me with this transition here."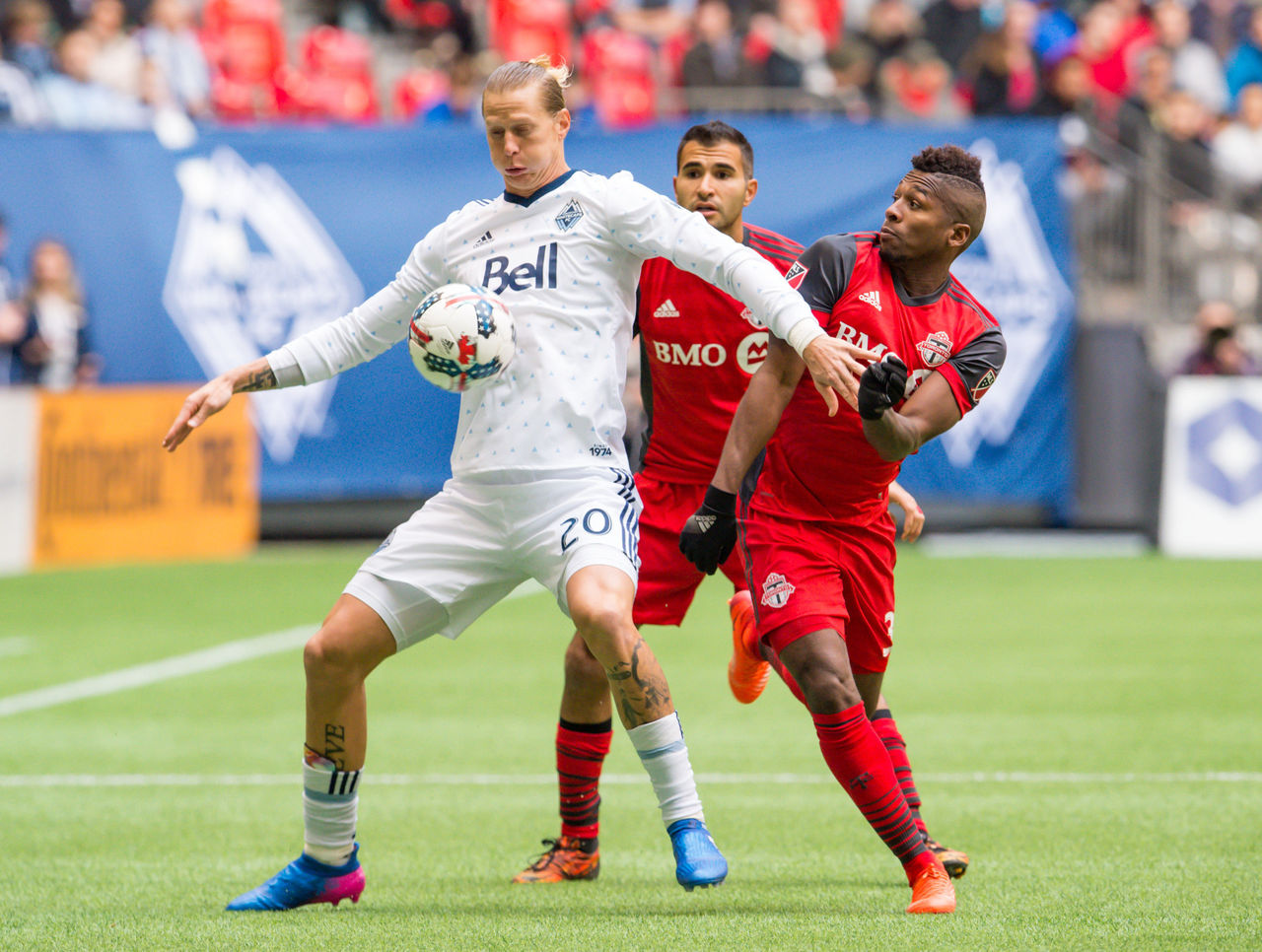 The other call came from an old adversary in Carl Robinson, a player Shea once played against during the Welshman's time at Toronto FC. Robinson, now the head coach at the Whitecaps, made sure Shea felt welcomed.
"When I got traded, Robbo called me right away to kind of let me know what's up and told me what he wants from me, what he had in mind. I liked what he said, so from the start, I've been happy. He's a great coach, very positive and lets the players be themselves. That's the kind of coach I enjoy."
More importantly, Robinson assured Shea he would be used in more of an attacking role, counter to the position he played while at the Lions, where he was used as a left full-back.
"I was an attacker my whole life and I played a year-and-a-half at Orlando at left-back. It's pretty clear that I'm an attacking player, so I'm enjoying my role higher up the field here," Shea said. "I like to create chances so it's been fun for me to get back to doing the same."
Oh, Canada
Besides a return to the left wing, Shea is also looking to jump back into a few of his more well-documented hobbies; a dive into his social media reveals an affinity for the outdoors, and Shea has an eye on some of Vancouver's open waters: "I enjoy fishing," he offered, when asked of his adventures in nature. "I haven't been fishing in Vancouver yet but I know there's good fishing here."
Shea is also an avid painter, though he's found himself a bit more preoccupied as of late. Life in Canada has been a definite change for the Texas-born Shea and his young family - who recently welcomed the birth of their second child.
"I've really enjoyed it. It's different from anything I've experienced in my life, living way up north and on the west coast," he said, of his new home. "When I first got here it was snowing and raining every day, and dark. Now it's sunny every day and it's actually a very nice place to live in the summer. I like being able to see the mountain range and the water - it's a really pretty place to be.
"I think the move was hard, but once we settled, everything's been good. My kids are too young to know the difference but me and my wife are having a good time, so I can't complain."
(Photos courtesy: Getty Images)
Comments
✕
1-on-1 with Brek Shea: I like Whitecaps 'a lot better' than Orlando City
  Got something to say? Leave a comment below!