1-on-1 with Alexander Ring: Working with idol Vieira in a new-look midfield
Tim Clayton - Corbis / Corbis Sport / Getty
New York City FC's star-studded midfield of yesteryear is no more, and in its stead, Patrick Vieira has signed a few more pragmatic players. Among them is Alexander Ring, who joined NYCFC out of German outfit Kaiserslautern. In the latest installment of "theScore 1-on-1," Ring spoke about his MLS move and what it's like working for a man he idolized as a child.
An inspired move abroad
Ring first heard of interest from New York from his agent, and in any other circumstance, the 26-year-old Finland international might have done little else but happily entertain the thought. But these weren't ordinary circumstances. For, it was Vieira who came knocking, and the prospect of working with the Arsenal legend "intrigued" him.
"He was, let's say, the main reason why I joined," Ring told theScore. "I've grown up as an Arsenal supporter. I obviously know him from there, as he was at the club as the captain. I thought there would be no better coach to teach me how to play in that position. After speaking with him on the phone, I realized what a great person he is, too."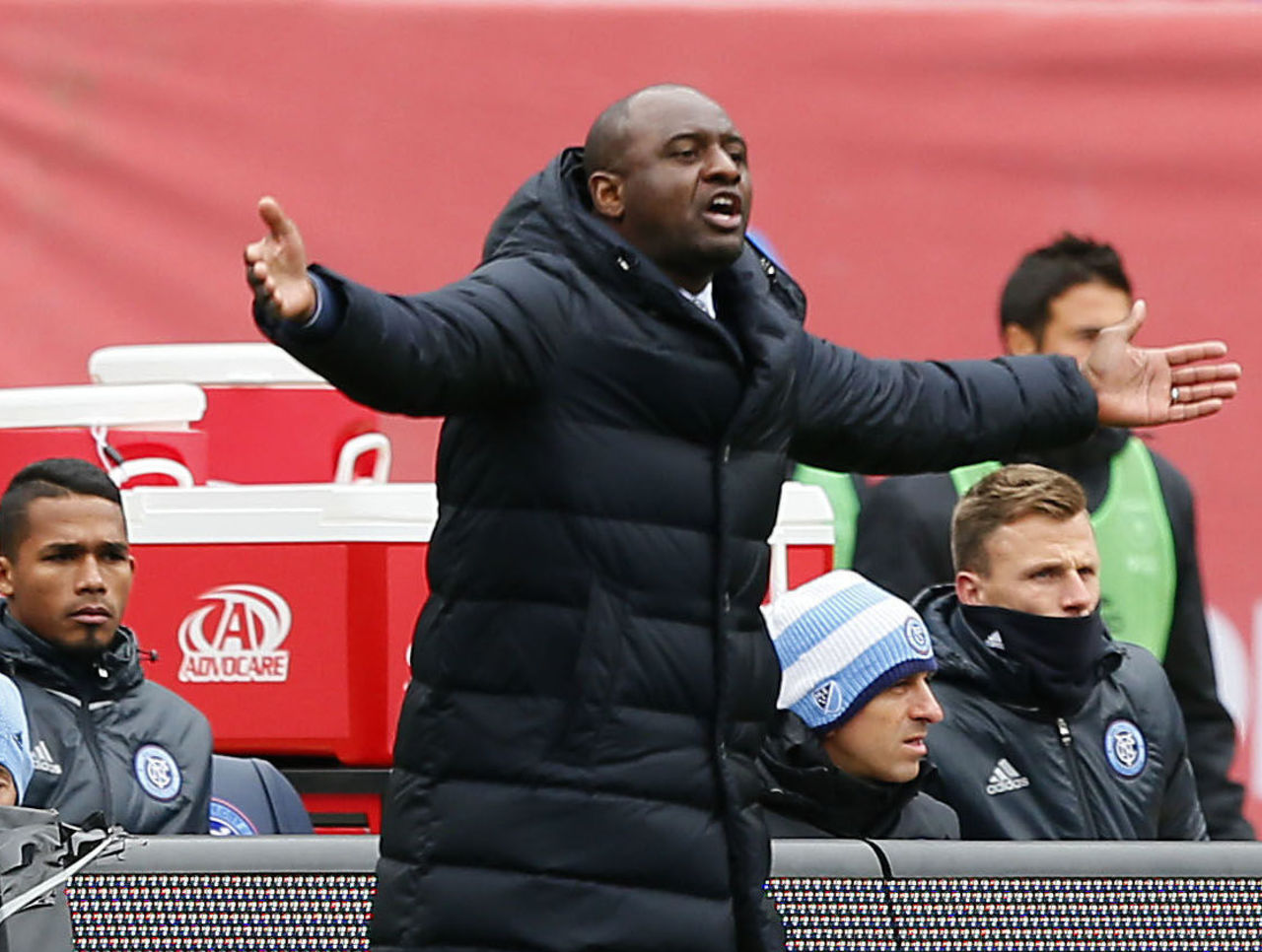 An out-and-out defensive midfielder by trade, Ring has quickly adapted to the league's style of soccer, which he called "very physical and very tough." He explained that "on an off day, you're not going to get any points easily," and "you have to be on your toes the whole time."
Working with the French tactician has already made an overall impact on his game. Vieira has an eye for "small details," Ring explained, and while playing alongside Andrea Pirlo and fellow newcomer Maxi Moralez meant adapting to a new shape and style, he also had to help fill the shoes of stars like Frank Lampard and Andoni Iraola (and Tommy McNamara). He wears Lampard's No. 8 shirt, but the two aren't like-for-like midfielders.
"I think you can't compare me and Frank. We're different players," Ring said of Lampard. "I do my job for the team and Maxi is a bit more attacking so I keep an eye out. I think it's been OK so far."
He has drawn 17 fouls thus far this season, good for second-most in the league, but his defensive presence has helped NYCFC concede just seven times over seven matches - the second-fewest in the Eastern Conference. He studies European midfielders like N'Golo Kante, but his latest teacher has left a more lasting impression.
"It's been an honor to play with (Pirlo)," Ring said. "When you get the chance to practice every day and to play alongside him on the weekends, there are small things that he tells you that you don't maybe think about. You don't have to speak about how good he is as a player. He still has it."
New York, New York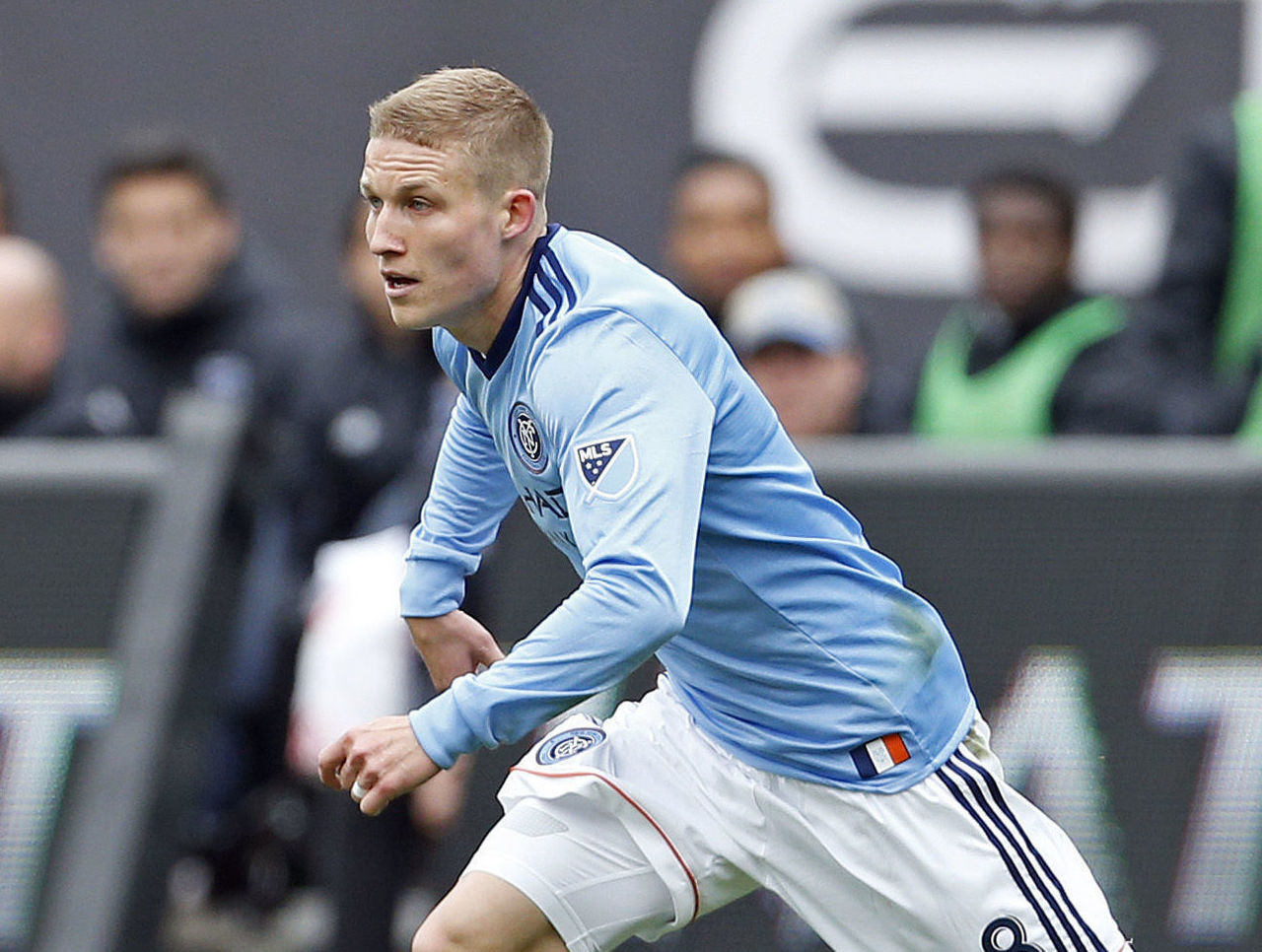 Off the field, Ring said he and his young family have enjoyed their new life in the Big Apple. His family had a big role in making the decision to leave Germany, but he said they have nothing to complain about: "It's a great city. There's lots of stuff to do. We really love it in New York."
Playing at Yankee Stadium has been a unique experience, but he has noticed a few differences between his new home and his old stomping grounds at the Fritz-Walter-Stadion in Germany.
"Off the field, the people recognize you," Ring said, when asked about life in Kaiserslautern. "Everyone knows who you are. Here in New York, you can stroll around in peace. There's not many people who know you.
"In Germany, all the stadiums are always sold out. That's probably the biggest difference. Not necessarily the atmosphere, but they're always sold out. So far, I've enjoyed the away and the home games very much."
A Red Bull rivalry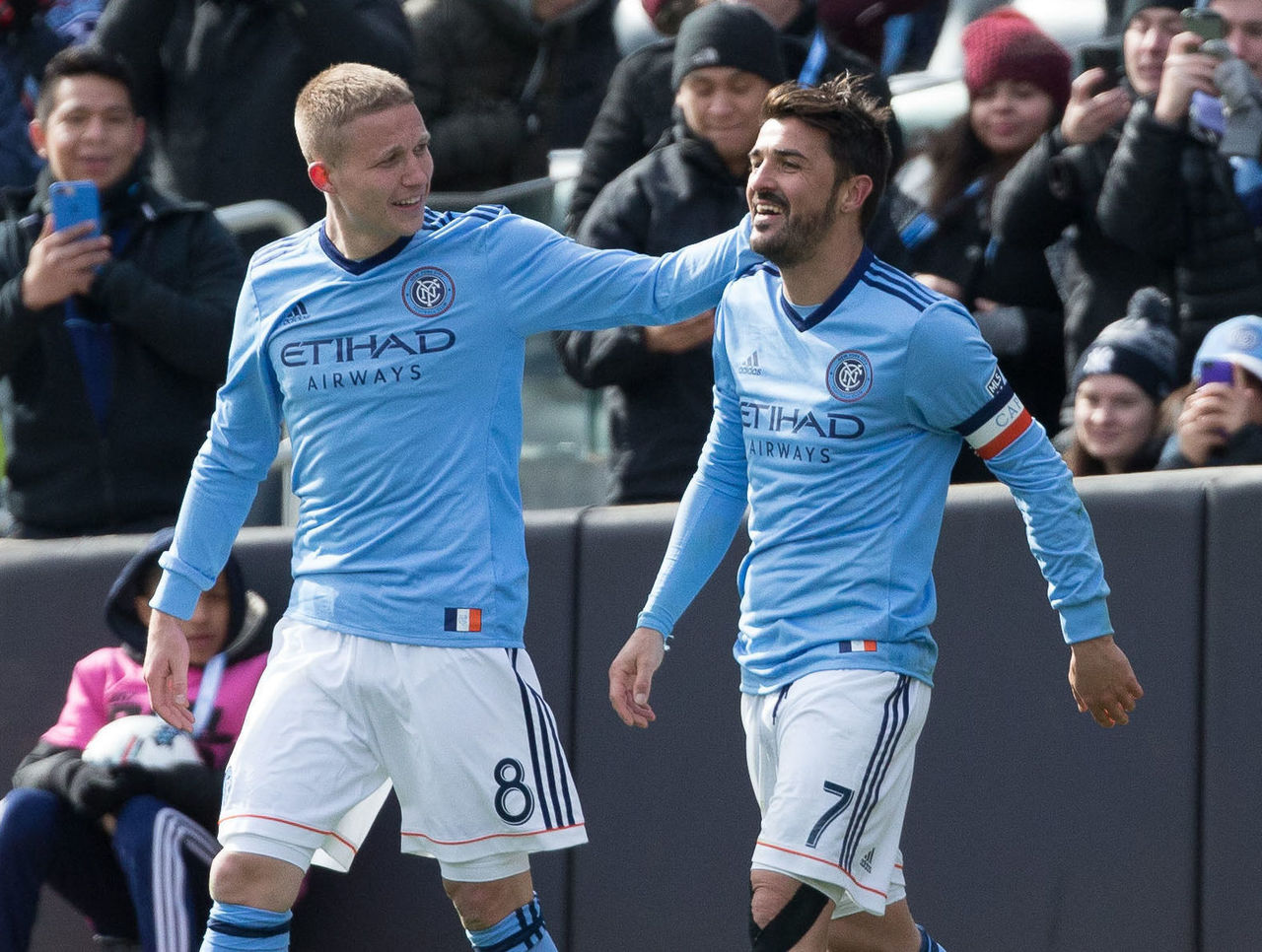 An away trip to New York Red Bulls won't take Ring too far from home. The Red Bull organization has courted controversy in Germany as Bundesliga newcomer RB Leipzig challenged Bayern Munich for the domestic title, and in the U.S., the budding NYCFC-Red Bull rivalry has incited similar passions.
Ring will get his first taste of New York's soccer rivalry on June 24 at Red Bull Arena, and he's hoping history is a good indication of how the match will go.
"Well, with my track record against Red Bull, I've never lost, so I'd like to keep it that way!" Ring said with a laugh, referring to his two Bundesliga encounters with RB Leipzig during his time at Kaiserslautern.
"When it comes to everything else, I don't think it's my place to say that much. I play for New York City FC and when we play them, I want to win."
(Photos courtesy: Action Images)
Comments
✕
1-on-1 with Alexander Ring: Working with idol Vieira in a new-look midfield
  Got something to say? Leave a comment below!