No country for old men: MLS teams swap aged stars for younger wingers
Brett Davis-USA TODAY Sports
Change has come to Major League Soccer.
Fueled by Targeted Allocation Money, a fair few teams in MLS are ignoring convention and trying something new; this is winger country, folks - enemy full-backs, beware.
MLS is quickly moving past the days of aged stars riding fame to Designated Player contracts. Ignacio Piatti and David Accam were early signs of this fresh way of thinking, and it was a new cast of wingers that most impressed in Week 1 of the 2017 MLS season.
New York Red Bulls newcomer Daniel Royer, LA Galaxy star Romain Alessandrini, FC Dallas' Roland Lamah, and Sporting Kansas City livewire Gerso Fernandes all impressed in their debut performances. They did so not with goals alone, but also solo runs and combination plays out wide.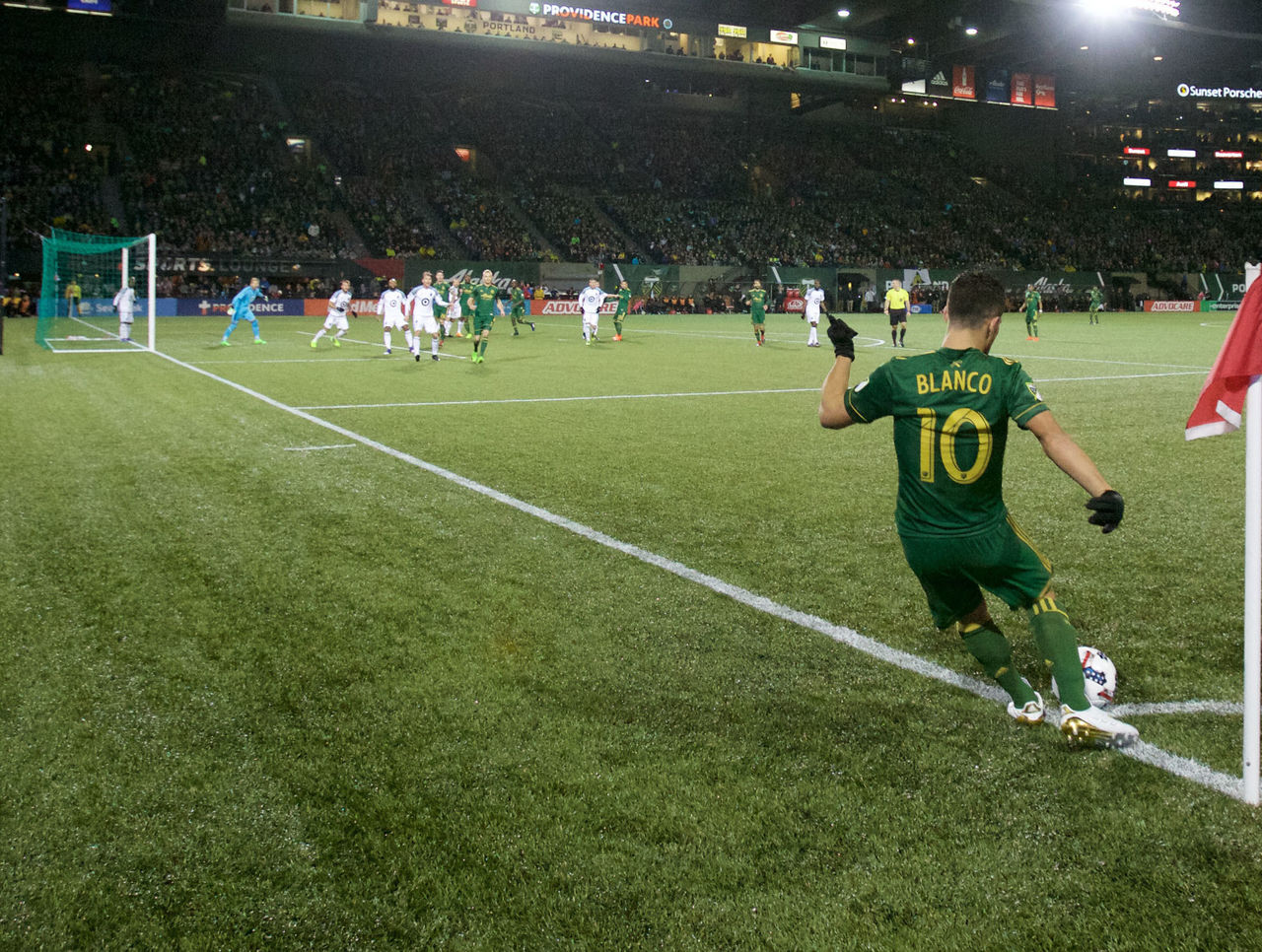 The Portland Timbers had perhaps the most well-rounded one-two punch, featuring new signing Sebastian Blanco in tandem with Diego Valeri. The two former teammates at Argentine outfit Lanus were reunited under Caleb Porter, and the Timbers have cranked up the tempo of their attack as a result.
It was a pace too quick for expansion side Minnesota United to keep, but Porter expects even more from his new right-wing star, telling reporters the rapport between the two "will get even better" as Blanco adjusts to the league.
Not every team competes financially with the high-priced strikeforces employed by the likes of New York City FC or Toronto FC, but they can invest in "different."
Minnesota paid a kingly sum to acquire Kevin Molino from Orlando City, and the oft-struggling Houston Dynamo can credit wingers Romell Quioto and Alberth Elis for their part in defeating the Seattle Sounders.
"This is going to be us," new head coach Wilmer Cabrera said of his team. "We're not going to be a team that's going to be possession-oriented, because we don't have those types of players. We have attackers; we have guys who are dynamic ... this is going to be the Houston Dynamo."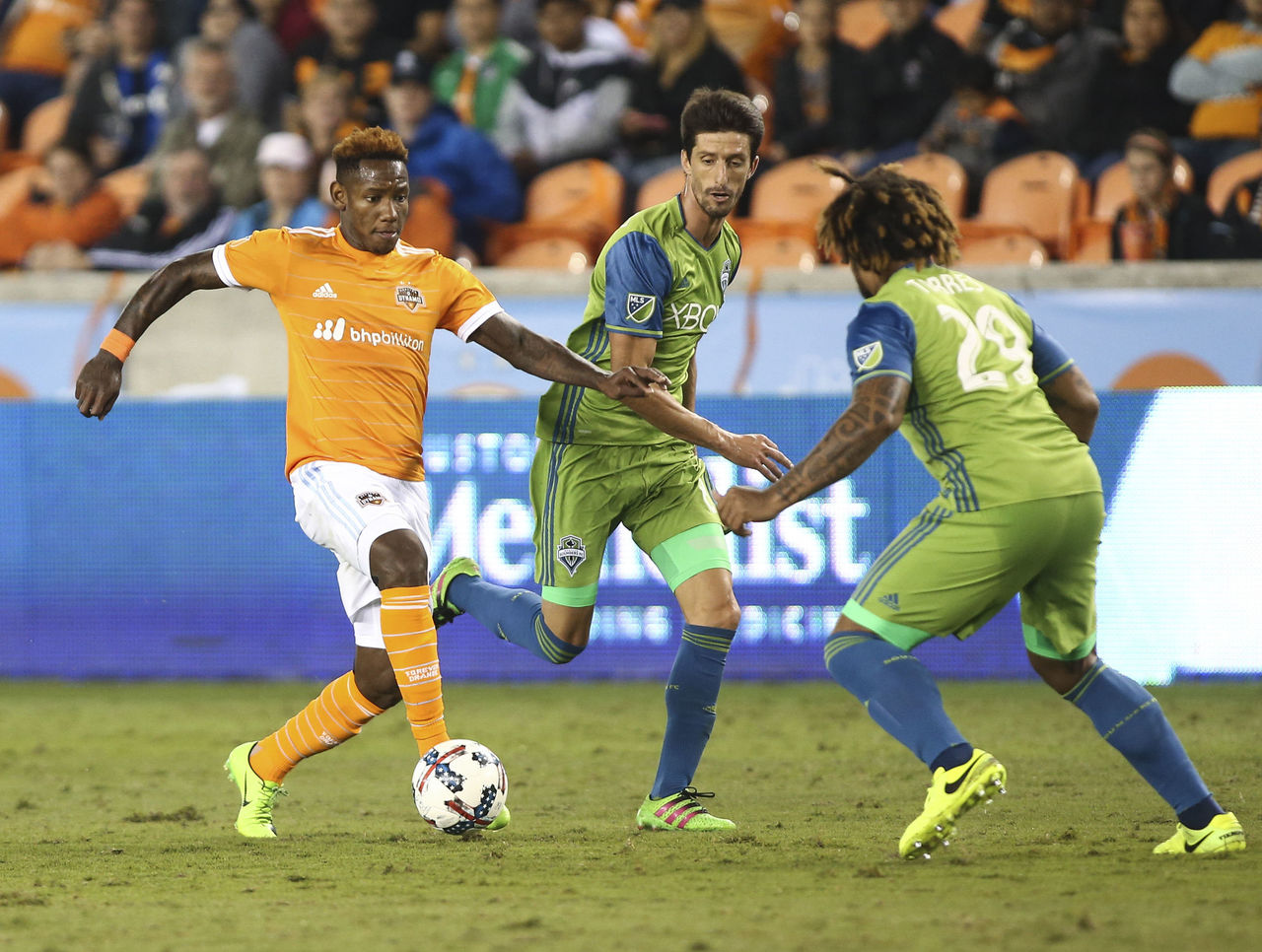 The bulk of talent has come at the core, but more and more teams are starting to see value in acquiring quality wingers to supplement their attacking shape. The Sounders soared when Nicolas Lodeiro was brought in to connect wider forwards, and Toronto added Victor Vazquez in an effort to do the same.
Atlanta United head coach Gerardo Martino has assembled a bit of each in Yamil Asad, Hector Villalba, Miguel Almiron, and Josef Martinez. The quartet laughed at the Red Bulls' high press, and put on a show that left Jesse Marsch shrewdly impressed.
"Their team is good," Marsch said of the expansion side. "Tata Martino is a good coach. He has a clear tactical way of doing things. They tried to exploit us on the wing a bit. They'll be good."
"A bit" is an understatement.
Atlanta outshot the Red Bulls 14 to nine, with Almiron pulling the strings in the middle by swinging from side to side like a pendulum. Judging by his completed passes, it's clear he spent little time roaming the middle of the pitch. That's deliberate.
(Courtesy: MLSsoccer.com)
There are a million ways to build a roster, but more and more teams in MLS are opting to design their teams without older stars in mind, and with an emphasis on wing play.
Those changes, seen throughout Week 1, promise to make the 2017 season one filled with faster, more dynamic, and exciting soccer.
(Photos courtesy: Action Images)
Comments
✕
No country for old men: MLS teams swap aged stars for younger wingers
  Got something to say? Leave a comment below!